With a beautiful mix between a Labrador and the Poodle, you're probably in search of the best Labradoodle breeders in South Carolina in hopes of bringing home a loyal companion. From their high intelligence, lively personalities, hypoallergenic coat, and cuddly personality the Labradoodle has become a popular family pet for all kinds of lifestyles. As is the case with most designer dog breeds, or those that mix two purebred breeds, the Labradoodle comes with some diversity in their coat colors, size, and temperaments. This is one of the main reasons that Labradoodles puppies in South Carolina are so popular.
Whether you've been set on adopting a Labradoodle for years or have just discovered the wonderful breed, finding a puppy that's right for your family can start with a breeder. At a breeder, they specialize in particular dog breeds to provide excellent quality and care for your puppy. Finding a breeder with availability and has both your and your puppy's best interest in mind is an important next step in adding a four-legged member to your family.
Before we get started, you might want to check out these Labradoodle guides to ensure a better lifestyle for your companion:
Labradoodle Puppies For Sale in South Carolina
Once you're ready to welcome home a new puppy, finding a reputable breeder can help make your dream a reality. In the South Carolina region, you have a variety of options to choose from in quality breeders that are passionate about the puppies that they sell. To help you get started on your search in South Carolina, we share some of the top breeders in the area. You'll find brief contact information as well as a short overview of what you can expect from this breeder.
1. Doo South Labradoodles South Carolina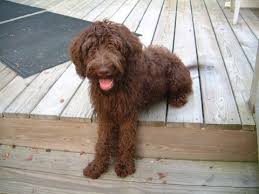 As a family operated breeder, the owners of Doo South are committed to providing quality and caring puppies for families. They prioritize the service and care for puppies as you move through their adoption process. Doo South Breeders began out of frustration because they weren't able to find quality Labradoodle puppies from reputable and quality breeders. Now, they aspire to be a service and help to families looking to add their own Labradoodle to their family. They are a small breeder that emphasizes the service, pricing, and philosophies for breeding.
Online you'll find a large collection of pictures of litters and breeding Labradoodles so you know what to expect in your puppy when available. You can browse their website to find upcoming litters and to check their availability. Keep in mind that these lists fill up fast and you may need to wait until openings arise. If you're interested in learning more about their availability and reservation list, you can give them a call.
Doo South Labradoodles Details
2. Mountain Creek Labradoodles SC
Tom and Robyn from Mountain Creek Labradoodles located in Simpsonville, South Carolina, are passionate about their puppies. As a family-focused operation, they are dedicated to helping families find forever furry friends that are just right for them. From therapy dogs to other service companions, Labradoodle puppies from Mountain Creek serve in more ways than one.
All of their Labradoodle puppies in South Carolina are raised inside the home and are given lots of love and attention as they learn and grow. They specialize in both miniature and medium Labradoodles that come in a variety of colors. Families interested in adopting can start with an application. You'll share what kind of puppy you're interested in and a little about you and your family as pet owners. You'll also need to submit a deposit to secure your spot on the waiting list.
As you prepare to bring home your Labradoodle puppy, they provide helpful information and resources to get you started. From what size crate to get to what kind of eating schedule you can expect for your puppy, you'll be in-the-know about best practices for caretaking. They also come with a two-year health guarantee, a blanket with a familiar scent, a sample of puppy food, and up-to-date vaccinations and deworming.
Mountain Creek Labradoodles Details
3. Shadow Pine Labradoodles South Carolina
Find your perfect Australian Labradoodle at Shadow Pine. As a small home breeder located in Aiken, South Carolina, they provide intentional care and love for their Labradoodle puppies. With years of experience in both breeding and raising dogs, the Labradoodle has become a large part of their story and they've developed a passion to share that love with other families.
Families interested in one of their Labradoodle puppies for sale in South Carolina can begin with an application and a deposit. Once these are submitted, you'll be put on the master waiting list for upcoming litters. As puppies are born and grow, you can always stay connected through updated phones and videos shared on their social media accounts. Once puppies are 8 weeks old, you'll be able to take them home and welcome them into your family. Puppies also 2-year health warranty that covers genetic diseases and concerns.
Shadow Pine Labradoodles Details
4. South Carolina Little Doodles
The team at South Carolina Little Doodles specializes in Australian Labradoodles with an emphasis on temperament, health, and appearance. They are located in Florence, South Carolina which is between Myrtle Beach and Columbia. With just a few litters each year, they're able to preserve the health and overall well-being of both their dogs and puppies.
All of their Labradoodle puppies in South Carolina are properly socialized and exposed to a variety of situations inside the home. They engage in the Puppy Culture program, which helps support their physical and mental health. On their website, you can browse upcoming and current litters and see if they have any availability. You can also get started on an application to confirm your interest.
South Carolina Little Doodles Details
5. Green Gables Labradoodles South Carolina
As the proclaimed first authentic Australian Labradoodle breeders in the area, the team at Green Gables is dedicated to the quality and the health of their puppies and dogs. They are part of the Australian Labradoodle Club of American as well. This helps to ensure that they engage in ethical breeding practices and raise their puppies responsibly.
All Labradoodle puppies are priced the same and require a deposit to secure your reservation. Once puppies for sale become available, you'll be contacted and be able to choose your furry friend. Online you can see updates of their current and planned litters and know what you can expect in terms of a waiting period.
Green Gables Labradoodles Details
More Information About Labradoodle Puppies in South Carolina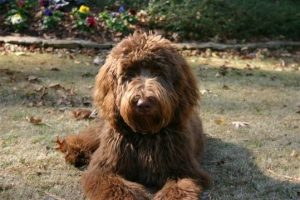 There are some general characteristics that you can expect to find in a Labradoodle puppy in South Carolina. Typically, these puppies have a personality that is both lively and friendly. They also have a high level of intelligence which means they're fairly easy to train and enjoy meeting your expectations.
Labradoodle puppies are very social and enjoy spending time with others, whether that's your own family, other dogs, and even strangers. With their high amount of energy, it's important to take them outside or to a larger area where they can run, play and explore.
With their Poodle parent, Labradoodles can have either tight curls or soft waves for a coat. They also come in a variety of colors include apricot, cream, black, chocolate, and even red. Their low-shed coats can also be considered to be hypoallergenic, which is a big plus if that's a concern in your family.
Related: Best Labradoodle Haircuts
Depending on the size of the Poodle parent, you can have Labradoodles that are either Standard, Medium, or miniature. Standard Labradoodles can weigh up to 65 pounds, medium up to 40 pounds, and miniatures just up to 25 pounds. Their size also influences their energy level and how much space you'll need for them to run around and play.
Conclusion For The Best Labradoodle Breeders in South Carolina
Are you ready to welcome home a Labradoodle puppy in South Carolina? Finding a reputable breeder with availability and high standards can be a great next step. As you do your research and connect with breeders, be sure to ask questions and read reviews about their history and what you can expect in purchasing a puppy from them. With Labradoodle breeders like these and others in the South Carolina area, you're on your way to bringing home your adorable and playful Labradoodle.
For other dog breeds in South Carolina, you might want to check out our other recommendations if you're unsure about the Labradoodle:
To learn more about the Labradoodle, feel free to watch this informative video:
Garrett loves animals and is a huge advocate for all Doodle dog breeds. He owns his own Goldendoodle named Kona. In addition, he volunteers at the Humane Society of Silicon Valley, where he fosters dogs and helps animals. Garrett enjoys writing about Doodles and believes that dogs can teach humans more about how to live than humans can teach a dog.
Why Trust We Love Doodles?
At We Love Doodles, we're a team of writers, veterinarians, and puppy trainers that love dogs. Our team of qualified experts researches and provides reliable information on a wide range of dog topics. Our reviews are based on customer feedback, hands-on testing, and in-depth analysis. We are fully transparent and honest to our community of dog owners and future owners.