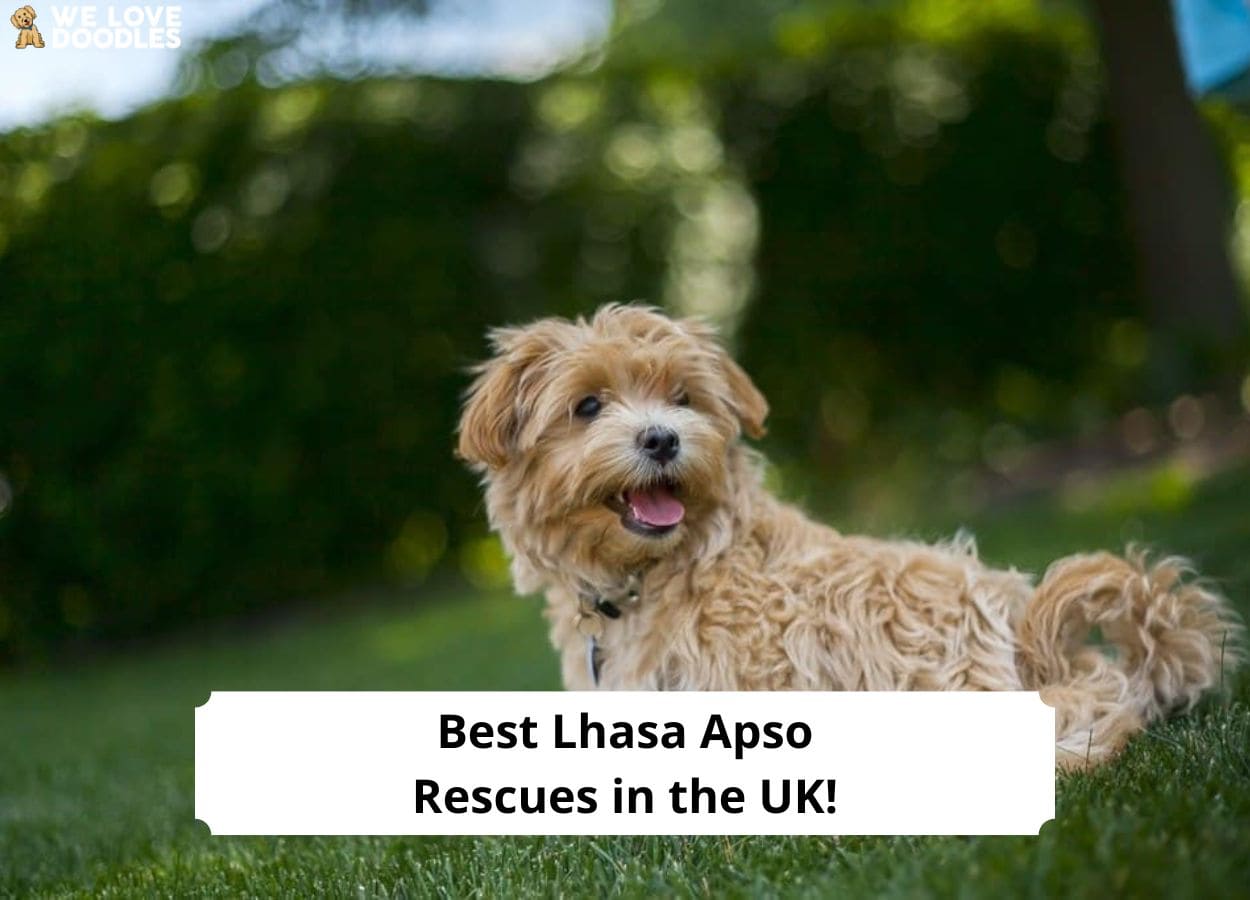 Looking for Lhasa Apso rescues in the UK? Great! You've come to the right place. Although there are very few Lhasa Apso-specific rescue groups, there are plenty of groups that frequently post Lhasa Apsos for adoption on their social media pages and website.
While Lhasa Apsos are adorable dogs with characteristic fur and sweet dispositions, they are increasingly finding themselves in shelters due to being given up by owners. This could happen for any number of reasons, such as conflicts with other pets, lack of socialization with people, or difficulty in housetraining.
Often, those unaware of the breed's particular needs fail to recognize how to adjust their training accordingly. Potential owners should understand that owning an Apso isn't a decision to take lightly but with proper knowledge and care, Lhasa Apsos can make wonderful loyal lifelong companions.
Here are some UK rescues that might be able to help you in your search for your Lhasa Apso!
Before you read this list of Lhasa Apso rescues in the UK, check out: 10 Best Pomeranian Rescues in the UK! (2023) and 4 Best Dachshund Rescue in the UK! (2023).
1. Perthshire Abandoned Dogs Society
Sylvia Hales, a Perthshire animal enthusiast, founded the Perthshire Abandoned Dogs Society (PADS) in September 1985. Sylvia led a group of concerned citizens to a dog pound where strays were being housed at the time.
The pound was dirty, cold, and overcrowded, and many of the dogs rescued didn't last long as a result of diseases and sicknesses they contracted there. The goal of this organization was to replace the pound with clean, comfortable, well-staffed kennels where no animal would be put down unless it was violent or incurably sick and suffering.
PADS has rehomed hundreds of abandoned dogs in its 32 years. Before being adopted by their new human partners, all dogs are vaccinated, neutered, and spayed.
They have rescued many Lhasa Apsos and rehomed them to deserving and loving owners. Their team consists of specialists in this field, having worked with the breed for many years. They aim to rehabilitate frightened, abandoned, or lost dogs and give them a chance to find new homes with kind humans.
If their staff believes you and the dog are a good fit, you will be asked to meet in the kennels. Although it is difficult to know the complete history of every dog they rescue, they are all evaluated and, to the best of their knowledge, are deemed suitable for adoption.
You will be informed of any issues you may encounter with your new dog. The dog will cost an adoption fee of £180, which goes to spaying or neutering, vaccines, microchipping, worming, and also flea treatment.
Following a few weeks, a PADS aftercare visitor will call you and come to your home to ensure that both you and the dog are comfortable.
Perthshire Abandoned Dogs Society Details:
2. Dumfries & Galloway Canine Rescue
Located in Glencaple, the Dumfries & Galloway Canine Rescue Centre is a charity committed to rescuing and rehoming dogs. Although the group was founded in 2003, the dog runs and isolation rooms were only constructed in December 2013 and inaugurated by Lady Mary Herries, their late patron.
Every new dog that is rescued is weighed, wormed, and flea-treated. Their veterinarian visits them once a week, and each dog is properly examined and vaccinated.
When the rescued dogs arrive at Canine Rescue, they are each given a roomy kennel and a run. The post-operative rehabilitation kennels are used for dogs who have been neutered.
The rehoming block features separate covered dog runs, heated floors, and a grass training area. The sandy play area is also a hit with the dogs! The big paddock, which is enclosed by high fencing, is utilized on a regular basis for safe off-leash exercise and play.
Dumfries & Galloway Canine Rescue has rescued several breeds including many Lhasa Apsos and has found them caring and loving new families. They also provide the new owners with each dog's personality traits, grooming needs, and social interactivity to ensure they adapt well together.
You can spend time with your potential dog during playtime and walks to see if it will make a good fit. All of their dogs are microchipped, vaccinated, given flea and worm preventative medication, and will be spayed if they are mature and healthy enough.
It might take weeks, if not months, for a dog to adjust to a new home, so you are advised to give your new family member some time and patience to adjust.
Canine Rescue is always available for assistance and advice for an unlimited period following your adoption of one of their rescues.
Dumfries & Galloway Canine Rescue Details:
3. Many Tears Animals Rescue
In 2004, Sylvia and Bill Van Atta purchased Cawdor Kennels in Carmarthenshire, Wales. The former owners used to have a backyard with kennels for show dogs, which they used to start their new rescue, Many Tears Animal Rescue. The rescue was founded as a non-profit, but in November 2020, Many Tears Animal Rescue became a registered charity.
Both Sylvia and Bill have extensive experience in animal rescue. In particular, Sylvia has established and worked in rescues in both the UK and the United States. They have watched many heartbreaking scenarios and cried many tears for dogs in need, hence the name Many Tears Animal Rescue.
Many Tears is located in Wales, while it has dogs in foster homes all around the UK. They rehome ex-breeding dogs, those from pounds, and those whose owners are no longer able to care for them. They also take some dogs in from overseas.
Many Tears has rescued many Lhasa Apsos waiting to be adopted by loving owners. They spend time with the dog and understand their personality so they might match with the interested adopters accordingly. A detailed personality type is mentioned with every Lhasa Apso on their website so you can select your canine buddy according to your needs and lifestyle.
Unless there is a medical reason, all of their rescued dogs are microchipped, have received at least their first immunization, and are spayed or neutered.
Many Tears Animals Rescue Details:
4. Wood Green Animal Shelters
Wood Green opened its doors in north London in 1924, making it one of the oldest rescue groups. Above all, their priority is the health of every animal brought into their care. They examine them thoroughly and address any medical concerns or injuries. For some, this means immediate life-saving surgery.
Some rescued dogs go to them frightened or afraid, or they have other behavioral issues. This is where behavioral and training professionals, working with their most experienced animal carers and handlers, come in to assist each dog get back on its feet.
They accept abandoned dogs and strays regardless of their conditions, and some of their animals require a significant amount of time and care before they can be adopted.
One of the rescued dogs was a three-year-old Lhasa Apso who had been abandoned and mistreated, her fur matted and flea-infested. She was brought to Wood Green by a sympathetic member of the public, and Woodgreen promptly took her to surgery.
Winnie was introverted and refused to interact with our dog carers. It was evident she had never been loved or comforted. She required a great deal of time, patience, and love to recover from her physical and mental trauma. Winnie was welcomed into the home of one of Woodgreen's dedicated fosterers.
This provided her with a warm and secure environment in which to recover. Winnie had grown accustomed to her new lifestyle after a few weeks, so it was finally time to concentrate on her training.
She had a lot to learn, beginning with basic house training and on to learning how to wear a harness and a lead. Winnie had matured into a confident canine and had returned to Woodgreen, eager to find a new home.
Wood Green Animal Shelters Details:
Frequently Asked Questions
How much is a Lhasa Apso in the UK?
You can expect to pay anywhere from £1,400 to £2,000 for a Lhasa Apso in the UK when buying from a breeder, but shelters and rescues are a much more affordable option.
Is the Lhasa Apso a low-maintenance dog?
In terms of daily exercise requirements and also shedding, the Lhasa Apso is a low-maintenance dog.
What is the lifespan of a Lhasa Apso?
A typical Lhasa Apso should live for 12 to 15 years.
Conclusion for "Best Lhasa Apso Rescues in the UK"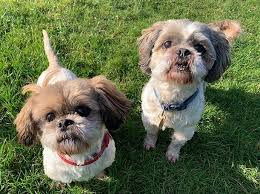 Still can't find your Lhasa Apso? Snoop around for other rescue groups that might have these lovely dogs. You never know, you could get lucky.
Make sure the rescue group ensures that potential dog parents are upholding a certain level of dedication to their adopted dogs, as these organizations ensure that when it comes to safety for these animals, no corners are ever cut.
For guides similar to this list of Lhasa Apso rescues in the UK, check out:
Learn more by watching "Lhasa Apso – Top 10 Facts" down below:
Garrett loves animals and is a huge advocate for all Doodle dog breeds. He owns his own Goldendoodle named Kona. In addition, he volunteers at the Humane Society of Silicon Valley, where he fosters dogs and helps animals. Garrett enjoys writing about Doodles and believes that dogs can teach humans more about how to live than humans can teach a dog.
Why Trust We Love Doodles?
At We Love Doodles, we're a team of writers, veterinarians, and puppy trainers that love dogs. Our team of qualified experts researches and provides reliable information on a wide range of dog topics. Our reviews are based on customer feedback, hands-on testing, and in-depth analysis. We are fully transparent and honest to our community of dog owners and future owners.