The Labrador Retriever was the most popular dog breed in 2020, according to the American Kennel Club (AKC). Their easygoing temperament and calm personality make them one of the ideal family dog breeds in the world. So if you're looking for Labrador Retriever puppies in New Jersey, we compiled a list of the top breeders.
We highly suggest you do tons of research before selecting a Labrador breeder in New Jersey because not all breeders are the same. Many puppy mills and backyard breeders are looking to make a quick profit and don't care about the future health of their puppies. This is one of the reasons why we compiled a list to help you select a Labrador breeder.
Before scrolling down this list of breeders with Labrador Retriever puppies in New Jersey for sale, check out this article: Best Labrador Retriever Rescues in the United States.
1. McClan Labradors NJ
Labrador puppies are extremely family-oriented and ideal for first-time owners. So how good would it be to adopt them from a place where they have been breeding for several years? The McCulloughs are a loving family who has been raising Labrador Retrievers puppies in New Jersey since 1987.
They officially became McClan Labradors in 2003. Additionally, they have been raising their puppies in beautiful South Jersey with great care and love. They ensure every Lab puppy is healthy and well acclimated to the family. The McCulloughs want adoptees to love their new family members and best friend as much as they do.
McClan Labradors NJ Details
2. Redlion Kennel Labradors
Are you looking for well-trained dogs to adopt that is good for championship bloodlines and games? Redlion Kennel provides the best quality Labrador Retrievers puppies for sale. Located in Southampton, New Jersey, a small country town in southern New Jersey, they were established in March 1977.
They are a breeder of Chesapeake Bay Retrievers and Labradors that compete in various shows, field trials, obedience, agility trials, and hunt tests.
Additionally, they breed all their Labrador puppies in New Jersey under the AKC standards and strive to produce a good-looking dog that also possesses trainability and natural retrieving instincts. Redlion Kennels make sure all their dogs are health checked before breeding and puppies are guaranteed to be free of PRA, DM, EDSF, and all other major health issues.
Redlion Kennel Labradors Details
3. Shadowbrook Labradors NJ
Labradors have distinguished characteristics from other dog breeds like friendly eyes, weather-resistant coats, and an otter-like tail with intelligence and a good temperament. Shadowbrook Labradors' breeding program centers around such characteristics.
They produce quality family companions who are healthy, sound, and stunning in looks. Additionally, they have been breeding and training dogs for 48 years and currently focus on black Labrador Retriever puppies in New Jersey.
The most interesting thing about Shadowbrook breeders is that they microchip all of their puppies with an AKC reunite microchip. It means that the moment a puppy leaves their farm, it gets registered in AKC reunite program. This helps in reuniting pets with their families if ever lost.
Shadowbrook Labradors NJ Details
4. Beechcroft Labradors
The breeders of Beechcroft Labradors have been breeding since 1969. They have established a line of Labrador Retrievers that are recognizable as kennel style. They have bred many champions Labrador Retrievers, numerous specialty winners, and working titled dogs as well. Beechcroft Labradors are run by Mary and Michael Weist, who are both AKC-approved judges. The Lab breeder program is located in Warren, New Jersey.
Beechcroft Labradors Details
5. Paradigm Labradors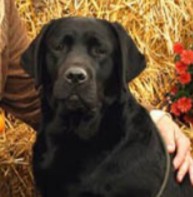 The home of Paradigm Labradors is located among the beautiful rolling hills in Hunterdon County, New Jersey. They are a small hobby kennel that has been breeding English-style Labradors. Their Labrador puppies possess the characteristic quality of a calm temperament and friendly nature.
For over 20 years, they have been breeding beautiful Labradors with love, affection, and care. So they can become a cute addition to a family one day who can shower these precious Labradors with the same affection.
Paradigm Labradors Details
6. Parvins Mill Pointing Labradors
The small family-owned business is located on a 10-acre farm in Southern New Jersey. The owners, Scott and Tina Swink, have been hunting and training dogs since they were young, but they officially started breeding in 2011. They have handpicked their dogs and bred them with so much love and care. Additionally, they also do multiple training and APLA hunt test of their dogs during the off-season.
Parvins Mill Pointing Labradors Details
7. Copper Kennels New Jersey
The fox red color of Labradors is rare, so if you are looking to make a red Labrador your new family member, then Copper Kennels is the right place! They have been breeding Labrador Retrievers since 1995 at their home.
They specialize in breeding Full English Fox red Labrador Retrievers. In addition, they have five dogs that have obtained genetic testing as recommended through AKC and OFA.
They provide full information about the fox red Labrador retriever along with a detailed guide to dog owners. So if you are adopting a Labrador puppy, you will have the full basic guide to raise and treat them with affection.
Copper Kennels New Jersey Details
8. Holland Hills Kennel
Breeding for over 32 years, the owner of Holland Hills kennel was a groomer for several years. They had groomed almost every dog breed before they decided to breed the English Labrador. They decided to breed Labrador because they consider it a sporting breed.
They spend a lot of time and effort on their puppies. Additionally, they are certified by OFA and registered with AKC. Holland Hills Kennel breeds only three colors, black, yellow, and chocolate. They also offer grooming and boarding too.
Holland Hills Kennel Details
9. Ark Angel Labradors NJ
Ark Angel is owned by a master trainer who is a breeder of Labrador Retrievers. They train their dogs before they sell. In addition, they do various obedience training and fieldwork. Ark Angel is dedicated to breeding and producing only the true Labrador Retriever. Their dogs actively participate in AKC championships and currently have three AKC champions.
Additionally, their puppies are home-raised in the most comfortable environment so they can socialize and grow as the perfect family pet. They have yellow, chocolate, and black Labrador puppies for sale in New Jersey that is certified with OFA. Thus, they also offer a hip and eye guarantee for all their Lab puppies in New Jersey.
Ark Angel Labradors NJ Details
10. Crooked Pine Kennels
Crooked Pine Kennels have been breeding Labrador Retriever puppies in New Jersey for over thirty years. Their family-raised Labradors are bred with good temperament, obedience, and friendly nature. They adjust instantly with a new family, so if you are looking for a new addition to your family, this is the right place for you. These beautiful puppies are bred with AKC standards and are healthy. They breed both English and American Labradors.
Crooked Pine Kennels Details
11. Shore Gold Retrievers
Nothing is better than adopting a pet who is bred and raised at home as they are familiar with the environment. Shore Gold produces healthy, beautiful, intelligent Retrievers with a good temperament. Their Retrievers are home raised to socialize with children and other pets.
This ensures that they are given the necessary love, affection, and socialization before being adopted sot they can easily settle in their new homes. They breed in small quantities, but they are extremely trainable. Hence, they are certified with Canine Good Citizens and Therapy Dogs. Shore Gold Retrievers make sure that their dogs are healthy and fully screened.
Shore Gold Retrievers Details
12. Accolade Labradors New Jersey
Accolade Labradors started in 1990, and since then, they have been actively breeding and showing their Labradors in the conformation ring. They have produced American and Canadian champions. Their Labrador puppies in New Jersey become great pets for not only the families but also great hunters, search & rescue, and therapy dogs.
They ensure that the dogs they are breeding have a good temperament, friendly nature, intelligence, great health, and beauty. You can consult Accolade Labradors and get information about their puppies.
Accolade Labradors New Jersey Details
13. ICEWIND Retrievers
Located in the beautiful 10-acre land in the mountains of New Jersey, they have dedicated a large land for their Retrievers. Their Retrievers are extremely intelligent, kind, loving, fun, obedient, and easy to train. They breed only the best of the best that have all DNA genetic health clearance certificates with passing grades.
You will get a healthy and happy puppy with age-appropriate vaccines, AKC papers, and a lifetime guarantee. They will provide you with all the necessary information and knowledge about their puppies before you adopt them.
ICEWIND Retrievers Details
Conclusion For "Labrador Retriever Puppies in New Jersey"
Make sure you research before choosing a Labrador breeder in New Jersey. You must ask for health tests on their parent dogs and a health warranty for their puppies. Additionally, it would be best to find a breeder you can trust.
Typically, Labrador Retriever breeders with longer wait times will be more reputable. We hope that you found your next Labrador puppy in New Jersey.
For more guides similar to this list of breeders with Labrador Retriever puppies in New Jersey for sale, you can check out:
Before bringing home a Labrador Retriever puppy from a breeder in New Jersey, you can learn more about this dog breed by watching the "Labrador Retriever – All About This Popular Breed" down below: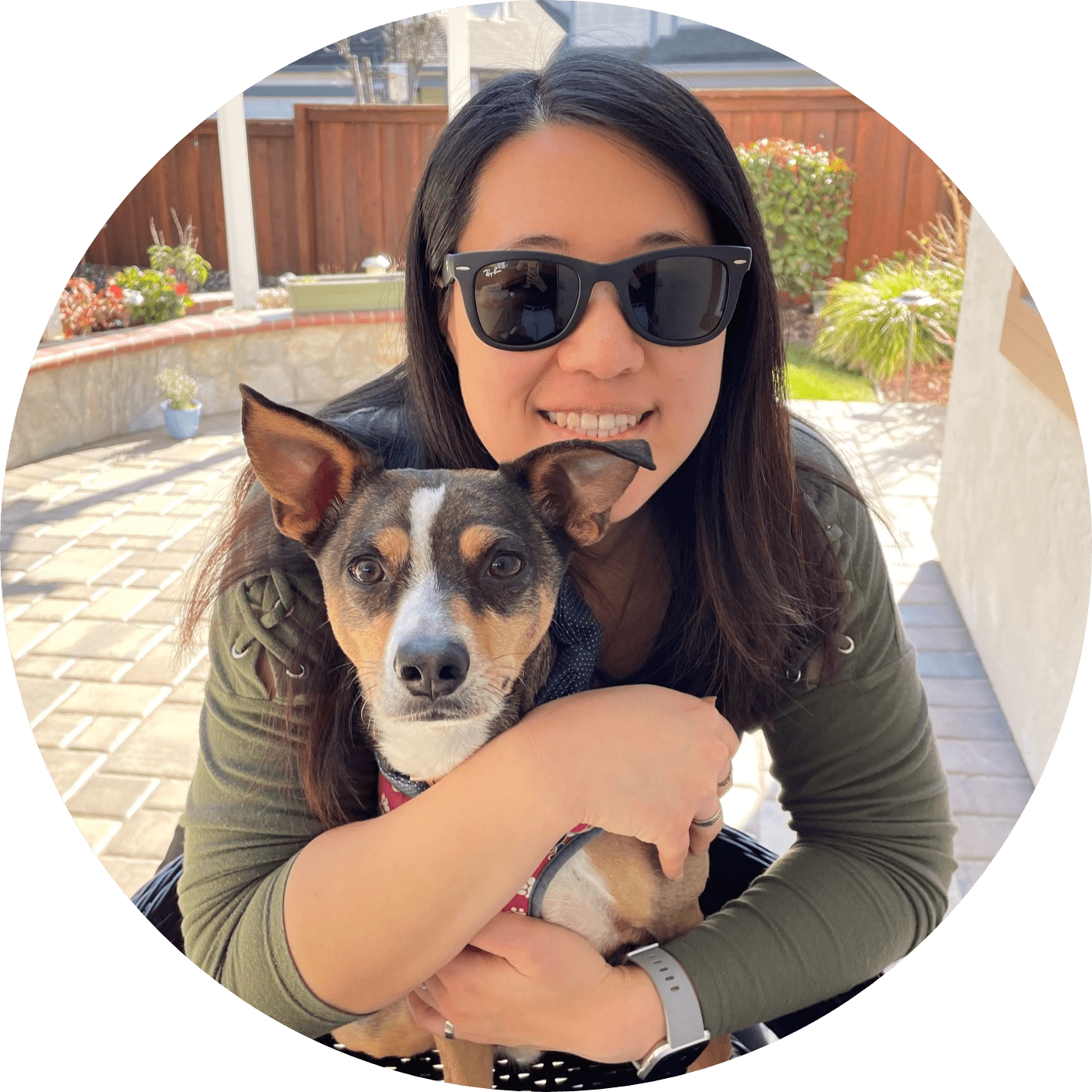 Dr. Sabrina Kong graduated from the Royal Veterinary College in England in 2016 and has been working at a small animal clinic in Northern California since then. She grew up in the Bay Area and got her bachelor's degree from Cal Poly San Luis Obispo. She also became a Certified Canine Rehabilitation Practitioner through a program at the University of Tennessee.
When she isn't in the clinic taking care of her four-legged patients, she enjoys traveling and trying new foods with her friends and her three-legged dog, Apollo. She adopted Apollo from her clinic when he was a puppy with numerous health issues. Dr. Kong truly cares about taking care of animals.