If you're looking for Labrador Retriever breeders in Ohio, then you probably know how friendly these dogs are and how popular they are. One of the friendliest dog breeds, Labradors Retrievers are a medium to a large-sized dog and comes in three colors – yellow, white to golden, brown, and black.
Labradors can either be show dogs or working dogs. The former is larger and heavier boned than the slimmer and more agile working dogs. Labradors stay boisterous well up to four years, after which they "calm" down. Being the #1 most popular dog breed, it's no surprise you'll find tons of Labrador puppies for sale in Ohio. We'll help you find a reputable breeder for your next puppy.
Other articles you might like: Labradoodle Breeders in Ohio and Sheepadoodle Breeders in Ohio.
Labrador Retriever Puppies For Sale in Ohio
Most Labradors are easygoing and can transition to new homes without any problems. In case you are looking to get a Labrador puppy in Ohio, you need to locate a reliable breeder. We specifically excluded puppy mills and backyard breeders who aren't socializing or health testing options. Our goal was to give you some reputable Labrador breeders who will sell you a healthy puppy.
1. Amber Sky Labradors Ohio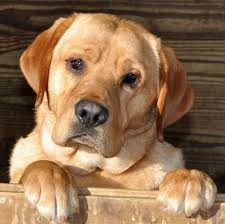 First on the list of Labrador Retriever breeders in Ohio is Amber Sky Labradors. The breeder has been committed to producing Labrador Retrievers that excel as companion pets. They have specifically been breeding Labs for more than 30 years. Amber Sky has continuously produced many wonderful Labradors that now reside in the Midwest. Their Labradors participate in conformation shows while the puppies they've produced over the years have served in numerous roles, ranging from rescue and search dogs to therapy dogs.
Amber Sky Labradors aim to produce calm Labrador Retrievers that become a part of their forever families. They believe and work towards the philosophy that a solid Labrador program should raise the breed in all three AKC colors; yellow, black, chocolate. They breed and own all three AKC recognized colors of Lab Retrievers and have variations in yellow and chocolate colors. Their yellow Labradors range from light white to fox red shade.
Some of their chocolate Lab puppies in Ohio have a deep dark color while others are a lighter chocolate shade, with some having a nearly reddish-brown tint. Furthermore, they strive to produce the "English" Labrador, featuring a blocky or square head, a well-muscled body, and a soft expression. Each Amber Sky Labradors' dog/puppy has its distinct personality and shows fine characteristics and attributes that well-bred Labs are known for. All their puppies grow up to be beautiful and regal adults, with amiable temperaments and laid-back personalities.
Amber Sky Labradors' adults' (male) weight ranges between 75 pounds and 85 pounds. This breeder's goal is to produce sound and healthy Labs that will excel as companions and compete in the numerous areas that Labs have mastered, including service work, hunting, and therapy work. This breeder has used some of the top sires and dams countrywide to produce their outstanding litters. The starting price of purchasing any of their puppies is $1,500.
Amber Sky Labradors Details
2. Sunny Creek Labs
A small breeder in Greenville, Ohio, strives to breed intelligent, healthy, and calm Labs. They have 2-4 litters annually, with the intent to produce family dogs for loving homes. They focus on improving the breed by producing structurally sound dogs with good temperaments. Their dogs are intelligent, trained, and eager to please. Furthermore, their Labs have superior pedigrees combined with champion bloodlines from conventional English lines. You'll also observe that their breeding dogs feature OFA's on elbows, hips, and eyes.
Some of their dogs have earned various titles in obedience, while others are certified therapy dogs. The Labrador puppies for sale at Sunny Creek undergo a thorough examination by their vet at 6-7 weeks and are dewormed at proposed times. Sunny Creek Labs also ensure that they place their puppies only in homes where they'll obtain the kind of care Lab puppies require. They also emphasize the commitment to the dog's welfare, including exercise, training, and socializing.
After spending 8 weeks with the breeder, the puppies are ready to go to their forever homes and begin bonding with their new human parents. However, before they leave, all their Lab puppies in Ohio are examined by a veterinarian and vaccinated. The breeder encourages new owners to locate beginner puppy classes once they have been fully vaccinated at 16 weeks. At Sunny Creek Labs, families that have approved can buy puppies or dogs with AKC limited registration and without breeding rights. However, families need to pay a $500 deposit to hold a puppy after the breeder approves them and the outstanding balance when the puppy is 6 weeks old.
The breeder expects owners to pick their puppies in person because they don't ship. However, they're willing to meet new owners at the airport if they decide to fly. Once the puppy is 16 weeks old and has received the required vaccinations, they suggest that owners find beginner classes for the puppy. They assert that Labrador puppies benefit considerably from training. It helps them socialize and bond as well.
At Sunny Creek Labs, the breeders spend considerable time with all their Labrador puppies for sale in Ohio. Their Neurological Stimulation Program aims to stimulate their neurological systems. The puppies engage in stimulation exercises to improve the cardiovascular systems to develop resistance against r diseases Labs are susceptible to. They also house train the puppies early, which prevents accidents from happening once the puppies are in their forever homes. Besides socializing the puppies early, Sunny Creek Labs exposes the new fur babies to toys and musical instruments.
Sunny Creek Labs Details
3. Stoney Creek Labradors
The third Labrador Retriever breeder in Ohio we've selected is Stoney Creek Labradors. This small family-run breeder specializes in Labrador Retrievers. Their goal is to raise quality dogs that have received care and love. They strive to breed the "English" Labrador Retriever. All Stoney Creek Labradors have AKC registration, and their sires have undergone AKC genetic testing.
Most of Stoney Creek Labradors' are dogs with champion bloodlines and raised to be family pets. The breeder typically gives health a guarantee that covers the puppies' initial health at pickup and their genetic health for elbows and hips. They are conveniently located in Dayton, Ohio.
Stoney Creek Labradors Details
4. Devanley Labradors
Devanley Labrador is a family-run breeder who participates in the AKC ring to improve their Labs' lines. Their goal for each litter is to maintain at least a puppy as a show prospect. They don't merely breed to produce a litter and sell the puppies. They train, raise, and breed their dogs, with their major focus being the betterment of their existing breeding program, which comprises correct temperament, structure, and health. Their dogs have earned titles as AKC Champions and are therapy dogs, service dogs, and family companions.
At Devanley, they raise Labs in their home. That exposes the pups to family life from day one of their lives, and they are in constant human contact, which ensures their early socializing. Puppies at Devanley obtain the required vet checks, deworming, and age-appropriate shots. They also obtain early neurological stimulation between 3 and 16 days. This stage is the first in a bi Sensor Program, which the American military uses in their canine programs. The second phase is socializing, which starts at 4 weeks and continues up to 16 weeks. New families typically receive information on how to maintain this stage and start the third one.
This Labrador breeder in Ohio implements special consideration when placing puppies with new families. They recognize that each puppy is different, and so are families. Therefore, they consider the puppy's temperament and the family's expectations and match puppies with their new families.
This helps create a win-win situation for both the puppy and the new family. The breeder expects new dog owners to be active members of Medina Kennel and Labrador Retriever Club. New puppy owners receive a comprehensive notebook featuring weight & health records, microchip information, pedigree, and instruction booklet. Moreover, they obtain lifelong support from the breeder.
Devanley Labradors Details
5. Laurkim Labradors
Last on the list of Labrador Retriever breeders in Ohio is Laurkim Labradors. Situated in Medina, Ohio, the home-based kennel breeds Labs with champion bloodlines. Their objective is to produce the best breed possible for families and shows. They only breed Labs, and all their dogs have clearance on the elbows and hip through the OFA. Furthermore, all dogs undergo Optigen testing.
At Laurkim, they breed dogs, focusing on their intelligence, pleasant temperament, correct conformation, and soundness. They raise their well-socialized Labrador puppies with children and adults before leaving for their new homes at 8 weeks. All their Labrador Retriever puppies for sale in Ohio receive their deworming, initial shots, and go home with their pedigree certificates, a health guarantee, and lifetime support. Owners can relax, knowing that they'll receive information on puppy rearing to make their experience pleasant.
Laurkim Labradors Details
More Information About Labrador Puppies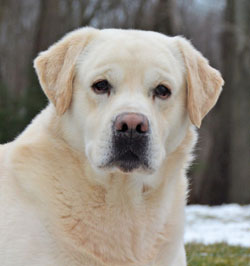 Apart from making one of the best family dogs, Labradors are used as police and military dogs the world over. Labradors are perfectly suited to being therapy and guide dogs. Being one of the most intelligent dog breeds, eager learners, and always ready to please their human parents, they train easily and well. Future Labrador Retriever owners must remember that they are heavy shedders and shed fur all year-round.
However, regularly brushing your Labrador's coat can reduce it on your furniture surfaces. A lint remover will prove to be a handy tool, as will a rake and an undercoat rake. The first will keep your clothes and furniture surfaces free of dog hair. Using the other two, you will be able to lessen hair fall and have your Labrador's coat looking healthy and shiny. Trimming its fingernails is a must, as if they overgrow, they can injure anyone, including the dog.
Conclusion For Labrador Retriever Breeders in Ohio
If you're seeking a knowledgeable dog that you can house train easily, a Lab might be ideal. However, you need a reliable breeder who will provide healthy and well-socialized puppies. This list offers invaluable information that you need to know regarding Labrador Retriever breeders in Ohio.
If traveling to these Labrador Retriever breeders in Ohio is too far, we have recommendations from states possibly closer to you:
To learn more about the Labrador Retriever, watch "Labrador Retriever Pros And Cons" from Cocker Spaniel world: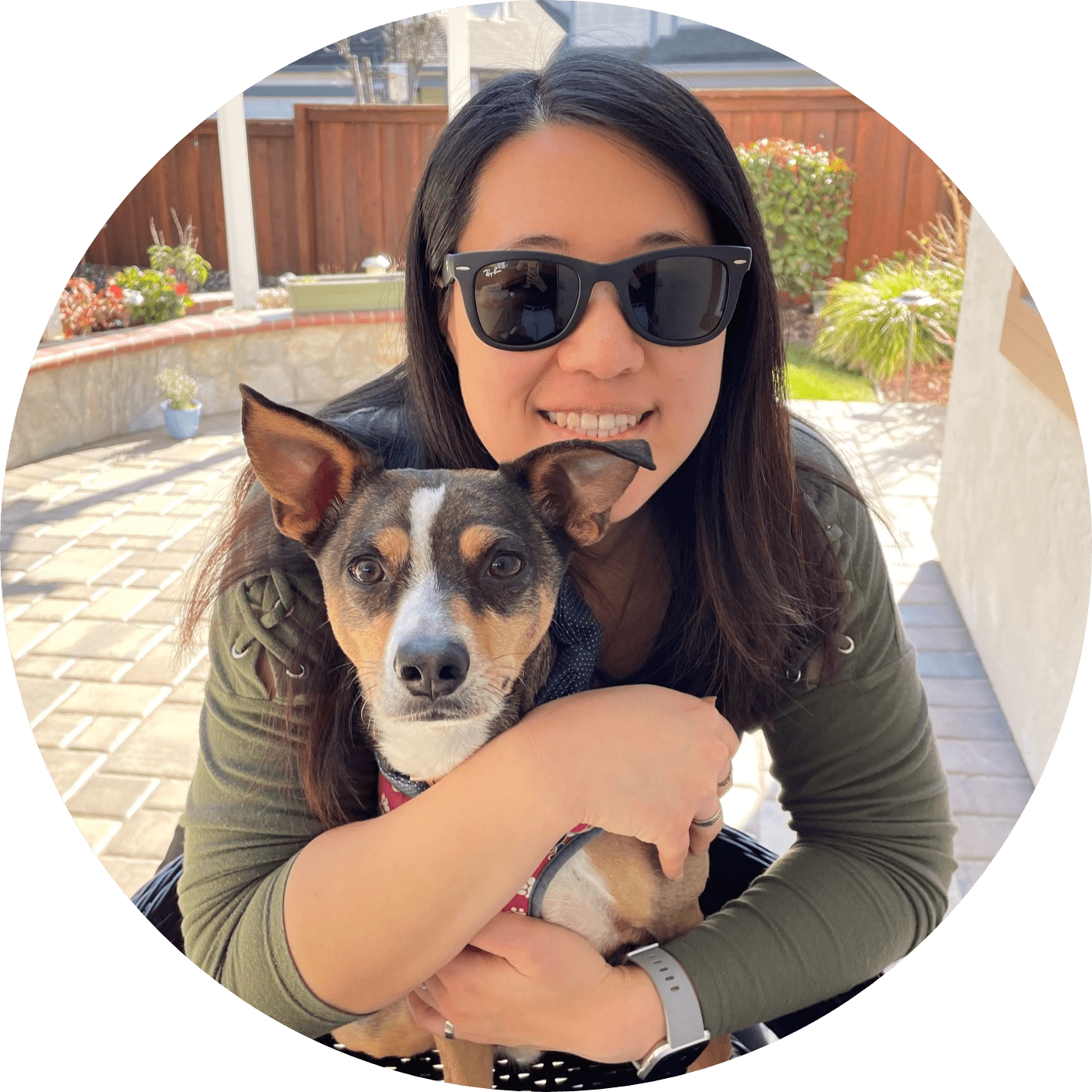 Dr. Sabrina Kong graduated from the Royal Veterinary College in England in 2016 and has been working at a small animal clinic in Northern California since then. She grew up in the Bay Area and got her bachelor's degree from Cal Poly San Luis Obispo. She also became a Certified Canine Rehabilitation Practitioner through a program at the University of Tennessee.
When she isn't in the clinic taking care of her four-legged patients, she enjoys traveling and trying new foods with her friends and her three-legged dog, Apollo. She adopted Apollo from her clinic when he was a puppy with numerous health issues. Dr. Kong truly cares about taking care of animals.