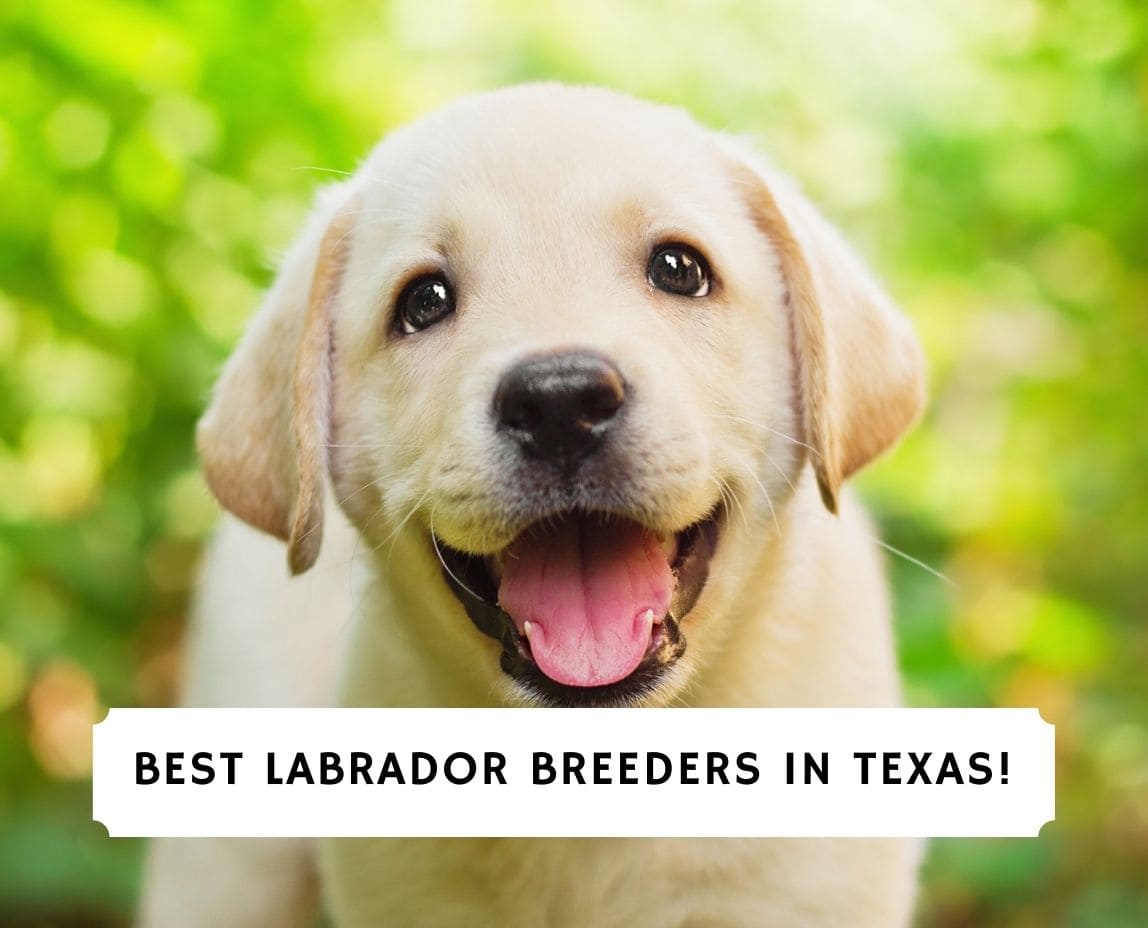 Labradors are a recognizable breed of dog that comes in several different colors. They are known for their loyalty, retrieval skills, and friendly personality. The Labrador is an amazing family dog that will add good to your home. However, finding a reputable breeder that pays attention to their health and temperament can be a challenge especially in a state as big as Texas.
When deciding to add a Labrador to your home it is important that you find a breeder that is reputable. This means that they conduct health testing, genetic testing, and follow purebred standards. In addition, they need to be breeding for temperament, personality, and make sure their puppies are well socialized. Reputable Labrador breeders in Texas truly love the dogs and the breed, not just the money they can make off of them.
We have done some research and have found the top Labrador breeders in Texas that we believe to be reputable. Their commitment to the health of their dogs as well as breeding for temperament is what has placed them on our list. We did not include any breeders that appeared to be puppy mills or backyard breeders. If a breeder seemed to be a puppy mill or an unethical breeder, they would not be allowed on our list.
With that being said, this is not an exhaustive list of all Labrador puppies for sale in Texas, but it is a great place to start your initial research. Even though we are confident that these breeders are reputable, it is important to do your own research as well. We also suggest that you visit a potential Labrador breeder in person or over video conferencing.
Check out these other articles: Golden Retriever Breeder in Texas and Boxer Breeders in Texas.
1. Yellow Rose Labradors Texas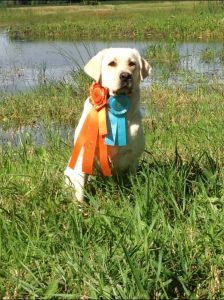 Yellow Rose Labradors is a reputable Labrador breeder based out of Arlington, Texas near the Dallas / Fort Worth area. They breed the English type of Labradors and are more concerned with confirmation and temperament than making quick money. Their Labrador dogs are not merely companion dogs, but they are also active on the show circuit and work as hunting and retrieval dogs. Their Labradors have jobs and do what they were bred to do. 
Many of their Labrador breeding lines compete in the AKC hunt challenges. Their Labrador Retrievers in Texas are champions and love what they do.  The Labrador breeder does offer companion puppies and show puppies. There are slight differences between a companion Labrador puppy and a show puppy. With a companion puppy, the AKC registration is limited while the show puppies have a full AKC registration.
Regardless of the type of puppy, there is a $300 deposit required once breeding has been confirmed. There is also a puppy questionnaire you have to fill out to make sure you are a good fit for a Yellow Rose Labrador puppy.
One thing that we love about this Labrador breeder in Texas is the return policy. If there is any reason at all the new owners can't keep the dog, at any age, the breeder will take the dog back. This makes sure the dog doesn't end up in a shelter or rescue.
Labrador Breeder Information
2. Hargrove Heaven Farm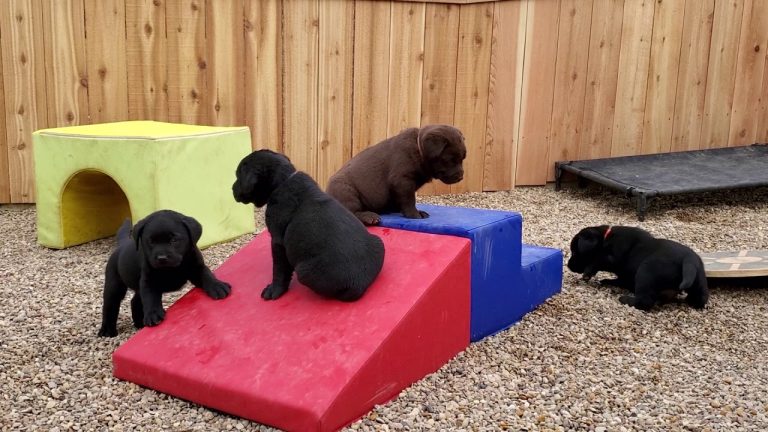 As a small family breeder that is situated in North Texas, East of Dallas, Hargrove Heaven Farm has nearly every color of Lab you could want. They have silver, champagne, charcoal, black, yellow, chocolate, and fox red-coated Labrador puppies in Texas.
All of the Labrador Retriever puppies are socialized well and raised around children for the best possible temperament. The breeders are also concerned with the overall health and well-being of the dogs and puppies. Health testing for genetic and other conditions is done on all adults before they are allowed in the breeding program. This helps to ensure that you will be getting a healthy Labrador puppy in Texas.
If you are interested in a puppy from Hargrove Heaven there is a waiting list. Their Labrador puppies for sale in Texas are priced at $2,500 regardless of color and a $500 deposit is required to get on that waiting list. The way they structure their waiting lists is by color and sex. You can get on the "Silver Coated" waiting list for a female or the "Red Fox Coated" waiting list for a male. The deposits can not be refunded, but they can be transferred between litters if what you are waiting for is not in that litter.
They love to answer questions and look forward to hearing from interested parties. However, if it is clear that your lifestyle is not a good fit for a Labrador Retriever, they reserve the right to not sell a puppy to you and your family.
Labrador Breeder Information
3. Red Oak Labrador Retriever Puppies TX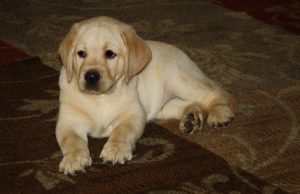 As a small west Texas breeder that is committed to advancing the breed while staying true to confirmation, health, and temperament, Red Oak Labradors is a breeder that is worth contacting. The dogs are bred to hunt and retrieve. All of their Labrador breeding dogs are treated like family and loved for their entire life.
With years of experience dog breeding experience, this is a knowledgeable breeder that you can ask any question. They were founded in 1994 to share their love of the Labrador dog breed with families looking to add a new family member. As their knowledge and love grew they decided to add champion bloodlines to the program in 2009.
The program has only advanced since then and they are a highly sought after Labrador breeder in Texas. They have a foundation training program that each puppy goes through to prepare them for their home. This also helps with temperament as they are placed with a family. They do offer a limited guarantee on all their Labrador puppies in Texas.
If you are interested in purchasing a Red Oak Labrador it is best to contact the breeder through their contact page. They will get back to you quickly to talk about what you are looking for and if their program is right for you.
Labrador Breeder Information
4. Alder Creek Labradors Texas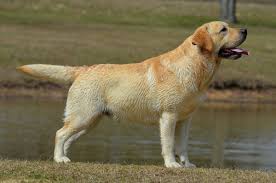 A breeder of the English type of Labrador Retrievers, Alder Creek is nestled in Athens, Texas, on 20 acres of land. This is plenty of room for these Labrador Retrievers to do what they love which is running, playing, and retrieving. Many of their dogs are housed in a kennel area that is large and well maintained, as well as close to the main house.
They are a rather small breeding operation with only one male that is not retired and a few females that are not retired. They are reputable Labrador breeders in Texas which means that they do not over breed their females. 
The breeder does offer a health guarantee on all their Lab puppies in Texas. The full agreement is available on the website for you to look over before you commit to a puppy from Alder Creek.
Labrador Breeder Information
5. Crumpler Kennels Texas
If you have ever heard of the world's largest trade days in Canton, Texas, then you have heard of the home of Crumpler Kennels. Canton, Texas, is only about an hour away from Dallas.
The breeders are very clear on the website that while they want you to enjoy Canton, they do not sell their dogs at the trade's days. They also do not allow First Monday shoppers to come over to see the puppies or purchase them. This is for the safety of the Labrador puppies.
Crumpler Kennels is committed to maintaining health and breed standards while breeding dogs with amazing family temperaments. They do not consider themselves a large breeder. In fact, they are a self-proclaimed hobby breeder which is the smallest type of reputable breeder. However, they do have more breeding dogs than most hobby breeders have, but they don't have more than a few litters a year to keep their female Labradors safe. If you are interested in a puppy from them, it is wise to get on their waiting list.
If you are interested in a certain litter you can place a deposit if a space is available. Up to six puppies can have a deposit placed and the rest of the litter will go to the waiting list. The deposit required is $300 and must be made via PayPal. They do not negotiate on their deposits. For the final amount, buyers can pay by cash or by PayPal.
Labrador Breeder Information
Conclusion for Labrador Breeders in Texas
Labrador puppies for sale in Texas are growing in popularity since many people are working from home. For the last several years, the American Kennel Club (AKC) has ranked the Labrador the #1 most popular dog breed in the world. Thus, you'll see tons of Labrador breeders in Texas.
However, not all Labrador breeders are the same. When conducting our research we saw several puppy mills and backyard breeders that don't health or genetic test their parent dogs. If you purchase from a puppy mill, you may end up with a dog that has several health issues and you'll end up spending more money long term on your puppy. Please do your own research and ask any potential Labrador breeder lots of different questions. We hope that you found a breeder for your next Labrador puppy in Texas!
Other articles you will like: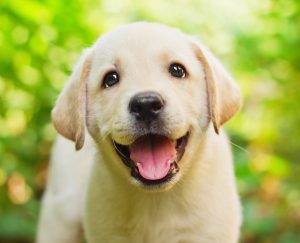 Garrett loves animals and is a huge advocate for all Doodle dog breeds. He owns his own Goldendoodle named Kona. In addition, he volunteers at the Humane Society of Silicon Valley, where he fosters dogs and helps animals. Garrett enjoys writing about Doodles and believes that dogs can teach humans more about how to live than humans can teach a dog.
Why Trust We Love Doodles?
At We Love Doodles, we're a team of writers, veterinarians, and puppy trainers that love dogs. Our team of qualified experts researches and provides reliable information on a wide range of dog topics. Our reviews are based on customer feedback, hands-on testing, and in-depth analysis. We are fully transparent and honest to our community of dog owners and future owners.