Here are several questions for you if you're in search of Labrador breeders in Illinois. Do you sometimes wonder what the most popular breed of dog is in America, especially when searching to add a new furry companion to your life, and find yourself reading over pages and pages of websites to discover the perfect breed for your lifestyle and situation? If yes, then this guide will save you time on your research.
Before scrolling down this list of Labrador breeders in Illinois, here are similar recommendations from the area we think you might like: Best Rottweiler Breeders in Illinois and Best Golden Retriever Breeders in Illinois.
Labrador Dog Breed Info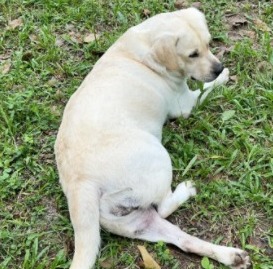 Ranked 1 out of 197 in popularity at the AKC is the Labrador Retriever. Why is the Labrador Retriever the most popular? It's because of versatility and temperament. The Labrador's lineage dates back to the 1800s as a waterdog breed in Newfoundland. It was prized, by hunters and sportspeople, for its superb abilities to hunt and retrieve waterfowl and upland game for grueling hours in conditions that weren't exactly favorable. English nobility passed through Newfoundland, got a taste for this breed's abilities, and decided to take it back to England to standardize the breed.
The dogs' structures are perfectly sculpted to function well to a balanced athlete in these hunting areas with their weather-resistant coats, mighty jaws, and "otter tails" that act as rudders during swimming activities. Combine these fine physical traits with their active, friendly, outgoing, loving personality traits, and the mix gives you an excellent family companion with more than enough fondness and devotion to share with everyone. Labrador Retrievers live to be about 10 to 12 years old and come in black, yellow, or chocolate colors. Males can be expected to rise between 22.5 to 24.5 in height with weights in the range of 65 to 80 lbs. Females grow to around 21.5 to 23.5 inches, with weights reaching between 55 to 70 lbs.
They do require an ample amount of attention and exercise to stay physically and mentally fit. Take them out to play fetch or frisbee, go along on morning jogs, take them swimming at the lake or hiking through the woods, and they will stay content and develop the lovable dog habits that have made them the most popular breed in America. Their popularity is quite evident, as well, through the 1,720 Labrador Retriever breeders AKC has registered. For a purebred Labrador, expect to pay in the neighborhood of $1,000 to $2,500. Within these prices, you should bring home a puppy with registration papers and vet health certifications. Be wary if a breeder tells you they will send them later. You should be able to leave the breeder's premises with the puppy and papers in hand.
More Labrador Guides: Best Labrador Retriever Rescues For Adoption and Best Labrador Breeders in Southern California.
Labrador Puppies For Sale in Illinois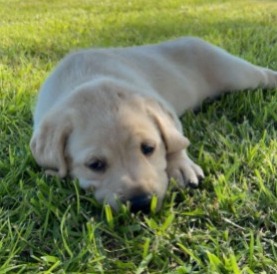 A lifetime of available support throughout the dog's existence should also be offered if you are dealing with a reputable breeder who cares about their puppies' well-being in the homes they sell them to. As stated above, there are many, many breeders out there in America breeding Labrador Retrievers. If in the Illinois state, here is a list to get you started on your journey to finding your perfect puppy. Do not feel limited to this list, though; search out other breeders, discover one you feel comfortable with, and establish a friendly rapport.
Get started in advance with your Labrador companion: Best Flea and Tick Collars For Dogs and Best Dog Tie-Outs.
1. Simpson's Labrador Retrievers
First on the list of Labrador breeders in Illinois is "Simpson's Labrador Retrievers." Immediately after clicking on Simpson's Labrador Retriever's website link below, you are greeted by an adorable pouncing puppy video that represents the beautiful quality of Labradors this family-owned breeder offers to potential new families. Scroll to the bottom and receive even more puppy cuteness overload videos. Whether you are in Chicago or St. Louis, you will be able to purchase a marvelous and enchanting Labrador Retriever from Simpson's Labrador Retrievers. Simpson's has been breeding English Labrador Retrievers in only the three recognized colors of chocolate, black and yellow, that are of the highest levels of health and wholeness.
Within the spacious living quarters of the kennels and the 10acre property they are located on, the puppies are immediately introduced to various sights, sounds, smells, animals, water activities, and socialization experiences. They are also promptly started on basic obedience training and given many opportunities to swim and exercise. When welcoming your new puppy from Simpson's, expect them to come along with AKC and UKC registrations, their pedigrees, up to to to date vaccination and deworming, a health release from a veterinarian, a "puppy pack' with all necessary puppy comforts, and a lifetime support system from their family to yours. Prices on puppies vary depending on the bloodlines of each puppy, so you must get in contact for all pertinent information and obtain your place on the waitlist.
Simpson's Labrador Retrievers Details
2. Mabry Kennels LLC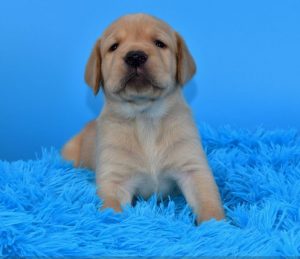 One hundred luscious acres allow the playful, intelligent Labrador Retriever adults and puppies to act like dogs and part of a family at the same time here at Mabry Kennels. The building that houses the puppies was built in 2016 and is fitted with climate control, personal karandu beds, 24/7 outside access, toys galore, and a video monitoring system to keep a close eye on the puppies. There are sections for each delivering mother to have personal space while delivering a relaxing, calm experience. All dogs at this facility have their needs overly met, are treated like part of the family, which means they get to come to claim couch spots in the home, interact with other family members and friends, splash about in available swimming holes and have protection from the elements outside.
All puppies and adults are bred from the thoroughly researched show and hunting genetic lines and are health tested. You will receive, with your puppy, AKC papers, vaccinations, deworming, a 36 to month guarantee, microchipping, food, treats, and so much more. It's all listed out for you when you click on the "Upcoming Litter" page of their website, which also gives you deposit and pricing information. Prices are around $2,200 with a $500 deposit that is non to refundable. Get in touch soon to secure your spot on the waiting list for these highly prized Mabry Kennels Labrador Retrievers. Take a gander at the seemingly endless page of reviews from ecstatic families who were lucky enough to procure a sweet Labrador from these caring breeders.
Mabry Kennels LLC Details
3. Empress Labradors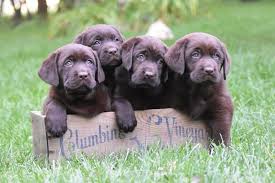 If you are searching for silver Labradors, do not look here. It's thought that that gene dilutes the high-quality standards of the chocolate, yellow and black Labradors that you will discover here at Empress Labradors. All animals bred at this facility are held up to generations of the highest standards on conformation, hunting, temperaments, loyalty, and the friendliness associated with the most popular Labrador Retriever. Ten years of handling and kennel owning experience back the breeding program and breeders here at Empress Labradors. Due to being on a wooded 5.5 acres of land on the Stateline of Illinois and Wisconsin, fortunate potential owners in surrounding areas like Iowa, Indiana, Minnesota, and Michigan can come here for their future Labradors as well.
Huge paddocks with swimming pools and obstacles allow all dogs space and serene environments to be raised, and mannered dogs with human and animal stimulation to assist in their upbringing. Dogs from this kennel have even been requested and donated for the sole purposes of being therapy dogs and service dogs and dogs utilized in assisting prison inmates to gain dog care and training experience. Your puppies bought from Empress will be English-style Labradors Retrievers with limited AKC registration. Retired dogs can be purchased from time to time for $3,800. Puppies are $2,800 with a $500 deposit to claim your spot on the waitlist. The breeder may approve full registration puppies, but their cost will be $5,000 for males and $8,000. Please contact Empress Labradors soon for any questions and get that prized spot on their waitlist.
Empress Labradors Details
4. Mackinaw Valley Gun Dogs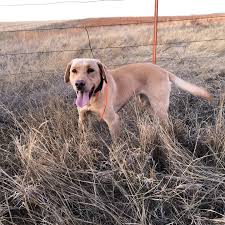 Waterfowl hunting companions bred with perfection on pointing instincts is the premier goal behind Mackinaw Valley Gun Dogs breeding. Secondly, they strive to provide the ideal family companion. John Zeigler started Mackinaw Valley Gun Dogs and decided to form a small family based kennel out in Central Illinois that would introduce a breed of Labrador Retriever that was built, through genetic testing and the breeding out of breed-specific health issues, to be notably healthy, friendly, loyal companions to hunter and family member alike. Jump over to their Facebook page to see pictures of their dogs happily displaying their hunting prizes and performing the jobs they were meant to perform flawlessly. All puppies with be supplied with a genetic health guarantee. The asking price is around $1,200 with a $300 deposit. Litters for 2021 are already being planned, so get in contact soon to get yourself on their waitlist.
Mackinaw Valley Gun Dogs Details
5. Puddle Jumper Labs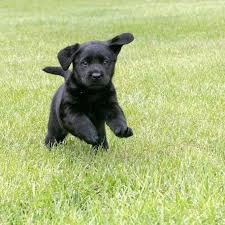 Last on the list of Labrador breeders in Illinois is "Puddle Jumper Labs." Be prepared to be greeted to Puddle Jumper Labs' website with the cuddliest faces you can imagine. Within 30 years, accumulated experience has been built that backs the owners of Puddle Jumper Labs, Mark & Sheila Holcomb. Confidence can be had that you will purchase a breed of Labrador that is beyond comparison to any other breed. With each litter, the Holcombs look to fine-tune their breeding program even more than the last.
Always wanting to achieve the highest quality Labrador Retriever with the most favorable personalities possible is what they strive for. You can have your choice of any of the three colors of Labradors, black, yellow, or chocolate when you enter your name on their coveted waitlist for when the next breeding is confirmed. These puppies are worth the wait, as can be seen by the many awards received and 5 out of 5-star reviews on their Facebook page placed by past clients and current dog owners who have had the pleasure of receiving a Puddle Jumper dog to add to their family clan.
They request a survey be completed as they would like to weed out owners who are not committed to the years required to raise and love one of their Labrador Retrievers puppies. They are devoted to being there for all owners throughout the puppy's life, so they want to find the perfect owner who wants to put that much effort and devotion in. Contact them for all pricing, breed, and waitlist questions you may have.
Puddle Jumper Labs Details
Conclusion For The "Best Labrador Breeders in Illinois"
Visit a breeder's facilities, get to know them, meet their dogs and puppies, and take note of how their dogs act around them, as these observances will give you a taste of how they treat their Labradors. Making these observations will also inform you as to the type of animal you will be presented with because the treatment of an animal can significantly sculpt the personalities they come home to you with. Remember, you will always get what you pay for, so don't try to find breeders selling "cheap" dogs. These breeders undermined those working to preserve health and genetic standards in the breed. Though never turn your back on those dogs in need at the humane society, they too need loving homes as well. Just do your research so that you can arrive home with the perfect fit for you and your family.
For more articles with mentions of the Labrador dog breed, you can check out:
To learn more about the Labrador dog breed, watch "Labrador Retriever – All About This Popular Breed" from AnimalWised down below: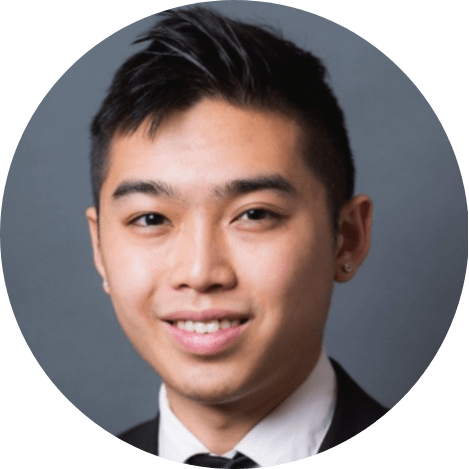 Andy is a full-time animal rescuer and owner of a toy doodle. When he's not saving dogs, Andy is one of our core writers and editors. He has been writing about dogs for over a decade. Andy joined our team because he believes that words are powerful tools that can change a dog's life for the better.
Why Trust We Love Doodles?
At We Love Doodles, we're a team of writers, veterinarians, and puppy trainers that love dogs. Our team of qualified experts researches and provides reliable information on a wide range of dog topics. Our reviews are based on customer feedback, hands-on testing, and in-depth analysis. We are fully transparent and honest to our community of dog owners and future owners.