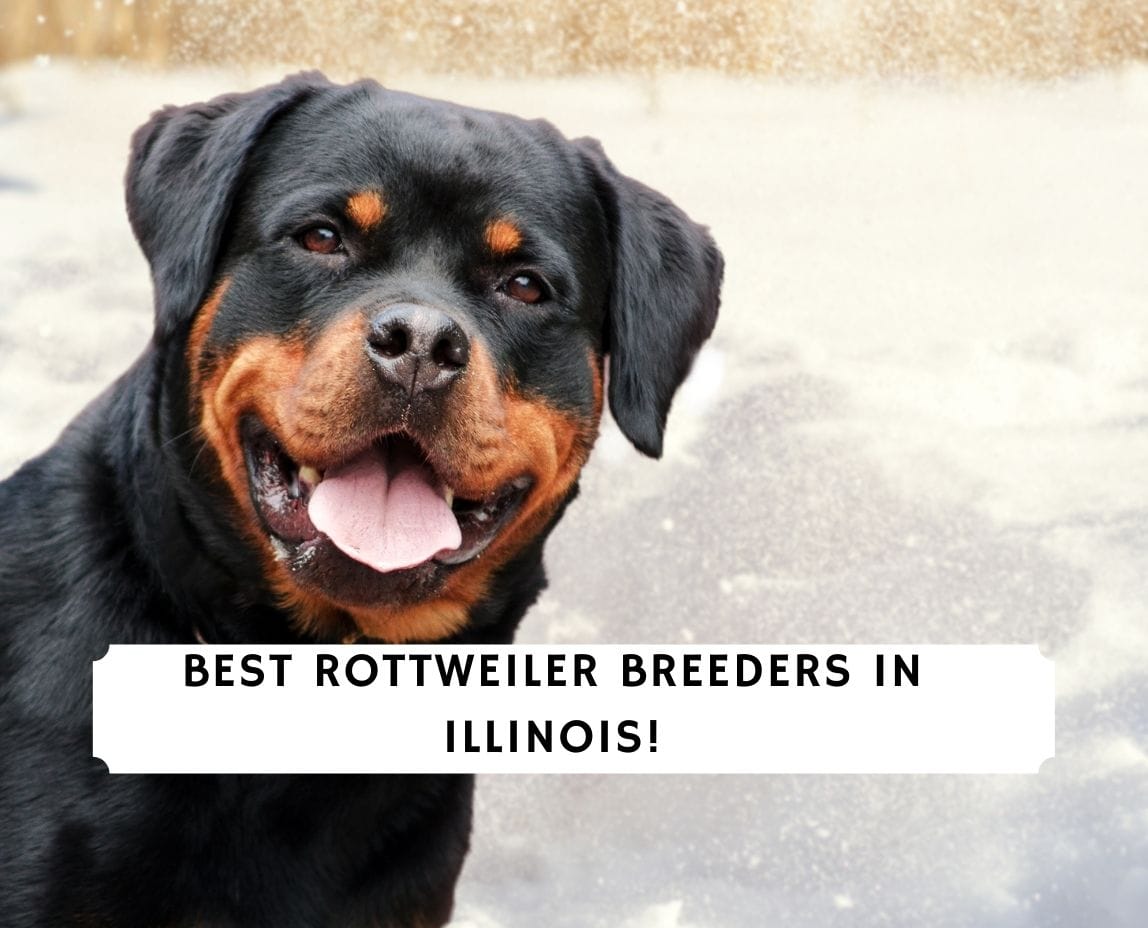 Many people are searching for Rottweiler breeders in Illinois for a reason. Rottweilers are the perfect companion filled with affection. Although sometimes misunderstood for a guard dog, the Rottweiler is such a wonderful breed. When you know and live with a Rottie, you'll soon learn that it isn't just one of the most powerful dogs in the world. It's also one of the most versatile, loving, and gentle breeds. The Rottweiler is renowned for its good looks, sleek and shiny coats, and of course, its huge toothy grin. Equally, it has this incredible power, strength, and ability to guard and protect its family with its life. A Rottweiler is a people to the loving dog. It's naturally intelligent and intelligent, making it easy to train. According to the American Kennel Club (AKC), the Rottweiler is ranked 17th in popularity among the 155 breeds and varieties registered under AKC. A Rottweiler has a lifespan of 8 to 11 years.
Before scrolling down this list of Rottweiler breeders in Illinois, you can check out similar breeds we think you might like: Best Border Collie Breeders in Illinois and Best Beagle Breeders in Illinois.
Rottweiler Puppies For Sale in Illinois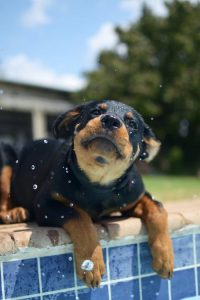 If you're considering adding a Rottie to your family, you must find a breeder from your area so that you can easily access any information regarding the puppy. To help you get started, we've found the best Rottie breeders in Illinois and their contact information if you need to learn more. We advise you to visit the breeders in person to get a deeper insight into their parent dogs and how they run their breeding business.
You can get started in advance with your Rottweiler companion. Check out our recommendations: Best Dog Harness For a Tie Out and Best Dog Nail Grinder.
1. DaVinci Rottweilers Illinois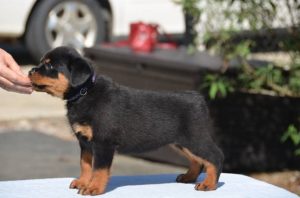 First on the list of Rottweiler breeders in Illinois is "DaVinci Rottweilers Illinois." Vince and Balb Calgano are the owners of DaVinci Rottweilers. They breed the finest champion and companion Rottweilers that live in their homes and have afforded the finest beginnings. "This is not a kennel," says Vince and Balb. They do not keep their pets in a kennel environment. They consider their dogs as a family where they live in their house, sleep in their bed, and they're for sure not house contained. They believe in doing things first class and right the first time. According to Vince and Balb, their main goal is to produce Rottweilers of superior health, temperament, and structure. They measure their breedings against the AKC standards. They are ethical breeders who subscribe to the Medallion Rottweiler Club and the Colonial Rottweiler club.
Breeder Contact Details:
2. Fabrizius Farm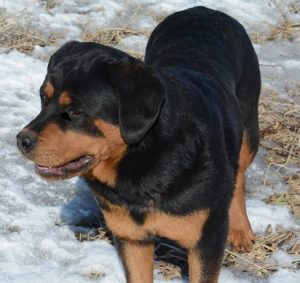 Gerard and Judy Wiesbrock are the owners of this fifth to generation farm Fabrizius Farm. This farm is located in Marple Park, Illinois. All their Rottweiler puppies are raised with, handled, and loved by their children from the day they are born. By the time the puppies are ready for new homes, they are dewormed twice, have their first shots, and their dew claws are removed. All the Rotties on this farm are fed on Gold Puppy Food to give them the best start. Fabrizius Farm Puppies are bred and registered according to the AKC standards. Their key factors in breeding are health and temperament. They also take tremendous pride in their family business.
Fabrizius Farm Details
3. Windego Rottweilers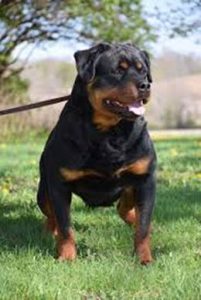 Located in Waterville, Windego Kennel has been breeding and raising dogs for over 18 years in which. They take pride in producing the best possible Rotties for both companionships and as a working dog. All their Rotties are raised in a perfect environment of a fenced farm with plastic swimming pools where they can exercise, play in and stay cool. According to Jim, all their breeds are hand-selected to ensure that they breed for the most well to a rounded specimen of the Rotties. Like most breeders, they aim to raise dogs with excellent temperaments, tremendous beauty, and the world's top-class pedigree. They say the dogs they produce are of the best pedigree and looks in the world. Of course, this is up to you to decide when you visit them in Waterville.
Windego Rottweilers
4. Marlos Rottweilers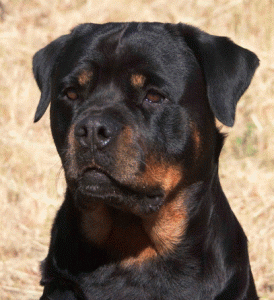 Marlene, the owner of Marlos Rottweilers, has been breeding Rotties since 1976. "My dogs serve as my business card," says Marlene. According to her, raising a Rottweiler should be a joy, and it is her joy to grow, live with, work, and breed Rotties. The Hallmark of her breeding program is temperament and strong breed type. She says that her success is placing the puppies in the right home. Marlo Rottweilers is approved by the AKC standards and the Nirk Sieger Club. All her Rotties are hand-raised at home and are also well socialized. To inquire about their Rottweilers or puppies, see below their contact details.
Marlos Rottweilers Details
5. Washburn Farms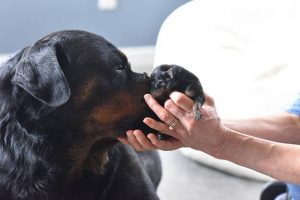 Washburn farms are Rottweiler breeders located in Olney, Illinois. Their Rottweiler journey started over 35 years ago where they owned a Rotty named Ike. That's when they learned how special a Rottweiler is. Ike was a true family companion. Loyal and naturally protective. According to them, being a Rottweiler breeder is a passion and not a job. They take pride in their breeding and the quality of their puppies. At Washburn, their primary mission is to produce quality Rottweiler puppies. Their core values are strength and value. They are dedicated to improving and maintaining the quality of their puppies. Their services are unique since they love what they do. When a buyer picks their puppies, they get the opportunity to stay and play with all the puppies. They recommend you wear clothes you don't mind getting dog fur on. They sell the majority of their puppies in the Chicago area. You can expect to pay around  $2,000 for their Rottie puppies.
Washburn Farms
6. Precious Gem Rottweilers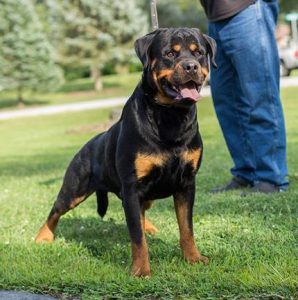 Last on the list of Rottweiler breeders in Illinois is "Precious Gem Rottweilers." Located in Crete, Illinois, Denise Pluta discovered a wonderful breed In 1972. In 1978, she met and married her husband Gary, and they purchased their first Rottweiler. The dog was to be a family companion, and that is how their Rottweiler breeding started.  According to Denise, the rest is history. They show in AKC conformation and german shows to support, mentor, and educate new people on the breed. Denise says that their Rottweiler friends have become their family, and there are quite a lot of testimonials on their website that confirm so. If you're interested in a show dog, Precious Gem Rottweilers might be the Rottie breeder you're searching for.
Precious Gem Rottweilers Details
Conclusion For The "Best Rottweiler Breeders in Illinois"

Rottweilers are extremely special and fantastic dog breeds. They are protective, loyal, powerful, and are very famous for their guarding instinct. Like most dogs, they thrive on human affection. They love to give and receive affection. According to the American Rottweilers Club, owning a Rotty requires a great deal of commitment and responsibility. When training your Rottweiler, always remember that they thrive on mental stimulation. They like to learn new things and are eager to please you. One question that might be lingering in your mind is if a Rottweiler is the best dog for you. The Rottweiler is a beautiful breed, but they are not for everyone.
They are large dogs, and they require training and a lot of socialization. If you're not up to the task, a Rottie might not be a good fit. We would advise that you study the breed before purchasing. Take time to learn more about Rottie's adaptability, temperament, health, grooming, and trainability. This will ensure you get the right dog breed and know what to look out for when visiting a Rottweiler breeder in Illinois. Always look for a reputable breeder who tests their dogs to ensure they are free of genetic diseases. Also, be careful not to buy a puppy from an irresponsible breeder or a puppy mill. If you put these things into consideration, you will not only be taking home your perfect companion. You will also give yourself peace of mind later on as your Rottie gracefully ages.
You can find more articles from WeLoveDoodles with mentions of the Rottweiler dog breed:
For more information about this breed, watch "The Rottweiler – Ferocious Guard Dog or Family Pet" from Animal Watch down below: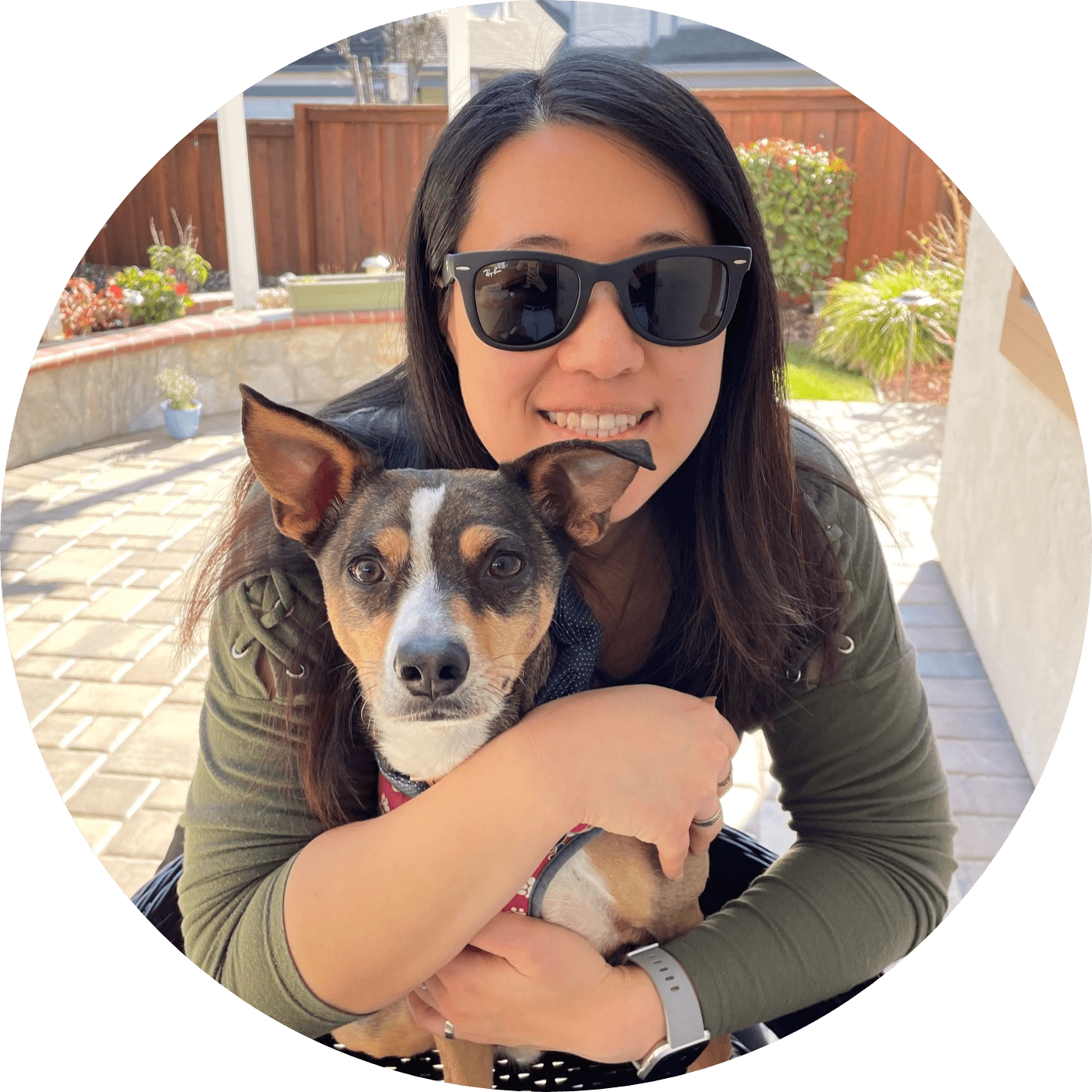 Dr. Sabrina Kong graduated from the Royal Veterinary College in England in 2016 and has been working at a small animal clinic in Northern California since then. She grew up in the Bay Area and got her bachelor's degree from Cal Poly San Luis Obispo. She also became a Certified Canine Rehabilitation Practitioner through a program at the University of Tennessee.
When she isn't in the clinic taking care of her four-legged patients, she enjoys traveling and trying new foods with her friends and her three-legged dog, Apollo. She adopted Apollo from her clinic when he was a puppy with numerous health issues. Dr. Kong truly cares about taking care of animals.