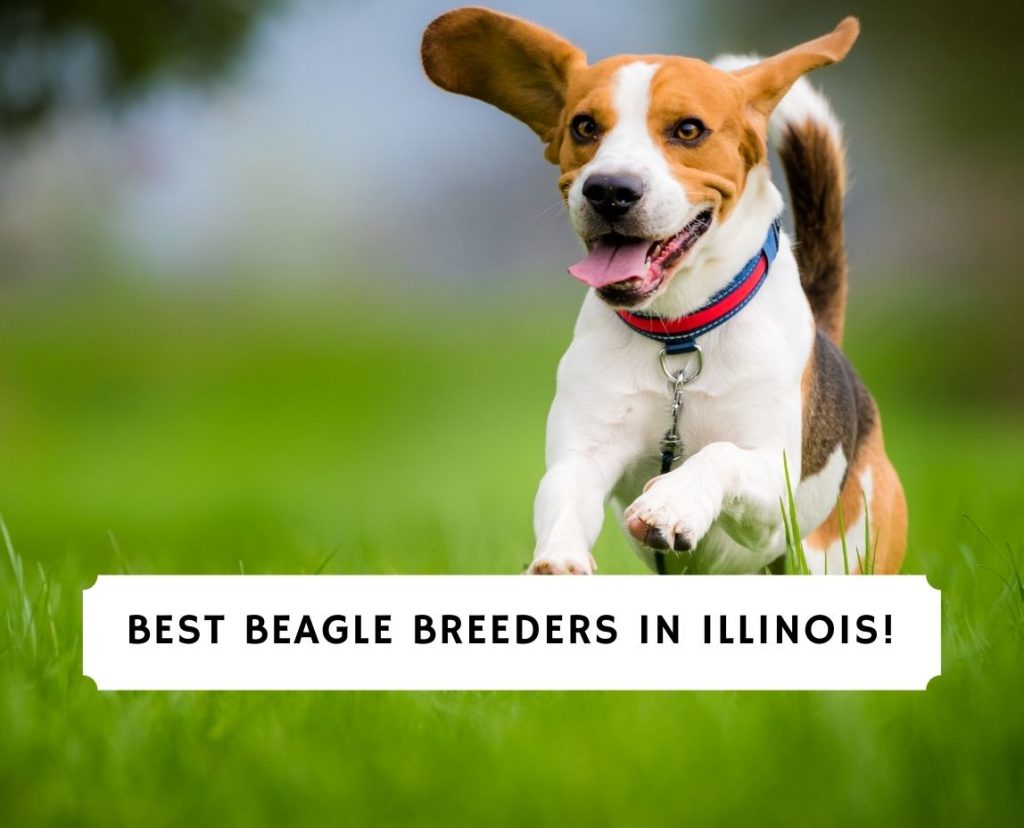 If you're searching for the best Beagle breeders in Illinois, then you probably their unique characteristics and features. Originally bred as scent hounds in the 1400s, the Beagle remains one of the most popular breeds in America. Characterized by their cheerful nature, and loving personality – there is little you can hold against a Beagle. You'll find tons of Beagle puppies for sale in Illinois, but you need to choose the right breeder.
Other articles you would like: Corgi Breeders in Illinois and Border Collie Breeders in Illinois.
Beagle Puppies For Sale in Illinois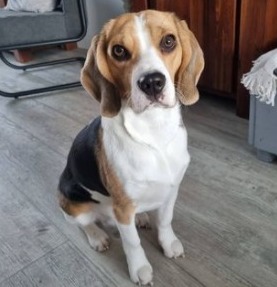 When properly trained and socialized, a Beagle can be a great companion dog and a friend for a lifetime. Additionally, if you purchase from a reputable breeder, Beagles tend to like over 10 years when they are healthy and happy. It's best to avoid puppy mills and backyard breeders who just kennel their dogs if you want a healthy puppy. On this list, we have found the top Beagle breeders in Illinois to help you search for your next or first Beagle.
1. Magnolia Acres Puppies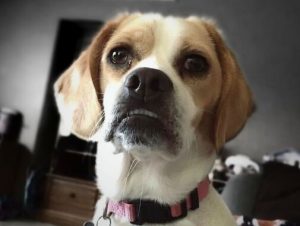 First on the list of Beagle breeders in Illinois is Magnolia Acres Puppies. Magnolia Acres Puppies has bred puppies for over three decades and lived by the phrase "quality in, quality out." The family-owned Beagle breeding business is located in Rockford, Illinois, and they are not a kennel or a puppy mill. They are a family of 13 who fiercely loves, cherishes, and adores dogs. The family states their Beagles, Puggles, and Pugs live in their home and are regarded as indoor pets. The dogs enjoy top medical care, premium dog food, free run of their property, and large comfy surfaces in the family's home.
The family says that you will most likely find their dogs napping in their laps during the day or nodding off in bed at night. Given that the family runs a tight ship, you'll only find a maximum of 10 breeding dogs at any one time. This also means that their Beagle litters in Illinois are spread far apart. The Beagles have long stipulated rest periods and early retirements. 
Before one of their Beagle puppies in Illinois leaves for your home, the breeders will take him/her through a series of basic training and socialization. This is designed to make things easier for you and your new Beagle as you adjust to a new life together. Additionally, if you're interested in a show Beagle, Magnolia Acres might be a good fit. Aside from breeding for companionship, they also breed stellar show Beagles in Illinois.
You can expect to pay $400 to $1,200 for a Magnolia Beagle for sale. The Beagle's price goes up or down depending on the Beagle's gender and other factors such as the type of AKC registration. If you're looking for an adult Beagle, you can speak to Magnolia acres to reserve or purchase one of their breeding dogs upon retirement.
Magnolia Acres Puppies Details
2. Mitchell's Beagles Illinois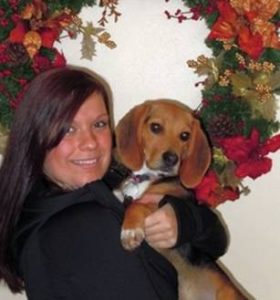 Mitchell's Beagles is the brainchild of Mitchelle Marlow. Mitchell, originally from Southern Illinois, started breeding Beagles 19 years ago. To the people in Mitchell's life, this was no surprise. The breeder has lived, worked, and been around Beagle puppies since he can remember. Mitchell runs the kennel with Robin and Kaitlin, his wife and daughter. Robin helps out in the day-to-day management of the Kennel while Kaitlin handles social media and online communication.
The breeder's Beagles have competed and won in numerous field and bench championships such as UGBF, CHB, ARHA, AKC, and MAB. Currently, Mitchell has two state champions – Pro Liner II and Newel's Buzzing Barney. When it comes to placing Beagles with new families, Mitchell is very selective. He does not adopt to any individual, couple, or family that he feels will not be a fit for his Beagles.
The breeder has not listed any price for the Beagles and prefers that you contact them. However, you can expect to pay an average of $1,000+ for one of their Beagle puppies for sale in Illinois. It is important to note that unlike many other breeders, Mitchell requires full payment when the Beagle puppy turns 7 weeks if you will be shipping by plane. If you will pick up the puppy in person or have it delivered through ground shipping, you can pay the last payment in cash upon delivery. When Mitchell is not competing or breeding, you can find him judging hound events and training young dogs.
Mitchell's Beagles Details
3. The Beagle Barn Illinois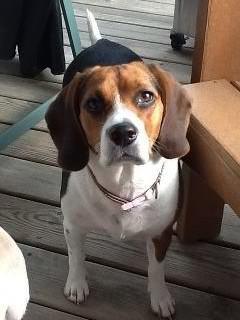 Over the years, the Beagle Barn Illinois has established itself as one of the very few breeders who specialize in Beagle puppies only. The state-licensed breeder has been breeding only Beagles for over 45 years and counting. For what it's worth, this is one of the oldest Beagle Breeders in Illinois we could find. Linda, the owner, specializes in small miniature Beagle puppies in Illinois that measure 13 inches or smaller. If you live in an apartment or condo, this is a great size as the Beagle doesn't require much space. According to the AKC, the largest Beagle ranges 15 inches in height which might be fine if you have more space.
The breeder says she only breeds with parent dogs she owns. This means that when you visit Laura at the Beagle Barn, you will get a chance to meet your future puppy's mom and dad. This is a good opportunity because you will get a sense of how your future Beagle will behave, their personality, and even how the breeder treats her parent dogs. Either way, it is definitely a win for your future Beagle parent.
Laura only breeds and sells pet Beagles in Illinois. If you're looking for a show Beagle, you might be better off checking out other breeders on this list. Unlike many breeders in the Midwest, Laura offers a lifetime guarantee for each and every Beagle you purchase from her. The lifetime guarantee covers genetics, health, and surrender. If you find out your Beagle has a hereditary condition and they pass away before 4 years, Laura will replace the Beagle and set the wheels in motion within 90 days.
If things don't work out and you want to surrender your Beagle puppy, Laura is at hand to help you out. She will take in the Beagle and do her best to rehome them to another loving family. Laura prices her AKC Beagle puppies for sale at $900, regardless of whether the Beagle is male or female.
The Beagle Barn Details
4. Riverrun Beagles & Dachshunds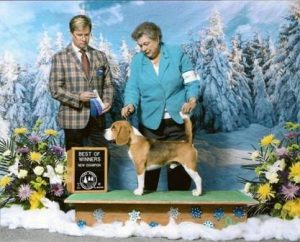 Riverrun Beagles & Dachshunds have over 30 years of breeding experience under their belt. The state-licensed breeder has been active in breeding, training, and showing AKC Beagles. In the span of 3 decades, Riverrun has won more championships than the breeder can count. From the best of winners to state champions – Riverrun has almost all of them. The breeder is a member of the National Beagle Club, Kennel Club of Yorkville, and Chicago Land  Hound Association.
Aside from these 3 memberships, Riverrun is also recognized by AKC as a Breeder of Merit. These memberships, if anything, signify the breeder's commitment to upholding the breed standards and enhancing the breed. Whether you're looking for a show Beagle, stud, or companion – Riverrun might just be the breeder for you.
Riverrun Beagles & Dachshunds Details
Location: La Grange, Illinois (Cook County)
Phone: (630) 552-1963
5. Blueprint Puppies Illinois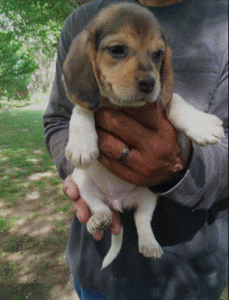 Last on the list of Beagle breeders in Illinois is Blueprint Puppies. Blueprint Puppies is a small and ideal Beagle Breeder in Oak Park, Illinois. This breeder is so small that we could only exclusively find them on Gooddog. For such a small breeder like Blueprint Puppies, being listed on Gooddog makes all the difference. To be listed on Gooddog, breeders like Blueprint have to pass an extensive list of standards put in place by the leading veterinarians and academic experts on Gooddog's advisory board.
Many Beagle breeders don't pass these set standards but Jeffrey Brown, Blueprint's owner, makes the cut. Jeffrey is a passionate dog lover and pet owner. He traces his love for dogs to his childhood where he spent time playing and being with dogs. Today, Jeffrey specializes in breeding Beagles and Wheaten Terriers in Oak Park, Illinois. He owns the breeding dogs and hand raises the Beagle puppies as they grow. Jeffrey socializes and trains the Beagle puppies on the basics including how to swim. Additionally, the Beagle puppies come with a 1-year health guarantee.
Blueprint Puppies Illinois Details
Conclusion For Beagle Breeders in Illinois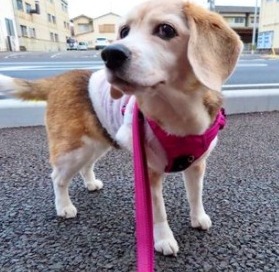 That's it for Beagle Breeders in Illinois. We hope this list helps you in your search for your Beagle companion. Remember – if you're purchasing from unknown Beagle breeders, make sure to do your due diligence to avoid any potential puppy mills! We highly suggest that you visit any potential breeder in person to view the parent dogs and tour their breeding facility. Best of luck finding your next puppy!
If traveling to these Beagle breeders in Illinois is too far, you can check out our other recommendations:
To learn more about the Beagle dog breed, watch "Things Nobody Tells You About Owning s Beagle" down below:
Garrett loves animals and is a huge advocate for all Doodle dog breeds. He owns his own Goldendoodle named Kona. In addition, he volunteers at the Humane Society of Silicon Valley, where he fosters dogs and helps animals. Garrett enjoys writing about Doodles and believes that dogs can teach humans more about how to live than humans can teach a dog.
Why Trust We Love Doodles?
At We Love Doodles, we're a team of writers, veterinarians, and puppy trainers that love dogs. Our team of qualified experts researches and provides reliable information on a wide range of dog topics. Our reviews are based on customer feedback, hands-on testing, and in-depth analysis. We are fully transparent and honest to our community of dog owners and future owners.