For an adorable and loving dog, it's no wonder you're in search of Beagle breeders in Florida. The British Beagle (or just Beagle) is a very popular breed of dog, especially in the United States, Canada, and Britain. In the United States alone, Beagles are ranked the fourth most popular breed of dog. They are a hunting dog that looks a lot like the foxhound and has a friendly personality. It's no surprise you'll find tons of Beagle puppies for sale in Florida.
However, you want to find a reputable breeder that will sell you a healthy and happy Beagle puppy. These dogs are an investment and they will easily live over 10+ years with good genes and health testing. We have a list of the top 6 Beagle breeders in Florida for you to narrow down your choices. 
Other articles you will like: Cane Corso Breeders in Florida and Dachshund Breeders in Florida.
Beagle Puppies For Sale in Florida
If you are in Florida, there are some great Beagle breeders in your state. It is important to buy these dogs from only the best breeders and not puppy mills or backyard breeders. You'll see that how they were bred and raised before being purchased makes all the difference.
1. KanD Beagles
KanD Beagles focuses on raising only the best AKC Beagles possible.  They do this by having healthy, well pedigreed, and outstanding temperament Beagles by raising them with love and care on their 110-acre farm.  They are especially proud to have top-ranked AKC Beagles in the United States for the past three years running.
Their Beagle puppies run in packs across many acres of their farm.  This allows them to live in their natural environment, socialize as a group, satisfy their curiosity needs, and get plenty of exercise. They have a lot of happy Beagle puppies for sale and you will not find a better place to raise Beagles.
Their core values are 1) Health, 2) Pedigree, 3) Temperament, 4) Love and Care, and 5) Giving back to the Beagle Community, demonstrating their quest to be the best of the best Beagle breeder possible.  You can see more of their commitment in their Core Values. You will not find healthier, better-looking, and better-mannered Beagles raised in such a loving environment.
Their farm is open to the public for in-person visits.  Recognizing not everyone can travel to see their farm, they also offer Virtual Tours as they love to show off their place and of course their Beagles.
KanD Beagles Details
2. Leroy's Country Pups Florida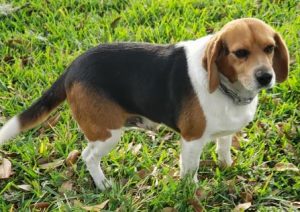 Located in Lithia, Florida, this is a family-owned and operated kennel that breeds Golden Retriever and Beagle puppies. The puppies receive lots of love from the time they are born until the time they join their new families. They are well socialized to a variety of sites, sounds, and people.
Their Beagle puppies in Florida are checked regularly by a licensed veterinarian. Additionally, they are given their first set of shots and dewormed before going to their new homes. All their Beagle puppies for sale are registered with the American Kennel Club (AKC) and are sent to their new home with limited registration.
Leroy's Country Pups Details
3. Blackhawk Kennels FL
Blackhawk Kennels has been breeding Beagle puppies for 25 years. They have a lifetime of experience with dogs. For what it's worth, they are one of the oldest Beagle breeders in Florida we could find. If you want a Beagle puppy, you will be pleased with their beautiful coats. Their dogs are bred to possess great temperaments as well as for beauty. Each of their Beagle puppies in Raiford, Florida, will have a health certificate and will be up to date on shots and deworming before being sold to customers.
Blackhawk Kennels also provides a written health guarantee on all their puppies for sale. Additionally, you'll receive a puppy care kit and information on how to care for your new Beagle. Blackhawk cares about providing clients with the best and healthiest Beagles they can offer. They have the experience and reputation as one of the best Beagle breeders in Florida for a reason. All their puppies are registered with the AKC.
Blackhawk Kennels Details
4. Southern Sunshine Beagles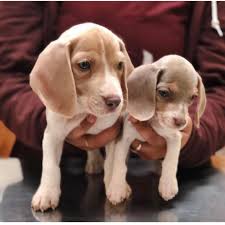 Southern Sunshine Beagles is located in Georgia. However, they are a  convenient drive to other Southern states including Florida. This is a family-owned business that is experienced in breeding and handling Beagle puppies.
They make sure to treat their puppies with love, affection, and train them to have great temperaments. They are known for raising very healthy Beagle puppies that live very long lives. Additionally, they feed the puppies well, make sure they get a lot of exercise, and deworm and declaw them before taking them to their new home.
Southern Sunshine Beagles Details
5. Magnolia Beagles Florida
Magnolia Beagles, located in Naples, Florida, is a small show dog breeder. Their Beagle litter is available for a new home only once a year. Their breeding program focuses more on quality rather than quantity. All of their Beagle puppies in Florida are raised in their home and are treated with love as part of the family. Socialization and quality care are very important in breeding Beagles. Magnolia Beagles see this as their main priority as they don't want their puppies to be stressed or anxious later in life.
They want the new owners to feel comfortable with their decision, which is why they screen all potential buyers and offer unparalleled support after their new family member goes home. You have to wait for a puppy spot to open up, but it well worth it!
Magnolia Beagles Details
6. L.T. Beagles Florida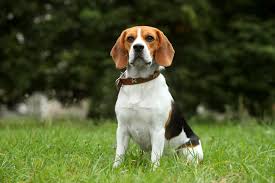 Since 1995, L.T. has concentrated on breeding Beagles for conformation, performance events, and companion pets. All of their Beagles are raised in a home environment and socialize with people. All L.T. Beagles puppies will have their first vaccinations, will be dewormed, and microchipped before leaving for their new home.
Whether Beagle puppies are sold to be shown in conformation, to be used in performance events, or sold as a pet/companion, L.T. Beagles will offer support to the buyer for the life of the dog. L.T. Beagles is a supporting member of the National Beagle Club and an AKC Breeder of Merit. You can guarantee that this a reputable Beagle breeder in Florida.
L.T. Beagles Details
More Information About Beagle Puppies in Florida
Beagles are a very intelligent dog that is popular as a pet due to their small size and because they don't have many inherited health problems. They have short and straight hair that can be tricolored (white with large black areas and light brown shading), or white with a combination of black or brown. Beagles possess a great sense of smell and superior tracking instincts.
It's not known where Beagles originated, although it is believed that they are descendants of the extinct southern hound. The Beagle has one of the most developed sense of smell in the world. That's why they are scent hounds and were primarily bred to hunt hare and rabbits. This act is called Beagling. A pack of Beagles (10 or more) is let loose to hunt hare and followed closely on foot or horseback by hunters. They also have large floppy ears that help to trap the scents close to their nose.
Beagle puppies are bred for different reasons in today's world. Because of their great sense of smell, they are very popular as detection dogs for prohibited food items around the world. They are the primary breeds in airports used to sniff and detect illegal agricultural products, foodstuff, and drugs. In addition, they are very popular as companion pets. Because of their portable size and great temperament, they are fun to be with and you'll never have a dull moment with one around. When properly trained they are used as therapy pets as well.
Beagles suffer from very few health ailments. As was mentioned earlier, they do not have many inherited health problems. They are also not prone to hip dysplasia, unlike other larger breeds. However, they are prone to epilepsy, which can often be controlled with medication. Because of their long ears, the Beagle's inner ear does not get enough airflow, which can lead to ear infections.
Beagles might also have eye problems such as glaucoma. If they don't get regular exercise, beagles can also suffer from obesity. The average height of a Beagle is about 14 inches, while the average weight is about 22 pounds. Beagles have an average litter of six puppies and they have an average life span of about 12–15 years. Beagles shed heavily all year during the two shedding seasons.
What Makes the Beagle Special?
Intelligence: Beagles are very intelligent dogs that have a great sense of smell. They have superior tracking abilities that make them great detection dogs and hunting dogs.
Temperament: Beagles are generally nice, playful, and well-tempered dogs. They are fun to be around and very friendly. They are also good with children. This is why they are one of the most popular pet dogs in the United States and why they make such great therapy pets.
Trainable: Beagles are very easy to train. They listen to instructions and can be taught to perform both basic and advanced tasks. They are always eager to learn and can even be taught tricks.
Multi-purpose: As stated earlier, Beagles can be used for different purposes. They can be used as hunting dogs, search-and-rescue dogs, hunting dogs, and even family dogs. They are the perfect dogs to have.
Small: Beagles are very small, so they are easy to carry around. If you are looking for a dog that is not too tiny and is not too large, you should get a Beagle.
Activity: Beagles are very active dogs. They love walking, running,  and jumping. If you are an active person or you want to start living an active life, you need a beagle by your side.
Loyalty: Beagles are very loyal and brave dogs. They will always protect and defend their owners when in danger.
Conclusion For Beagle Breeders in Florida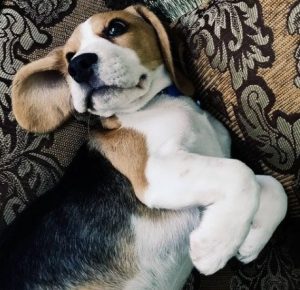 Beagles are lovable and friendly little critters that brighten up a home. They are very intelligent dogs, and they are also very loyal. Their incredible sense of smell and their wonderful tracking abilities make them great hunting dogs, search-and-rescue dogs, detection dogs. They make great family pets and are easy to train. They fit all the qualities of the perfect animal companion.
If you are looking for a dog that will become a vital part of your family, you can't do much better than a Beagle. Thus, it's important that you find a reputable Beagle breeder in Florida to sell you a healthy puppy.
If these Beagle breeders in Florida is far away from you, you can check out our other recommendations:
There are things nobody tells you about owning a Beagle. Watch this video down below to find out: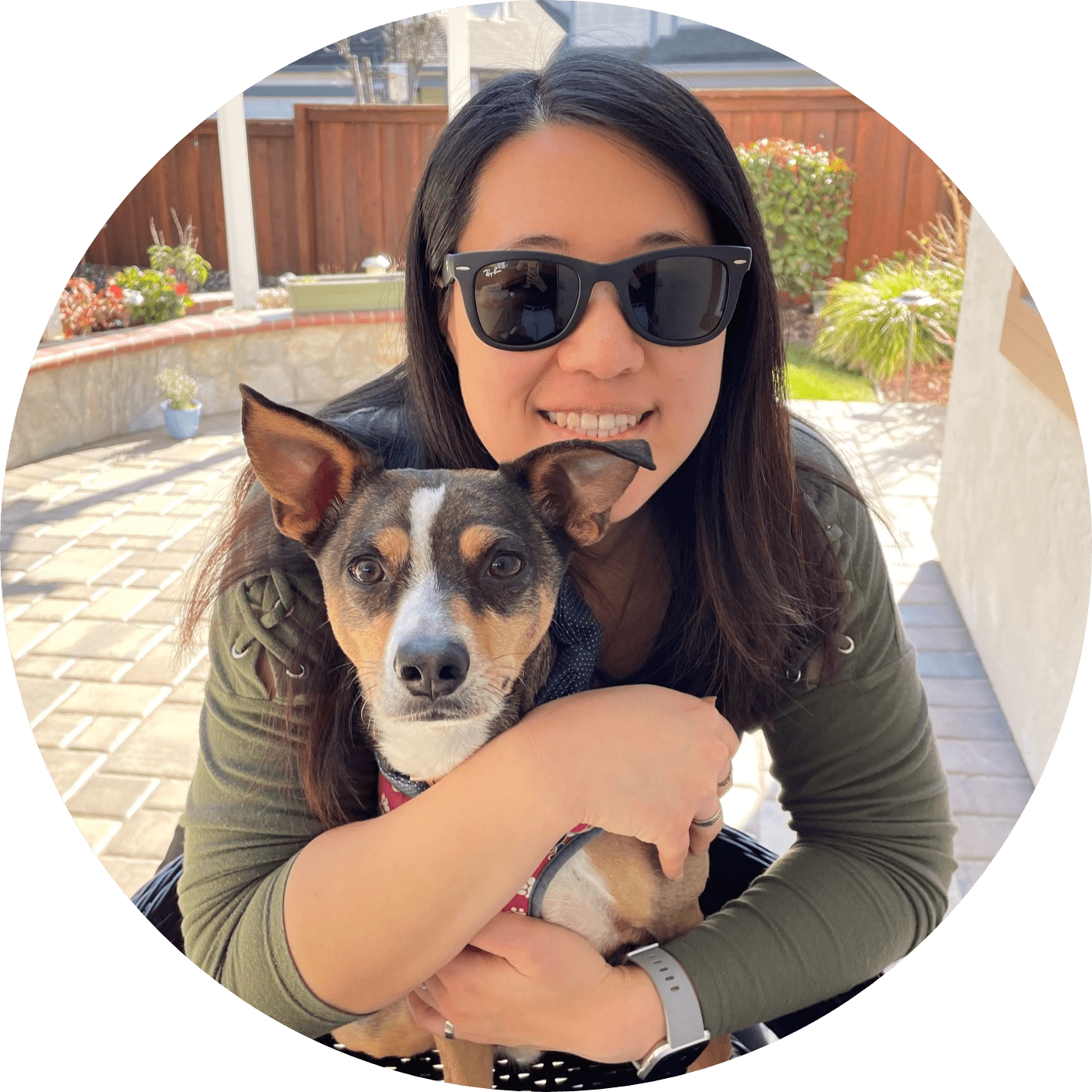 Dr. Sabrina Kong graduated from the Royal Veterinary College in England in 2016 and has been working at a small animal clinic in Northern California since then. She grew up in the Bay Area and got her bachelor's degree from Cal Poly San Luis Obispo. She also became a Certified Canine Rehabilitation Practitioner through a program at the University of Tennessee.
When she isn't in the clinic taking care of her four-legged patients, she enjoys traveling and trying new foods with her friends and her three-legged dog, Apollo. She adopted Apollo from her clinic when he was a puppy with numerous health issues. Dr. Kong truly cares about taking care of animals.