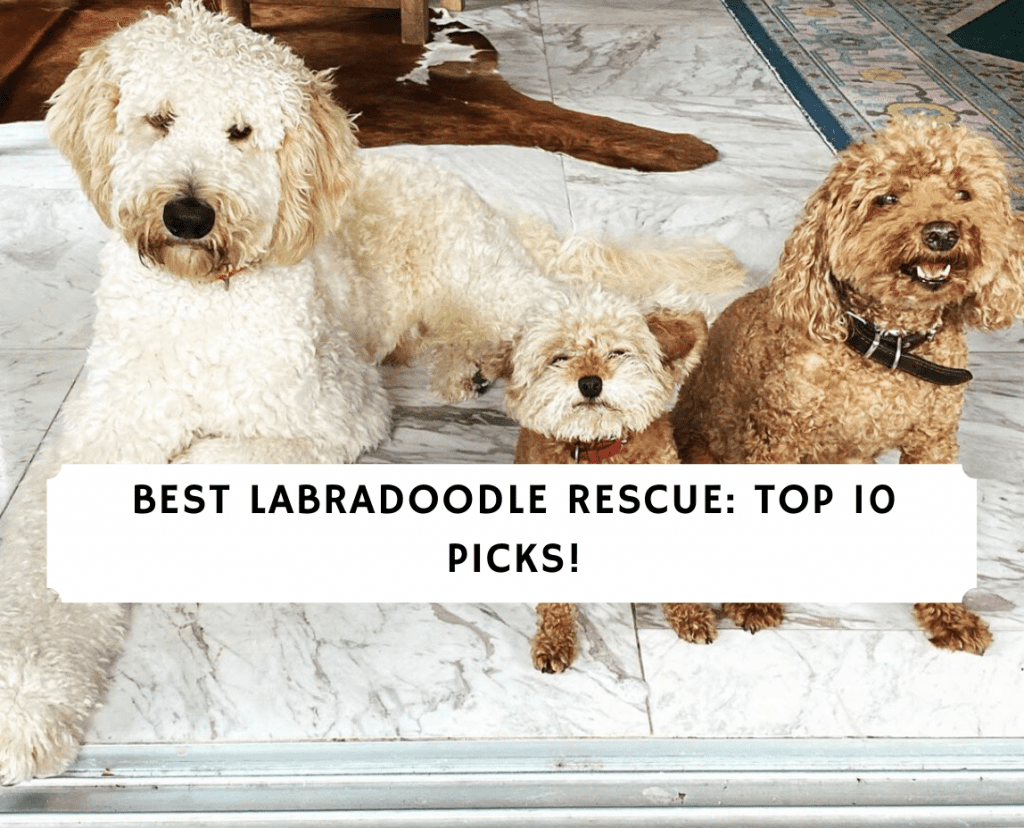 The labradoodle is a breed that's in high demand, but many are unfortunately placed in the care of shelters. The loving and loyal pups may enter into shelter care for a number of reasons: the death of an owner, divorce, abuse, and neglect are just a few. Thankfully, the best labradoodle rescue groups save these beautiful dogs from risky situations, making them available for people like you!
Before you adopt a labradoodle, be sure to do your research so you fully understand just what kind of care your new rescue dog is going to need. Look into common ailments, exercise requirements, and grooming needs to begin your research, and ask your vet questions if you have any! 
Once you've explored the breed, it's time to look for a labradoodle rescue in your area! We've started the search for you – check out our list of the top ten labradoodle rescues in the United States. 
Other articles you would like: Best Goldendoodle Rescues and Best Bernedoodle Rescues.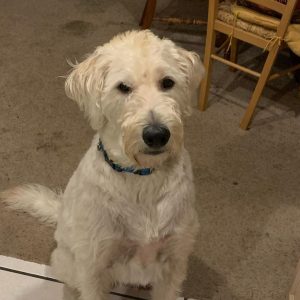 IDOG Rescue is a non-profit group, and they specialize in the rescue, rehabilitation, and rehoming or labradoodles and goldendoodles. There's no physical rescue – instead, the team relies on a large network of fosters and volunteers across the United States. These foster families and individuals care for your dog while a permanent placement is found, providing nutritious food, a warm place to sleep, and transportation to and from veterinary appointments. If you're interested in fostering a dog, please contact IDOG!
IDOG has been rescuing dogs since 2006 and has placed hundreds of dogs. If you're interested in adopting from one of the best labradoodle rescue organizations in the country, check out the available dogs! You can then fill out an application to adopt and once you're approved you'll be well on your way to adopting your companion. 
In addition to the website, IDOG updates their Facebook page with available dogs, upcoming events, and general information. The shelter is located in Houston, Texas, so be sure you stop by to one of their fundraising events. Your participation helps labradoodles and goldendoodles find fur-ever families. 
Labradoodle Rescue Information:
Location: Houston, Texas
Email: rescue@idogdoodlerescue.org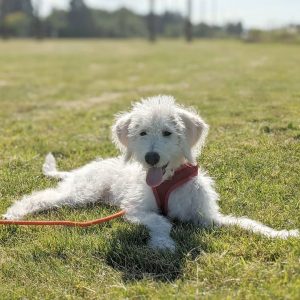 In the heart of the Delaware Valley, you will find the DVGRR rescue. Like IDOG, the Delaware Valley Golden Retriever Rescue saves labradoodles and goldendoodles from high-risk situations. Some of the dogs have been abused, or have been neglected in puppy mills. Others are owner-surrenders that are healthy and even trained! The rescue has been in operation since 1993 and is another of the best labradoodle rescue groups in the country. 
If you'd like to adopt from this shelter, note that they're located in Reinholds, Pennsylvania. Priority is given to those who live nearby. If you're interested in adoption, please begin by filling out an application. The DVGRR team will review the application and may contact you to schedule a home visit. Once you're approved, you will be matched with a pup that's a perfect match for your family. 
Delaware Valley Golden Retriever Rescue is one of the spendier rescues we've found. You can expect to pay anywhere between $330 for a special needs dog to $1,007 for a puppy. Discounts are available when you adopt in pairs, and senior citizens can adopt dogs over eight years old for a discounted rate. Contact the DVGRR team for information about possible discounts for law enforcement, military, and other populations. 
Labradoodle Rescue Information:
Location: Reinholds, Pennsylvania
Telephone: 717-484-4799
Email: info@dvgrr.org
The Doodle Rescue Collective has been rescuing at-risk labradoodles and goldendoodles since 2005, making them one of the oldest labradoodle rescue groups we found as we researched. The team has saved over 4,000 dogs from death and homelessness – quite a commendable feat! The rescue is volunteer-based, and foster homes are utilized in the rehab process. If you'd like to participate, just let them know!
If you're ready to rescue a goldendoodle or labradoodle of your own, even better! You can begin by completing an application. The team will want to know about your history with animals, your physical home, and your schedule. Using that information they'll match you with a pup that suits your needs. You may be asked to participate in a meet-and-greet, a home visit, a telephone interview, or all of the above before you're permitted to adopt from this shelter. Families with young children will not be approved, and seniors will be considered on a case-by-case basis. 
Please note that dogs are matched with humans based on compatibility, and pups aren't placed on a first-come, first-served basis. The adoption fee (between $300 and $1,000) for your dog covers veterinary care, rehabilitation (if necessary) and the costs associated with fostering a dog. All dogs are spayed or neutered before joining a new family. 
Labradoodle Rescue Information:
Location: Warwick, Rhode Island
Email: info@doodlerescuecollectiveinc.org
If you live close to Dallas, Texas, you may be interested in a pup from Doodle Rock Rescue. This rescue is relatively new, having been founded in 2017, but despite this they are one of the best labradoodle rescue groups in the southern United States. The non-profit organization relies on donations and gifts of time from volunteers like you, so if you can help out your assistance is valuable!
As you shop for your rescued pup, be sure you check out the products that are offered for sale on the site, too! You can pick up mugs, t-shirts, and other fun gifts, and your purchase helps support the non-profit. Once you've checked out, head on over to the lists of available and upcoming dogs to pick your pup. 
As is true for a majority of labradoodle rescues, Doodle Rock Rescue asks potential adopters to fill out an application. Once you've gotten approval, the volunteers will assist you as you're matched with a dog. Adoption fees range from $150 to $750 based on the dog's age, health, and other characteristics. Speak with a tax adviser for information as to whether your adoption fee is tax-deductible. 
Labradoodle Rescue Information:
Location: Dallas, Texas
Email: information@doodlerockrescue.org
Doodle Dandy is another of the best labradoodle rescue organizations, and like Doodle Rock Rescue, it's located in Dallas, Texas. You must live within a four-hour radius of Dallas to adopt a puppy or dog from the shelter – there are no exceptions. The shelter's mission is to rescue dogs in the greater Dallas area and decrease the instance of doodle homelessness, so the rule is strictly enforced. 
Volunteer, foster, and adoptive roles are all important to Doodle Dandy, so if you can fill any of these please reach out to a representative. Your donation is, in most cases, a tax deduction as the organization is a 501(c)3 non-profit. As always, speak with your financial adviser for more information. Adoption fees, too, may be eligible, but fees vary based on your dog's health, age, and breed. 
The adoption process from application to Gotcha Day is about three weeks, so please be patient with the volunteers! You will be notified whether you're approved or not, but the team is working hard to care for dogs in the shelter system. They'll return your call or answer your email as they're able. 
All dogs are spayed or neutered before they're sent home with a new family, and you'll receive a record of your pet's vaccinations and vet visits. If you have any questions about caring for your pet after bringing him home, please reach out to the team! Their goal is to provide their babies with a safe and comfortable forever home, and they'll assist you in any way possible to make that happen. 
Labradoodle Rescue Information:
Location: Dallas, Texas
Email: doodledandyrescue@gmail.com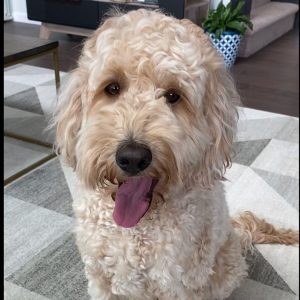 Poodle and Pooch Rescue of Florida is located in DeLand and is next on our list of the top labradoodle rescue groups in the country. The rescue has been in operation since 2008 and has rescued around 6,000 dogs since its launch! They're completely run by volunteers – no one is paid for the time they dedicate to the organization. If you're interested in adopting, fostering, or volunteering, contact the Poodle and Pooch Rescue!
We are particularly impressed by the team's dedication to the rescue of senior and special needs dogs. If you're open to adopting one of these special population pups, you may eligible to do so at a discount. The adoption fee for each dog in the shelter is set based on breed, health, age, and other characteristics, and the fee is specified in the pup's biography. In most cases, though, you can expect to pay between $200 and $300 for your new baby. 
Most dogs that are rescued by this organization are saved from very high-risk situations. For instance, your pooch or poodle may have come from a hoarder's home or a high-kill shelter. In fact, Poodle and Pooch Rescue of Florida has a special program which allows donors like you to gift $85 – this is the cost associated with pulling a dog from one of these overcrowded shelters in Florida. Consider donating to make a difference in a deserving dog's life. 
Labradoodle Rescue Information:
Location: DeLand, Florida
Email: info@poodleandpoochrescue.org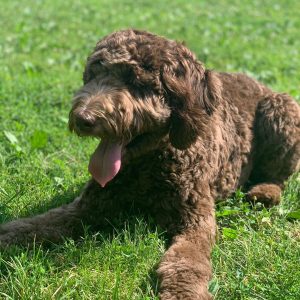 If you're in California, and specifically in the San Diego area of California, check out Labs and More. This rescue has rescued over 12,000 dogs and your dog could be next in a long list of success stories! At the time this guide was written, there were over 100 dogs available for adoption. Many are designer breeds and there are labradoodles that are waiting for a home like yours!
It takes about seven days to process your application from start to finish. That's because the team at Labs and More work very hard to match dogs with humans based on temperament and personality. Be honest on your application to ensure the best fit for your family. The team will ask about your schedule, home, lifestyle, and members of your household; they'll do their best to let you adopt that dog you've got your eye on, but keep in mind that it may simply not be a good match. 
The adoption fee to bring home a dog once you're approved is between $500 and $600 and is set by the rescue. If your dog needed rehabilitation, it will have been taken care of by a professional. Otherwise, your adoption fee covers the day to day costs associated with fostering a dog as well as vaccinations, wormers, a microchip, and the spay or neuter procedure. 
Labradoodle Rescue Information:
Sugar Pine Doodles is a very small-scale rescue organization and there are times they don't have dogs available. Keep an eye on the website to stay up to date on the dogs that do come through the rescue. When you see one you love, apply right away! In fact, Sugar Pine is a doodle breeder with a passion for animals. The kennel is located in Pioneer, California and both the breeding business and the rescue specialize in labradoodles and other doodle breeds. 
In addition to rescuing dogs in the Pioneer area, Sugar Pine Doodles themselves sell older, "retired" breeding dogs. These are typically female, and the dogs have had the best of care in their tenure at the kennel. Should you choose to adopt a retiring dog you can be sure she will be trained and vet-checked, as she was used to breed healthy, quality puppies. 
Note that Sugar Pine Doodles is not a non-profit. Your donation will not be tax-deductible so if this is important to you, the Sugar Pine Doodles team may not be a good match for you. 
Labradoodle Rescue Information:
Location: Pioneer, California
Telephone: 209-217-7116
Email: sugarpinedoodles@icloud.com
Do you live in northern California? NorCal Poodle Rescue, or NCPR, is one of the best labradoodle rescue groups in the area. They've been in existence for 35 years, and have saved hundreds of dogs during that time. As you may have guessed, this shelter is focused on the rescue, rehabilitation, and rehoming of poodles and doodle breeds in northern Cali and the surrounding area. 
NorCal Poodle Rescue is 100 percent reliant on donations and volunteers, so if you can help out please let the team know! Monetary gifts are helpful, but you can also volunteer to take pictures, walk dogs, clean up, or post on social media. Speak with a NorCal Poodle Rescue representative to find a "job" that fits your skills. 
When you're ready to adopt, click the "adoptable poodles" link. You're going to need to fill out an application, and once you're approved you may be asked to participate in a home visit. Assuming all goes well, your adoption fee will range from $250 to $700 depending on the age and breed of your dog. Seniors may qualify for adoption, too. Check out the Seniors for Seniors program offering deep discounts on pups for humans over the age of 65.
Labradoodle Rescue Information:
Location: Grass Valley, California
Telephone: 925-322-0223
Email: norcalpoodlerescueinc@gmail.com
Last on our list of the best labradoodle rescue groups in the country is Carolina Poodle Rescue. This is a private, no-kill rescue located in the northern South Carolina, and they're open by appointment only. The Carolina Poodle Rescue will adopt to families in North and South Carolina.
Puppies are housed at Dreamweaver Farm while they're in the care of Carolina Poodle Rescue. Your dog will have plenty of opportunity to roam the property – supervised, of course – and learn about the world while you apply to adopt him! There is an adoption application on the website; fill this out to begin the process. 
You must live within travel distance to the kennel and you will have the chance to schedule a meet-and-greet with your dog before bringing him home. Adoption fees are based on the dog's health and other characteristics and usually run between $500 and $600. Your fee may be tax deductible as the Carolina Poodle Rescue is a non-profit organization. Speak with a financial professional to confirm. 
Labradoodle Rescue Information:
Location: Northern South Carolina
Email: info@carolinapoodlerescue.org
Why Do People Put Labradoodles up for Adoption or Rescue?
Your labradoodle may be in a shelter for a number of reasons, but there's a good chance that it's not his fault! Dogs are surrendered to rescues due to the death of a family member, a divorce, abuse, neglect, or simply getting lost. 
Labradoodles are a fabulous, hypoallergenic breed. They're smart, easy to train, and oh-so loving. Unfortunately, some would-be dog owners just don't know what they're getting into when they purchase a dog. Maybe they found they didn't have time to play and exercise, or maybe the labradoodle has health issues that the owner simply couldn't afford. 
Before you bring a dog home with you, speak to the volunteer in charge of your application. Find out what you can about your dog's health and history before you commit to avoid uprooting the dog once more should you find you can't care for her. 
Conclusion for Best Labradoodle Rescue
As you can see, humans in search of the best labradoodle rescue have many options! Whether you live in California, Carolina, or anywhere in between, there's probably a labradoodle shelter near your home. Our guide to the top ten will give you a nice starting point to begin your search. Reach out to a rescue in your area to begin the adoption process today!
Garrett loves animals and is a huge advocate for all Doodle dog breeds. He owns his own Goldendoodle named Kona. In addition, he volunteers at the Humane Society of Silicon Valley, where he fosters dogs and helps animals. Garrett enjoys writing about Doodles and believes that dogs can teach humans more about how to live than humans can teach a dog.
Why Trust We Love Doodles?
At We Love Doodles, we're a team of writers, veterinarians, and puppy trainers that love dogs. Our team of qualified experts researches and provides reliable information on a wide range of dog topics. Our reviews are based on customer feedback, hands-on testing, and in-depth analysis. We are fully transparent and honest to our community of dog owners and future owners.