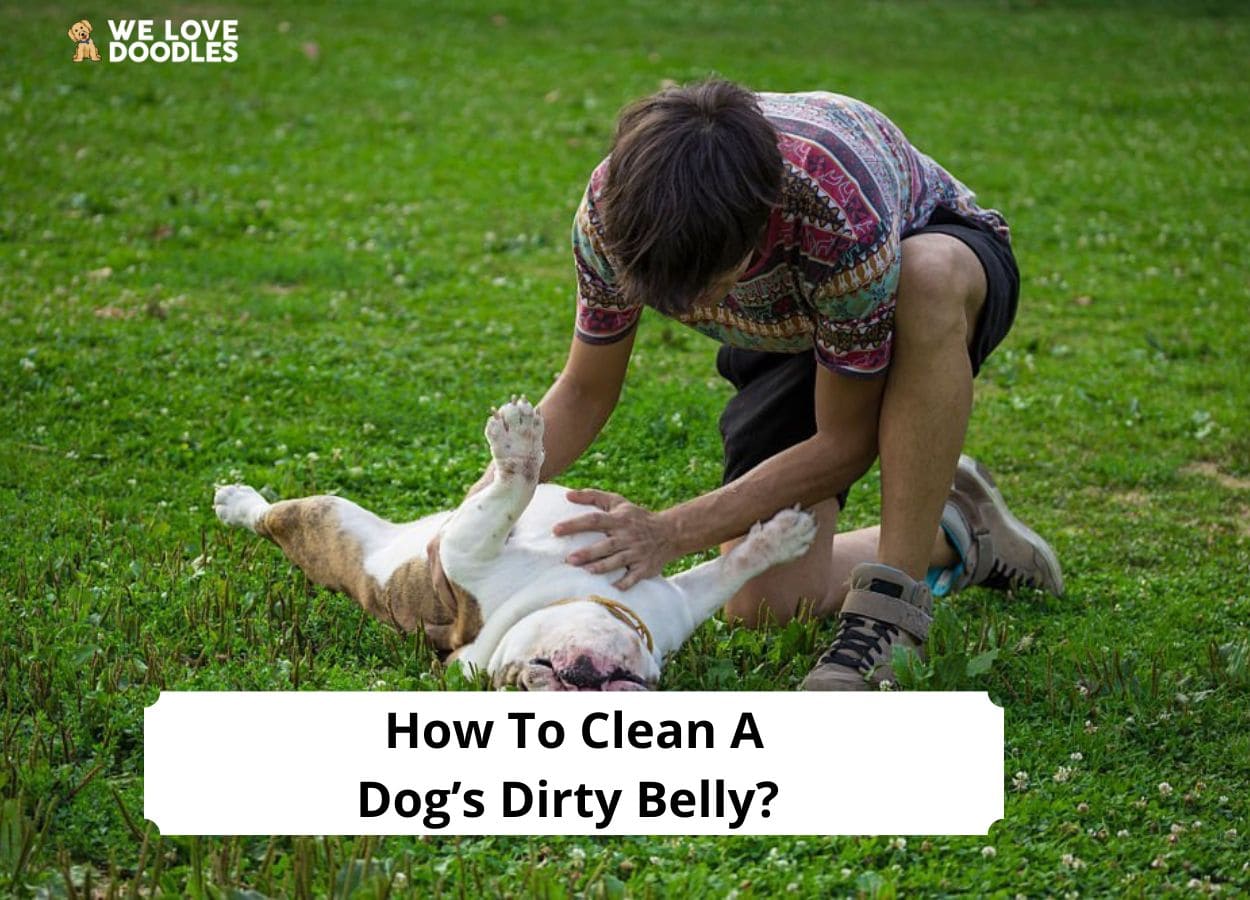 It's no secret that dogs are messy animals, and their bellies are no different. Poor hygiene or health problems can cause a dirty belly. It is fortunately possible to clean the dirty belly of a dog in several ways. One method is to wipe the area with a wet towel or sponge, and another is to bathe the dog. See your veterinarian if the dirt is caused by an infection or illness.
Before you scroll down this guide, "How To Clean A Dog's Dirty Belly," you can check out these other helpful dog-related guides: How to Clean a Dog Bed and Best Shampoo For Smelly Dogs.
What Are The Best Ways To Clean A Dog's Dirty Belly?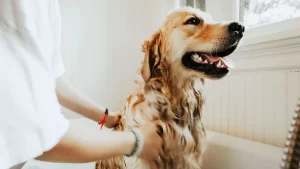 You should clean your dog's body as soon as possible if it is dirty. Your dog will be comfortable as well as protected from infection, parasites, and skin conditions. You can clean your dog's belly in a number of ways.
Damp Towel
Towels should be saturated with warm water before being used. Make sure it's not dripping when you wring it out. Pet owners should wipe their dogs' belly fur with a soft cloth. Make sure the hand towel is clean by washing it. Until the surface is clean, repeat the process.
Dog Wipes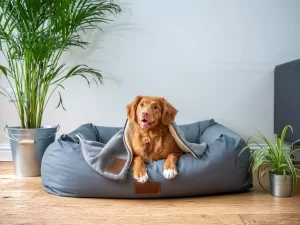 Using dog wipes to remove dirt from a dog's belly can be highly effective since they are damp. Dogs' skin will also benefit from the gentle formula. Wipe the fur with a wipe after removing it from the packaging. After each one becomes dirty, replace it with a new one. Larger dogs may not have a problem with this method.
It works well for smaller dogs. Dogs of all sizes can use wipes because they are not harsh on the skin. The solution may not work for large dogs, however, and is best suited for smaller dogs. A dog's belly can be cleaned with wipes and urine smells can be reduced. Parabens are not present in this product, as it contains coconut water and aloe.
Besides being biodegradable and compostable, the wipes are also eco-friendly. Choosing a dog-specific wipe will prevent any problems with baby wipes being used to clean a dog's belly. For those too lazy to make their own, you can make your own dog wipes. In addition to preventing drying out of your dog's skin, they contain ingredients that are safe for his skin.
What makes them so special? Your dog's belly can also be cleaned with your hands. It is okay to use all-purpose wipes on your dog, but if he has sensitive skin, he should use a sensitive-area wipe.
So that your dog's skin doesn't get irritated, you should do this. Wipes are a time-saving solution for cleaning your dog's belly. If you want to wash your hands, use fragrance-free dog shampoo or soap after rinsing the wipes under warm water.
A Hose Or Shower Head
A hose is handy if you've got one, you can wash your dog's coat with it. Dirt on your dog's belly can be easily removed by using this method. People without hoses or those with dogs with thick coats may not be able to use this method as it takes a long time to dry.
Your dog can be cleaned with an attachment for a dog shower by spraying the dirt on his belly. If you want to clean your dog's underside thoroughly, apply shampoo lightly. Since it's only part of the body, it's faster and easier than giving your dog a bath.
Handheld nozzles, sprays, and hoses can make cleaning a dog's dirty belly a lot more difficult. The task of washing a dog's belly can be made easier and faster with a dog shampoo system that is efficient. In addition to cleaning a dog's coat, handheld sprays and nozzles have a number of benefits for dog fur.
It is also more convenient to use hand-held sprays because they do not clog the sprayer when they are used. Ensure that you thoroughly rinse your dog after shampooing to remove any soap residue.
There is a possibility that you could ingest the soap residue and cause skin irritation. Dogs' dirty belly can be rinsed with a hand-held spray or nozzle without damaging them. You may need to shampoo and rinse the dog again, depending on its condition. Once the dog's fur is dry, apply conditioner.
Dog Shampooer
If your dog has dirty spots on their belly, a dog shampooer will solve your problem. Adding some dog shampoo to your mixer, hooking it to the brush, and running it along your pup's belly will do the trick. Using the cleaner, you will remove all debris from your dog's fur and skin, leaving it moist so that it can dry quickly.
Make sure your dog's stomach is dripping wet after spritzing it with warm water. Soak up the water with a bath towel and rub off the dirt. For large dogs, spraying and wiping may not be sufficient to completely remove stains.
Rather than letting the area dry, pet owners often scrub the area with a brush to eliminate debris after it has dried. Your dog may experience pain if he or she has hair follicles that stick together after the dirt has been washed off. When cleaning your dog's dirty belly, use a brush that de-mats.
Taking a shower with your cat is a great way to bond with your pet. Give your pup a good rubbing in the shower when you walk in with him/her. Small to medium-sized dogs could be handled in just a couple of minutes.
If you recently gave a bath to your dog, it might not be wise to give him/her one again. Excessive bathing can dry out a dog's sensitive skin. However, if it's been more than two to three weeks, you should be fine. Bath time should only be done after removing the majority of dirt from the bathwater, so use the above tips to ensure that most of the debris has been removed before starting.
Bands for dogs' bellies are often used to prevent a dog's belly from getting dirty, it's also possible to use them for dogs with incontinence. You just need to wrap it around your  dog's body and take it off to wash it when needed. It will help keep the dog's stomach clean.
Why Clean Your Dog's Belly Regularly?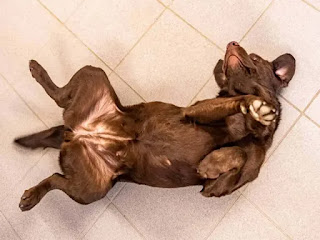 Cleaning your dog's belly is important and there are certain problems that can occur if you do not clean it regularly. Here are a few of those things.
Skin Infections
Skin irritation is likely to occur if a dirty belly isn't cleaned. They are especially common in some breeds of dogs. The majority of skin infections require veterinary treatment. Get your puppy's skin checked by a veterinarian if you think your dog may have an infection.
Hair Loss
Healthy coats are clean coats. A dog's coat may lose hair if it is contaminated with dirt. A long-term or short-term solution could be found here. It is possible for a veterinarian to aid in the treatment of hair loss, but this is not always possible. Keep your pup clean whenever necessary to avoid this situation.
Allergies
Allergies can be a serious problem for certain breeds of dogs. Dogs are often allergic to allergens that are attached to their coats. A reaction can be reduced by maintaining a clean coat.
Parasites
There is nothing more unpleasant than dog parasites. In spite of their appearance, these parasites can cause serious health problems. It is possible to lose a great deal of weight, become anemic, and even lose sight if they are left untreated.
Dog parasites come in different types, so it is important to know what they are. The prevention of parasites can be achieved by taking preventative measures. Preventing your dog from eating certain things and from ingesting dog poop is one of these precautions.
Furthermore, you should follow your veterinarian's recommendations for preventative anti-parasite treatments. Parasites are usually killed by these products.
The following steps can be helpful in preventing parasites, but herbal supplements may also be helpful. It is also important to brush your dog's coat regularly and to treat the fur with coconut oil in addition to giving him top-quality food.
Make an appointment with your veterinarian if you have any questions about any of these procedures. You should also apply coconut oil and wash your dog to prevent external parasites.
You should still bathe your dog at least a few times a month even though all of these tips will keep it as clean as possible without bathing. Consider investing in a groomer occasionally if you can't bathe your dog yourself.
It is a pleasure to have a dog that smells fresh, so consider it a form of pampering for both of you. Your dog will also benefit from it and you will prevent costly medical problems as well as complicated health issues. Bathing your dog regularly can help him live a happy and comfortable life.
If you find this guide, "How To Clean A Dog's Dirty Belly," helpful, check out these other related guides from our team:
You can learn more about dog grooming by watching "How to Bathe Your Dog: Dog Grooming" down below:
Garrett loves animals and is a huge advocate for all Doodle dog breeds. He owns his own Goldendoodle named Kona. In addition, he volunteers at the Humane Society of Silicon Valley, where he fosters dogs and helps animals. Garrett enjoys writing about Doodles and believes that dogs can teach humans more about how to live than humans can teach a dog.
Why Trust We Love Doodles?
At We Love Doodles, we're a team of writers, veterinarians, and puppy trainers that love dogs. Our team of qualified experts researches and provides reliable information on a wide range of dog topics. Our reviews are based on customer feedback, hands-on testing, and in-depth analysis. We are fully transparent and honest to our community of dog owners and future owners.