Trimming a dog's face requires a lot of precaution to make sure that your dog doesn't end up getting hurt. It's even more difficult to avoid cutting dog whiskers while you're at it. But there are some tips you can use to stay safe.
Firstly, make sure that you have professional equipment. Use scissors to get all the stray hairs. Hold a steady hand and, if necessary, hold your dog's head with your free hand to keep them from moving it. Lastly, make sure to always start with the top of the head.
Keep reading below for more pointers on how to avoid cutting off dog whiskers.
Before you scroll further down this in-depth guide, "How to Avoid Cutting Dog Whiskers," try these topics: Does It Hurt When You Cut The Quick? (2023) and How Long Should Dog Nails Be? The Best Answer (2023).
Why Do Dogs Have Whiskers?
Cats are well known for using their whiskers to gather additional information about their surroundings. They aid in their nighttime navigation and even help them differentiate between various item textures. A cat will sweep whiskers against the interior of a small passage to gauge its width and length before entering.
These coarse hairs are capable of detecting the direction of the wind or even nearby animals. Both cats and dogs may utilize their whiskers as a sixth sense to have a better understanding of their environment. They also shield the eye in the same way that human eyelashes do.
Do I Need to Trim My Dog's Whiskers?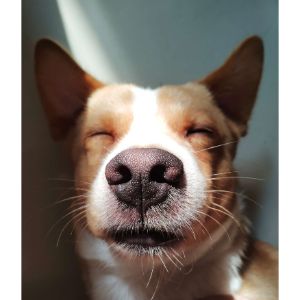 When you pick up your dog after going to the groomer, you'll find that the whiskers are shorter than they were.
But is this truly necessary? Since dogs do not rely as much on their whiskers as cats do, should they be trimmed on a regular basis?
In general, dogs don't need to have their whiskers shaved, trimmed, or chopped; doing so is more of a fashion statement to give them a "clean" appearance.
It's common knowledge that dogs who participate in dog shows have groomed whiskers. However, if you don't have a breed of dog with exceptionally long hair, there is really no reason to clip your dog's facial hair.
If your dog has a hairy face, like a Poodle or a Schnauzer, you can think about giving it a little trim if food or dirt is always getting trapped in the chin hair. Other than that, trimming your dog's whiskers is usually not a smart idea.
How to Groom a Dog Without Cutting Whiskers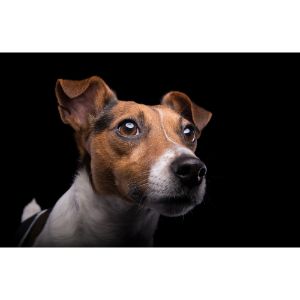 Follow the tips below to make sure you can groom your fur baby without cutting any whiskers.
Use a Tool of Professional Quality
It's a good idea to use the appropriate kind of equipment while learning how to trim a dog's face without shaving the whiskers.
A professional quality clipper is essential. That way, you can guarantee the hairs are properly removed without endangering the dog or leaving uneven areas. You want them to appear to be worth a million dollars, and you can only do that by being careful with the products you use.
Purchase the best grooming clippers possible to put yourself on the road to success. You need to be utilizing the proper equipment, whether it is near the dog's eyes or ears. This is crucial in delicate locations where accuracy is required, like the dog's mouth.
You have a far better chance of succeeding and avoiding making mistakes if you have the proper instruments on hand. This is crucial as you discover how to groom a dog's face without shaving the whiskers.
Regardless of whether the undercoat is light or thick, you should use the same tools. When it comes to grooming a dog's face, the same guidelines apply.
Start at the Top of the Head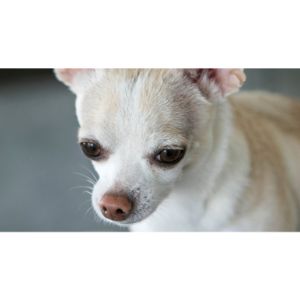 You must begin at the top of the head when grooming a dog with hair or a dog that is expecting. All dog breeds need this since it will let you start with an "easier" section of the head. They are less likely to shake, disturb, or create problems in this location.
They will eventually become accustomed to what you are doing. This is the time to start learning how to trim a dog's face without shaving the fur.
Regular sessions are essential if you want to keep the appearance for many years. These sessions will help your dog become accustomed to the procedure, although it won't be simple at first. Accordingly, you must begin at the top and start working your way down to the rest of their face.
This is an excellent opportunity to put your dog-owning skills to the test. Starting in a region that is simpler to trim, like at the top of the head, can help you feel in control throughout the entire process.
Be Accurate and Take Your Time
When it comes to grooming a dog's facial hair, accuracy is key.
There is no basis for trimming your dog if you don't understand the importance of precision and patience. Each motion must be deliberate and unaggressive. As soon as you start cutting away, your dog could react negatively. You may need to maintain composure and work in shorter sessions.
What does it mean to be precise? It's crucial to be aware of the dog's feelings as you learn how to trim a dog's face without shaving the whiskers. Even if they have confidence in you, they won't feel safe. As a result, you must be precise and ensure that the trimmer and/or scissors only travel in the proper directions.
To do this, you absolutely need electric clippers for grooming shears. Simply by virtue of the way they work, they provide a great level of precision. You don't need to be concerned about mishandling them.
Although proper dog grooming clippers should always be available, dog grooming scissors also have a place in the process.
Get Stray Hairs with Scissors
While using clippers is great, you will eventually need good dog grooming scissors. The idea is to apply both tools to various areas of the dog's face.
This implies that you should start by using dog grooming clippers on the major regions (such as the top of the head and the sides of the head) before using scissors to remove stray hairs. This will give you the chance to benefit more from the experience without hurting your dog.
Being bitten while doing this is something you'll want to avoid at all costs. If your dog becomes agitated by abrupt motions, it makes sense to be careful and use scissors in the dog's face's delicate areas. They will feel more at ease as a result, and you may carry out your duties without worrying.
It usually appears to be enjoyable to give your dog a pedicure, but this is a much more sensitive situation. You'll have to pay close attention to maintaining accuracy with the scissors at all times. This entails taking more gradual steps rather than slashing quickly over the face.
Maintain Face Stability with the Other Hand
It all comes down to keeping your dog's face still with the hand that is free while learning how to trim their face without clipping their whiskers. This is essential!
A dog's face moving throughout the place is not something you want to experience. If your dog moved at the incorrect time, this will inevitably result in damage and/or the trimming of whiskers. What can you do to prevent this?
You'll need to improve your grip and placement as you understand how to trim a dog's face without shaving the whiskers. You may get on top of them and ensure that they are firmly in place when the trimmer is on by doing this. This is especially crucial if you own a dog that bites!
Keep it simple and ensure that you have a firm grip on the side of the head. They won't be able to move forcefully because of this.
This grooming technique is advised since it produces the best results. Since every dog's head shape is unique, you must adjust the angles till you feel at ease, but the basic concept is the same.
Precautions and Considerations
Keep the following things in mind before you decide to trim your dog's facial hair:
Using clippers may be risky and lead to harm unless you have a particularly firm hand and a very calm dog. If you are not extremely skilled with the clippers, stay away from operating them.
Make sure the clipper blades are both sharp and oiled. If you lack the proper blades or oil to maintain your clippers, you shouldn't use them since it might lead to cuts or other accidents.
If you're using shears, make sure the safety tips are curved and the blades are sharp. This will shield the face from any nicks or wounds.
To keep your dog at ease, take your time, take regular breaks, and speak calmly.
To encourage the dog to remain calm and patient throughout the grooming procedure, you may also use treats as prizes along the way and at the conclusion.
Shears are a considerably safer, albeit somewhat more time-consuming, way to trim your dog's face without also clipping whiskers. Using shears and clippers alternately is an option, but make sure you're taking your time in any case.
Frequently Asked Questions
Why do groomers cut whiskers?
Groomers may intentionally cut off dog whiskers to achieve a certain look, especially for a dog show, or their removal may have been an accident.
Do dog whiskers grow back?
It can take two to three months for dog whiskers to grow back to their original length.
Conclusion for "How to Avoid Cutting Dog Whiskers"
If you mistakenly clip your dog's whiskers, it won't trouble them too much because they do grow back fairly rapidly. However, if you take your time and move gently, you may trim their face without shaving off whiskers, maintaining the desired appearance after the grooming session wraps up.
If you find this guide, "How to Avoid Cutting Dog Whiskers," helpful, you may also like:
You can learn more about cutting dog whiskers by watching "Can You Cut Dog Whiskers? (Or Trim)" down below:
Garrett loves animals and is a huge advocate for all Doodle dog breeds. He owns his own Goldendoodle named Kona. In addition, he volunteers at the Humane Society of Silicon Valley, where he fosters dogs and helps animals. Garrett enjoys writing about Doodles and believes that dogs can teach humans more about how to live than humans can teach a dog.
Why Trust We Love Doodles?
At We Love Doodles, we're a team of writers, veterinarians, and puppy trainers that love dogs. Our team of qualified experts researches and provides reliable information on a wide range of dog topics. Our reviews are based on customer feedback, hands-on testing, and in-depth analysis. We are fully transparent and honest to our community of dog owners and future owners.