How much Tramadol for dogs would be safe, and what would the side effects be like? Like humans, dogs can experience pain resulting from surgery, injury, inflammation, arthritis, cancer, or other pain disorders.
Unfortunately, your four-legged friend can't tell you when it's hurting. It's up to you to notice the subtle signs indicating your pet is in pain. As a dog parent, the next thing you may want is to help alleviate its pain by administering a pain reliever.
Most veterinarians recommend Tramadol for dogs with mild to severe pains. But how much Tramadol should you give your dog? This article explains the correct Tramadol dosage for dogs, the Tramadol dosage chart, side effects after incorrect dosage, and more.
Before you scroll down this guide, "How Much Tramadol For Dogs: Dosage Amount," you can check out these other dog-related questions answered by our team at We Love Doodles: How Much Robitussin For Dogs and How Much Pumpkin For Dogs?
Tramadol Dosage For Dogs
Tramadol dosage varies from dog to dog. Before administering the drug, consider your dog's weight, pain level, the cause of pain, and pre-existing conditions. If you don't know the correct dosage for your dog, don't give the drug without consulting your vet.
The typical Tramadol dosage for dogs ranges from 0.45 to 1.8 milligrams per pound of a dog's body weight. Ensure your dog takes this dosage by mouth every 8 to 12 hours. The severity of the condition dictates the rate at which a dog takes Tramadol. In the case of chronic pain, you can administer the same dosage every six hours.
If you're buying an over-the-counter drug, don't attempt to calculate the dosage if you don't know how it gets done. Tramadol for dogs requires special paperwork when determining the correct dosage. Consider getting your vet's opinion before administering this pain reliever.
Your veterinarian will ask for specific information, such as pre-existing conditions, age, cause of pain, and weight, to calculate the correct dosage. Tramadol is an opioid drug that alters how opioid receptors transmit and perceive pain. It also increases the serotonin in the brain, giving your dog a feeling of euphoria.
While Tramadol is a common human pain reliever, you can't use a similar dosage your doctor prescribed for your dog. So, using such a dosage for your dog may result in an overdose. Tramadol dosage for mild pain may differ from that for acute pain. It's, therefore, advisable to follow your vet's instructions to help manage or treat pain in your dog.
Related: Nutracalm For Dogs Review.
What to Consider When Administering an Oral Tramadol Dosage For Dogs
After getting the correct dosage from the vet, there are several things you should consider during drug administration. Your vet will provide Tramadol in 50-milligram tablets to administer to your dog. With Tramadol 50mg for dogs, you'll want to cut the tablets into smaller pieces for the correct doses.
However, avoid crushing the tablets into powder form. Tramadol tablets taste bitter, and some selective dogs may reject them. If possible, combine the tablet with a yummy treat such as peanut butter, chicken, hot dog, or sardines. Give your dog plenty of water, then observe for withdrawal symptoms such as anxiety, diarrhea, nausea, breathing problems, and tremors.
When to Administer Liquid Tramadol For Dogs
Does your dog struggle with tablets or capsules? A dog that has been under medication for a while may reject a Tramadol tablet or capsule. It's advisable to discuss with your vet the best option for your dog. If you settle for liquid Tramadol, ensure your vet helps you figure out how to measure the dosage in milliliter (ml).
Liquid Tramadol has an unpleasant taste and odor, and some discerning dogs may reject it. Try administering the liquid Tramadol with some nice-smelling and irresistible treats or drinks. Observe your dog as Tramadol takes effect. If the dog is experiencing moderate pain, the drug may take effect in about 1 to 2 hours.
However, a dog with chronic pain may take longer for the drug to take effect. But what happens if your dog accidentally skips a Tramadol dosage? Avoid administering two doses at once to recover the missed dosage. Giving your dog more than the recommended dosage results in an overdose.
Tramadol Dosage Chart For Dogs
When buying an over-the-counter drug, you can use the Tramadol dosage chart for dogs (kg). However, the table should only give you an idea of how you can administer the drug depending on your dog's weight. We insist that you consult your vet and strictly follow the dosage he provides.
The Tramadol dosage chart for dogs looks as follows:
Dog's Weight

(kg)

Dosage

(mg)

4 to 8
4.5 to 15
9 to 12
9 to 30
13 to 17
13 to 50
18 to 21
15 to 65
22 to 26
22 to 80
27 to 30
25 to 100
31 to 35
30 to 110
36 and above
35 to 140
Remember to administer the drug every eight to 12 hours. Tramadol is a short-acting drug and will stop working 12 hours after administration. However, Tramadol effects may persist for a long time in dogs with liver or kidney disease.
If your dog has a tolerance to Tramadol, inform your vet to prescribe other pain relievers. Don't suddenly stop administering Tramadol to avoid severe withdrawal symptoms. Your vet will advise you to continue giving your dog the drug in addition to the other pain relievers.
Tramadol Dosage For 20 lb Dogs
When administering Tramadol to a dog weighing 20 pounds, you can give it from 9 to 30 mg of the drug. The Tramadol dosage may vary from dog to dog depending on the severity of pain, cause, and pre-existing conditions. For example, you can administer the lower dosage limit to a dog with moderate pain, doesn't have pre-existing conditions, and the cause of pain is not chronic.
Conversely, you may administer the maximum dosage to a dog with severe pain resulting from a chronic disease. For near-accurate dosage, administer the upper limit of the dosage. Cut the 50 mg tablet into two halves and give your dog 25mg of the drug. Ensure to administer the drug every 8 to 12 hours.
The chart below helps you understand how to administer Tramadol tablets to your dog in pounds:
Dog's Weight

(pounds)

Dosage

(out of the 50mg tablet)

7 to 9
1/4 tablet
10 to 19
1/4 tablet
20 to 49
1/2 tablet
50 to 79
1 and 1/2 tablets
80 to 99
2 tablets
100 and above
2 and 1/2 tablets
If you want to get the exact dosage for your fluffy friend, visit your vet and use the recommended dosage.
Why Should You Administer the Correct Dosage For Your Dog?
Tramadol can only be safe when administered in the correct dosage. The drug will alleviate moderate and severe pain in your dog.
Here are some reasons you should use the correct dosage for your dog:
Relieve pain from arthritis: Tramadol is an effective pain reliever for long-term ailments such as arthritis. Continue using the drug in the recommended dosage even if your dog no longer shows pain. Dogs can hide their pain from you; if you stop administering it immediately, your pet may have withdrawal effects.
Relieve pain from cancer: Tramadol can be an excellent pain reliever if your dog suffers from painful cancer. However, the type of cancer your dog is suffering from will determine whether or not the drug is appropriate.
Relieve postoperative pain: If your four-legged friend has just come out of surgery, your vet may recommend Tramadol as a pain reliever. The vet will also prescribe the right dosage depending on your pet's needs.
Reduce coughing: Dogs may cough to remove foreign objects from their airways that prevent them from breathing well. When coughing, your dog may experience moderate to severe pain. Tramadol can be an effective drug for reducing coughs. Ask your vet to check your pet and recommend the correct dosage.
Other conditions that Tramadol may help in relieving pain include broken bones, nerve pain, back pain, and twisted joints.
Tramadol Toxicity in Dogs
Tramadol can't kill your dog when used in excess. However, that doesn't mean you can administer the drug in excess.
A dog that takes an overdose of Tramadol may experience side effects such as:
Seizures
Tremors
Cardiac arrest
Aggressive behavior
Dilated pupils
Inability to stay awake
Severely low heart rate
Excessive drooling
Weakness
Vomiting
Muscle spasms
Slow, shallow breath
Coma
Fainting
Diarrhea and constipation
Loss of appetite
Some side effects, such as cardiac arrest, seizures, severely low heart rate, and coma, may become life-threatening. Call your vet for emergency veterinary care if you suspect the above side effects result from an overdose. Sometimes, some of these side effects may arise with the correct dosage.
If your dog has another medical condition, it may worsen with using Tramadol. It would help to inform your vet about the dog's medical history for an alternative prescription. Is your dog taking other medications, including supplements, over-the-counter, or herbal drugs?
If used with Tramadol, they may interact poorly and result in some of the above side effects. You may try administering the drug with some tasty treats to prevent common side effects like nausea, vomiting, diarrhea, and loss of appetite.
Related: Are Spider Plants Toxic to Dogs?
Can You Give Tramadol for Humans to Dogs?
Tramadol is a common pain medication in humans. If you have a few tablets at home, you may wonder if the drug is safe for your pet. While Tramadol for humans may be safe for dogs, it may not be an ideal substitute unless under your vet's prescription.
Your correct dosage can be an overdose on your dog. While the ingredients in Tramadol for humans and Tramadol for dogs may be the same, the human drug may contain some toxic ingredients harmful to your dog. For example, xylitol is a common additive in Tramadol for humans.
Xylitol is toxic to dogs. Whether in small or large quantities, xylitol may cause liver failure, seizures, hypoglycemia (low blood sugar), or even death in your dog. If you don't want to see your dog experience the side effects of Tramadol overdose, call your vet to know the right dosage to administer.
Conclusion For "How Much Tramadol For Dogs"
Is your furry friend experiencing moderate to severe pain and wishes to help manage or cure its pain? Tramadol is an effective pain medication that will help alleviate your dog's pain in a few hours or weeks, depending on the cause of the pain.
You can use the Tramadol dosage chart to get a clue about the correct dosage depending on your dog's weight. Before administering the drug, contact your vet to get the correct dosage. And if possible, take your dog to your vet for diagnosis and proper prescription. You don't want your cherished pet to experience life-threatening side effects from Tramadol overdose.
If you find this guide, "How Much Tramadol For Dogs," helpful, you can check out these other dog-related questions answered by our team:
You can learn more about giving your dog Tramadol by watching "Discussing The Use of Tramadol in Dogs with Dr. Ian Self" down below: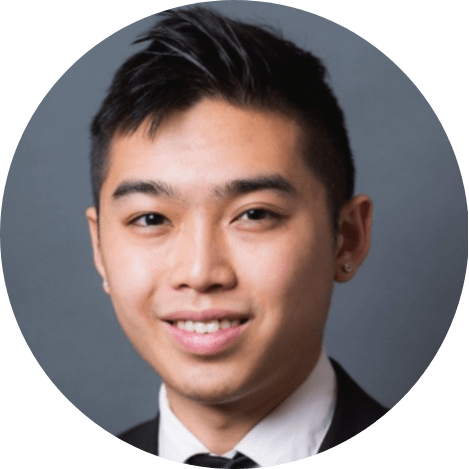 Andy is a full-time animal rescuer and owner of a toy doodle. When he's not saving dogs, Andy is one of our core writers and editors. He has been writing about dogs for over a decade. Andy joined our team because he believes that words are powerful tools that can change a dog's life for the better.
Why Trust We Love Doodles?
At We Love Doodles, we're a team of writers, veterinarians, and puppy trainers that love dogs. Our team of qualified experts researches and provides reliable information on a wide range of dog topics. Our reviews are based on customer feedback, hands-on testing, and in-depth analysis. We are fully transparent and honest to our community of dog owners and future owners.