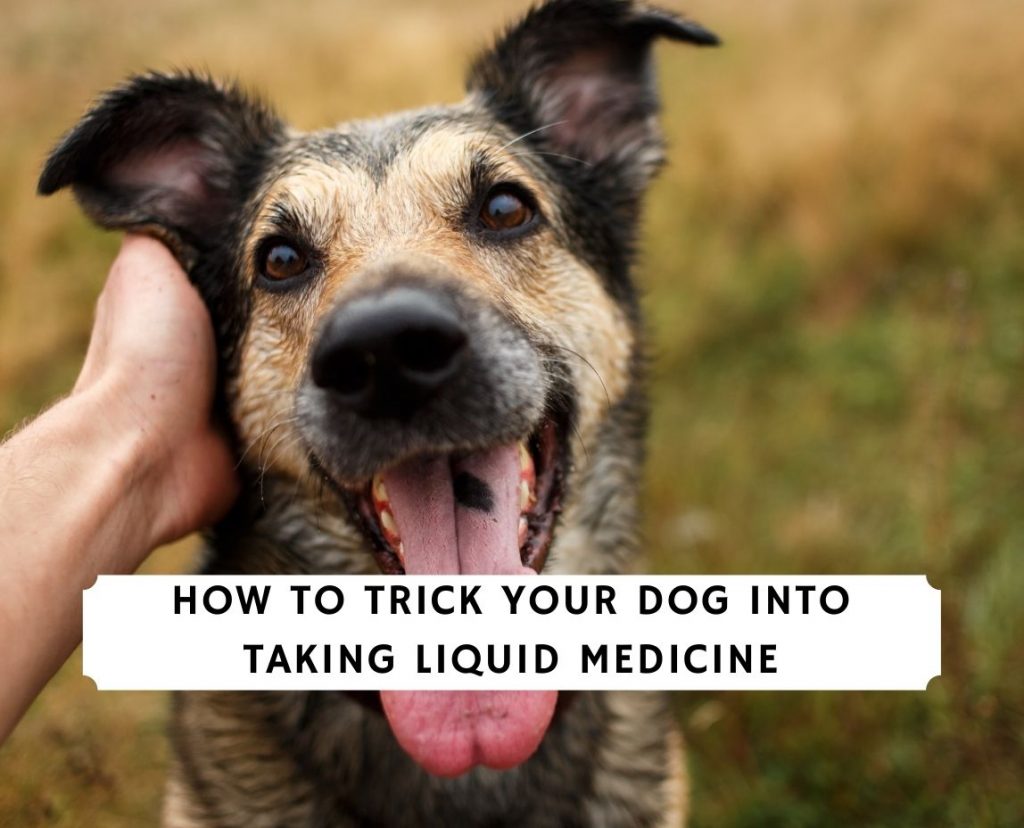 Whether you have a doodle or a purebred, there's one thing in common with all of our dogs. They don't like or enjoy taking medicine. If you're dealing with this issue, you're probably thinking of how to trick your dog into taking liquid medicine. After all, they are pretty smart about sniffing out pills or not holding still to swallow liquid medicine.
This article will look at an arsenal of tactics you can use to trick your dog into taking liquid medicine. Eventually, your dog may even come to enjoy medicine time when they're unwell.
1. Talk To Your Veterinarian for Compounded Liquid Medicine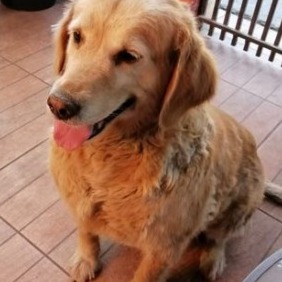 When it comes to giving your dog medicine, your vet is the friend you want in your corner. When your veterinarian prescribes your dog medication, ask them if you can get the prescription compounded into ready treats. This makes your work easier by ensuring the right dosage is prescribed for each treat. Aside from this, it also helps your dog take medicine in enjoyable treats.
2. Use a Syringe and a Dropper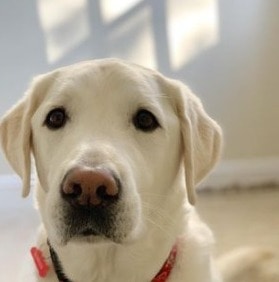 Syringes and droppers make your life easier. It's straightforward to use, and we'll show you.
Before we start, here's a quick reminder: 1 ml ~ 1 cc, 5 ccs ~ 1 teaspoon, and 15 cc ~ 1 tablespoon.
Draw into the syringe or dropper the prescribed medication
If you refrigerated the medicine, warm the medication with your hand or place your syringe into warm water.
In the meantime, bring your dog to a comfortable area where you can administer the dosage. If your dog is a bit of a rebel, have someone to help you hold your dog.
Grasp your dog's head with your non-dominant hand. Place your dominant handle on the top of the muzzle with your thumb and fingers.
Once the dog's head is in place, raise the dog's nose to point to the ceiling and squeeze your digits behind the canine teeth.
Place the syringe/dropper behind the canine teeth and administer the liquid medicine.
If your dog spits out the medicine, don't re-administer unless you feel the entire dose has been spat out.
A few things to remember; praise your dog after giving medication and ensure you perform the procedure quickly but not too quickly. Wash your hands after administering the dose, and provide you wash the syringe as well.
3. Peanut Paws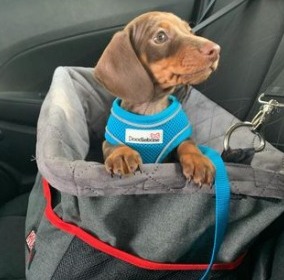 If your dog doesn't budge on the syringe, try mixing in your dog's favorite peanut butter with liquid medicine. Spread it on your dog's paws and watch your furry baby lick the medication off their paws. Many dog owners have raved about how wonderful peanut paws have worked, which might be the method for you.
Aside from peanut butter, there are tons of other foods you can sneak liquid medicine into. Let's take a look at these foods.
4. Canned Food
Canned food is the holy grail of hiding liquid medicine for dogs. Some of the most popular canned treats among dogs include; chicken casserole, tuna, duck and salmon, and salmon. These treats are the perfect hiding spots to put liquid medication. A good rule of thumb is to start or use a small amount at first.
Related: Best Canned Dog Food for Senior Dogs
5. Baguettes To The Rescue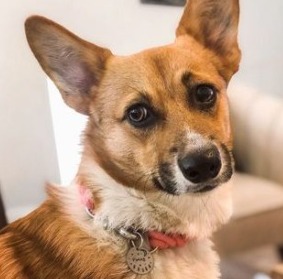 One of the most common questions dog owners ask is whether bread is suitable for their dog. From our research, bread is an excellent treat for your dog but not every bread is a sure bet. There is toxic bread in the market that your dog shouldn't take, such as raisin bread, garlic bread, bread with xylitol, and bread with nuts and seeds.
With this in mind, you can soak liquid medication into the piece of bread as a treat. It's important to make sure your dog eats the whole amount of bread, not just a little bite.
6. Pills To The Rescue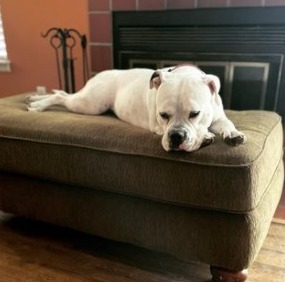 If all these methods don't work with your dog, consider switching to pills. There are tons of creative ways to give your dog pills. Here are a few techniques you can use:
Distract them: When it's medicine time, distract or have someone else distract your dogs. You can opt to use snuffle mats, play ball, destruction boxes, among others, if your dog has enough energy for it. This will give you enough time to sneak a pill into the treat.
Pill pockets: Also known as dog pill covers, pill pockets are a great way to hide a pill in a treat. There are tons of great pill pockets from Greenies, Milk Bones, Earth's Balance, among others. If you don't like the conventional ones, you can easily make yours at home. Here's a video on how to do it.
Peanut butter: You can also use peanut butter to hide pills for your furry baby. The trick here is to give it with your hands.
Chicken breast: Dogs love chicken breasts and will gobble them down. Whether the chicken breast is raw or cooked, hide a pill, and it goes down with a bite or two.
Hot dog pieces or liverwurst: Dogs love hot dogs and liverwurst for how yummy they are. Add in a pill, and you have a win-win situation for you and your dog.
Several treats in succession: To switch it up, you can give your dog several treats continuously with a couple or just one infused with a pill.
Hide it in a braunschweiger: We have heard about this method numerous times, and many dog owners swear by it. All you need to do is to place the pill in the braunschweiger.
Related: Putting a Dog To Sleep with Benadryl
7. You Need to Stay Calm
From simple cues such as tone to body language, your dog can sense your mood and emotions with high accuracy levels. If you become uneasy while giving liquid medicine, your pet will sense it and resist. This is because it feels something is amiss, and you're acting strange. We recommend you stay calm and behave as if it's nothing out of the blue. Your dog, in turn, will likely remain calm and respond better.
How To Take Care of a Sick Dog
Seeing your dog in pain can be heart-breaking. As you are administering liquid medicine to your dog, here are some extra tips you can use to make it feel safe and sound.
Maintain a constant supply of water and food
Tone down the house noise or move your dog into a quieter place where it can rest
Isolate other dogs and pets to avoid any disease transmission from one pet to another
Conclusion For How To Trick Your Dog Into Taking Liquid Medicine
When it comes to administering liquid medicine, creative tips and tricks go a long way to ensuring your dog gets the treatment it needs, no matter how stubborn it might be. We hope this article helped you get one step closer. Do you have a favorite method of giving your dog pills? Let us know below. We love reading in from you.
For more how-to guides related to "How To Trick Your Dog Into Taking Liquid Medicine," check out:
For more guides and tips, watch "Willard Vet Tutorial: Giving Your Dog Pills Made Easy" from Willard Veterinary down below:
Garrett loves animals and is a huge advocate for all Doodle dog breeds. He owns his own Goldendoodle named Kona. In addition, he volunteers at the Humane Society of Silicon Valley, where he fosters dogs and helps animals. Garrett enjoys writing about Doodles and believes that dogs can teach humans more about how to live than humans can teach a dog.
Why Trust We Love Doodles?
At We Love Doodles, we're a team of writers, veterinarians, and puppy trainers that love dogs. Our team of qualified experts researches and provides reliable information on a wide range of dog topics. Our reviews are based on customer feedback, hands-on testing, and in-depth analysis. We are fully transparent and honest to our community of dog owners and future owners.