People often wonder how fast can a Chihuahua run. Fortunately, this guide has everything you need to know about the speed of a Chihuahua. The Chihuahua is usually known for its high energy and peppy personality. Despite their small size, they are a force the be reckoned with as they have a bold temperament and can be pretty stubborn in everything from training to meal times to daily walks. Yet when it comes to assessing the activity level of a Chihuahua, it's important to remember that they are the smallest breed of dog. While they may think they can run for miles, they may tire out well before that.
Whether you have a Chihuahua and are wondering about their activity habits or are considering getting a Chihuahua and want to know if they can keep up with you, it's helpful to see what you can expect in staying active with a Chihuahua. When it comes to their running speed, their size is something that certainly comes into play. They may come with all the energy in the world, but their size still is an essential factor in understanding just how fast these dogs can run. To help you know what to expect in activity level with your Chihuahua, here we share some critical things to know about Chihuahuas, their size, and what that means for just how fast they can run.
Before scrolling down this article "How Fast Can a Chihuahua Run" you might be interested in other questions: Are Chihuahuas Mean Dogs and Are Chihuahuas Actually Dogs?
How Big Are Chihuahuas?
Chihuahuas considered being the smallest breed of dog. They are small in both height and weight, but they are certainly not small in personality. Chihuahuas seem to compensate for their tiny size with a bold and big personality that makes them an entertaining and fun breed to have around. Chihuahuas reach a height that reaches only between six to ten inches tall. Their weight is also low, with a range between just four to six pounds.
While Chihuahuas may be larger or smaller than that range, that range is considered to describe the typical Chihuahua. Female Chihuahuas may also be more miniature compared to males. In terms of appearance, the Chihuahua has short, stubby legs that are slender and thin. They may be heavily or thinly covering their legs. Their body frame is also slim and tiny, with a small, apple-shaped head, pointed ears, and a curly tail. When determining just how fast a Chihuahua can run, knowing its size and the limitations it comes with is essential to keep in mind.
More Chihuahua Question: Why Does My Chihuahua Have Floppy Ears?
How Fast Can a Chihuahua Run?
A Chihuahua may want to convince themselves that they can run and keep up with the fastest breeds out there. Yet, there is one thing holding them back. Their short, stubby legs. While they may want to run fast, their legs can't take them at the speed of other breeds with long legs. Typically, the fastest speed that a Chihuahua can run is about 10 to 15 miles per hour. This would be considered their all-out sprint, pushing themselves to be the fastest possible.
This is not the speed that they should run for an extended amount of time for whatever reason. Some factors may also help determine how fast they can run, even more so. Things like the Chihuahua's age can dictate their speed, as younger adult dogs tend to be much quicker than older adult dogs. Despite their high energy, puppy Chihuahuas may still lack speed, particularly with their even shorter leg length. Remember not to scold your dog for not being able to run as fast as you may want them to run at.
Chances are doing their very best that they can and will run until they become sick to please you and be with you. Enjoy your time together but also recognize their limitations. It's also interesting to note that because of their lightweight, the act of running does not put as much of a strain on their joints as what may be the case for other breeds. While you may not be able to take your dog on your long runs, you can enjoy staying active with them for years to come.
More Chihuahua Question: What is a Chihuahua Husky Mix?
How Fast Can Other Dogs Run?
The Chihuahua isn't alone in its slow running speed. Other breeds with short, stubby legs may also experience a slower running speed than what they may desire. Breeds like Pugs or Bulldogs have much more weight and have just as stubby and short feet as Chihuahuas. In a race of these types of breeds, who knows who would come out the winner. Yet other breeds that have much longer legs and slender bodies can have quite fast running speeds.
For example, the fastest dog is considered to be the Greyhound. These dogs have very long legs, a thin face, a thin body, and a lot of energy. They can even run up to somewhere around 45 miles per hour when they want to and are trained to run that fast. Other breeds known for having a fast running speed include dogs such as the Dalmatian, Doberman Pinscher, and the Great Dane.
Each of these dogs has a similar body structure of long legs and a thinner body to help carry them faster. These dogs also tend to be in the sporting and herding breed categories, focusing on activity and productivity. If you're looking for a dog that will make a great running partner for your upwards of eight-mile regular runs, perhaps a dog with longer legs and greater activity capacity may be better suited for your lifestyle and preferences.
More Chihuahua Question: How Many Puppies Can a Chihuahua Have?
How Active Are Chihuahuas?
While long runs may work better for the Greyhound than the Chihuahua, that does not mean that your Chihuahua should get a break from activity. In fact, with their high levels of energy, it's essential to keep your Chihuahua entertained and staying active. Typically, a Chihuahua may most enjoy at least one walk a day, about a half-hour in duration. If you venture out for more activity, be sure you allow some time for rest or carry them for a while before making them walk alongside you again.
One concern to keep in mind is that Chihuahuas may not know when to stop. And even if they know they should stop running, that does not mean that they always will. Their defiant and bold personality may make them keep going even when it is not healthy or safe for them to do so. Therefore, it's essential to monitor your dog's health, especially as you begin staying active and engaging them in different exercises. Notice any signs of exhaustion and stop your dog, get them to rest, and rehydrate before continuing with the activity.
More Chihuahua Question: Why is My Chihuahua Howling?
Conclusion For "How Fast Can a Chihuahua Run"
While your Chihuahua may love staying active, it's essential to know their limitations. As the smallest breed, the Chihuahua may face some restrictions on how fast they can run, such as their leg length. They work hard and try hard to keep up. Sometimes, it just may not be enough for their stubby little legs. Stay active but recognize when they've had enough. With being intentional about their health and well-being, you and your Chihuahua can enjoy time together, no matter the speed.
For more articles with mentions of the Chihuahua dog breed, check out:
Watch "Nacho is the Fastest Chihuahua in the World" to see this adorable dog run from Nacho Cam down below: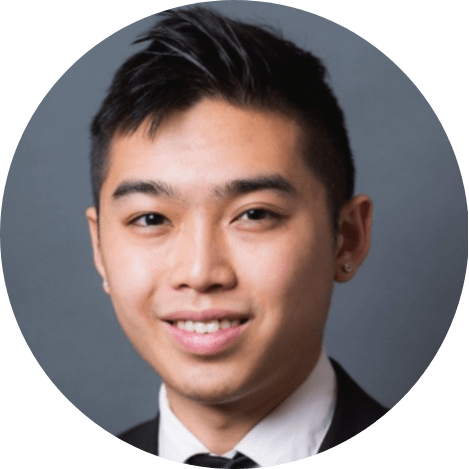 Andy is a full-time animal rescuer and owner of a toy doodle. When he's not saving dogs, Andy is one of our core writers and editors. He has been writing about dogs for over a decade. Andy joined our team because he believes that words are powerful tools that can change a dog's life for the better.
Why Trust We Love Doodles?
At We Love Doodles, we're a team of writers, veterinarians, and puppy trainers that love dogs. Our team of qualified experts researches and provides reliable information on a wide range of dog topics. Our reviews are based on customer feedback, hands-on testing, and in-depth analysis. We are fully transparent and honest to our community of dog owners and future owners.