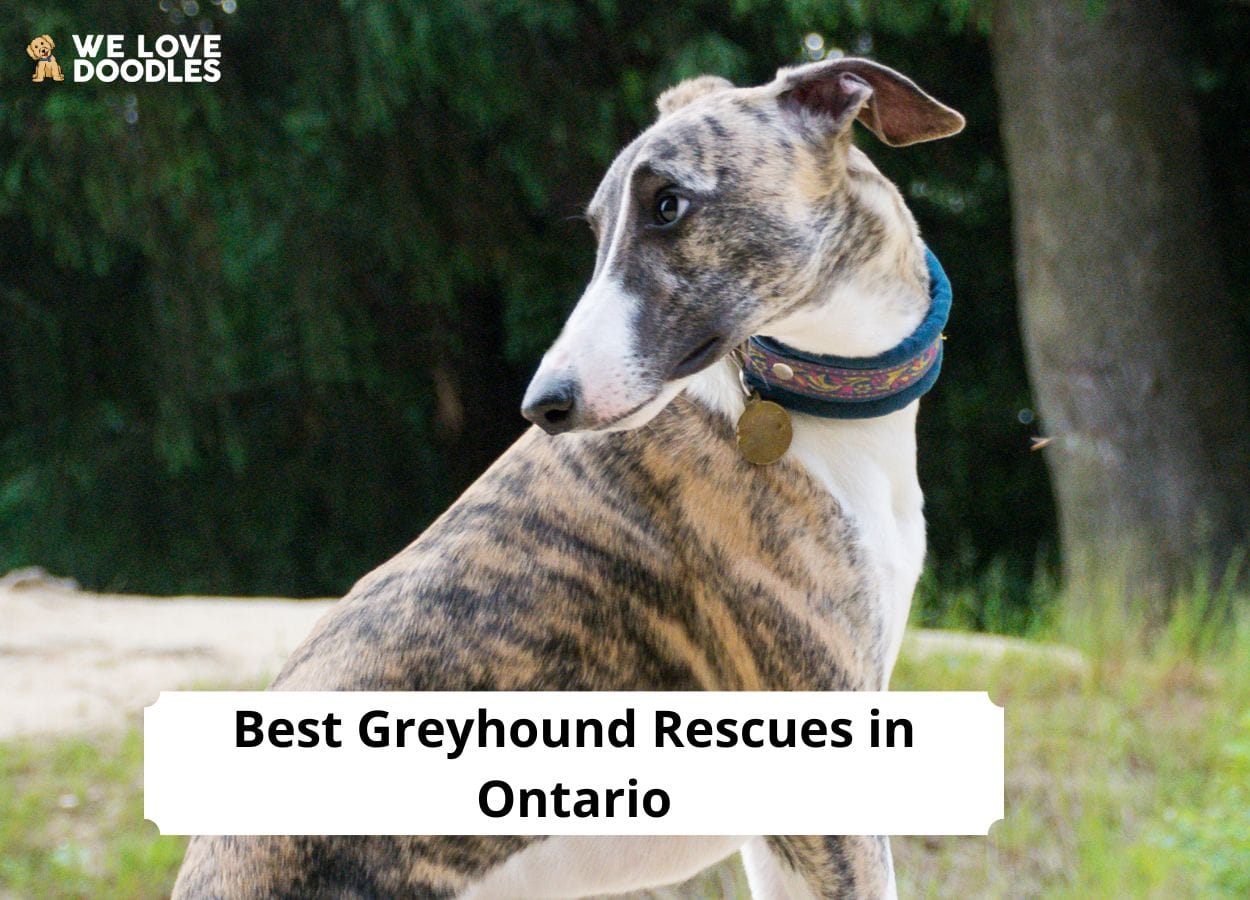 Here's what you should know if you're searching for Greyhound rescues in Ontario. Tall, regal, and gentle greyhounds make excellent companion dogs and family pets. And despite their impeccable reputations as the Usain Bolts of the canine world, they surprisingly don't require much exercise.
They are sprinters, not marathoners, and pet greyhounds are content to have modest amounts of exercise and will be content with a 30 to 60-minute walk a day. However, despite their gentle, loving personalities, these graceful creatures unfortunately still manage to find their way into shelters and rescue groups.
Before you scroll further down this list of Greyhound rescues in Ontario, you can check out these other dog-related recommendations from our team at We Love Doodles: Best Boxer Rescues in Ontario and Best Poodle Rescues in Ontario.
Find a Greyhound Rescue Near Me in Ontario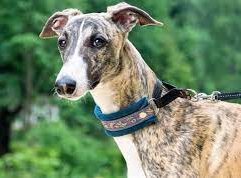 If you want to adopt one of these special puppies in Ontario, you've come to the right place! Here are all of the places in and around Ontario where you might be able to find your new Greyhound buddy.
Greyhound Product Recommendations: Best Flea and Tick Collars For Dogs and Best Go Pro Dog Harnesses.
1. Greyhound Pets of America – Canada
Greyhound Pets of America – Canada is an all-volunteer organization based in Windsor County that provides adoptable Greyhounds in Southwestern Ontario and occasionally to the rest of Ontario and even to the United States.
They are constantly looking for people who can provide temporary foster can to their Greyhounds until they can find the dogs' permanent homes.
The organization is committed to educating the public on the benefits of having a Greyhound as a pet. Its aims include assisting retired Greyhounds in finding responsible, loving homes so they can transition smoothly from racing to home life.
Every year, the organization hosts a variety of activities that allow you to connect with Greyhounds, making it an ideal chance for would-be new dog owners who want to get familiar with the breed before deciding to adopt or foster them.
Greyhound Pets of America – Canada Details
2. Needle-Nose Greyhound Adoption
Located in Milton, Needle-Nose Greyhound Adoption is a non-profit volunteer-based adoption and service organization for retired racing Greyhounds. They have supported Greyhound owners and found retired dogs loving permanent homes all around southern Ontario since 1997.
All dogs brought to the organization from the racetracks are placed in foster care for one to three weeks to give them time to become used to living in a family setting before being put up for adoption. Before you can foster or adopt a Greyhound from their group, you must pay a nominal fee and become a member of their community.
 Needle-Nose Greyhound Adoption Details
3. GLOHW – Greyhound Lovers of Hamilton-Wentworth
Greyhound Lovers of Hamilton-Wentworth has rehomed over 600 greyhounds in the last 20 years. They are a non-profit group that collaborates with many Greyhound adoption groups in the United States to provide suitable homes for retired racing Greyhounds in Ontario.
They help these dogs find their forever homes through adoption and rehoming, and they educate the public on the needs of ex-racing Greyhounds that need to be considered when having them as your pet. Before giving their canines to new prospective owners, they adhere to a certain protocol and rehoming program.
For around two weeks, all dogs coming from United States racetracks are housed in foster care to help them learn the basics of living with a family. In addition, foster parents will have a better understanding of the dog and its requirements, enabling them to find a suitable adopter.
On your behalf, they choose the Greyhound most suited for your house and your family. They determine this based on the information you provide when applying for adoption, and they also visit your house to fully understand your living situation.
GLOHW – Greyhound Lovers of Hamilton-Wentworth Details
4. After The Track Greyhound Adoption
After the Track Greyhound Adoption is recognized as one of the responsible adoption partners by the National Greyhound Association, Canada. All of the former racing Greyhounds arriving from the United States to their organization are given foster care and placed in permanent homes.
They put them in homes in the greater Toronto area and beyond. They are managed by a team of devoted volunteers who plan activities and fund-raisers to help the group work with their advocacies, their research on the wellbeing of Greyhounds, and their adoption programs.
After The Track Greyhound Adoption Details
5. Gillian's Greyhound Adoption – GGA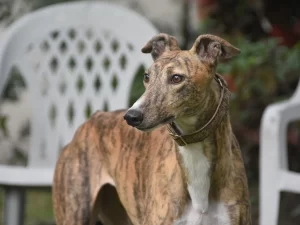 A pro-racing adoption organization in Orillia, Gillian's Greyhound Adoption is a National Greyhound Association partner association. They specialize in behavioral referrals and private adoptions.
Most of their Greyhounds were born, raised, trained, and raced in kennels run by their friends, and when they are retired, they only place their dogs with adopters who are not against the Greyhound racing industry.
The organization looks at the dog's personality, temperament, likes, and dislikes to match it with a suitable adopter.
The group is selective about who is allowed to adopt its Greyhounds, and before being eligible for adoption, the adopter must meet some requirements:
Must be responsible, mature adults (and when applicable, children must be over 8 years of age).
Prior dog or Greyhound experience is beneficial.
Having prior experience training dogs or Greyhounds is advantageous.
Excellent communication skills and the capacity to adhere to GGA's going-home protocol for Greyhounds.
Willing to cooperate with GGA if aftercare is necessary.
There must be no cats in the house.
Preferably a home without canines of mixed breeds. If other dogs are living there, they must be large and well-balanced, not small or medium-sized.
Pro-Greyhound racing, including knowledge of and support for the US NGA racing circuit.
Must be residing in the Canadian province of Ontario.
Gillian's Greyhound Adoption Details
6. Ottawa Dog Rescue
Although not a Greyhound-specific rescue group, Ottawa Dog Rescue has a network with access to all kinds of dogs, including Greyhounds. Founded in 2013, the group is entirely volunteer-based and comprises experienced rescuers and committed dog lovers.
They rescue dogs, regardless of breed type, in the Ottawa region who are in abusive or neglected situations or are at risk of getting euthanized at area shelters.
They also care for dogs whose owners can't take care of them anymore through an owner-surrender program. They provide care for these rescued dogs through a network of foster families until they find them a permanent family.
Their adoption process includes veterinary and personal reference checks, home visits, and adoption contracts. The organization also educates and promotes canine health, the need for spaying and neutering, and the importance of how to help prevent animal cruelty.
Ottawa Dog Rescue Details
7. Dog Tales Rescue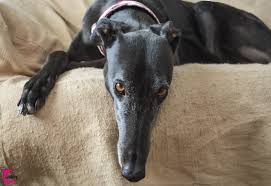 An animal-loving couple based in King City, Ontario, runs Dog Tales Rescue. It is both a dog rescue and a horse sanctuary situated on 50 acres of lush pastures. They take in dogs from throughout Canada and beyond that have been abused, neglected, or abandoned.
Until the dogs find a permanent home and family to spend their golden years with, they not only take care of the medical needs of these dogs but also provide rehabilitation through training and therapy. The beautiful location where they are located has plenty of walking trails, therapy pools, and a grooming spa.
In addition to immediate adoption, they also offer a "foster to adopt" program for those who want to adopt but want to ensure it's the perfect fit first. Dogs Tales will pay for the dog's medical care throughout the foster term, which can last up to two months.
The foster parents have to cover the food costs. For anyone who wants to engage with some of the rescue canines, Dog Tales is accessible to the general public. However, this is only available on open house days, which they publicize on their website.
Dog Tales Rescue Details
8. Niagara Dog Rescue
Niagara Dog Rescue is a non-profit, volunteer-based charity founded in 2015 with the primary focus on saving dogs at immediate risk of being euthanized at high-kill shelters.
They are a foster-based rescue; they not only save the dogs and provide necessary medical care but also rehab for those who need to heal and recover from their difficult past.
The organization is always open for volunteers who want to join their large foster family network to care for the growing number of dogs that reach their rescue daily. They have homed about an incredible 6,300 dogs in need within Canada and from overseas.
Niagara Dog Rescue Details
Conclusion For The "Best Greyhound Rescues in Ontario"
Our team at We Love Doodles compiled this list of the best Greyhound rescues in Ontario for you to check out. We hope this list will help you find your future Greyhound companion in Ontario.
For more guides similar to this list of Greyhound rescues in Ontario, you can check out these other dog-related recommendations from our team:
Before you adopt a Greyhound companion from a rescue shelter in Ontario, you can learn more about this dog breed by watching "Everything You Need to Know About the Italian Greyhound" down below: