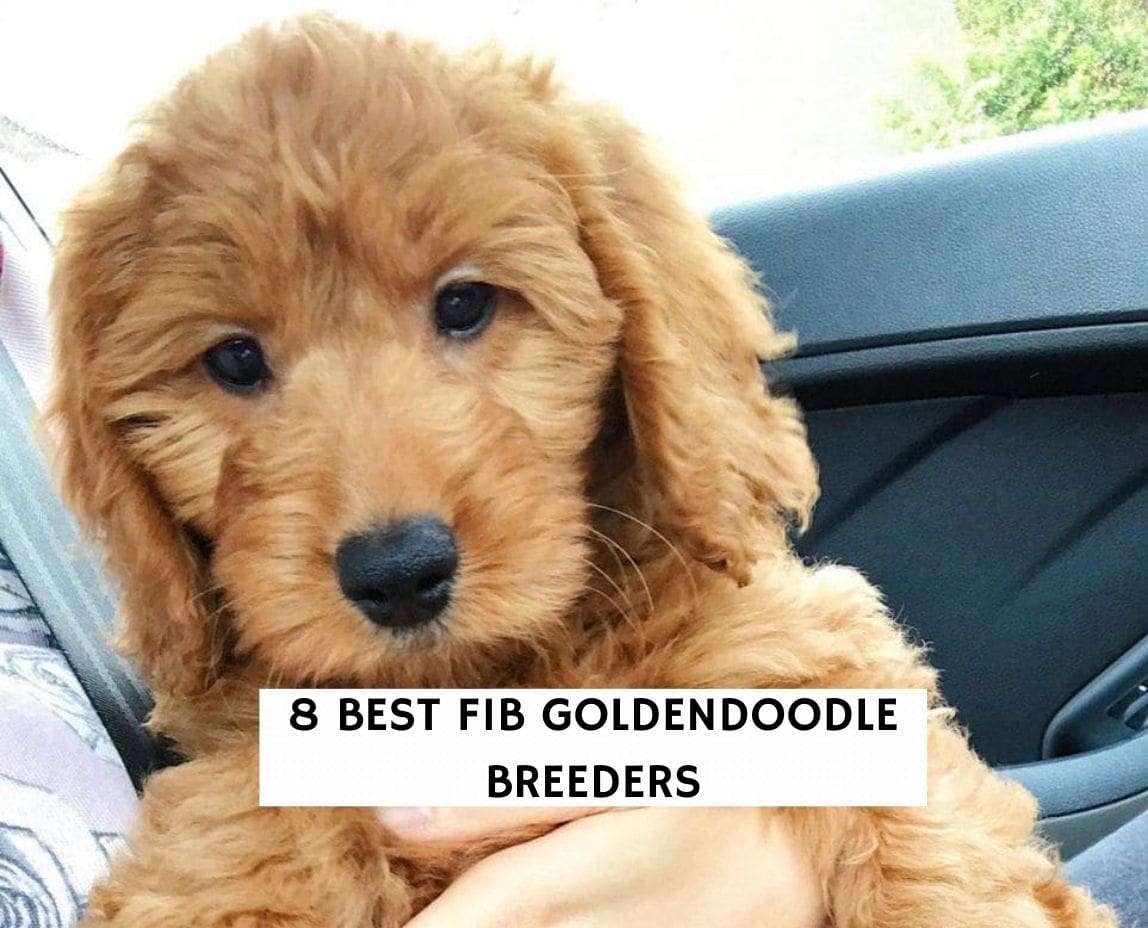 Here's what you need to know if you're searching for F1b Goldendoodle breeders in the United States. Believe it or not, with more than 10,000 puppy mills in the United States and the number growing every day, Goldendoodle enthusiasts risk getting the wrong choice of F1b Goldendoodle puppies for sale whenever they decide to purchase from a random breeder.
But don't worry. You only need to spot the best, trusted, and accredited F1b Goldendoodle breeders close to you, buy a well-cared puppy, and take them to their forever home. As a crossbreed between miniature poodle dogs and golden retriever breeds, F1b Goldendoodles are your ideal choice if you desire to own a loving, playful, and outgoing companion—with healthy, curly fur with lovely colors you can't get enough of.
Before scrolling down this list of F1b Goldendoodle breeders in the United States, you can check out these other recommendations from our team at We Love Doodles: Best Red Goldendoodle Breeders in the United States and Best Micro Goldendoodle Breeders in the United States.
F1b Goldendoodle Puppies For Sale in the United States
Ready to own an F1b Goldendoodle? This highly comprehensive guide focuses on the best F1b Goldendoodle breeders to help you buy not just a "designer dog" but a premium dog breed that gives you satisfaction.
Goldendoodle Product Recommendations: Best Combs For a Goldendoodle and Best Dog Beds For a Goldendoodle.
1. ABCs Puppy Zs F1B Goldendoodles
If you're looking for a miniature F1B Goldendoodle puppy, we highly recommend that you check out ABCs Puppy Zs. They have been breeding F1B Mini, F1 Mini, Toy, Teacup, and Micro Goldendoodles for over 15 years. We choose them first on our list because they also conduct OFA genetic testing, offer a 5-year health warranty, and socialize their puppies from an early age.
Prior to breeding, each of the parent dogs undergoes genetic testing through the OFA, which prevents genetic diseases from being passed down to the offspring. Additionally, each puppy goes through basic training such as potty training, crate training, and leash walking. Each of their F1B Goldendoodles is also socialized using the Early Neurological Stimulation (ENS) and Puppy Culture programs. You can rest assured that your Goldendoodle puppy will be ready to go home with you when you pick them up at 8 weeks old.
All their F1B mini Goldendoodle puppies will come with up-to-date vaccinations and a health certification from the veterinarian. This breeder is based out of Dallas, Texas, but they regularly hand deliver their puppies throughout the United States at an extremely affordable cost. We highly recommend you check them out or schedule a call for more details.
ABCs Puppy Zs Details
2. PuppySpot's F1b Goldendoodles
PuppySpot is the best online platform for future F1b Goldendoodle puppy parents to find the right companion. They have the strictest screening process in the country, with over 100 criteria that less than 10% of breeders meet, so you're guaranteed the best.
They even have partnerships with the American Kennel Club and the American Humane Society to ensure that there are no puppy mills, backyard breeders, or scammers listed on their site. So far, PuppySpot has sold over 200,000 puppies and has received 10,000 verified five-star reviews from their happy customers.
They also provide all new owners with a 10-year health warranty for their gorgeous puppy and a nose-to-tail health check before sending them home to you. Their website is extremely easy to use, with no waiting lists and helpful information about raising your new puppy.
PuppySpot only lists puppies for sale (including F1b Goldendoodles) that have already been born. Hence, you know exactly what you're getting when you purchase, and their business scores an A+ with Better Business Bureau. They even deliver all of the United States via their private airline – getting an F1b Goldendoodle puppy has never been easy.
PuppySpot Details
3. Deans Creek Doodles (New York)
The New York-based breeder, Deans Creek Doodles, takes no chances on how they train and raise their puppies. The fact that it's situated within a dead-end street means the puppies have a perfect environment to learn and grow. Thanks to the lead owner and close family members, the dogs get maximum attention.
The F1b Goldendoodles here live in a typical home, so you won't have any problem helping them learn to cope with their new space upon purchase. The puppies have been coat tested to assure buyers about their shedding possibilities.
Aside from that, you'll be happy to own an all-rounded puppy from this breeder since puppies here get stimulation and proper exposure to sounds and novel items early. Through a licensed trainer, puppies also learn some basic commands for sitting down, taking food nicely, not jumping up, etc. Ready to engage Deans Creek Doodles? Keep refreshing their website to know when they resume applications.
Deans Creek Doodles Details
4. Dacus Doodles (Texas)
Are you in Texas and interested in F1b Goldendoodles? Dacus Doodles will help you choose the right doodle puppy for you. Most puppies you'll find here are of standard size 50 lbs, a perfect size for a golden doodle. The puppies are family-raised and highly socialized, and that's what you need for daily companionship.
Most residents recognize Dacus Doodles as a breeder in love with breeding non-shedding, highly intelligent, and quick to train Goldendoodles. Interestingly enough, these puppies share space with humans. This tells you that they know how to conduct themselves and bond with you quickly within the first few days.
Despite all the dogs complying with health tests to ensure a genetically clear breed, they're also exposed to various sights and noises for healthy adherence. No matter where you intend to keep your puppies, they'll be happy to comply. Visit Dacus Doodles, a GANA member since 2020, and see what they've got for you.
Dacus Doodles Details
5. Vandenbark Doodles (Colorado)
Vandenbark Doodles breed and raise Bernedoodles and Goldendoodles exclusively, so it's common knowledge that they have a fair amount of knowledge within the field. The breeder is an all-around breeder who mainly focuses on temperament and health.
If you're a strict pet parent who doesn't compromise on your new furry friend's health, this breeder should be on top of your priority list. Their dogs pass their health tests with flying colors, including the cardiac, joints, eyes, and DNA panel tests.
Here, the puppies live in a real home, which is advantageous because they will bond with the new environment right away. Coupled with the provided breeder programs and existing puppy culture, you will be happy with your new companion. Vandenbark Doodles offers its customers a two-year genetic guarantee and a lifetime of breeder support.
Being legally permitted to operate in Colorado, you can feel confident inquiring about all application details. They have many happy puppies waiting to meet and interact with you, so browse their comprehensive website to see what they offer.
Vandenbark Doodles Details
6. Amber Moon Goldendoodles (Alabama)
Amber Moon Goldendoodles sit on a 10-acre farm in Southern Alabama and breed petite Goldendoodles and miniature Goldendoodles. With their small breeding program, the military, family-owned breeder has what it takes to capture your attention.
However, don't expect more than just a few litters from them annually. The fact that they produce a few F1b Goldendoodles each year means every puppy gets the attention it deserves and ensures it's adequately socialized when the puppy reaches you.
Amber Moon Goldendoodles is a cut above the rest of the dogs and already knows how to obey basic commands, plus a bond with children and adults. Want a breeder that assures puppies with perfect adaptation to the environment while showing impressive temperament? Then Amber Moon is your breeder. Be sure to explore the breeders' websites and give them a call.
Amber Moon Goldendoodles Details
7. Family Labradoodles and Goldendoodles (Virginia)
The Virginia-based Family Labradoodle and Goldendoodles breeder has a wide range of puppies you'll love. Their mission is simple: to breed intelligent and gentle multi-generational, F1b Goldendoodle puppies your family will love. The breeder is family-oriented and brings up loving, non-shedding, playful, and friendly puppies.
Your preferred puppy comes home ready to bond with you with these virtues. The breeder has invested a lot of time training and accompanying their dogs; they live with them as a family. Having served many families, the breeder enjoys multiple referrals and repeat business.
A look at their website will clearly show evidence of this. They also have a section for available puppies you can closely monitor and another section on how you can live with your new puppy. If you are an outgoing person who loves Goldendoodle puppies that can play, run, and have enough fun with you, this is the place to check out.
Family Labradoodles and Goldendoodles Details
8. Fountain Falls Goldendoodles (South Carolina)
You've probably heard about the famous Fountain Falls in Upstate, South Carolina. Fountain Falls Goldendoodles raises its breeds in this conducive environment. From the fresh air to the 2,000 square foot yard, the puppies have a lot of space to play around, interact with humans and hone their daily skills.
The approach to raising F1b Goldendoodle puppies here is fantastic. When they are two months old, the puppies are shifted to a permanent guardian home for continued growth, monitoring, and adjustments. That ensures they're well-mannered and safe to keep at home even when you have little ones.
As they grow, highly trained and experienced veterinarians conduct rigorous health tests to ensure all puppies are in good health. This breeder is worth paying a visit, whether you're in South Carolina, North Carolina, or surrounding areas, and you want a Goldendoodle to love and live with. Check their website to see pictures of these happy puppies and how you can become the proud owner of one today.
Fountain Falls Goldendoodles Details
9. Lake Road Doodles (North Carolina)
Lake Road Doodles, owned by Sarah and Jones, is a fast-growing breeder in North Carolina. The breeder's primary focus is raising lovable and healthy puppies that compliment you. Whether you need an F1b Goldendoodle puppy for therapy or a family pet, you get the best puppies that know how to relate well with humans.
The breeders understand the importance of pet parents having a Goldendoodle puppy companion that they love. There are so many puppies here, giving you a variety to choose from. Even with an early booking, you'll have to wait for seven weeks before taking the pet home. If you can't make it to the breeder location, they'll arrange for you to get your puppy safe and sound.
You should, however, carry out necessary medical tests within 72 hours after receiving your puppy to be eligible for a two-year warranty. All puppies have passed rigorous health tests and are ready for you. However, the breeder prioritizes the neuter or spay contract. That means you are not allowed to use the puppies for breeding purposes. Make a stop at this breeder and pick up your puppy today.
Lake Road Doodles Details
10. Blue Ridge Doodles (Tennessee)
Last on the list of the best F1b Goldendoodle breeders in the United States is "Blue Ridge Doodles." Blue Ridge Doodles have been in the breeding business for 10+ years and offer some of the best breeding services. The founders, Walter & Ann Wagner, together with their extended breeding family, believe that puppies deserve attention and a loving environment, and that's exactly what Blue Ridge Doodles breeder does.
Despite the several homes, each dog gets accorded the best care and knows how to live with humans. Do you want F1b Goldendoodles that are social, loving, calm, and playful to complete your life? Then you're definitely in the right place. If you've visited many breeders before, you'll be surprised to note that this breeder is pretty different but positive. For instance, there's microchipping and no hidden fees. For more information, visit Blue Ridge Doodles website.
Blue Ridge Doodles Details
Conclusion For The "Best F1b Goldendoodle Breeders in the United States"
Every potential puppy buyer now wants an F1b Goldendoodle. Why? In addition to their small, adorable sizes, these puppies are happy, playful, and affordable to purchase. They're also taken good care of when being bred. With their vibrant energy and spunky personality, F1b Goldendoodles can perfectly fit a wide range of lifestyles.
Ready to get yourself a Goldendoodle? Go ahead and call one of these high-quality breeders today. We've shared some of the best F1b Goldendoodle breeders you can get in touch with. The rest is up to you. Good luck and happy doodle-ing.
For more guides similar to this list of F1b Goldendoodle breeders in the United States, you can check out:
Before bringing home an F1b Goldendoodle from a breeder in the United States, you can learn more about this dog breed by watching "Best Goldendoodle Generations! F1 🐶 F1B 🐶 F1BB 🐶 F2 🐶 F2B 🐶 F3" down below: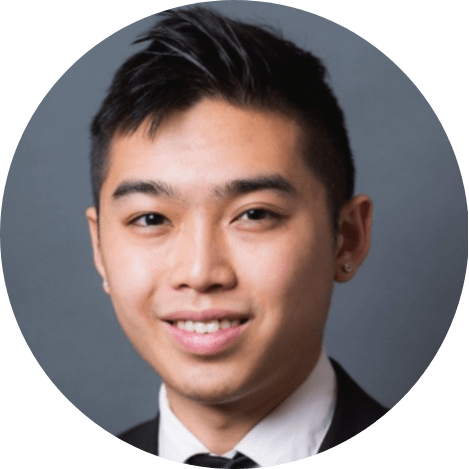 Andy is a full-time animal rescuer and owner of a toy doodle. When he's not saving dogs, Andy is one of our core writers and editors. He has been writing about dogs for over a decade. Andy joined our team because he believes that words are powerful tools that can change a dog's life for the better.
Why Trust We Love Doodles?
At We Love Doodles, we're a team of writers, veterinarians, and puppy trainers that love dogs. Our team of qualified experts researches and provides reliable information on a wide range of dog topics. Our reviews are based on customer feedback, hands-on testing, and in-depth analysis. We are fully transparent and honest to our community of dog owners and future owners.