Are you searching for dog rescues in Ohio? If you are, that's great. Dog lovers all over the world, thank you. Or maybe you find yourself with some extra time on your hands and would like to spend some time caring for some dogs that are probably craving attention. These shelters could certainly use your help. Think about all the doggy cuddles you'll be getting in return.
Before scrolling down this list of dog rescues in Ohio, you can check out these other recommendations from our team at We Love Doodles: Best Doberman Rescues in Ohio and Best Havanese Rescue Shelters in Ohio.
Find a Dog Rescue Near Me in Ohio
Either way, if you are looking for a dog rescue group or shelter in Ohio, we're here to help. Here is a list of our favorites that would love to hear from you.
Dog Product Recommendations: Best Dehydrated Dog Food and Best Hypoallergenic Dog Foods.
1. Dogs Unlimited Rescue
Gina Lutes-Finley, the Founder and Executive Director of this organization, has spent years doing rescue work for others. In 2010, she decided to start her rescue, and Dogs Unlimited Rescue earned its 501(c)3 status. This organization is focused on saving animals from the uncertainty of fate and finding a forever home for them.
They do not have a shelter, so foster homes are a crucial contributor to the success of the organization's operations. But they are also very selective in choosing fosters for the dogs they will save, and they will do a home visit before deciding to put the dog in the foster home.
In addition, Dogs Unlimited Rescue covers all costs of food, dog beds, bowls, medications, and vet visits. The fosterers do not cover any costs, only provide the necessary attention and care for their rescue dogs. Dogs Unlimited Rescue has saved more than 800 dogs in 7 years.
They provide care as needed, even in extreme cases. If necessary, they will put their dogs in the Puppy Kindergarten, Household Obedience 1 & Household Obedience 2 classes. Professionals handle behavioral issues before adoption. Most of their dogs receive CGC (Canine Good Citizen) & TDI (Therapy Dog International) certifications.
Dogs Unlimited Rescue Details
2. Secondhand Mutts
The organization accepts dogs of all shapes, ages, temperaments, energy levels, breeds, and sizes. As they provide a cage-free environment, you'll only get socialized canines. Every dog is allowed extensive socialization opportunities at The Mutt Hutt, where the organization is hosted.
The Mutt Hutt provides a safe, fun, and engaging social environment for dogs of all sizes with a natural outdoor space where dogs can play freely outside, receiving loads of love and attention from dedicated volunteers. An evaluation is carried out before admitting the dogs to their program.
The main focus is on shy dogs because potential adopters and rescues often overlook them. Their rescue dogs also receive all necessary checks such as temperament, veterinary health, and heartworm tests. They are also fully vaccinated and receive the necessary preventive care and a grooming sesh before they go to their forever homes.
Secondhand Mutts Details
3. Save The Animals Foundation (STAF)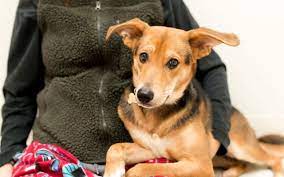 This non-profit organization is supported entirely by donations and fund-raising. They have no paid employees, and everyone involved in running the organization is volunteer. The shelter receives no government funding and does not pay any employees, and all funds raised are used for caring for their animals.
The no-kill shelter is currently home to over 300 dogs and cats, most of whom have been abused and neglected. In two rotating shifts daily, the volunteers work all year round to ensure cats and dogs get the care and attention they deserve. STAF provides the best treatment for their animals and a high-quality diet, regular visits from the vet, and maintenance of the living areas twice a day.
All animals will undergo a thorough exam and get the necessary vaccines before entering the shelter. They are also spayed or neutered to promote responsible pet ownership. STAF ensures a high quality of life in the shelter by providing off-site obedience training, a volunteer and dog mentor program, and home-like quiet rooms for one-on-one time to give the animals individual attention.
Save the Animals Foundation Details
4. The Sanctuary for Senior Dogs
This non-profit organization is dedicated to adopting and rescuing abandoned senior dogs. All of their dogs live in Sanctuary-approved foster homes until they find a permanent home. However, senior dogs who are too sick or emotionally fragile live out the rest of their lives in the sanctuary hospice foster home.
While all senior dogs are spayed or neutered before placement, if the senior dog is too sick, it will stay in the foster home forever and will not be adopted out. Dogs too ill to be desexed can forego the surgery, but the surgery will be done on able-bodied dogs, regardless of age. Before the spay or neuter is done, the vet will do a blood test to check the dog's overall health and do x-rays.
The Sanctuary for Senior Dogs is a program at the sanctuary that brings together senior people and senior dogs. Another program is Companions, in which senior dogs work as therapy dogs in the community to provide comfort and happiness. That way, the senior dogs bring happiness and joy to those with loads of love to give. Talk about a win-win.
The Sanctuary for Senior Dogs Details
5. Doberman Underground Rescue
A 501(c)(3) organization dedicated to saving Dobermans and other dog breeds from neglect and abuse. Their rescue areas range from Ohio, Kentucky, Michigan, Indiana, West Virginia, and Pennsylvania. DU opens up adoption opportunities for dogs with special needs in compliance with the Doberman Pinscher Club of America's Code of Ethics.
Organizations often accept dogs with various health conditions, offering adoption opportunities through The Phoenix Fund program for those willing to provide homes for dogs with special needs. At the same time, Doberman Underground Rescue will bear part of the financial burden. The dogs available in this program are not always seniors but can also include young dogs with chronic health conditions, during which Doberman Underground Rescue will provide medical care.
The Seniors Owning Seniors (SOS) program matches senior adopters aged 70 years and over with senior dogs aged seven years and older. This program is designed for seniors who have experience with Dobermans but can no longer bear the financial burden. This awesome program covers all costs of medications, annual vet visits, heartworm prevention, and prescription foods.
Doberman Underground Rescue Details
6. Franklin County Dog Shelter
The organization's mission is to enforce dog laws in Franklin County and keep the public safe from animal health and safety hazards. They rescue more than a whopping 4,000 dogs every year, housed in their shelter and foster homes. There are around 60 to 100 dogs ready for adoption on any given day. All dogs are spayed or neutered before adoption.
The Franklin County Dog Shelter also offers free spay or neuter for dogs belonging to Franklin County Residents who meet the specified criteria and low-cost humane euthanasia services for animals suffering from illness, old age, or because of unsafe temperaments. As part of its program in educating the community, FCDS holds Basic Obedience Training Classes, providing dog owners and their puppies valuable bonding time.
Franklin County Dog Shelter Details
7. Cleveland Animal Protective League
This privately-run, independent humane society in Cleveland's Tremont neighborhood was founded in 1913. They offer a variety of life-saving programs and services for Northeast Ohio's homeless animals, including Animal Admissions, Humane Investigations, Animal Welfare Clinic, Foster Care Program, and a Trap-Neuter-Return Program.
The Humane Investigations division is tasked with investigating reports of animal cruelty in Cuyahoga County and assisting with the prosecution of the report or case. Cleveland APL provides the necessary medical care for injured or sick animals in their shelters, who will receive care and rehabilitation at foster homes until they find their forever homes.
The Cleveland APL also has outreach programs to reduce the birth rate of unwanted kittens and dogs. Assisting pets in undeveloped areas, the Cleveland APL is initiating its first-ever capital campaign to rebuild and develop the Tremont location into a community animal resource center.
Cleveland Animal Protective League Details
8. Humane Society of Greater Dayton
The Humane Society of Greater Dayton is a no-kill organization serving the Miami Valley's animals and people since 1902. As the oldest and most established animal organization, they have rescued all kinds of animals, including cats, dogs, rabbits, exotics, and farm animals.
The organization runs only through public donations and is without funding from the government. They provide various programs that aim to provide a decent life for all animals and be free from suffering. These programs include Veterinary Services for Owned Pets, Cruelty and Neglect Investigations and Rescue, Community Cat initiatives, Community Outreach, Lost and Found Services, and Surrendering an Animal.
Their dogs are spayed or neutered, microchipped, flea treated, dewormed, heartworm tested, vaccinated, and evaluated by a veterinarian before being adopted. To support their efforts, you can buy a collar and leash from them if you adopt a dog, and residents of Montgomery County will also be asked to pay a dog license fee for their pets.
Humane Society of Greater Dayton Details
9. Citizens for Humane Action Animal Shelter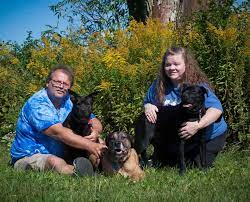 Last on the list of the best dog rescues in Ohio is "Citizens for Humane Action Animal Shelter." CHA Animal Shelter is a non-profit 501(c)(3) located in northeast Columbus, Ohio, entirely supported by adoption fees, public donations, and fundraising efforts.
Through their Emergency Medical Fund program, you can donate to dogs or cats with medical conditions that require extra assistance. On their official website, you will see photos of animals that have received the Emergency Medical Fund, with information about their history and updates on their condition.
Every year, the CHA feeds about 63,000 homeless animals. They also have an extensive Foster Care Program, which allows the shelter to take in sick or injured animals from the community and keep them in volunteers' homes until they are well enough to be adopted.
Up to 15 spay or neuter surgeries are performed each day in the shelter's surgical suite by CHA's veterinarians and assistants. CHA provides detailed enrichment plans at the shelter to keep dogs and cats happy both physically and mentally. Plans for dogs include puzzle toys, food-filled enrichment, playgroups, and out-of-cage time in shelter offices.
Citizens for Humane Action (CHA) Animal Shelter Details
Why Do Dogs End Up in Rescue Shelters in Ohio?
Some folks might mistakenly think that there is something bound to be wrong with a shelter dog – why else would they be given up? Nothing could be further from the truth. Most shelter dogs get given up because their owner has either gone a dramatic change in life or misjudged what it meant to have a dog, especially with dogs of certain breeds that need way more time and maintenance.
It is often the lack of knowledge on the owner's part and no fault of the dogs that the majority get given up. For example, high-energy dogs like Border Collies and Siberian Huskies will not suit someone away from home most of the day.
Related: Ways to Find a Hypoallergenic Dog Rescue.
Conclusion For The "Best Dog Rescues in Ohio"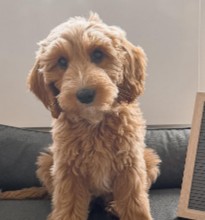 We hope that this list will help you find your new best friend. Good luck, and all the best in your search.
For more guides similar to this list of dog rescues in Ohio, you can check out:
Before you adopt a puppy companion from a rescue shelter in Ohio, you can learn more about the adoption process by watching "Dog Adoption – How It Works and How Long It Takes" down below: