Are you looking for the top dog rescues in Ohio? Great! We're here to help! Whether you'd like to adopt a new canine companion or want to volunteer your time, the shelters listed throughout our guide could certainly use your help!
Shelter dogs are typically loving and lovable little pups that were separated from their families for reasons beyond their control. You can make a difference in the life of a deserving dog when you support animal shelters and dog rescues in Ohio. Let's get started!
Before scrolling down this list of dog rescues in Ohio, you can check out these other recommendations from our team at We Love Doodles: Best Doberman Rescues in Ohio and Best Havanese Rescue Shelters in Ohio.
Find a Dog Rescue Near Me in Ohio
Do you want to bring home a furry friend? Care to donate your time to dogs in need? Here are the best dog rescues in Ohio! Find one near you and show your support today!
Dog Product Recommendations: Best Dehydrated Dog Food and Best Hypoallergenic Dog Foods.
1. Dogs Unlimited Rescue
Gina Lutes-Finley, the Founder and Executive Director of this organization, has spent years doing rescue work for others. In 2010, she decided to start her rescue, and Dogs Unlimited Rescue earned its 501(c)3 status. This organization is focused on saving animals from the uncertainty of high-kill shelters and homelessness.
Dogs Unlimited Rescue has no physical shelter, so consider volunteering as a foster! Foster families provide shelter, food, and other necessities – including cuddles – to dogs while they await permanent placement. Your foster baby's food, bed, accessories, and vet bills will be covered by Dogs Unlimited Rescue.
Foster families (and adoptive families) are carefully screened before they're selected. You'll be required to participate in a home visit – let the volunteers get to know you, your family, and your existing pets! The shelter is good at what they do – they've rescued over 800 dogs in the seven years since they were launched!
Training is available to dogs in need – Puppy Kindergarten and Household Obedience 1 and 2 are training courses that will teach little rescues their manners! Most dogs receive CGC (Canine Good Citizen) & TDI (Therapy Dog International) certifications while in Dogs Unlimited Rescue's care.
Dogs Unlimited Rescue Details
2. Secondhand Mutts
Secondhand Mutts rescues dogs of all shapes, ages, temperaments, breeds, and sizes! They do have a requirement, though: dogs must not be aggressive, as the cage-free environment means that dogs will interact frequently. With that said, your dog will come to you with the ability to get along with your existing pets and your household members.
The Mutt Hutt provides a safe, fun, and engaging social environment for dogs of all sizes with a natural outdoor space where dogs can play freely outside. Of course, they'll receive loads of love and attention from dedicated volunteers. An evaluation is carried out before admitting the dogs to their program.
Rescue dogs receive all necessary medical care, including temperament and heart worm testing. They're treated as needed, and will have been vaccinated, groomed, and spayed or neutered before leaving the shelter.
If you're ready to adopt a dog from Secondhand Mutts, begin by filling out the application! You'll be asked to participate in an interview and a meet-and-greet, and upon approval you'll pay between $250 and $350 for your new-to-you baby.
Secondhand Mutts Details
3. Save The Animals Foundation (STAF)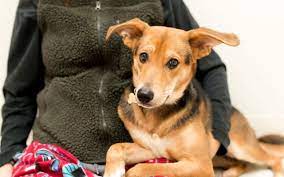 Save The Animals Foundation is a non-profit organization that relies heavily on volunteers and on fundraising. There are no paid employees – everyone who cares for your dog does so on a volunteer bases. They're a no-kill shelter, and they specialize in both dogs and cats, so ask about bringing home both a canine and a feline companion today!
All animals will undergo a thorough exam and get the necessary vaccines before entering the shelter. They are also spayed or neutered to promote responsible pet ownership. STAF ensures a high quality of life in the shelter by providing off-site obedience training, a volunteer and dog mentor program, and home-like quiet rooms for one-on-one time to give the animals individual attention.
Once you've participated in the screening process, you'll pay $225 to adopt your dog. You must be located within a 150 mile radius of Cincinnati to be considered for a foster or adoptive role.
Save the Animals Foundation Details
The Sanctuary for Senior Dogs is, as you may have assumed, committed to saving older dogs from high-kill shelters, homelessness, and abandonment. They're a non-profit organization that relies on donors and volunteers like you; if you live in the Cleveland area you're likely a good candidate to adopt from this shelter!
The Sanctuary for Senior Dogs is particular about the care of its pups. In most cases, your dog will be spayed or neutered before going home with you. The exception to this rule is if a dog's health prevents the surgery. Furthermore, dogs are placed into foster care before finding permanent placement. However, dogs in ill health may stay with a foster family forever! Talk to your volunteer about the specific needs of your pet before you foster or adopt.
This non-profit has an additional program, "Companions." Senior dogs are connected with senior humans as service and therapy dogs. If you're a senior citizen in need of this service, contact The Sanctuary for Senior Dogs for more information. Adoption fees may be reduced or waived, just apply to the program to begin the adoption steps.
The Sanctuary for Senior Dogs Details
5. Doberman Underground Rescue
Doberman Underground Rescue began with a passion for saving dobermans from an uncertain future, but over the years has expanded its reach to serve other breeds. The non-profit is located in Aurora, and there are many fundraising events you can attend to show your support! Auctions, meet-and-greets, and calendar sales are just a few of these events – check the Doberman Underground Rescue's schedule for more information.
Dogs that enter the Doberman Underground Rescue system come from Ohio, Kentucky, Michigan, Indiana, West Virginia, and Pennsylvania. Obviously, the team cares about ending doberman homelessness! Special needs dogs are also included, so if you're interested in providing a little extra TLC to a dog, let the team know!
Medical care is provided to your pup while he's in foster care. If you're interested in becoming a foster family, let the team know. Otherwise, apply for permanent pup placement! There's an application available online, and if you're preliminarily approved you'll be contacted by the Doberman Underground Rescue volunteers. A home visit is required, and the adoption fee for your dog will range from $150 to $400 depending on your dog's age and breed.
The Seniors Owning Seniors (SOS) program matches senior adopters aged 70 years and over with senior dogs aged seven years and older. This program is designed for seniors who have experience with Dobermans but can no longer bear the financial burden. This awesome program covers all costs of medications, annual vet visits, heartworm prevention, and prescription foods.
Doberman Underground Rescue Details
6. Franklin County Dog Shelter
Franklin County Dog Shelter is unlike the shelters listed above in that it's run by the government. The dog shelter serves Franklin County – human and canine residents alike – and their mission is to promote the safety of county residents. Dogs are not placed into a no-kill shelter, so if you want to save the life of a deserving dog, please consider adopting from Franklin County Dog Shelter!
Over 4,000 dogs are rescued each year, and each pup is medically cared for as well as altered. In addition to their rescue service, Franklin County Dog Shelter offers free spay or neuter clinics, low-cost euthanasia, and more to those who qualify. The shelter holds basic obedience training classes, too, so check them out if you'd like to participate!
Foster opportunities are available, or you can choose to adopt a dog permanently. Adoption fees range from as low as $18 to $123, depending on the dog's age, health, and other considerations. In extreme cases, your adoption fee may be waived entirely.
Franklin County Dog Shelter Details
7. Cleveland Animal Protective League
Cleveland Animal Protective League is a privately-run, independent humane society in Cleveland's Tremont neighborhood. They've been in operation since 1913, and they offer a variety of life-saving programs and services for Northeast Ohio's homeless animals. Shelter services, humane investigations, animal welfare clinics, foster programs, and trap-neuter-return services are essential to the League's mission.
To adopt from this shelter, you'll first need to visit the shelter! Take your time – get to know the animals and interact with them. Once you've chosen a dog to adopt, just show your driver license or state-issued ID and bring your puppy or dog home with you! Adoption fees are set based on the dog's age, breed, and health, so speak with a volunteer about the cost to adopt the dog you've got your eye on!
Your dog will be altered (spayed or neutered), vaccinated, wormed, and otherwise medically treated where necessary. You'll receive vet records upon adoption, and your fee includes a free vet exam! We recommend you take advantage of this offer within a few days of bringing your new baby home.
Cleveland Animal Protective League Details
8. Humane Society of Greater Dayton
You've likely heard of the Humane Society – they're a nationwide organization committed to promoting the safety and welfare of all animals. But did you know that the non-profit is also one of the best dog rescues in Ohio? You can adopt your next fur baby from the Humane Society of Greater Dayton today!
To begin, you'll first need to apply. The application is available online, making it easy to get started! Once you're approved, your adoption fee will range from $200 to $300 for dogs. Keep in mind, though, that other animals are available! A new kitty, bunny, or ferret could be waiting for you, too!
Of course, your dog will be vaccinated, wormed, and nose-to-tail vet-checked before joining a new family. Should you have any questions about the care of your animal, get in touch with the Humane Society of Greater Dalton whether you adopted from them or not! They're happy to provide support in any way possible.
Humane Society of Greater Dayton Details
9. Citizens for Humane Action Animal Shelter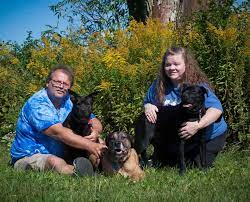 Last on the list of the best dog rescues in Ohio is Citizens for Humane Action Animal Shelter. CHA Animal Shelter is a non-profit 501(c)(3) located in northeast Columbus, Ohio, and it's entirely supported by adoption fees, public donations, and fundraising efforts.
Through their Emergency Medical Fund program, you can donate to dogs or cats with medical conditions that require extra assistance. On their official website, you will see photos of animals that have received the Emergency Medical Fund, with information about their history and updates on their condition.
Every year, the CHA feeds about 63,000 homeless animals. They also have an extensive foster care program, which allows the shelter to take in sick or injured animals from the community and keep them in volunteers' homes until they are well enough to be adopted.
Up to 15 spay or neuter surgeries are performed each day in the shelter's surgical suite by CHA's veterinarians and assistants. CHA provides detailed enrichment plans at the shelter to keep dogs and cats happy both physically and mentally. Plans for dogs include puzzle toys, food-filled enrichment, playgroups, and out-of-cage time in shelter offices.
Interested in adopting from one of the top dog rescues in Ohio? Begin the application process today! Let the volunteers know about your existing pets, your experience with animals, and your physical home. Once you're approved, you'll pay an adoption fee of between $150 and $300 to bring your dog home.
Citizens for Humane Action (CHA) Animal Shelter Details
Frequently Asked Questions
If you've never adopted from a dog rescue before, you probably have questions. The following are the most frequently asked questions by our Ohio readers.
Why do dogs end up in Ohio rescue shelters?
You may think that dogs that are in shelter care have something wrong with them. This couldn't be more false! Many pups are in care due to neglect, abuse, abandonment, or even the death of an owner. They're deserving little animals that just want a second chance at a happy, healthy life.
In many cases, your dog will have been surrendered simply due to the fact that his owner didn't understand the magnitude of the responsibility that comes with dog ownership. For instance, a vizsla requires more exercise than some owners are willing to provide. Or, as another example, French bulldogs are prone to blindness, and this may have come as a surprise to an owner who didn't research.
With that having been said, some shelter dogs need a little more TLC than others. Speak with the volunteers at the rescue you choose. Find out why your dog was placed in shelter care, and about any medical needs he or she may have.
How do I know that dog rescues in Ohio are legit?
There are several organizations online that make it easy to determine whether a dog rescue is legit. CharityWatch is one, and Charity Navigator is another. Run the shelter's name through one of these services before you donate any of your hard-earned money.
Check around online for ratings and reviews of the shelter you've chosen, and visit the rescue in person, if possible! You'll get a better feel for how the shelter operates and the condition in which your dog was kept. You'll also get to speak with the shelter staff and learn about how they interact with your future fur baby.
Can I adopt a purebred dog from an Ohio shelter?
The short answer is yes. But in reality, it's a bit more complicated than that.
There are rescues that specialize in the rescue of specific breeds. Whether you're looking for a poodle rescue, a golden retriever rescue, or any other type of dog, there's a chance you'll find it in Ohio!
However, the background and pedigree of the dogs in rescue can not be 100 percent confirmed 100 percent of the time. Your pup may have been found on the streets or surrendered by an owner. Paperwork may or may not be available for your pup. Speak with shelter volunteers to learn more.
Additionally, it's important to note that all shelter dogs are spayed or neutered, with the exception of cases where the dog may be too old or unwell to undergo the surgery. Breeding is strictly prohibited by almost all animal shelters.
What can I expect from my shelter dog?
Again, your pup may have come from a wide range of scenarios. Abuse, abandonment, and neglect are not uncommon, so your dog may need a little extra care. His medical needs will be cared for by the shelter, but socialization is sometimes something only you can provide.
When you're able to do so, participate in a meet-and-greet! Bring your kids and your existing pets to better learn how everyone will get along. And always be sure you interview the shelter, too! Ensure that the team will be available to provide support for the lifetime of your pet.
Related: Ways to Find a Hypoallergenic Dog Rescue.
Conclusion For The Best Dog Rescues in Ohio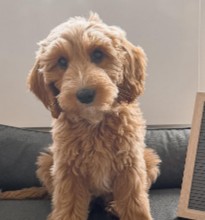 The best dog rescues in Ohio will treat your future companion with care and respect while they're waiting for a home like yours. Contact one of the shelters on this list to begin your search for a loving and deserving new family member!
For more guides similar to this list of dog rescues in Ohio, you can check out:
Before you adopt a puppy companion from a rescue shelter in Ohio, you can learn more about the adoption process by watching "Dog Adoption – How It Works and How Long It Takes" down below: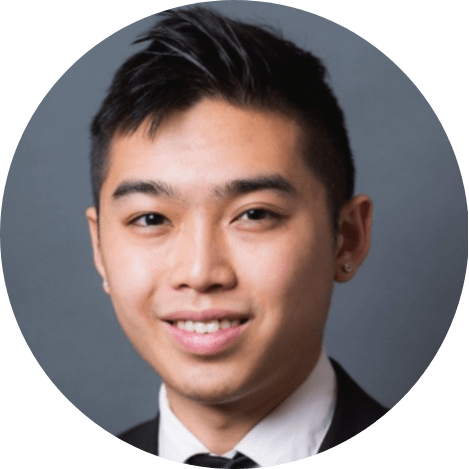 Andy is a full-time animal rescuer and owner of a toy doodle. When he's not saving dogs, Andy is one of our core writers and editors. He has been writing about dogs for over a decade. Andy joined our team because he believes that words are powerful tools that can change a dog's life for the better.
Why Trust We Love Doodles?
At We Love Doodles, we're a team of writers, veterinarians, and puppy trainers that love dogs. Our team of qualified experts researches and provides reliable information on a wide range of dog topics. Our reviews are based on customer feedback, hands-on testing, and in-depth analysis. We are fully transparent and honest to our community of dog owners and future owners.