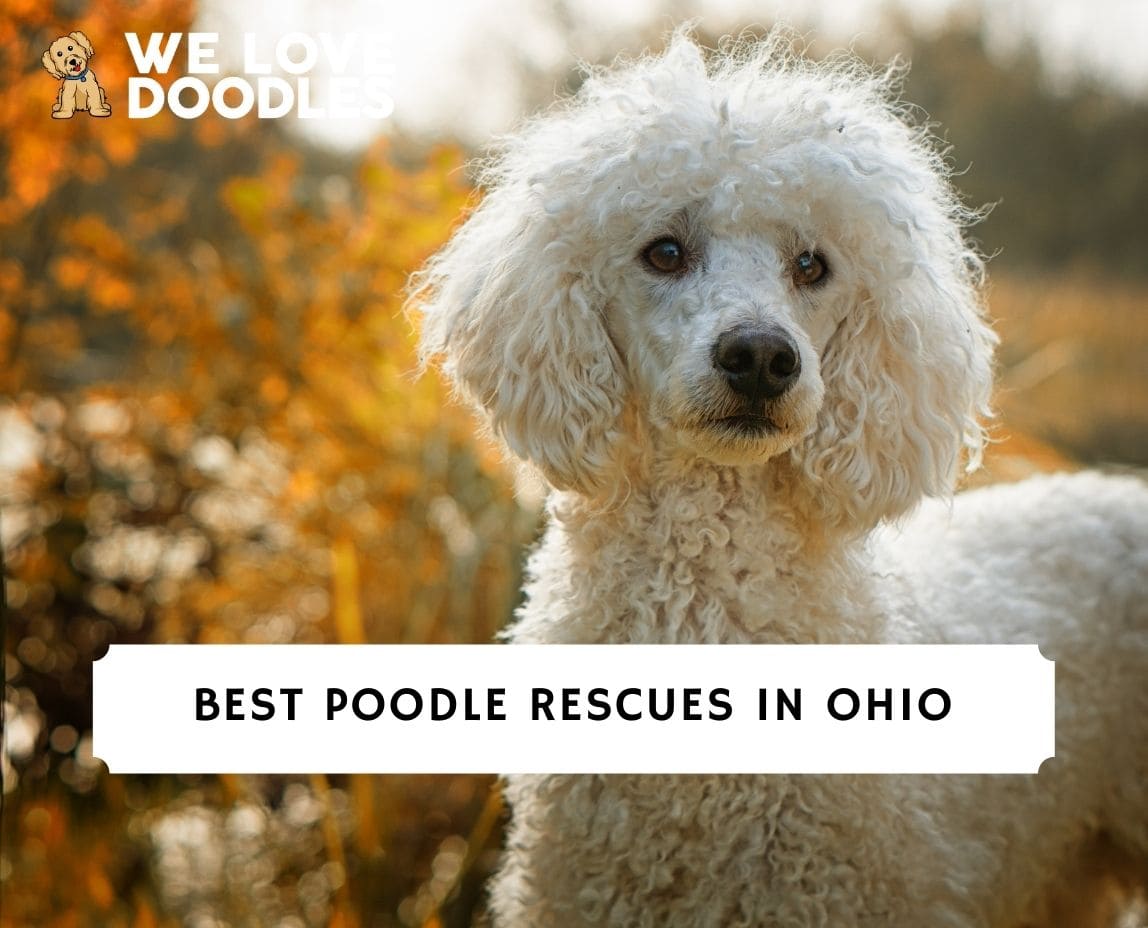 If you're searching for the best Poodle rescues in Ohio, then you've come to the right place. Due to their popularity, finding Poodles for adoption can be challenging, depending on where you live.
They are one of the most popular dog breeds in the world, according to the AKC (American Kennel Club). They are also easy to maintain because they do not shed and are hypoallergenic, beneficial to allergy-susceptible people.
Before scrolling down this list of Poodle rescues in Ohio, check out these other recommendations from our team at We Love Doodles: Best Labrador Rescues in Ohio and Best Poodle Rescues in Ohio.
Find a Poodle Rescue Near Me in Ohio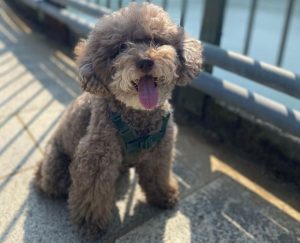 Our team has spent many hours researching the scene to select the top Poodle rescues in Ohio and to acknowledge their achievement, dedication, and the difference they make throughout Ohio.
Poodle Product Recommendations: Best Scissors For Poodles and Best Conditioner For Poodles.
1. Rescue Me! Ohio Poodle Rescue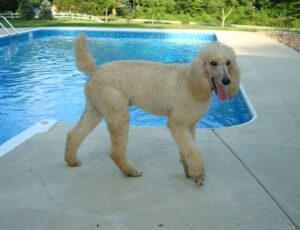 Jeff Gold has 18 rescue animals at his house in Watkinsville, Georgia, where Rescue Me's Animal Rehabilitation Center is located. In 2003, after learning there was no boxer rescue organization in Georgia, Gold founded Boxertown, which helped find homes for over 500 boxers over its first two years.
This success led Gold to create Rescue Me! ― an organization that helps dogs, cats, and other animals find homes worldwide. Several Poodles are looking for homes in Ohio listed on Rescue Me. Get in touch with the friendly staff to learn more about their services and adopt a pet.
Ohio Poodle Rescue Details
2. Western Reserve Poodle Club
Western Reserve Poodle Club Rescue and Rescue Referral is a non-profit organization devoted to rescuing and placing homeless Poodles in northeast Ohio. It is a 100% volunteer organization that works with veterinarians, shelters, families, and other rescue organizations to care for and rehome Poodles.
All rescued Poodles are spayed or neutered. In addition to being spayed or neutered, they are heartworm tested, vaccinated, and groomed before placement. Foster parents are members of The Western Reserve Poodle Club.
New owners are fully informed of all medical information. Whenever possible, dogs are placed in foster homes that provide love and patience to help them adjust before being adopted. You can do an accurate temperament evaluation while the animal is in foster care.
A fee is charged for each adoption (usually between $150 and $350); these fees cover the costs of veterinary care, housing, etc. They cannot ship Poodles. However, you can find a referral in your area by visiting the Poodle Club of America website if you live outside the northeast Ohio area.
Western Reserve Poodle Club Details
3. Poodles, Doodles, and Friends of Ohio
Poodles, Doodles, and Friends of Ohio provide Poodles and other breeds to families looking for lifelong companions. They take abused, abandoned, and stray dogs into their care. They give them a second chance at life. They are up to date on all vaccinations, spayed or neutered, and on heartworm and flea preventative.
You can email a copy of the application to revchrisandsher@aol.com. They can also mail it to you if you prefer. Adoption fees range from $275 to $350 for adults and $300 to $400 for puppies. In addition, there is an adoption fee for spaying/neutering, shots, intestinal parasite meds if needed, a heartworm test, and flea and heartworm prevention. If needed, some dogs also get dental care.
Most of their adult dogs also receive dental cleanings. However, there may be times when teeth need to be removed for health reasons. Upon review, They will notify you of the status of your application. After your application is approved, they will schedule an appointment to see the dogs you are interested in.
Poodles, Doodles, and Friends of Ohio Details
4. Ohio Fuzzy Paws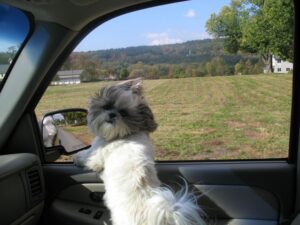 The mission of Ohio Fuzzy Paws is to rescue, rehabilitate, and rehome small breed dogs into loving, permanent homes. Their goal is to match each dog with the most suitable possible home by evaluating each dog and potential home. In addition, to educate people on the Poodle breed, responsible pet ownership, and the need to spay and neuter pets to reduce pet overpopulation.
They are always looking for great foster homes. They are working together with shelters, rescue groups, and other breed rescues across the country to coordinate their efforts. Please visit the Volunteer Information page on their website for more information if you have ever considered fostering.
Ohio Fuzzy Paws Details
5. Happy Tails of Central Ohio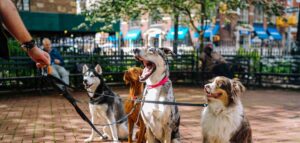 Happy Tails of Central Ohio's mission is to save dogs from kill shelters, get them vetted, transport them to no-kill rescue groups, or foster them until they are adopted into loving homes. The facility offers shelter, food, medical care by veterinarians, training, and advice on caring for rescued pets.
In addition to promoting responsible pet ownership, they provide rehoming services to parents who cannot care for their pets. Consider adopting a dog or donating to their cause to help them accomplish their goal!
Happy Tails of Central Ohio Details
6. Peppy's Poodle Rescue Inc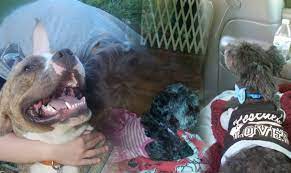 Last on the list of the best Poodle rescues in Ohio is "Peppy's Poodle Rescue Inc." Peppy's Poodle Rescue was established in September 2015 as Save R Paws Ohio; later, in March 2016, it became Peppy's Poodle Rescue. They help homeless animals find a forever home just as their first foster had found a forever home at Peppy's Poodle Rescue Inc.
The organization also supports the local community by providing pet shelters, trap, neuter, and return services, working with homeless pets, rescuing animals, and sheltering strays. Get in touch with Peppy's Poodle Rescue to learn more about their services or adopt a Poodle.
Peppy's Poodle Rescue Inc Details
Poodle Rescues in Ohio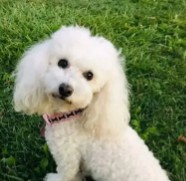 By adopting a dog, you give him a second chance at life. So many rescue or shelter dogs are euthanized to make room for new arrivals. If you adopt a dog, you not only save that dog, but you also make room for another dog in need. Most puppies that you purchase from a store or online come from puppy mills.
A puppy mill is all about profit, and the well-being and health of the animals are not a priority. Puppy mill dogs spend most of their time in cramped cages, and females are bred as often as possible, which seriously impacts their health and longevity.
According to estimates, 10,000 puppy mills in the United States are unregulated, so they lack veterinary supervision and protection from the weather for their animals. Often, they do not have any cleanup control, leading to dogs living in unsanitary conditions. Adopting a dog from a rescue or shelter is the best way to fight puppy mills and unethical breeding practices.
The adoption fees are reasonable, especially when comparing them with the total price you pay when buying a dog from a breeder. You can expect to pay between $500 and $3,000 for a purebred dog from a reputable breeder. With that price, you get the dog, but you still need to pay for shots, microchips, and spaying/neutering.
Related: Fun Games to Play with Your Poodle.
How to Choose a Poodle Rescue in Ohio
Any dog comes with some uncertainty, whether a puppy or an adult, purebred or mutt, from a fantastic breeder or a terrible Craigslist breeder. One never knows what medical or behavioral issues a puppy will face or what its personality will be like three years from now. Life is like that. Shelter dogs, however, come with a lot of questions.
You can't pick the right match if you don't know what that match looks like. Choosing the right breed is not as significant as deciding on characteristics like energy level and sociability. There are two types of animal shelters: privately owned, limited-admission facilities and large, open-admission county dog pounds.
Open-intake shelters accept all dogs and cats, whether surrendered by their owners or picked up by animal control. These facilities may provide exceptional care, but they usually can't get to know individual dogs well because they handle many animals. Their limited intake means they typically don't accept dogs from the public. Instead, animals are taken from an open-admission pound in their area.
Since they have fewer animals in their care and are picky, they know each dog better. A smaller, niche organization might be your best bet. The adoption fees will be higher, but you get what you pay for. However, this is a huge generalization – some small shelters are foul, and some giant shelters are fantastic. It would help if you saw them for yourself.
Related: Best Slicker Brush For Poodles.
Where Do You Find a Poodle Rescue in Ohio?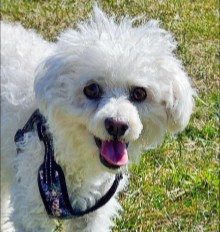 Are you aware that most dogs do not have a home due to no fault of their own? Most people believe that all dogs up for adoption in shelters and rescues are damaged somehow. That couldn't be further from the truth! Shelters and rescues are full of lovable, healthy, and active dogs just waiting for someone to adopt them.
Unfortunately, many dogs are given up by previous owners who can no longer afford their expenses to keep them, got divorced, died in the family, or did not realize how much time & attention a dog adoption deserves and needs.
Adopting a dog is truly a continuous cycle of saving lives, and it's the humane thing to do! Not only are you saving a pet by adopting from a rescue or shelter, but you make room in the Rescue to save another pet from a shelter, or you make room in the shelter itself. Thanks for considering dog adoption, and please help dispel the myth of homeless pets in the future.
Related: Best Shampoo For Poodles.
Conclusion For The Best "Poodle Rescues in Ohio"
You can change the lives of dogs you help through pet rescue and fostering. You can save a life and make a difference when you adopt a dog.
Besides bringing a new bundle of joy into your home, adopting a pet is also an act of kindness. If you are looking to adopt a healthy and well-trained Poodle, our list of the best Poodle rescues in Ohio can help.
For more guides similar to this list of Poodle rescues in Ohio, you can check out:
Before bringing home a Poodle companion from a rescue shelter in Ohio, you can learn more about the breed by watching "Poodle Facts: 10 Interesting Things You Didn't Know" down below: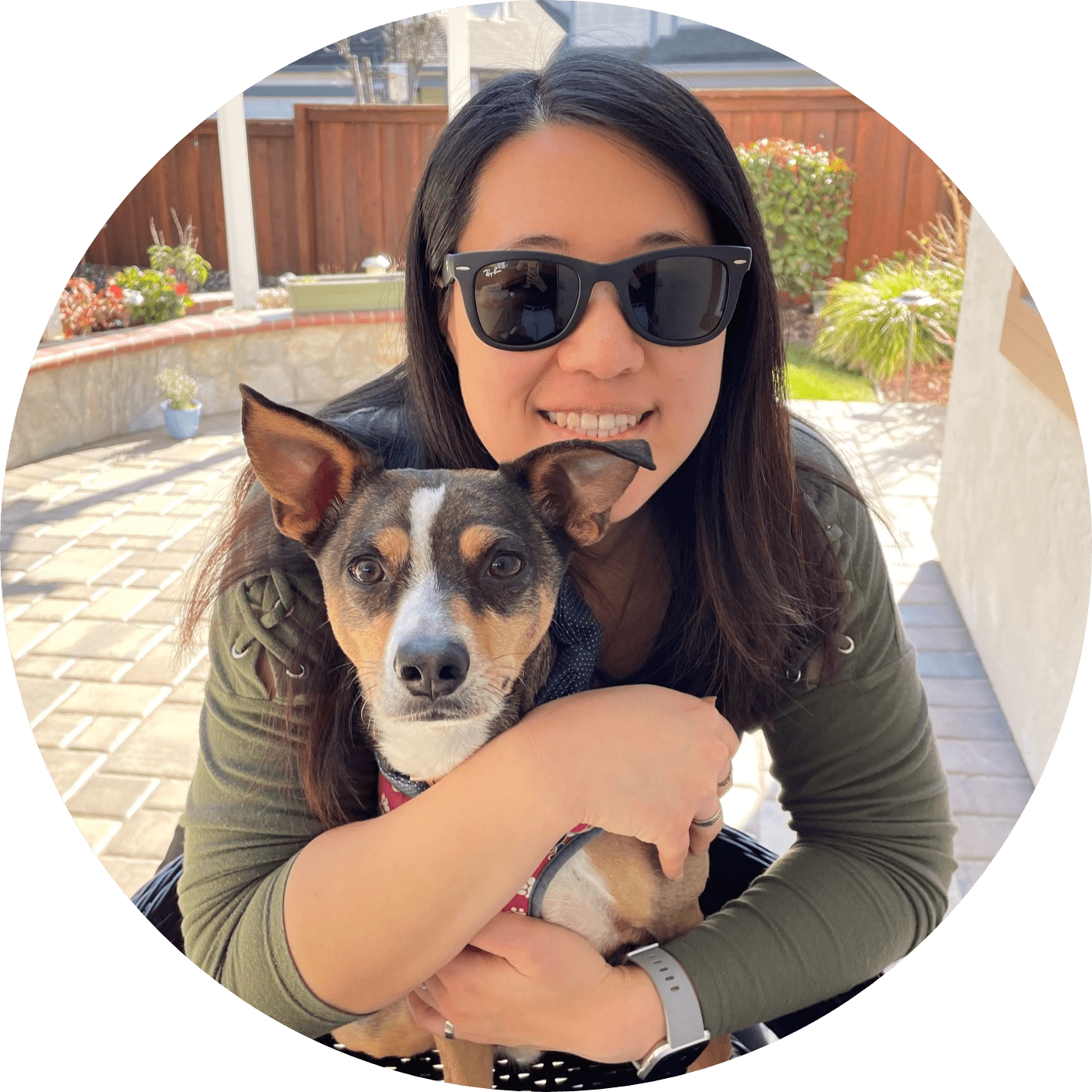 Dr. Sabrina Kong graduated from the Royal Veterinary College in England in 2016 and has been working at a small animal clinic in Northern California since then. She grew up in the Bay Area and got her bachelor's degree from Cal Poly San Luis Obispo. She also became a Certified Canine Rehabilitation Practitioner through a program at the University of Tennessee.
When she isn't in the clinic taking care of her four-legged patients, she enjoys traveling and trying new foods with her friends and her three-legged dog, Apollo. She adopted Apollo from her clinic when he was a puppy with numerous health issues. Dr. Kong truly cares about taking care of animals.