Do Newfypoos shed? Before we get to the answer, here's what you need to know about raising a Newfypoo. Give them your love and attention, and they will become the happiest and most content creatures in your life. A cross between a purebred Newfoundland and a Standard Poodle, Newfypoos are gentle giants who will blow you away with love and kindness. If you consider bringing this charming breed home, you need to arm yourself with answers to many vital questions. After all, you're going to have to take care of them.
You can also check out Newfypoo video dog breed guide below:
Before scrolling down this guide "Do Newfypoos Shed," check out other related content: Best Teacup Dogs That Don't Shed and Small Dogs That Don't Shed.
Newfypoos Shedding
Dogs shed, period. It is healthy for them. However, it can understandably be tiring for the owners who are left vacuuming piles of fur after them. So, to know whether the Newfypoos shed heavily and other important and interesting facts about this precious puppy — let's dive deeper.
Related: Do Labradoodles Shed and Do Cavapoos Shed?
The Origin of the Newfypoo
Newfypoos are playful, friendly, loyal, intelligent, have the kindest hearts, and love relaxing. The Newfypoo is a designer dog that was developed by mixing a Poodle with a Newfoundland dog.  This Newfoundland Poodle mix is slowly gaining popularity. Newfypoos go by many names: Newdle, Newfiedoo, Newfoundlandpoo, Newfoundland-Poodle mix, Poofoundland, Newfydoodle, and Newfoundlandoodle. To understand the shedding standards of Newfypoos, we need to revisit the breeds which comprise this hybrid mix.
Poodles
These cute little beings are brilliant and don't shed much. As a result, their coats are also less likely to trigger allergies.
Newfoundland Dogs
This breed is among the heaviest shedders. These calm and loving giants have thick double coats and shed quite a lot. Double coat refers to two layers of coats: the undercoat of short hairs under a top coat of long hair.
The questions remain:
What is their coat like?
What is the shedding rate of Newfypoos?
How do you maintain their coats?
They aren't that easy to answer since the American Kennel Club doesn't recognize the breed. Summed up, there is no official breed standard for these elegant fur babies. Although not indisputable, some somewhat acceptable and reliable conclusions can be drawn based on their predecessors and the consensus. Let's go back to our original question.
Do Newfypoos Shed Much?
There is no straightforward answer to this one as there is no official breed standard for a Newfypoo. What can be said, according to the consensus, is that Newfypoos are low to moderate shedders. However, the same cannot be said for all Newfypoos. It all depends on which of their parents their coats resemble more. If a Newfypoo's coat takes after its Poodle parent more, the shedding will be low but if the coat is closer to its Newfoundland parent, well, get your vacuum ready.
In general, they shed more than Poodles, but less than Newfoundland. Some shed, and some don't. It all comes down to its coat type and genetics. Poodles are commonly mixed with heavy shedders to reduce shedding since they are close to being non-shedding. This helps you own a low-shedding version of your favorite breed.
Other Dog Breeds: Top Indoor Dogs that Don't Shed.
When Do Newfypoos Shed the Most?
Newfypoos shed profusely come fall and spring. Seasonal shedding occurs due to the change in temperature — a process called "blowing coat." Dogs shed their old winter undercoat to make way for lighter summer coats as the temperature rises.
How to Reduce Shedding For a Newfypoo
No one likes tumbleweeds of dog hair floating around the house, but you cannot stop your dog from shedding entirely. Molting is a natural process where old hair is replaced by new. You can't stop it, but there are ways you can manage:
Choose the right brush and brush daily.
Use a shedding tool like a brush with closely spaced stainless steel tines or a shedding blade with serrated teeth.
Increase water intake. Dehydration can be a reason for hair loss.
If your Newfypoo is shedding too much, it may be due to a health issue. It can be anything from fleas, poor diet, hormonal imbalances, etc. While a dog's diet doesn't directly impact the level of shedding, a high-quality diet improves the quality of the coat, and an improved coat means less shedding. Let's talk about the coat and grooming as these too impact shedding.
Dog Product Recommendations: Best Brush for Long Hair Dogs and Best Slicker Brushes for Dogs.
The Coat of a Newfypoo
When it comes to Newfypoos, each dog is unique. However, there are some commonalities:
Color: The shade of your Newfypoo can be anywhere between black, brown, or grey, with the possibility of other colors like white, pied, silver, blue, red, etc.
Texture: A Newfypoo's coat can have the dense, curly coat of a Poodle or a Newfoundland's straight hair or anything in between. In addition, you can expect the coat to be wavy or have a fleece-like texture.
How to Groom the Coat of a Newfypoo?
Grooming a Newfypoo can be a challenge due to its oily, water-resistant, thick, and curly coat. You can groom your Newfypoo's coat, but a professional dog groomer will save you the trouble. In some cases, Newyfypoos can leave behind oil stains on your furniture and walls due to its thick oily coat. It would be best if you brushed your dog daily to keep the coat feathery. It will also rid your dog of mud, leaves, burrs, and dirt that the coat becomes home to.
Matting can become a cause for concern if the coat is not groomed correctly daily. It can be pretty painful for the dog. Apart from regular brushing and grooming, you'll need to bathe them at least once a month. You'll know when to clean them when they start to stink. Newfypoo coats are high maintenance. While some find it therapeutic to brush their dogs and bond with them, it can be tedious for some, so consider this if you're thinking of getting a Newfypoo.
Are Newfypoos Hypoallergenic?
Newfypoos are not entirely hypoallergenic, but their shedding is minimal to moderate despite the thick double coat. Shedding should not be a significant concern since frequent brushing will affect how hypoallergenic your puppy will be.
What Are Newfypoos Like?
Now that we've learned a lot about Newfypoos' coats and the maintenance they entail, why don't we get to know the personalities of these dogs a little better? Newfypoos combine the intelligence and activeness of the Poodle and the patience and devotion of Newfoundland. Hence, Newfypoos are friendly, intelligent, and very loving. They are generally large with curly, water-resistant fur. Unfortunately, when it comes to hybrid dogs, you cannot fully predict their characteristics.
Newfypoos are even-tempered, kind, and docile. They are social, playful, and aspire to make their family happy. They get along well with adults, children, and other pets. These big and beautiful animals are too lovable to ignore. Newfypoos can be protective of their families when they need to be despite their cuteness. Their imposing personalities deter people and make them good watchdogs.
Similar Poodle Mixes: Cockapoo Dog Breed Guide and St. Berdoodle Dog Breed Guide.
Conclusion For "Do Newfypoos Shed"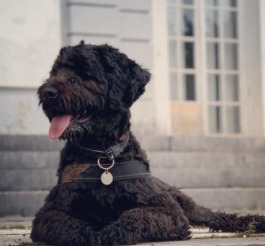 This large dog with a big heart is easy to fall in love with. However, the level of molting of a Newfypoo is hard to predict. The same goes for what their coat will be like. What can be said is that they are low shedders with a high maintenance coat and a sweetheart. If shedding is a concern, you may have to consider alternatives to the Newfypoo.
For more questions similar to "Do Newfypoos Shed," you can check out:
To see what the Newfypoo is like, watch "Newfypoo Dog Breed Information" from Poodle Mixes World down below: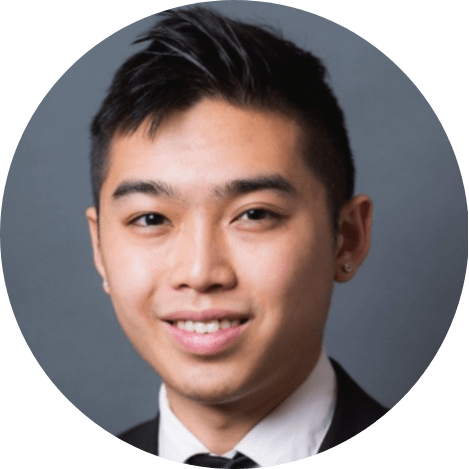 Andy is a full-time animal rescuer and owner of a toy doodle. When he's not saving dogs, Andy is one of our core writers and editors. He has been writing about dogs for over a decade. Andy joined our team because he believes that words are powerful tools that can change a dog's life for the better.
Why Trust We Love Doodles?
At We Love Doodles, we're a team of writers, veterinarians, and puppy trainers that love dogs. Our team of qualified experts researches and provides reliable information on a wide range of dog topics. Our reviews are based on customer feedback, hands-on testing, and in-depth analysis. We are fully transparent and honest to our community of dog owners and future owners.