Searching for the perfect Dachshund puppy? Look no further! We've done the research for you and found the best Dachshund breeders with puppies for sale in Oklahoma.
All of these breeders specialize in providing healthy, happy puppies that come from top-notch bloodlines. They also share an abundance of knowledge about their breed and are more than willing to give advice on how to care for your pup.
So if you're looking for a devoted companion with lots of personalities, a Dachshund puppy from one of these Oklahoma breeders may be just what you need.
Before scrolling down this list of breeders with Dachshund puppies for sale in Oklahoma, check out: German Shepherd Puppies in Oklahoma: Top 7 Breeders! (2023) and Goldendoodle Puppies in Oklahoma – Top 3 Breeders! (2023).
1. Sandcreek Pets
At Sandcreek Pets, breeders are devoted to producing healthy pups — from Miniature Dachshunds and Border Collies to German Shepherds. They firmly believe that when parents are in sound condition, it leads to strong offspring.
Consequently, they consider that providing their dogs with adequate exercise and regular vet visits are essential components of both breeding and ownership.
Not only are the breeder's puppies in good health, but they also have a great social life! Each puppy is exposed to different animals and children from an early age. This allows them to become well-rounded little doggies with amazing personalities.
To ensure the utmost health and safety of their miniature Dachshund puppies, they keep them up-to-date on all vaccinations, deworming treatments, and puppy vet wellness visits. Furthermore, each pup is registered with the American Kennel Club (AKC).
Sandcreek Pets Details:
2. Down Home Okie Dachshunds
If you're looking for a furry addition to your family, this Dachshund breeder has you covered! Follow their business Facebook page to stay updated when new puppies arrive and check out photos of both the adults in their care and past puppies.
With such an adorable selection, it's no wonder why they've been so successful. Furthermore, you can discover what their dog owners and community members think by visiting the Community tab.
Every puppy is sent to its new home with up-to-date vaccinations, deworming treatments, and veterinary wellness checks, so they can have a long and happy life.
If you're interested in acquiring a Dachshund puppy from this breeder, reach out to them either by the number we have provided or through their dedicated Facebook page.
Down Home Okie Dachshunds Details:
3. Ketchadoxie Kennel
With more than two decades of experience in breeding Miniature Dachshunds, this innovative breeder can be found nurturing their furry friends on an expansive eleven-acre farm located in Purcell, Oklahoma.
At Shawnee Feed, they ensure all their puppies are provided with Hi-Point dog food. However, if you plan on transitioning your pup to a different diet, please do it slowly, as sudden dietary changes can cause digestive issues for them.
All puppies are also given the necessary vaccinations, deworming treatments, and wellness visits. To ensure your puppy's health and safety further, they provide every buyer with a signed written guarantee.
For the safety and well-being of your puppy, this breeder suggests that you have a veterinarian examine them within 48 hours of bringing them home to guarantee their health post-travel.
Ketchadoxie Kennel Details:
4. Sycamore Creek Mini Dachshunds
Their Miniature Dachshund breeding program is larger than many other programs, providing a secure kennel for puppies to be born and raised in.
This kennel provides a comfortable home away from home for your four-legged friends, with access to fresh food and water, as well as an outdoor play area. Not only that, the facility is equipped with heating solutions during colder months and air conditioning in warmer temperatures.
All puppies are administered vaccinations and deworming treatments to ensure their health. Moreover, each of their pups receives a vet checkup before they go to their new homes. As a bonus, every puppy comes with updated documentation and other pertinent veterinary records.
For optimal health, you should arrange a vet appointment for your pup within three days of bringing them home. Fortunately, American Airlines provides shipping services to most states across the US, excluding Hawaii and New Jersey, so your furry friend can be delivered to you.
Sycamore Creek Mini Dachshunds Details:
5. Diggin Doxies
Diggin Doxies breeders prioritize the well-being of their puppies and adult dogs above all else. To ensure that each puppy is fit and healthy, everyone goes through a veterinary exam before receiving an official health certificate from the vet.
Furthermore, every puppy is provided with a one-year health assurance to give you peace of mind. And rest assured that all puppies and adult dogs stay current on vaccinations, deworming, and essential vet visits for optimal well-being.
When you get your puppy from Diggin Doxies, rest assured that it is healthy and has a pleasant temperament. Furthermore, our puppies have been extensively socialized to help them adjust better in their new home.
When you buy your puppy, it comes along with an exclusive puppy pack that comprises a sample dog food packet, a cozy blanket, and an airline-approved travel carrier — everything needed to ensure your little pup's comfort while traveling.
Diggin Doxies Details:
6. Down Home Okie Dachshunds
This Dachshund breeder hosts the majority of their business on Facebook, where you can stay up-to-date with when new puppies are born and admire stunning photos of adult dogs as well as past pups.
Furthermore, you'll be able to peruse reviews from current puppy owners and other members of their community by viewing the content posted under their Community tab.
All puppies are sent off to their new homes with the most up-to-date vaccinations, deworming treatments, and veterinary checkups completed.
Are you looking for a Dachshund puppy from this breeder? Contact them straight away through the number we provided or reach out to them on their Facebook page. You can be sure that your pup will be there in no time.
Down Home Okie Dachshunds Details:
7. Liberty Acres Oklahoma
Liberty Acres is a modest operation that keeps all the Dachshund puppies within their home. They ensure the puppies are exposed to everything from other animals and adult dogs to various types of people, thus socializing them in healthy ways.
All puppies obtain the necessary vaccinations, deworming treatments, and vet evaluations to ensure their good health. For your peace of mind, each puppy is sold with a one-year health guarantee as well.
Not only do you get to meet the newest addition to your family, but with each purchase comes a special starter puppy pack. You'll get vaccination records, an AKC registration form, as well as a signed certificate of health so that you can be confident knowing your puppy is healthy.
To make them feel right at home, they even include one toy with their littermate's scent on it, plus a blanket scented like their mom. To top it off, there's even a free dog food sample included — perfect for making sure they love what they eat before buying in bulk.
Are you longing to bring a cuddly Dachshund puppy into your life? If so, Liberty Acres is the perfect place for you. All interested adopters should complete an application through their Good Dog profile.
Liberty Acres Oklahoma Details:
8. Donnetas Papillons N Dachshund
When it comes to breeding Papillons and Dachshunds, Donneta Williams takes a quality-over-quantity approach. She is passionate about raising puppies in the best way possible.
Though this Dachshund breeder may not always have puppies available, rest assured that when they are up for sale, they will be well-nurtured and sociable companions with outstanding personalities.
All puppies at their facility are meticulously cared for with up-to-date vet vaccinations, deworming treatments, and regular vet appointments. Also, all dogs purchased from them come with a written health guarantee, as well as limited AKC registration in most cases.
If you wish to have a respected canine breeding program or showcase your canines, full AKC registration is available for only a select few.
Donnetas Papillons N Dachshund Details:
9. OkiDox Dachshunds
The breeders at OkiDox Dachshunds are passionate about the health of all their puppies and dogs, so they offer a lifetime guarantee on every pup they deliver. Moreover, they test each one for PRA.
Socialization is a priority when raising puppies, and these lovable little ones are exposed to people and kids from their earliest days. Additionally, pups learn crate training in addition to other essential household items.
All puppies are in the best of health and up-to-date on their vaccinations and deworming treatments. Every puppy comes with a vet wellness checkup for your peace of mind and an Oklahoma Vet Certificate to attest to this fact.
Moreover, each one is equipped with a microchip that will remain registered to you, ensuring they never get lost or separated from home.
When you come to pick up your puppy, not only will you receive their vet and vaccination records but also a toy with the mother's scent plus a blanket that smells of its littermates. Additionally, AKC registration forms, as well as a sample-size bag of dog food, round off this incredible package.
OkiDox Dachshunds Details:
Frequently Asked Questions
Are Dachshunds good house dogs?
As far as companion dogs go, Dachshunds are a fantastic choice for homes and apartments.
What are the three types of Dachshunds?
Dachshunds come in smooth, wire-haired, and long-haired varieties.
Can Dachshunds be left alone all day?
You should generally avoid leaving dogs alone for more than four hours, especially if they are restricted to a crate.
Conclusion for "Dachshund Puppies for Sale in Oklahoma – Top Breeders"
If you're considering a Dachshund as your new four-legged friend, you are in for an amazing journey.
However, before getting any puppy, it is vitally important that you do some due diligence to make sure the breeder from whom you will be purchasing them is reputable and trustworthy. After all, this pup may end up being your forever best buddy.
If you're based in Oklahoma or the surrounding area, use this comprehensive list of the top nine Dachshund breeders as a starting point for your search.
For more guides similar to this list of Dachshund breeders in Oklahoma, check out:
If this guide helped you find Dachshund puppies for sale in Oklahoma, you may want to watch "10 things I wish I knew about owning a Male Dachshund | Miniature Dachshund UK" down below: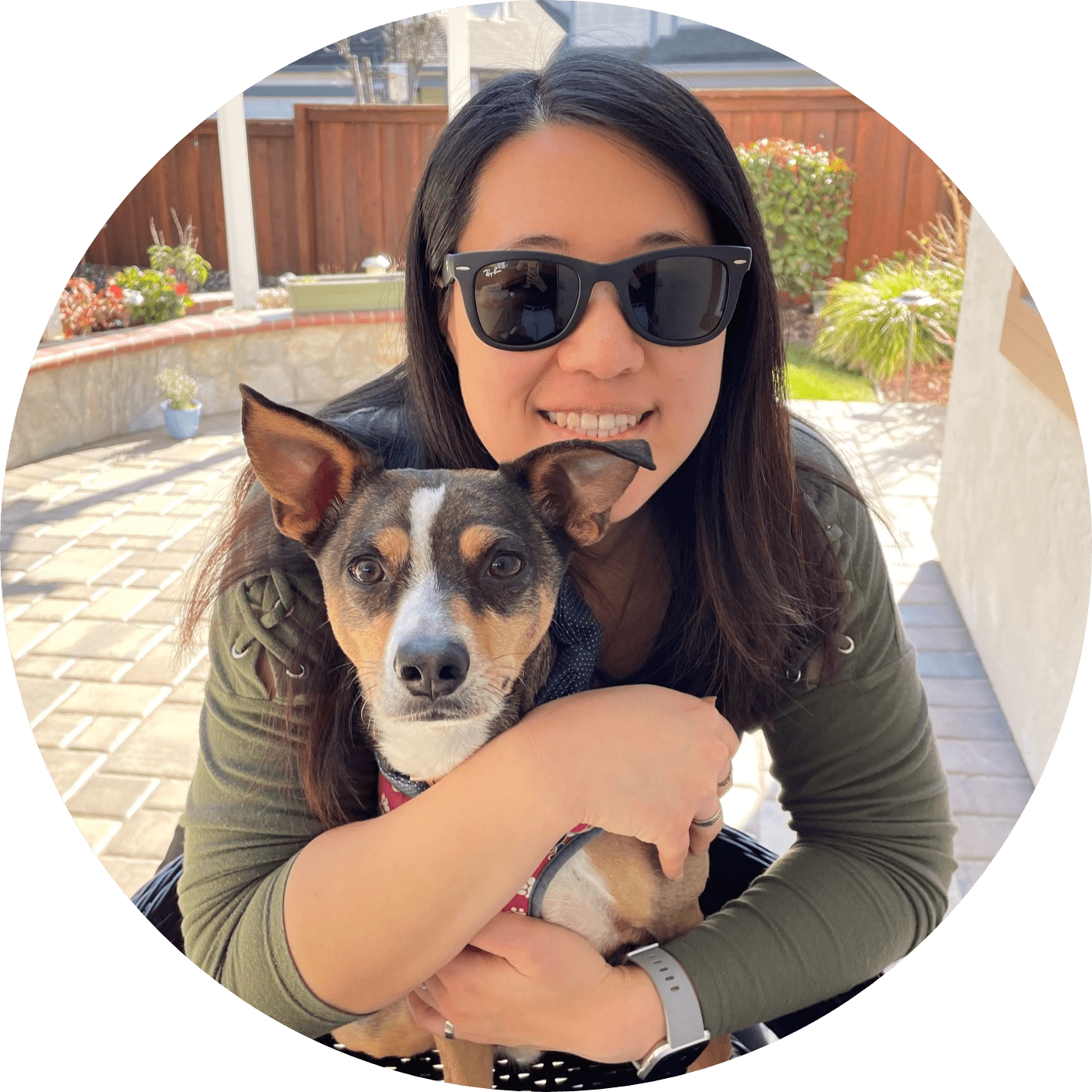 Dr. Sabrina Kong graduated from the Royal Veterinary College in England in 2016 and has been working at a small animal clinic in Northern California since then. She grew up in the Bay Area and got her bachelor's degree from Cal Poly San Luis Obispo. She also became a Certified Canine Rehabilitation Practitioner through a program at the University of Tennessee.
When she isn't in the clinic taking care of her four-legged patients, she enjoys traveling and trying new foods with her friends and her three-legged dog, Apollo. She adopted Apollo from her clinic when he was a puppy with numerous health issues. Dr. Kong truly cares about taking care of animals.