The Dachshund is a loyal, loving, intelligent dog, making it an excellent choice when looking at rescues in Oklahoma. They are known for their patience and playful nature and provide lots of companionship.
Adopting a rescue dog is a great way to provide a loving home to a Dachshund who may have experienced a complicated past. Rescue dogs often come into shelters through no fault, and each carries a unique story and history.
Adopting a rescue dog will provide a forever home and give a pet a new chance at life. Additionally, rescue dogs often need extra love and attention, and these special dogs benefit from the extra care and commitment that a loving family can provide.
Before you scroll further down this list of Dachshund rescues in Oklahoma, check out: 3 Best French Bulldog Rescues in Oklahoma! (2023) and 10 Best Cocker Spaniel Rescues in Oklahoma! (2023).
1. LowRider Dachshund Rescue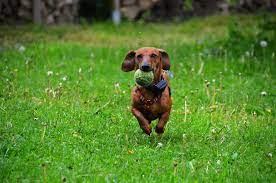 Lowrider Dachshund Rescue of Oklahoma is a 501(c)(3) non-profit dedicated to finding homes for homeless and abandoned Dachshunds. The organization is operated solely by volunteers, and all proceeds go directly toward helping dogs in need.
Lowrider Dachshund Rescue of Oklahoma rescues and rehomes quality Dachshunds from across the state and provides veterinarian care, vaccinations, spaying/neutering, and other necessary medical treatments to complete the adoption process.
Lowrider Dachshund Rescue of Oklahoma also offers education and assistance for pet owners and works hard to match every Dachshund with the best family for its individual needs.
The organization is committed to promoting responsible pet ownership and shelter reform for homeless and abandoned animals. In addition, Lowrider Dachshund Rescue of Oklahoma hosts events and fundraisers to support their cause and help spread the word about the importance of adopting pets from shelters and rescues.
LowRider Dachshund Rescue Details:
2. Small Paws Rescue, Inc.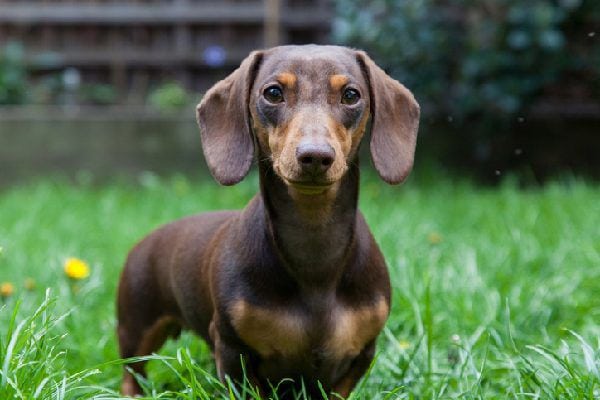 Small Paws Rescue, Inc. is a national not-for-profit organization dedicated to the rescue, medical treatment, and adoption of Bichon Frise, Maltese, Lhasa Apso, and other small dogs like the Dachshund.
The organization has a team of volunteers and professional staff devoted to placing rescued dogs in nurturing forever homes. Small Paws Rescue, Inc. also works with other rescues as needed to provide assistance, medical care, and placement for these special little dogs.
In addition to rescuing and rehoming little dogs, the organization also works with their adoptive families to provide them with all the support they need.
Small Paws Rescue, Inc. is committed to keeping adopted dogs in their homes by providing them with socialization, behavioral counseling, training, and veterinary care as needed. This organization also advocates for quality care for all animals, including spaying and neutering, throughout Oklahoma
Small Paws Rescue, Inc. Breeder Details:
3. Tiny Tails Small Dog Rescue
Located in Oklahoma City and Piedmont, Tiny Tails Small Dog Rescue is a 501(c)(3) non-profit. It is a small group of women committed to reducing the kill rate at overcrowded shelters.
They welcome any smaller dog in need of help. As a non-profit organization, they provide adoption outreach to local businesses and hold adoption events in the area. Tiny Tails' mission is to help connect homeless dogs with stable and loving forever families.
Tiny Tails Small Dog Rescue Breeder Details:
4. Saving Whiskers and Tails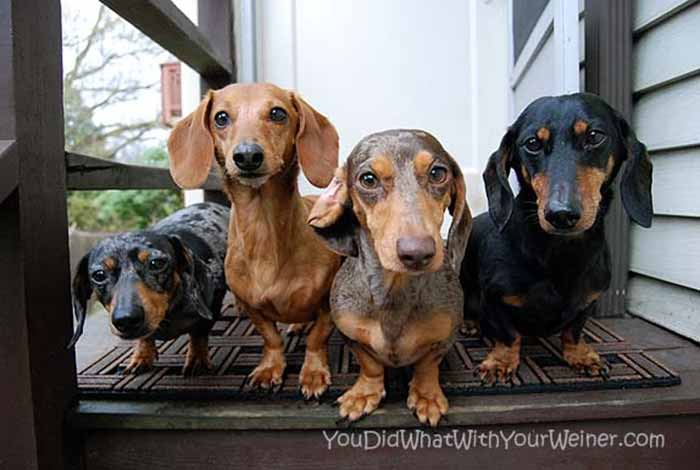 Saving Whiskers and Tails is a charitable organization that aims to provide shelter, care, and love to pets in need in Oklahoma. They accept donations and offer volunteer opportunities, so if you are interested in getting involved, you can visit their website for more information.
Saving Whiskers and Tails hosts fundraisers such as walks and bake sales throughout the year. They also organize adoption events, allowing people in the area to find their perfect companion. They are dedicated to giving pets a second chance at life and providing the highest care and love. Additionally, they are always looking for more volunteers and donations to help them continue their fantastic work.
Saving Whiskers and Tails also works closely with local animal shelters, networking their adoptable pets with new owners. They also provide spaying and neutering services to the public, helping to ensure more pets find loving homes.
Additionally, they frequently hold pet store and veterinary clinic events to educate the public about pet care and responsible pet ownership.
Saving Whiskers and Tails Details:
5. Choteau Pound Pals
Choteau Pound Pals is an animal rescue based in Choteau, OK. They are dedicated to finding homes for homeless animals in their community and beyond. This group strives to provide the best care, including medical treatment and rehabilitation.
They provide compassionate and responsible homes for pets through their adoption process. They also provide resources to owners in the community to help them keep their pets healthy.
If you want to adopt a pet from Choteau Pound Pals, you can visit their website and fill out the adoption application form. You will need to provide basic information, such as your name, contact information, and the type of pet you are interested in. Once your application is processed and approved, you can meet and visit the animal before officially adopting the pet.
Choteau Pound Pals Details:
Dachshund Puppies in Oklahoma
Dachshunds are loyal, active, and intelligent. They are pretty loving, making them great family dogs. Dachshunds generally respond well to training as an independent breed and can learn various tricks.
However, they can also be stubborn, so consistency is key when training and reinforcing desired behaviors. All Dachshunds have a hunting instinct and will happily chase anything that moves. They are usually quite friendly with people and good with other dogs as long as socialization starts early.
Dachshunds love to dig, which can mean either fun or frustration for their owners. They enjoy exploring every corner of the yard, tunneling under shrubs and under the fence.
They can be quite good at escape, so taking precautions such as burying the fence and covering any potential escape holes is recommended. Dachshunds are also known for their bark and usually let you know if a stranger is nearby. They are generally curious and like to investigate and frequently sniff around.
How to Choose a Dachshund Rescue in Oklahoma
Be sure to examine any paperwork provided by the rescue to verify their vetting process. Finally, visit the rescue in person to see the environment before making a final decision.
In addition to assessing the source and vetting process of the rescue, it is critical to investigate if Dachshunds are checked for health, vigor, and any conditions they might be prone to based on their breed.
Ask the rescue organization detailed questions about possible injuries, health concerns, and previous living conditions. If all of these questions are answered satisfactorily, there is a good chance that the rescue Dachshund is a good fit for you and your family.
Frequently Asked Questions
What makes a Dachshund a Dapple?
Dapple is a unique coat color found in some Dachshunds. For more information, read our guide.
What two breeds make the Dachshund?
The Dachshund's lineage is a mix of different breeds including the Pinscher and German Shorthair Pointer. That said, there is variation depending on the coat type (smooth, wirehaired, and longhaired).
How long do Dachshunds live?
The life expectancy of a healthy Dachshund is 12 to 16 years.
Conclusion for "Best Dachshund Rescues in Oklahoma"
Adopting a Dachshund from a rescue can be a gratifying experience. Not only will you give a loving home to a pet in need, but you can also expect a great companion with a unique, loyal character. With love, sensitivity, and care, adopting can be an excellent way to make a difference in an animal's life.
When researching Dachshund rescue organizations, make sure to ask plenty of questions. Research the organization's track record and ask about testing for health and behavior. It's essential to get an idea of the individual personalities of the dogs, as well as any specific health issues or traits they may have.
If a rescue dog's medical history is unknown, consider having them seen by a vet and doing a physical exam. Additionally, you should talk with the rescue group and find out if the dog was taken in due to relinquishment or abandonment by their owner.
For more guides similar to this list of Dachshund rescues in Oklahoma, check out:
Before you adopt a Dachshund from a rescue in Oklahoma, learn more by watching "Owning a Dachshund: THE PROS AND CONS" down below:
Garrett loves animals and is a huge advocate for all Doodle dog breeds. He owns his own Goldendoodle named Kona. In addition, he volunteers at the Humane Society of Silicon Valley, where he fosters dogs and helps animals. Garrett enjoys writing about Doodles and believes that dogs can teach humans more about how to live than humans can teach a dog.
Why Trust We Love Doodles?
At We Love Doodles, we're a team of writers, veterinarians, and puppy trainers that love dogs. Our team of qualified experts researches and provides reliable information on a wide range of dog topics. Our reviews are based on customer feedback, hands-on testing, and in-depth analysis. We are fully transparent and honest to our community of dog owners and future owners.