Here's what you need to know if you're searching for Dachshund breeders in Missouri. Dachshunds, also affectionately known as wiener dogs or sausage dogs, are short-legged, long-bodied, hound-type dogs. They come in various coat types, such as smooth, wire, and long hair.
Dachshunds were developed to scent, chase, and flush out burrowing animals. There are many reasons why Dachshunds are one of the most popular dog breeds in the world. These include calm temperament, good behavior, friendly disposition, and unusual shape.
Before scrolling down this list of Dachshund breeders in Missouri, you can check out these other recommendations from our team at We Love Doodles: Best Boxer Breeders in Missouri and Best French Bulldog Breeders in Missouri.
Dachshund Puppies For Sale in Missouri
Do you want to adopt a Dachshund puppy? We've compiled a list of the top Dachshund breeders in Missouri.
Dachshund Product Recommendations: Best Baby Stroller with a Dog Compartment and Best Pet Insurances For Small Dogs.
1. PuppySpot's Dachshunds For Missouri
Since you're searching for Dachshund breeders in Missouri, we recommend checking out PuppySpot's trusted platform. PuppySpot is a reputable dog marketplace where you can browse and find available Dachshund puppies right from the comfort of your home in Missouri.
It would help if you kept in mind that all Dachshund breeders with listed puppies must go through a strict screening process, so you can rest assured knowing that your companion will be safely shipped to your home in Missouri. Before continuing on your search for a Dachshund puppy for sale in Missouri, check out the link to PuppySpot's marketplace below.
PuppySpot Details
2. KB DOXIES
KB DOXIES is a small breeder of quality Miniature Dachshunds with over 25 years of experience. The goal of their program is to provide you with a healthy, socialized family raised companion. They love their dogs as if they were their own.
All puppies are raised inside their home and are well socialized with other dogs and humans. They live in a country setting and have a large fenced area where they can run and play. Breeding dogs and puppies are fed high-quality food and vitamins to keep them healthy.
KB DOXIES Details
3. Wade's Kennels, LLC
Wade's Kennels, LLC is a small, family-owned kennel in Jefferson City, Missouri. Their Dachshunds come in various colors and patterns in short, long, and wire hair. Having started breeding dachshunds in 2004, they like being small and want to stay that way. Dachshunds are bred for the breed's love, not for the money.
They are primarily concerned with raising healthy puppies. Since they don't have many dogs, they don't always have puppies. To avoid over-breeding, they only have a few litters a year. Puppies are born and raised in climate-controlled kennels. They are spoiled and interact with children, other dogs, and even cats.
A puppy cannot go to its new home until eight weeks old. Before leaving, they will receive a check-up from a veterinarian and vaccinations and worming. Each puppy comes with a written health guarantee and is AKC or ACA registered. Wade's Kennels, LLC is registered with the Missouri Department of Agriculture and the Missouri Secretary of State.
Wade's Kennels, LLC Details
4. Cool Runnin Dachshunds
Dickie and Roberta own Cool Runnin Dachshunds. Now that their children are grown, the couple has time to raise these adorable, loving dogs on their 12 acres in Polo, MO. Their dogs live in their home along with their puppies. All of the puppies are handled daily, socialized, and come pre-spoiled.
All of the puppies bring joy and comedy to their lives. The couple has spent the last three years reading, researching, and learning about the breed. It is a lifelong learning process. Two of their girls have already been shown at AKC & UKC shows. So you can expect a happy, energetic companion from Cool Runnin Dachshunds.
Cool Runnin Dachshunds Details
5. Cadillac Kennel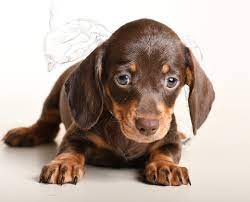 In the quaint town of Bakersfield, Missouri, there is a cozy boutique dog kennel named Cadillac Kennel. Since 2005, they have been breeding high-quality puppies and have some super cute puppies for sale. With great pride, they have strived to provide the healthiest, finest Miniature Dachshund puppies available.
They strive to find exceptional homes for these exceptional babies. Cadillac Kennel is a Blue Ribbon Kennel. They are one of nine kennels awarded by the state of Missouri. Cadillac Kennel was recognized as one of the best kennels in Missouri.
Blue Ribbon Kennel Program recognizes Missouri's top kennels with a premium puppy program. In addition, a Blue Ribbon Kennel is committed to the industry through participation in continuing education opportunities and is certified by the Missouri Department of Agriculture's Animal Care Facilities Act (ACFA).
Cadillac Kennel Details
6. Mooney Dogwood Hills Farm
Mooney Dogwood Hills Farm is located near Richland, Missouri, in the Ozark Mountains. They love Dachshunds. The breeders consider them kind and have chosen to breed them out of love and passion for them. They raise healthy, well-trained puppies to accompany you in your life.
They enjoy socializing their puppies with their grandchildren. So if they sneak in a picture or two, don't be surprised. Natalee, their granddaughter, may even answer the phone. They are licensed and inspected by the USDA, the State of Missouri, and their veterinarian.
Mooney Dogwood Hills Farm puppies are well socialized and have time to play with their kittens and other puppies. In addition to Dachshund puppies, they offer Maltipoo (or Maltepoo) puppies, Papillon puppies, and Toy Poodle puppies.
​Mooney Dogwood Hills Farm Details
7. Southern Style Puppies LLC
A puppy from Southern Style Puppies LLC is guaranteed to be happy, healthy, and a pleasure to own. They work closely with professionals who have extensive knowledge of canine care, feeding, health, and reproduction. The staff is well-trained in all aspects of animal care.
The facilities meet and exceed the strict standards of today's requirements. In addition, they are licensed and inspected by the Missouri Department of Agriculture and the United States Department of Agriculture.
Here are a few things that make them stand out:
Health testing is done on adult dogs to ensure that you get a healthy puppy.
To ensure their dogs are free of Brucellosis, they have their blood tested.
They have also tested for Progressive Retinal Atrophy. Fortunately, none of their dogs have PRA.
Their veterinarians x-ray their dogs for elbows, hip dysplasia, and Legg-Calve-Perthes.
They have a canine ophthalmologist certifying that their dogs do not have inherited eye diseases.
Southern Style Puppies LLC Details
8. AJM Dachshunds
AJM Dachshunds breed miniature, "tween" and small standard dachshunds. Both long hairs and smooth hairs are bred. Their primary focus is on puppies, but they also offer retired adults from time to time. They treat their dogs like family. Dogs are raised in a home environment.
Therefore, there are many opportunities to play with their siblings and run around. This is good for the puppies' development and happiness. Furthermore, they are an AKC-certified breeder, meaning you can expect quality puppies from them.
You will receive a 2-year health guarantee against life-threatening congenital disorders when you purchase a puppy from AJM Dachshunds. If a problem arises with your puppy within two years, it will be replaced with one of equal value when one becomes available.
The buyer is responsible for all veterinary expenses, and there are no refunds. A licensed veterinarian must examine the puppy within 72 business hours of taking possession of it to validate this warranty.
AJM Dachshunds Details
9. Autumn Breeze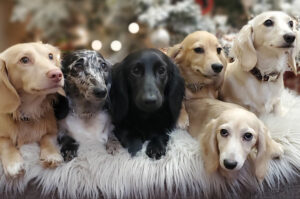 Last on the list of the best Dachshund breeders in Missouri is "Autumn Breeze." Autumn Breeze is a small in-home breeder and has owned Dachshunds since 2008. One of their first Dachshunds was Sadie; she was a joy, full of life, sweet, affectionate, and everything you could want in a pet.
Unfortunately, Sadie passed away unexpectedly in 2017, and they attribute their journey with dachshunds to her. Along with their puppies, they give their dogs love and attention around the clock.
Dogs are not kenneled or left outside for long periods. Instead, their dogs are fed Royal Canin and given natural treats (no rawhide). As a result, they produce pups with excellent conformation and temperament because they care so much about each one.
Autumn Breeze Details
Dachshund Puppies in Missouri
Dachshunds are very energetic and have a lot of stamina. They enjoy getting out for walks, playing outside with other dogs, and hunting and digging. So long as they get moderate amounts of daily exercise, they can also adapt to small living spaces. A half-mile walk twice a day (about 10 minutes each) is about right. When time is limited, an activity like fetch will fill their need for action.
How to Choose a Dachshund Breeder in Missouri
Google the Dachshund breeder and read any comments or reviews online. You can see if people were happy with their Dachshund puppy when they purchased it from that breeder. Don't rely solely on online reviews when conducting your research since these can easily be manipulated or faked.
Where Do You Find a Dachshund Breeder in Missouri?
Consult your friends and family for recommendations. Most breeders' business comes from word of mouth when they have a stellar reputation. Most reputable breeders don't advertise their Dachshunds because they don't have to. Several puppies are bred each year, and good homes are always available. They achieve this by building a solid reputation within the Dachshund community.
Conclusion For The "Best Dachshund Breeders in Missouri"
By now, you know that Dachshunds are beautiful dogs. They can bring a lot of joy to families, but they also require attention and care. Choosing a breeder means you agree with the breeder's philosophy and style. This is the first step toward owning a Dachshund. Happy Dachshund-hunting.
For more guides similar to this list of Dachshund breeders in Missouri, you can check out:
Before you bring home a Dachshund from a breeder in Missouri, you can learn more about the breed by watching "Dachsuhnd Pros and Cons" down below: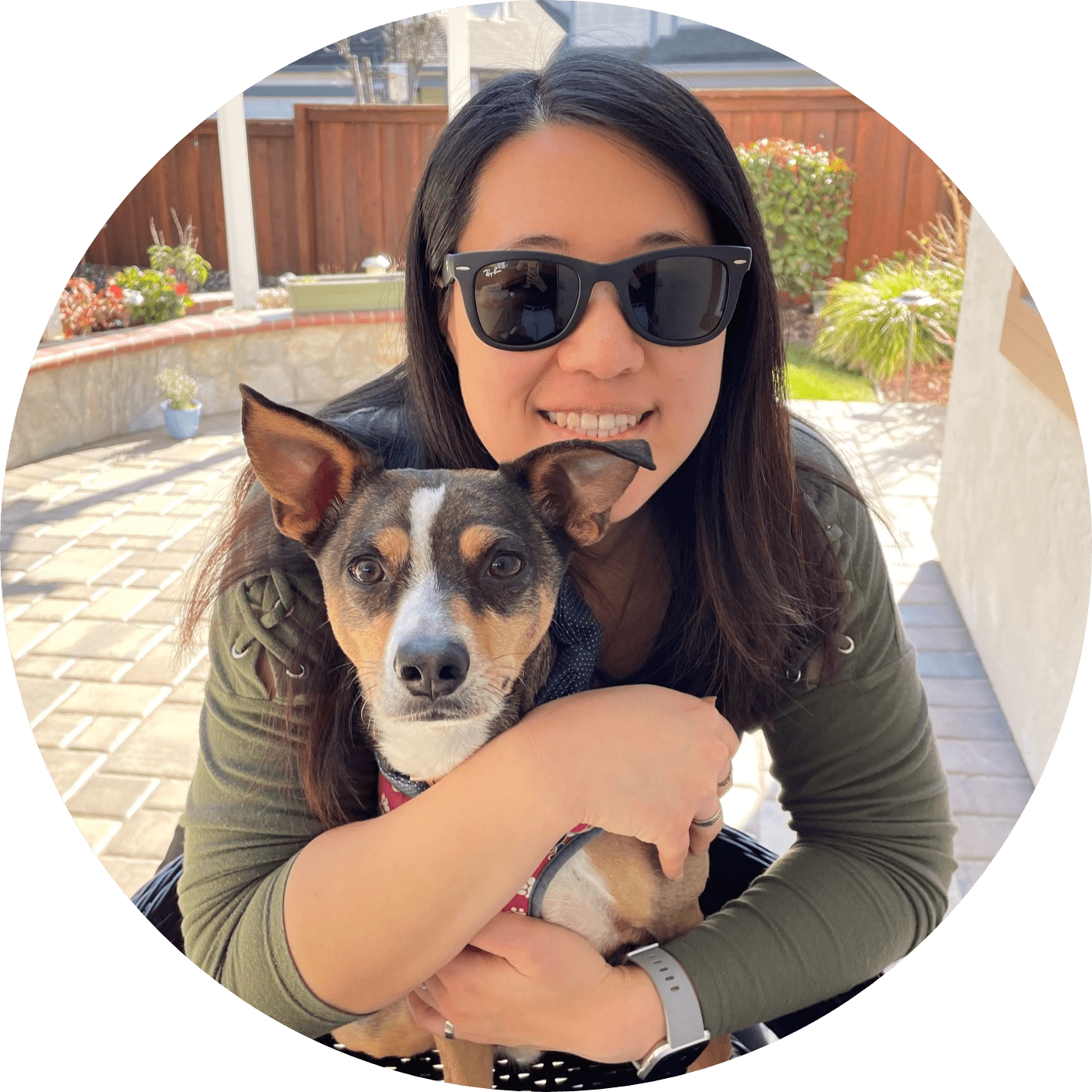 Dr. Sabrina Kong graduated from the Royal Veterinary College in England in 2016 and has been working at a small animal clinic in Northern California since then. She grew up in the Bay Area and got her bachelor's degree from Cal Poly San Luis Obispo. She also became a Certified Canine Rehabilitation Practitioner through a program at the University of Tennessee.
When she isn't in the clinic taking care of her four-legged patients, she enjoys traveling and trying new foods with her friends and her three-legged dog, Apollo. She adopted Apollo from her clinic when he was a puppy with numerous health issues. Dr. Kong truly cares about taking care of animals.