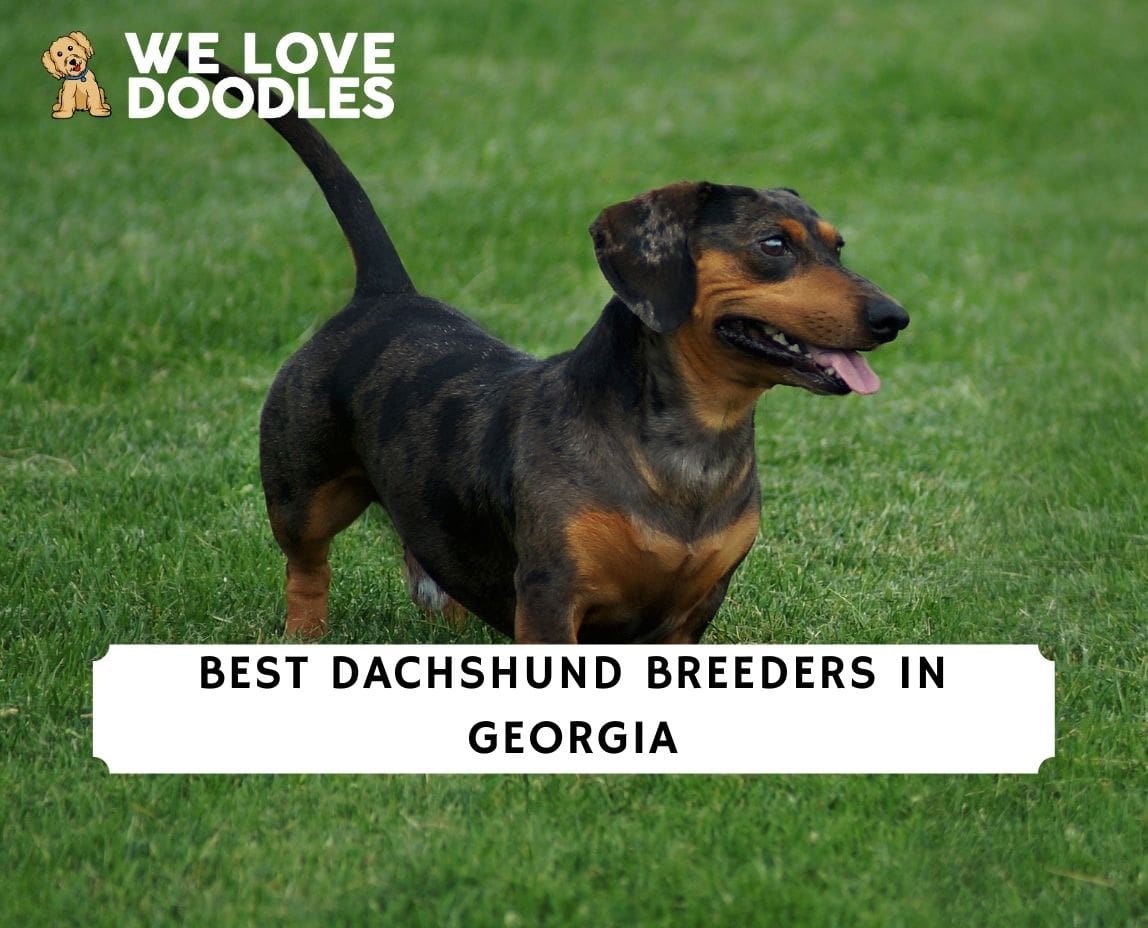 Here's what you need to know if you're searching for Dachshund breeders in Georgia. Dachshund is a smart and energetic, active, bold dog with a vibrant personality. These unique qualities have made it popular among dog lovers.
Their vigilance and alertness with their strong bark make them excellent watchdogs, and their determination to face and endure difficult situations can make them a little stubborn.
Notwithstanding, their charming nature, distinct appearance, friendliness, and the ability to adapt to apartment living make them lovely pets to adopt. If you live in Georgia, here's a list of top Dachshund breeders to get a puppy.
Before scrolling down this list of Dachshund breeders in Georgia, you can check out these other recommendations from our team at We Love Doodles: Best Corgi Breeders in Georgia and Best Pomsky Breeders in Georgia.
Dachshund Puppies For Sale in Georgia
Getting a healthy and desired Dachshund may prove difficult if you consider adopting a Dachshund. But below is a list of the best and most reliable Dachshund breeders in Georgia to make your search an easy task.
Dachshund Product Recommendations: Best Dog Soccer Balls and Best Puppy Flea Shampoos.
1. PuppySpot's Dachshunds For Georgia
Since you're searching for Dachshund breeders in Georgia, we highly recommend that you look at PuppySpot's website. PuppySpot is a trusted dog marketplace where you can search and find a compatible Dachshund puppy right from the comfort of your home in Georgia.
It would be best to keep in mind that all Dachshund breeders must go through a strict screening process, so you can rest assured that your companion will be safely shipped to your doorstep in Georgia. Before continuing on your journey for a Dachshund puppy for sale in Georgia, check out the link to the marketplace below.
PuppySpot Details
2. Brownwood Farm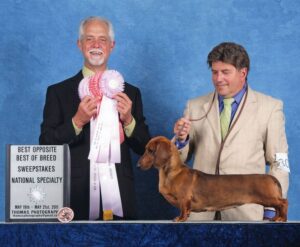 Brownwood Farm is a skilled Dachshund breeder located in Alpharetta, Georgia. They have had experience in raising Dachshunds since 1998 and specialize in breeding Standard Smooth-haired and Miniature Wire-haired Dachshunds. The breeders behind Brownwood Farm, Roger Brown and Jerry Cerasini, got their first Mini Wire-head Dachshund breed in 1998, which they loved and, as a result, shortly considered breeding Miniature Wire-haired show dogs.
Brownwood farms breed healthy Dachshunds with remarkable temperaments to be excellent companions while aiming for show-quality dogs. Since then, they have been producing miniature wirehaired and standard smooth Dachshunds and enjoying that activity tremendously.
They pride themselves in breeding better Dachshunds and in having healthy dogs with great temperaments that are amazing. If you have considered getting a Dachshund puppy, contact Brownwood Farms to obtain your preferred Dachshund dog. All their puppies are healthy, happy, and well-socialized. Feel free to contact Brownwood Farms via email or phone call. They are always happy to hear from you and provide the most suited puppy for your family.
Brownwood Farm Details
3. JLS Dachshund
JLS Dachshunds is a smooth coat miniature Dachshund breeder located in Clermont, Georgia. They breed smooth-coat miniature Dachshunds in various colors, including Isabella Fawn, chocolate, and Dapples. They raise their puppies within their home with lots of care, making it easier for Dachshunds raised in JLS to socialize quickly.
Dachshunds raised by these breeders also adapt to apartment living since they are raised around people. They also offer support and assistance if you cannot care for the puppy for any reason. The breeder also advises and encourages Dachshund owners to feed a grain-free diet to both puppy and adult dogs and avoid foods that may be unhealthy for Dachshunds.
Puppies purchased from JLS Dachshund are vaccinated and dewormed. They are also registered in the American Kernel Club (AKC) and have a one-year health guarantee. Getting your new puppy from JLS Dachshund is an option you can count on. If you want to get a good Dachshund, you can visit them in Gainesville, Georgia, or visit their website to find out more.
JLS Dachshund Details
4. Grandma's Hot Dogs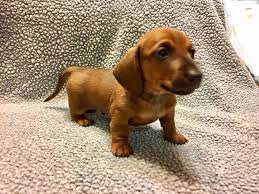 Grandma's Hot Dogs is an experienced breeder that raises miniature Dachshund puppies located in Duluth, barely twenty minutes from downtown Atlanta. Grandma's Hot Dog is licensed and inspected by the State of Georgia, and all their puppies are AKC registered. They breed Dachshund puppies of various colors and patterns, including English Creams.
Grandma's Hot Dogs are raised to be healthy and socialized to have a friendly disposition. They only have twelve breeding doxies that have been raised in their home as pets. At the same time, they offer unique and varied breeding programs to correspond to technical aspects like quality and disposition.
Getting a new pet may seem tough, so Grandma's Hot Dogs makes it easier for new owners. This is by ensuring all their puppies are already paper-trained and vet-checked before being given to their new owners. Grandma's Hot Dogs also provides advice and recommendations on their website for future puppy owners.
They advise on areas such as nutritional products and differences in Dachshund dogs to consider obtaining a Dachshund puppy that best suits your need. Getting a dog from there will fulfill that you have got the right one for you and your family. So if you are looking for a sweet Dachshund, you can get one from there.
Grandma's Hot Dogs Details
5. Stacey's Precious Puppies
This breeder works with AKC and CKC in raising Dachshunds miniature(10-12 lbs) and standard Dachshunds (15-28 lbs) and other sizes. In the breeding of puppies, they concentrate on beauty and health. Stacey's puppies are healthy and energetic dogs with excellent supervision and protection.
They give variations to dogs to enable their adopters to have active dogs and cheerful ones. They sell puppies from fall to spring and give instructional lessons and advice to people who own a dog from them. They give pet care explanations, and their dogs are trained to steal the heart of those who come their way because of their interesting and friendly nature.
Their Dachshund comes in two sizes which are standard and miniature. These are trained to be devoted pets to their adopters and also have social vitality. They also have varieties of colors such as black, red, blue, brown, fawn, and chocolate that you can gladly choose from. If you are in Georgia or living around, and you need a charming and beautiful Dachshund puppy, you can visit this breeder and be sure of getting a trusted Dachshund dog.
Stacey's Precious Puppies Details
6. Castleway Dachshund
Castleway Dachshund is a breeder of miniature Dachshund puppies that produce a happy and sound dog with good temperaments. Being customer-friendly,  they commit considerable time and tactics to educate their customers on how to train their puppies.
With their year of experience and training skills, they develop a Dachshund that acts as a protector and a friendly pet for you and your family. They have varieties and patterns of Dachshund puppies that you can choose from, just as you desire. If you are looking for where to adopt your Dachshund puppy, they are reliable and will offer your dream dog.
This breeder focus on good veterinary care, healthy eating, healthy reproductive routine. Notwithstanding, they also focus on giving guidelines on maintaining the puppy's good health and other physical routines when you adopt them. Visit Castleway Dachshunds' breeder to fulfill that need of adopting the right Dachshund puppy.
Castleway Dachshund Details
7. Ka Ka's Royal Doxies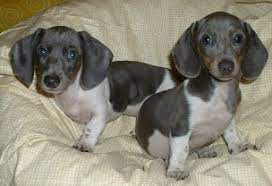 This breeder is seen as a reputable miniature Dachshund breeder in Georgia. With amazing management quality, they train and sell Dachshund puppies to people who wish to own a dog. They bred blue and tan piebald miniature puppies. Kathi, the breeder, started breeding in 1997 with lots of research to produce quality Dachshunds for customers.
They aim to socialize their dogs to produce hunters and friendly pets that you need. Their puppies are handled with love and care from day one. They guarantee healthy Dachshund puppies by giving them proper feeding and vitamins. If you're looking for a good breeder to get your quality Dachshund, Ka Ka's royal doxie is the right place to go.
Ka Ka's Royal Doxies Details
8. Kylane Kennel
Last on the list of the best Dachshund breeders in Georgia is "Kylane Kennel." This is a small family kennel located in Guyton, Georgia. This kennel started in 1997, and they take pride in offering quality pets to all customers. Kylane kennel strives to make all puppies come with a sweet personality and love and care.
This breeder first started this kennel by raising their dog, which they kept in the kennel and raised from a puppy. Through this means, they started the kennel. They guarantee the puppy is in good health at the time of sale. There is a provision for immunization and deworming of puppies, and they give immunization and worming reports after adoption. This breeder guarantees the puppy to be free of life-threatening continental defects.
They also make healthier homemade dog treats. Kylane kennel also guides customers on making homemade dog treats that are healthier than the ones bought in shops. You can purchase your dream Dachshund puppies from them. In the payment method, you can pay in cash- if the puppy is to be picked up by the owner. You can also make payments through personal check, US postal money order, and western union Moneygram.
Kylane Kennel Details
Conclusion For The "Best Dachshund Breeders in Georgia"
Since Dachshunds are trained to be hunters, they can be suspicious of strangers. So, it is essential to socialize them when they are still puppies to serve a pet's needs.
You can only be sure of getting one with the qualities of a hunter and friendly pet when you obtain your Dachshund from a reputable breeder. With our list, you are in luck in choosing the best Dachshund breeder in Georgia.
For more guides similar to this list of Dachshund breeders in Georgia, you can check out:
Before you bring home a Dachshund puppy from a breeder in Georgia, you can learn more about the breed by watching "Dachshund Pros and Cons" down below: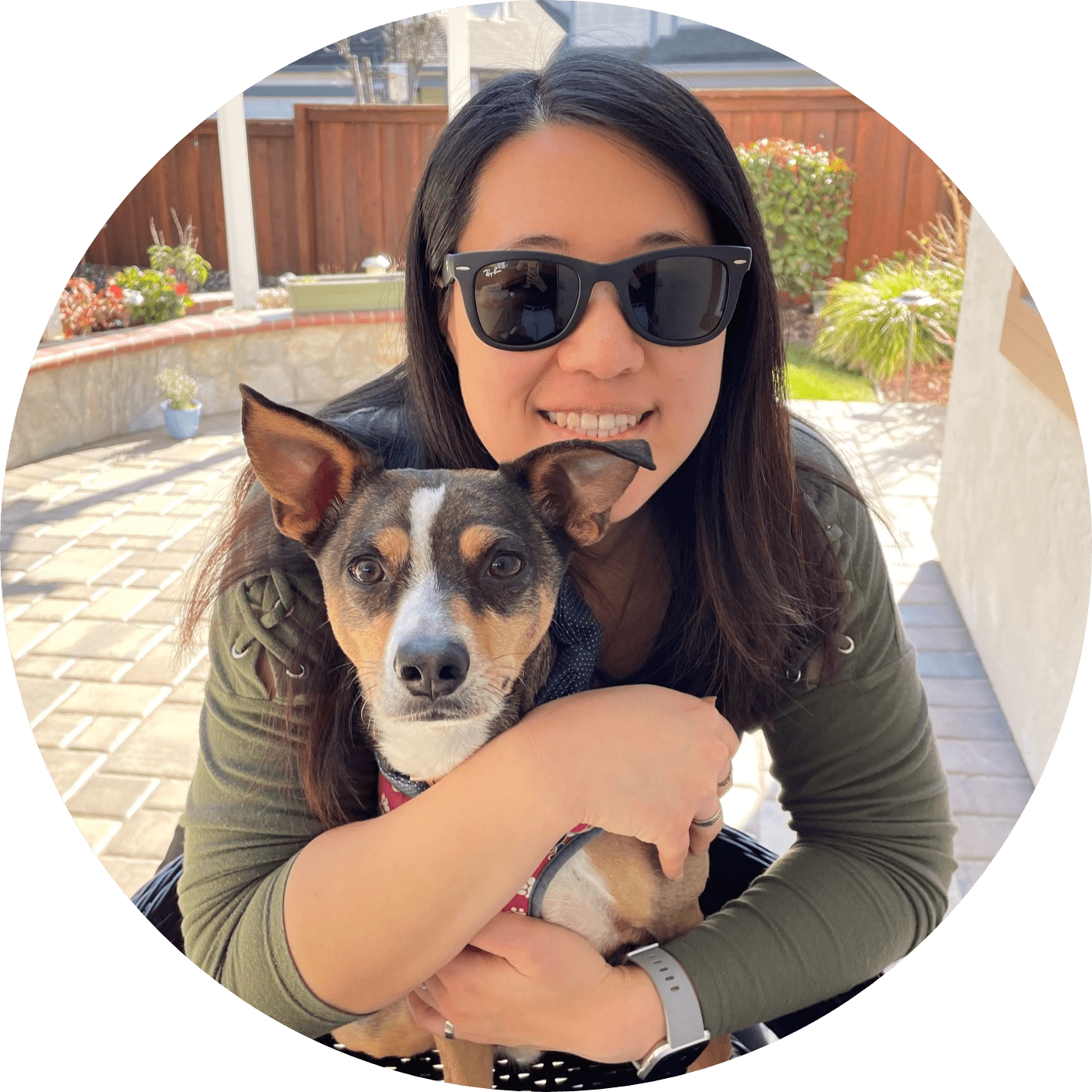 Dr. Sabrina Kong graduated from the Royal Veterinary College in England in 2016 and has been working at a small animal clinic in Northern California since then. She grew up in the Bay Area and got her bachelor's degree from Cal Poly San Luis Obispo. She also became a Certified Canine Rehabilitation Practitioner through a program at the University of Tennessee.
When she isn't in the clinic taking care of her four-legged patients, she enjoys traveling and trying new foods with her friends and her three-legged dog, Apollo. She adopted Apollo from her clinic when he was a puppy with numerous health issues. Dr. Kong truly cares about taking care of animals.