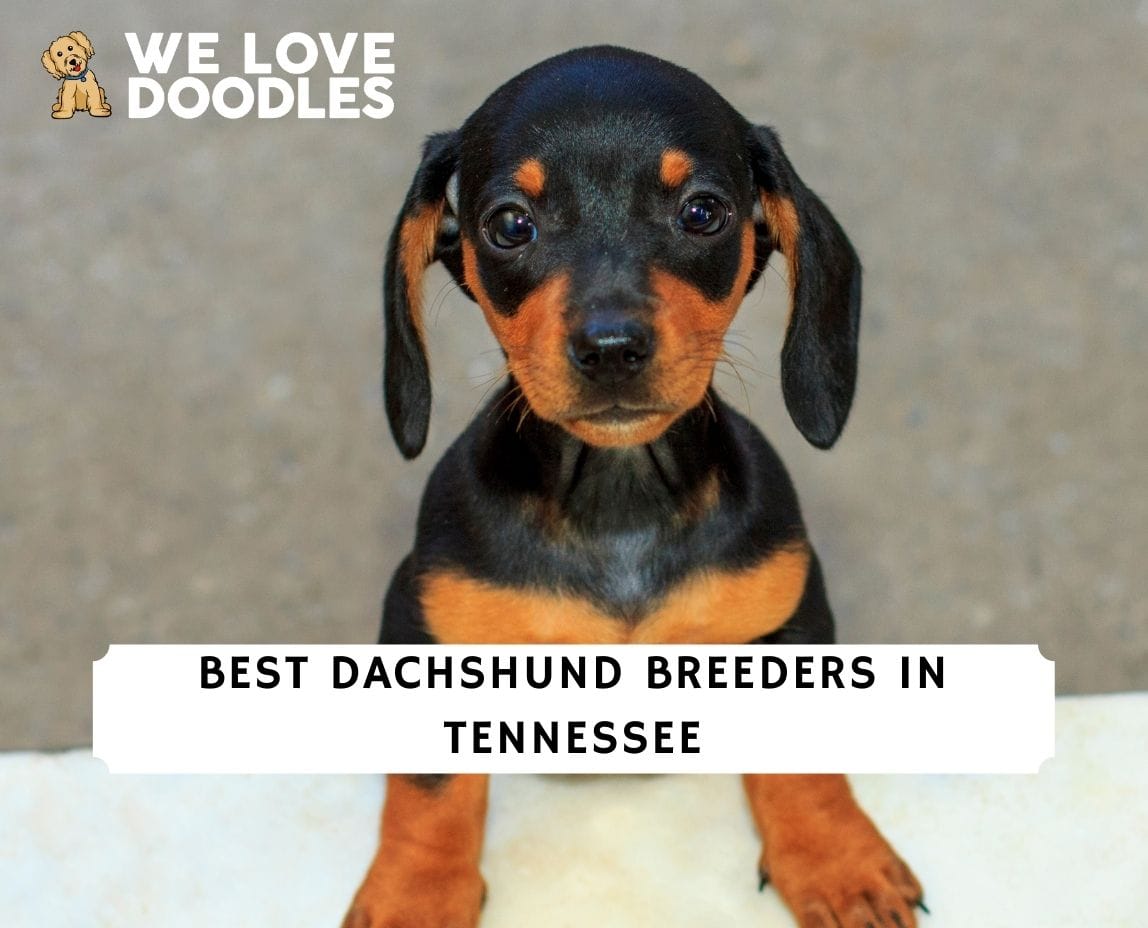 Here's what you need to know if you're searching for the best Dachshund breeders in Tennessee. Originally from Germany, Dachshund dogs are among the world's most popular breeds, mainly due to their calm temperament, good behavior, friendly disposition, and out-of-the-ordinary shape.
Before scrolling down this list of Dachshund breeders in Tennessee, you can check out these other recommendations from our team at We Love Doodles: Best Labrador Breeders in Tennessee and Best Bernedoodle Breeders in Tennessee.
Dachshund Puppies For Sale in Tennessee
Some people might not know who to turn to to get one of these puppies. If you happen to be one of them, we've compiled a list of the top Dachshund breeders in Tennessee, hoping it can help you.
Dachshund Product Recommendations: Best Dehydrated Dog Food and Best Luxury Dog Houses.
1. PuppySpot's Dachshunds For Tennessee
Since you're searching for Dachshund breeders in Tennessee, we recommend browsing through PuppySpot's online platform. PuppySpot is a reputable marketplace where you can search and find available Dachshund puppies in Tennessee from the comfort of your home.
You should know that all Dachshund breeders with puppies listed must go through a strict screening process, so you can rest assured knowing that your companion will arrive in Tennessee safe and sound. Before you continue on your journey for a Dachshund puppy for sale in Tennessee, check out the link to the marketplace below.
PuppySpot Details
2. Whispering Pines Farm
Let's start this list with Whispering Pines Farm. A small Dachshund breeder located in Corryton, TN. They have been working with the dachshund breed for over 25 years and officially breeding it for the past ten years. In that time, they have mastered breeding the dogs and all of the tiny aspects.
They are certified by the AKC (American Kennel Club) and the CKC (Continental Kennel Club). These are the two biggest authorities regarding dog breeding in the country. This means they have high breeding standards and offer quality dogs. Having the certification also means they are trustworthy. They are looking to breed happy and healthy puppies.
They also want to breed well-tempered and social puppies. For all of this, they use the H.E.A.R.T, which is an acronym for their priorities: Health, Education, Accountability, Responsibility, and Tradition. If you're interested, they offer a 1-year health guarantee in the case of an unexpected health-related event and offer dogs in the nearby states of GA and NC.
Whispering Pines Farm Details
3. Wartridge Doxies
Up next comes Wartridge Doxies, a family breeds puppies located in Newport, TN. Amy, the main breeder, is very fond of the Dachshund breeds and dedicates herself to breeding them. Their main source of motivation is the love for the dog breed itself.
She is deeply committed to breeding healthy, happy, and social puppies, and for that, she focuses on treating each puppy as if they were part of the family. The dogs carry with them their lives alongside the family. Every need for the puppies is taken into account. For the health part, the dogs are fed premium food, are checked by the vet, and are vaccinated and dewormed.
On the social aspect, the puppies have many chances to socialize with their fellow siblings, thus learning how to behave. They'll also receive litter box training and be bred to have a calm and light temperament. They are an AKC-certified breeder. They can be trusted to be quality and trustworthy breeders.
Wartridge Doxies Details
4. T's Mini D's
T's Mini D's stands for Theresa's mini Dachshunds. They are a small, family-owned breeder who has 12 dogs in their family. They are located in Blountsville, TN. They have a passion for the mini Dachshund breed and look to educate and share the breed with the world. Their main motivation for breeding is sheer love for the breed.
They describe the Dachshund as the best possible companion. They are always happy to sit with you and be. All of the dogs are raised in a domestic environment. They are raised with a lot of care and attention and alongside their siblings, with whom they share time and together develop a temperament.
All dogs are registered with the AKC, meaning the puppies are healthy and raised with quality. Since health is also a very important aspect, they remove the dog's claws, have them checked by a vet, get the puppies vaccinated, and finally dewormed. If you're interested in adopting a dog with them, you can contact them through their web page.
T's Mini D's Details
5. Lucky Luciano's
Located in Camden, TN, Lucky Luciano's is the next breeder on our list. They love Dachshunds. They think they are a very friendly breed and have chosen to breed them out of love and passion for it. Now that they have begun breeding them, they aim to raise a healthy, well-trained puppy to accompany you in your life.
Since health is such an important priority for them, they go to great lengths to ensure that they can breed the healthiest puppy possible. They will perform DNA tests on the puppy's parents to accomplish that. After the puppies are vaccinated, they'll get de-wormed and vaccinated.
Their puppies come from excellent bloodlines, meaning they have quality in their veins in health, great temperaments, and very friendly dispositions. The dogs are raised in a home environment. They have plenty of chances to run around and socialize with their siblings. This is very good for the puppies' happiness and development. They are also an AKC-certified breeder, meaning they offer quality puppies that you can be happy with.
Lucky Luciano's Details
6. Walnut Hill Dachshunds
Next on our list is nestled in the town of Ripley, TN. You can find a family who dedicates themselves to breeding Miniature Dachshunds. Their business is called Walnut Hill Dachshunds. They are small-scale breeders who enjoy breeders simply because they enjoy having dogs as a pet. They want to share the happiness of having a dog with the world.
All of their puppies are raised to be healthy and happy and develop a good temperament, friendliness, and energy. All of the puppies they breed are done from the comfort of a home. All the puppies live their lives next to the family, sharing time, space, and mingling. They are an AKC-certified breeder. They can be trusted to breed a quality puppy for you. If you have an interest or questions, be sure to contact them through their web page.
Walnut Hill Dachshunds Details
7. Red Barn Farms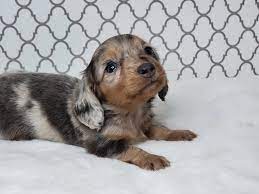 Last on the list of the best Dachshund breeders in Tennessee is "Red Barn Farms." They are small-scale, family-owned dog breeders, breeding Dachshunds since 2014, but they officially opened back in 2017. In the past eight years, they have gathered a lot of skill, talent, and passion for what they do.
Nowadays, their main motivation for breeding is to share the pleasure of having a dog with the world and, at the same time, educate the world about them. All of their dogs are raised in a domestic environment. They enjoy the freedom of going to do a bit of sport, running around, and playing with their siblings.
Since health is a very big priority for Red Barn Farms, they don't believe in letting the puppies outside their property until they have received all vaccinations at the age of 16 weeks. If they do go out, they risk compromising their immune system. If you're interested in getting your dog with them, you can contact them through their web page. They'll also be glad to accompany you on your journey with any basic information or guidelines that you may need.
Red Barn Farms Details
Choosing a Dachshund Breeder From Tennessee
Choosing the right breeder for your dig might not seem a bit thin, but you'll soon find out the importance of choosing the right breeder, as you'll discover there are plenty of differences between their philosophies and priorities. Choosing the one you don't see eye to eye with may complicate things. As it was said, every breeder has a different set of priorities and breeding philosophies.
Some breeders might believe in vaccinating their puppies at an early age. Others might not do it at all. There are a lot of important categories in which you'll need to figure out what you want as an owner. It isn't a matter of right or wrong, but rather what is more important for you.  It would be best to always go with a breeder with whom you see eye to eye and who offers you the most.
Information About Dachshunds From Tennessee
Dachshunds originally come from Germany, and though they may not look like it, they were originally used for hunting purposes.
Some other interesting facts on the breed are:
There are Dachshund races
Dachshunds are considered a very old dog breed
A dachshund doesn't know it is short
It is also safe to say that before you commit yourself to anything, check for your breeder's authenticity, as there have been some cases in which people have been taken advantage of. When caring for a Dachshund, you'll need to give it plenty of attention, care, and time.
They'll also need to be taken to the doctor now and then. You'll be a great owner if you can live with all of this. If in any way you find yourself unsatisfied with our suggestions, there are plenty of other breeders out there. If you're willing, you could make a little road trip to pick up your puppy. Conversely, if you don't want to move a finger, you can also search through the internet.
Related: Best Dog Car Seats For Dachshunds.
Conclusion For The "Best Dachshund Breeders in Tennessee"
If you've made it this far, you know that Dachshunds are wonderful dogs, they can bring a lot of joy to the family, but they require attention and care. If you live with that and go with a breeder, you agree with the terms of philosophy and style. You'll be well on your way to having your Dachshund.
For more guides similar to this list of Dachshund breeders in Tennessee, you can check out:
Before you bring home a Dachshund puppy from a breeder in Tennessee, you can learn more about the breed by watching "Dachsuhnd Pros and Cons" down below: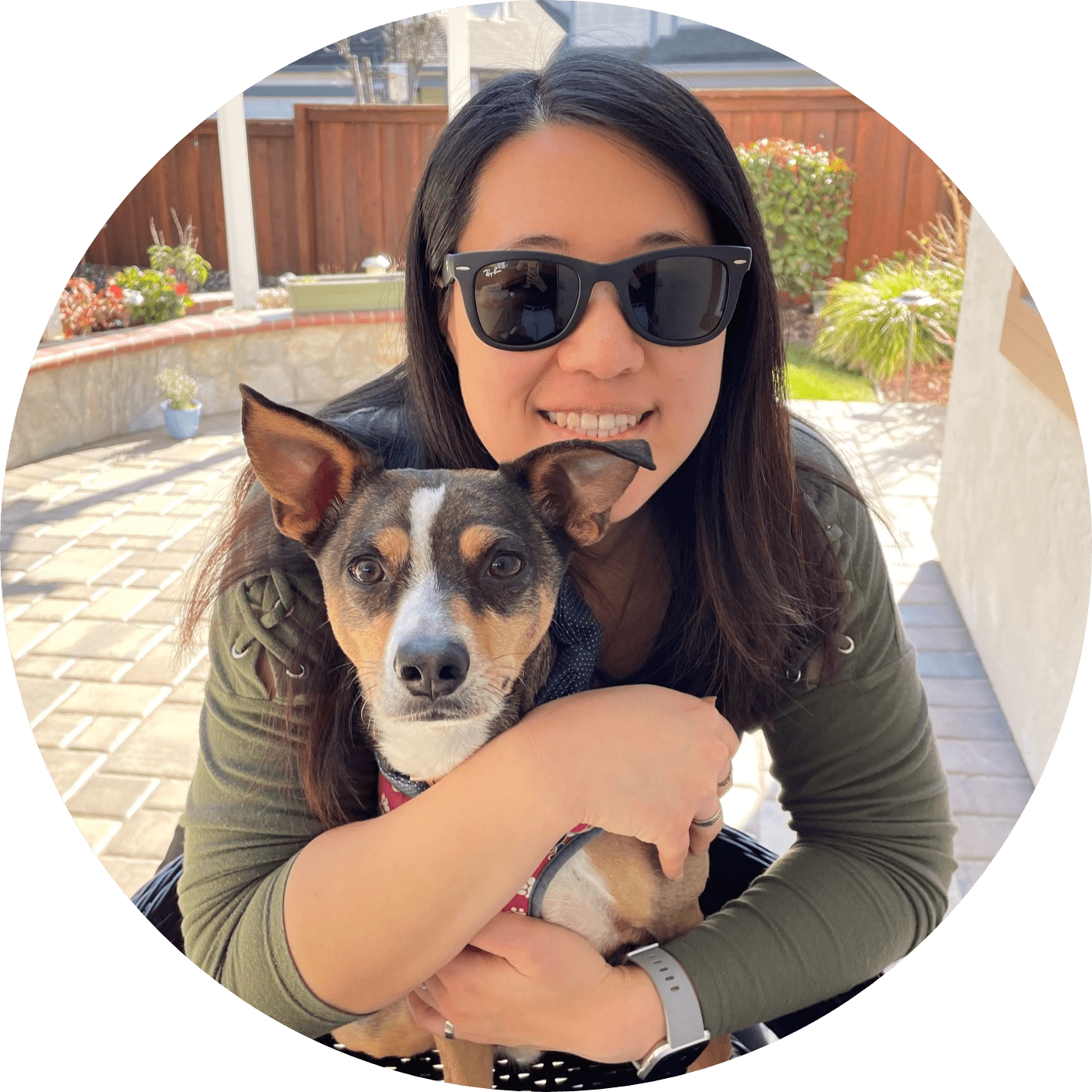 Dr. Sabrina Kong graduated from the Royal Veterinary College in England in 2016 and has been working at a small animal clinic in Northern California since then. She grew up in the Bay Area and got her bachelor's degree from Cal Poly San Luis Obispo. She also became a Certified Canine Rehabilitation Practitioner through a program at the University of Tennessee.
When she isn't in the clinic taking care of her four-legged patients, she enjoys traveling and trying new foods with her friends and her three-legged dog, Apollo. She adopted Apollo from her clinic when he was a puppy with numerous health issues. Dr. Kong truly cares about taking care of animals.