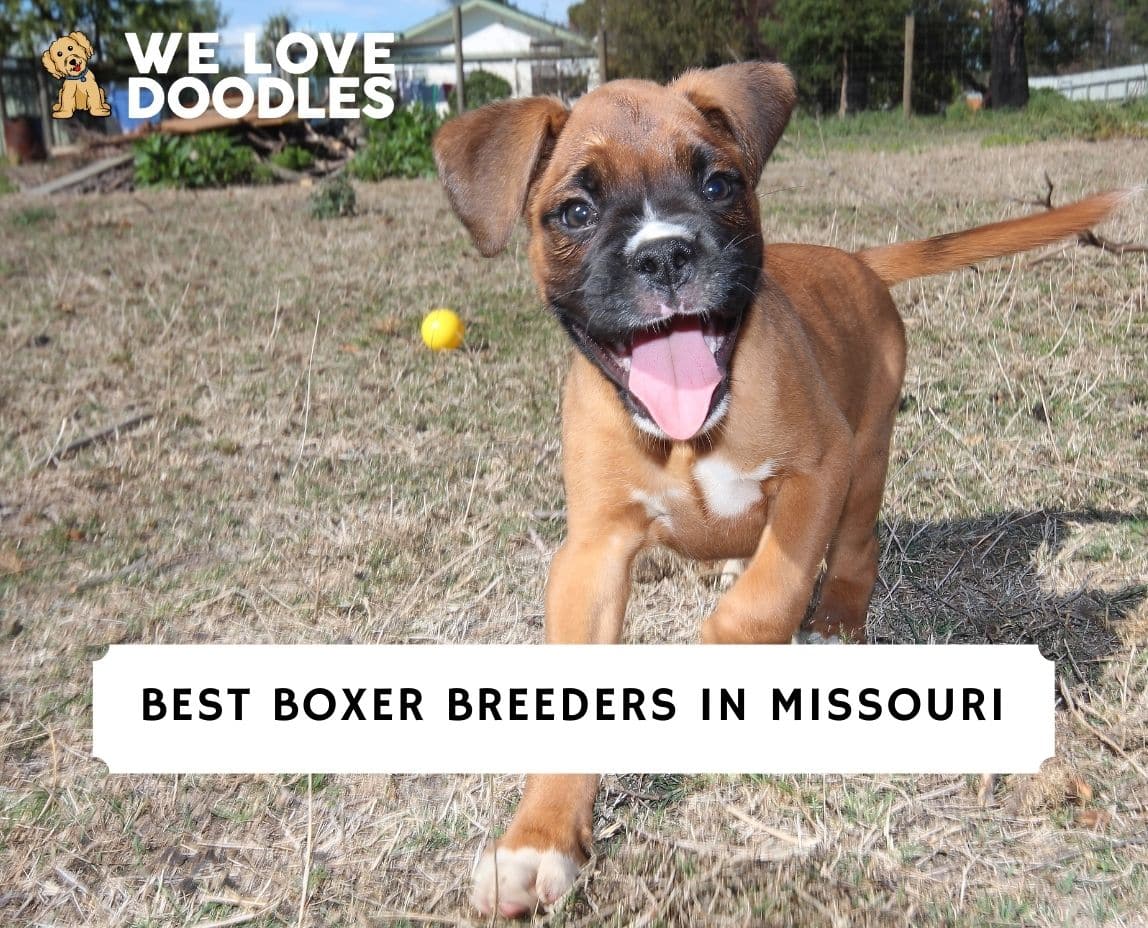 If you're searching for Boxer breeders in Missouri, you've come to the right place. Boxers may seem intimidating at first, but their playful, affectionate, enthusiastic personalities shine through quickly. They are generally versatile dogs that are happy wherever you are (as long as they receive plenty of love).
Boxers enjoy spending time indoors, but you'll want to take your dog for daily walks and provide him with plenty of play opportunities. If you have a family, you'll find a well-trained Boxer who is very patient with children.
Before scrolling down this list of Boxer breeders in Missouri, you can check out these other recommendations from our team at We Love Doodles: Best Labradoodle Breeders in Missouri and Best Bernedoodle Breeders in Missouri.
Boxer Puppies For Sale in Missouri
Are you interested in purchasing a Boxer? Our research has led us to find the most reputable and ethical Boxer breeders in Missouri. These breeders are devoted to preserving the dog and its health and advancement.
Boxer Product Recommendations: Best Dog Bowls Made in the United States and Best Odor Resistant Dog Beds.
1. PuppySpot's Boxers For Missouri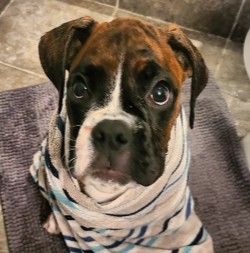 Since you're searching for Boxer breeders in Missouri, we recommend checking out PuppySpot's online platform. PuppySpot is a reputable and trustworthy dog marketplace where you can browse and find available Boxer puppies right from the comfort of your home in Missouri.
Keep in mind that all Boxer breeders must go through a strict screening process, so you can rest assured knowing that your companion will be safely shipped to you in Missouri. Before continuing on your journey for a Boxer companion for sale in Missouri, you can check out the link to the marketplace below.
PuppySpot Details
2. Spencer's Shady Grove Kennel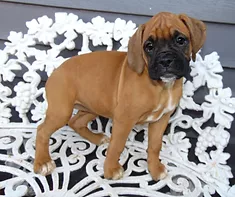 Just outside Cabool, Missouri, Spencer's Shady Grove Kennel is situated in a peaceful neighborhood called Shady Grove. Besides raising high-quality Boxers and English Mastiffs, they are also AKC registered. Every effort is made to provide the highest quality care and facilities for their pets.
Their goal is to raise the highest quality puppies and provide them and their parents with the best care possible. Puppies are raised with love and care by their children and grandchildren, so you can be sure they are pre-spoiled and very socialized before leaving.
They believe a puppy should be a member of your family and live inside your home with you. Puppies must have every opportunity to live a happy and healthy life.
Their goal is to place their puppies in homes where they can get the best life offers. Check out their website for available puppies if you are interested in adding a Boxer puppy to your family. Also, you can contact them by phone or email to learn more about adoption.
​Spencer's Shady Grove Kennel Details
3. Champion Kennels
Champion Kennels is home to some of the best Boxers in the world. Champion Kennels is passionate about their Boxers and strives to raise healthy, sound, and conformationally correct puppies. Before leaving their home, all puppies are checked by a veterinarian.
They spare no expense to raise their Boxer babies. Their surroundings are spotless, and they like to play a lot. There is nothing more they could ask for. They have raised their mothers and fathers from puppies, and they have lovely temperaments, as do most Boxers.
They want to know how you will care for their adorable puppies-so they'll ask about your experience with dogs. You can count on them for help with everything related to training and feeding.
Champion Kennels Details
4. McCoys Classy, Sassy & Smart Boxers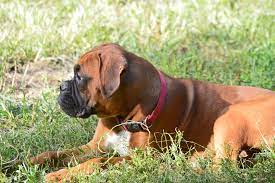 Sherry McCoy is a retired vet assistant and caretaker for McCoy's classy, sassy & smart Boxers with her husband, kids, and grandchildren. Just outside Springfield, Mo., they enjoy a small farm. They breed handsome and intelligent AKC Boxers.
In addition to being raised in the house with their grandchildren, puppies are also given 24/7 supervised care. As a result, the puppies enjoy playing with their grandchildren. In addition, Boxers make excellent therapy dogs, assistance companions, and watchdogs for those who need security.
All puppies are bottle-fed as well as being fed on mom because they feel it helps mom out and it doesn't wear her down as much, and the puppies get stimulation and human touch daily by having their bellies rubbed, toes rubbed, and ears rubbed, so they are adapted to it from birth.
Plasma is also given to newborn babies to boost their immune systems. They'd love to discuss which puppy would be the best fit for your lifestyle, and hopefully, they have a puppy that will fit into yours.
McCoys Classy, Sassy & Smart Boxers Details
5. My Real Farm
My Real Farm specializes in quality raised Boxers, English Bulldogs, and Rhodesian Ridgebacks. They are conveniently located near Springfield, Missouri, just off Route 66, four miles west of the city. Vaccinations and wormings are administered to each puppy monthly.
To stimulate joint health and growth, they provide high-quality food. Each puppy comes with a one-year genetic/hip warranty. The development of puppy temperament is given top priority.
From day three through sixteen, the puppies participate in their "super puppy" program, which includes holding, petting, and playing individually and in groups until the time comes for them to be adopted.
To ensure their puppies will conform to the breed standard, they participate in showing their dogs to improve each breed they specialize in. Among their puppies are champion Boxers. Weekly pictures and videos will make things more personal for adoptive families because you will be able to watch their puppies grow.
After the first vet check, individual puppy selection starts at five weeks. Upon reservation, personal pictures will be available to choose your new family member.
Contact Brenda if you are interested in adopting one of their adorable puppies. As a breeder, they are eager to get to know new adoptive families, and they offer lifetime support to help you have an excellent relationship with your adopted companion.
My Real Farm Details
6. Riverhill Boxers
Last on the list of the best Boxer breeders in Missouri is "Riverhill Boxers." Riverhill Boxers breed champion bloodline AKC Boxer puppies. The goal of their breeding program is to produce the best puppies for family pets and companions. In addition, they do not offer nor guarantee their puppies for show or breeding.
Instead, they prefer that people who adopt them consider them family members, preferably as children. They use the best technology to monitor the mother and her babies closely for the first eight weeks to ensure their puppies are the best available.
In addition to working with and handling the puppies daily, they also pamper them to ensure they have superior emotional health. A licensed veterinarian removes dew claws and docks tails three days after birth.
All vaccinations and dewormings are completed within a strict program, and all documentation is provided. At six weeks old, pre-crate training begins. Puppies are socialized with other animals, such as cats, early.
Riverhill Boxers Details
Boxer Puppies in Missouri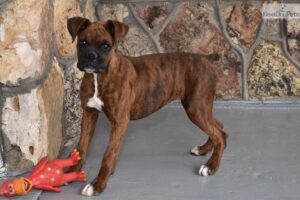 Companionship and exercise are important to the Boxer. Boxers can be destructive if their needs aren't met if left alone in the house. Boxers are the ideal companions for people who are always on the go or for larger families whose homes are often occupied. It doesn't matter whether they live on a country estate or an apartment in the city, as long as they can run and play. If you live in an urban area, regular walks are essential.
How to Choose a Boxer Breeder in Missouri
Choosing the right breeder is crucial whether you're looking for a family pet or a farm dog. Here are some tips to help you decide.
Health test for puppies: Dogs of most breeds are genetically predisposed to certain diseases and conditions. Find out what tests apply to the Boxer breed. You can find health testing information and a list of tests available for Boxers on the AKC website.
Visit the kennel's website: Ask breeders for proof of these results, such as documentation. Additionally, you can check names if you know them. Asking to see a puppy's testing certificates is not offensive to a reputable breeder, and many include them in the puppy packs they send home with each puppy.
Where Do You Find Boxer Breeders in Missouri?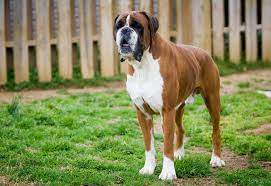 Dog breeders can be found by asking your veterinarian or trusted friends for recommendations, contacting local Boxerclubs, or visiting professional dog shows.
However, it would help if you always kept in mind that a responsible breeder would never sell a dog through a pet shop or in any other manner that prevents them from meeting you.
They will want to thoroughly interview you to ensure that the puppy is a good fit for you and your family. They will want to make sure that you can provide a responsible, lifelong home.
Conclusion For The "Best Boxer Breeders in Missouri"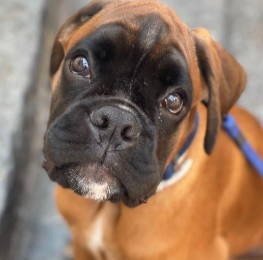 According to the AKC, Boxers are the 11th most popular dog breed. So, the popularity of Boxer puppies in Missouri is no surprise. Unfortunately, this leads to the rise of puppy mills and backyard breeders that sell unhealthy puppies. Your Boxer will suffer for it in the long run. Therefore, you should ensure that you buy your puppy from a reputable Boxer breeder in Missouri.
For more guides similar to this list of Boxer breeders in Missouri, you can check out:
Before you bring home a Boxer puppy from a breeder in Missouri, you can learn more about the breed by watching "10 Things Only Boxer Dog Owners Understand" down below: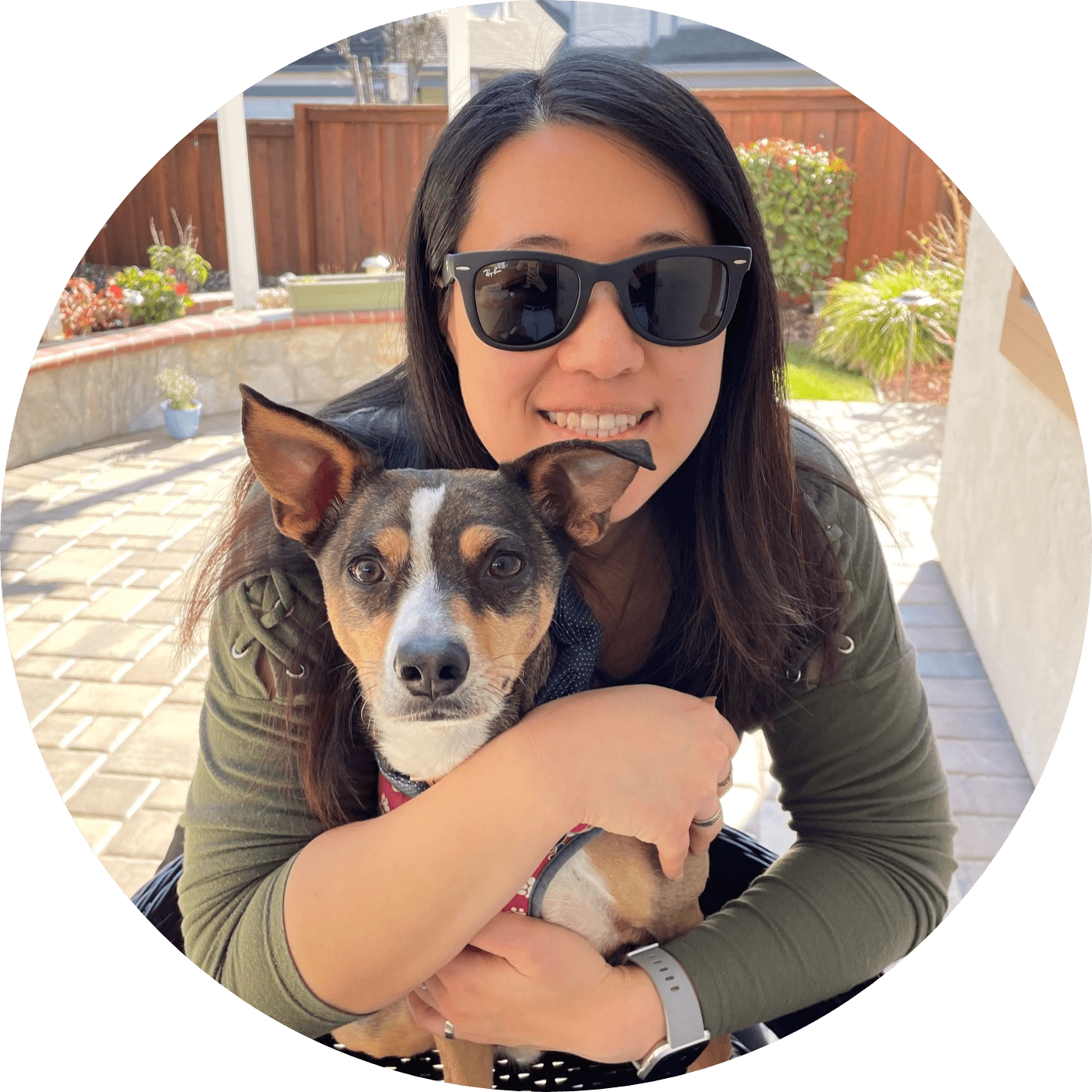 Dr. Sabrina Kong graduated from the Royal Veterinary College in England in 2016 and has been working at a small animal clinic in Northern California since then. She grew up in the Bay Area and got her bachelor's degree from Cal Poly San Luis Obispo. She also became a Certified Canine Rehabilitation Practitioner through a program at the University of Tennessee.
When she isn't in the clinic taking care of her four-legged patients, she enjoys traveling and trying new foods with her friends and her three-legged dog, Apollo. She adopted Apollo from her clinic when he was a puppy with numerous health issues. Dr. Kong truly cares about taking care of animals.