A Cockapoo is a very people-oriented hybrid dog breed that is intelligent, affectionate, and friendly. A cross between a Cocker Spaniel and Poodle, Cockapoos are low maintenance, hypoallergenic, and incredibly easy to train.
Once you've decided to get a Cockapoo puppy in New Jersey, the next step is to look for breeders. This is where things can get a bit complicated since there are tons of options, including puppy mills and backyard breeders. Unfortunately, not all Cockapoo breeders in New Jersey can be trusted since some see this as a high-income business opportunity and don't really care about the health and living conditions of the dogs they breed.
You have to ensure your breeder crosses all the health and safety boxes. To help you do your research for a new puppy, we've curated a list of the best Cockapoo breeders in New Jersey.
Before scrolling down, here are some related articles: Cockapoo Dog Breed Guide and Best Cavapoo Breeders in New Jersey.
PuppySpot is dedicated to connecting individuals who want to adopt a puppy with responsible breeders. They adopt a personalized approach and keep the needs of those looking for a Cockapoo puppy as well as the breeders in the forefront. One of the main reasons that we recommend PuppySpot as the #1 breeder is because we bought one of our doodles from them and had a really good experience.
One of the main reasons we choose PuppySpot is because they save you a ton of time screening various breeders. Their all-inclusive and thorough screening process goes beyond state regulations and USDA, enabling them to ensure that you get the best option available. They also take the utmost care to ensure that the screening process is stellar and that all those who breach or don't comply with the set standards are terminated. You won't find any puppy mills or backyard breeders on this website.
This breeder screening process is quite in-depth, with over 100 points of emphasis. Additionally, their 50+ employees are committed to breeder compliance, with a zero-tolerance policy for substandard breeding or puppy mills in place. They steer clear of all breeders that prioritize profit over their animals' welfare. To date, they have sold over 220,000+ puppies.
They also follow a 30-point checklist that is implemented only after a puppy undergoes an extensive nose-to-tail health assessment, which a licensed vet completes. In addition, all their Cockapoos breeders are expected to implement a vet care program, forge a formal relationship with an attending USDA-accredited vet, and adopt daily exercise plans.
We also like PuppySpot because they actually have Cockapoos puppies for sale in New Jersey today. Since they are a large network of ethical breeders around the United States, you aren't limited to just one breeder with a long waitlist. This is also one of the main benefits because you can actually get a Cockapoo puppy today. If the exact puppy that you want isn't located in New Jersey, PuppySpot will safely fly it out to you. We highly recommend that you check them out.
Cockapoo Breeder Details
2. Jans Cockapoos New Jersey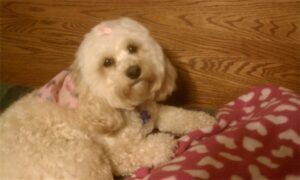 Jans Cockapoos is a small breeder in New Jersey that raises puppies in their home with the family. They mainly breed first-generation F1 Cockapoos and provide a vet health certification. They also offer a Veterinarian Health Guarantee (6 months for genetics and 2 weeks for health).
To reserve a Cockapoo puppy from an upcoming litter, you'll have to provide a $100 non-refundable deposit. Then, once you visit and select your puppy, you'll have to pay a $500 cash deposit. The outstanding balance will be due on pickup.
Your Cockapoo puppy will be ready to go home at eight weeks or older if necessary. The breeder allows a 1-week allowance after the puppy is ready to go home, so you can shop for supplies, prepare your home, and schedule the vet appointment. Your puppy will go home with updated vaccinations, deworming, and health certification.
If you live close by in West Orange, New Jersey, and need puppy-sitting services, Jans Cockapoos also offer dog boarding at $55 per night or for 24 hours. After which, you'll be charged $35 per day. Additionally, they can arrange pickup and drop-off of your Cockapoo between 8 am and 7 pm. You're expected to bring your food, blanket, and toy. If you don't, they're available at an extra charge. They also have group playtimes and outside and inside exercises during the day, and all dogs are crated during the night.
Cockapoo Breeder Details
Website:https://janscockapoos.com/
Address: 27 Colonial Woods Dr, West Orange, NJ 07052
Contact: 973-632-1338
Email: janscockapoos@hotmail.com
3. Eden Orchards
Eden Orchards is a small-scale breeder of American Cockapoos, with a larger focus on providing therapy working dogs, service dogs, and all-around family companions. The breeder adopts quality breeding practices, raising patient and child-friendly dogs with a sound temperament. Additionally, DNA tests are conducted to eliminate health issues. They also issue DNA tests upon request to determine the coat type. In general, Cockapoos have three different types of coats: straight, wavy, and curly.
Committed to the breed's improvement, their Cockapoo puppies for sale in New Jersey are the outcome of selective breeding. They aim to provide new owners with the necessary knowledge to forge a loving and permanent bond with their puppies.
Eden Orchards ensures that their Cockapoo puppies are kept on a preventative program to decrease exposure to parasites. The agreement further certifies that your dog will go home having received the necessary treatments and medications at the breeder's discretion. Additionally, they further guarantee that your puppy is free of any life-threatening illness at the time of pick up, as well as a guarantee that your puppy is free of any life-threatening genetic and congenital defects for one year from the puppy's birth date.
The health agreement stipulates that you should have your puppy examined by a licensed vet within two days from the date you assume the puppy's physical custody. If the examination is not conducted within this time frame, the contract will be considered void. However, this is standard with most Cockapoo breeders in New Jersey.
Cockapoo Breeder Details
4. Happy Doodles Place New Jersey
Happy Doodles Place raises puppies in a small town in Northern New Jersey. Provided with constant love, care, and attention, they raise quality low to non-shedding Cockapoos. They're bred to be the perfect family dogs and are provided with ample training and given plenty of opportunities for socialization. This helps in ensuring that they're able to comfortably transition to a new home.
To reserve one of their Cockapoo puppies in New Jersey, you'll have to put down a $500 deposit. Their puppies come with a Breeder and Buyer contract, a vet health certificate, and complete health records. They'll also send you away with a blanket, chew toy, and high-quality puppy food to make the transition easy for the both of you once you claim physical custody of the puppy.
Additionally, they provide boarding service for the Cockapoo puppies they've sold if you ever have to go on a vacation or take time off. You'll have to incur a charge of $25/night for the same. You can pick up the puppy yourself or pay a $100 delivery fee if you're stationed within a 60-mile radius.
Every Cockapoo puppy is certified by a vet of the breeder's choosing. Additionally, they certify that the parent dogs all have a sound temperament and are AKC certified. They offer a health guarantee of 2 weeks for health and 1 year for life-threatening congenital effects. The breeders will ensure they keep up to date with vaccinations and deworming as well as provide a veterinarian health certification for proof. We truly think they are one of the best Cockapoo breeders in New Jersey if you want someone local.
Cockapoo Breeder Details
5. Stasia's CutiePoos NJ
Don't let the waiting list hold you back from getting a Cockapoo puppy from Stasia's. You can be assured you'll find the best puppy to be an addition to your family as their breeding practices are pretty transparent.
Their Cockapoo puppies for sale in New Jersey are bred on a beautiful 90-acre farm and are treated as a part of the family, and thus, never restricted to a kennel. Additionally, they state they follow the puppy culture program for all their puppies. All of their puppies are adequately pellet, potty, and crate trained in the town of Blairstown, New Jersey.
These Cockapoo breeders pay as much attention to knowing you because they want their puppies to go to loving homes and carry out a thorough screening process to answer any questions the buyers may have. In addition, they consider it as an "open adoption" and like to keep in touch with their buyers and ensure that the buyers know that they will be available as a resource for any puppy-related questions.
A non-refundable deposit of $500 is to be made within three weeks of the puppy's birth. The remaining balance of $3500 and any tax need to be paid when your Cockapoo puppy is 6 weeks old. After that, they're completely fine with accepting cash payments once you drive to the farm to pick your dog up.
Stasia's CutiePoos aims to facilitate a good match for their puppy with their new family. So if you encounter any trouble within the first week of bringing your puppy home, you may return it. You will, of course, have to forfeit 50% of the total purchase price. After the first seven days, no refund of any kind will be issued. If, at any time, you cannot keep the puppy, they ask that you return it to them and not give it away to any shelter. Their Cockapoo puppies will always have a home with the breeder in New Jersey if you cannot care for them.
Cockapoo Breeder Details
Conclusion for Cockapoo Breeders in New Jersey
It's not easy to find a reputable Cockapoo breeder, especially since there's a growing number of breeders out there. Use this list as a guide but make sure you do a lot of research when deciding on a breeder. You should feel confident about the breeder you choose and who can provide you with a healthy puppy to take home. Our intention was to help you with your research and find a new puppy in New Jersey! We hope you find your next healthy and happy Cockapoo puppy!
You will also like: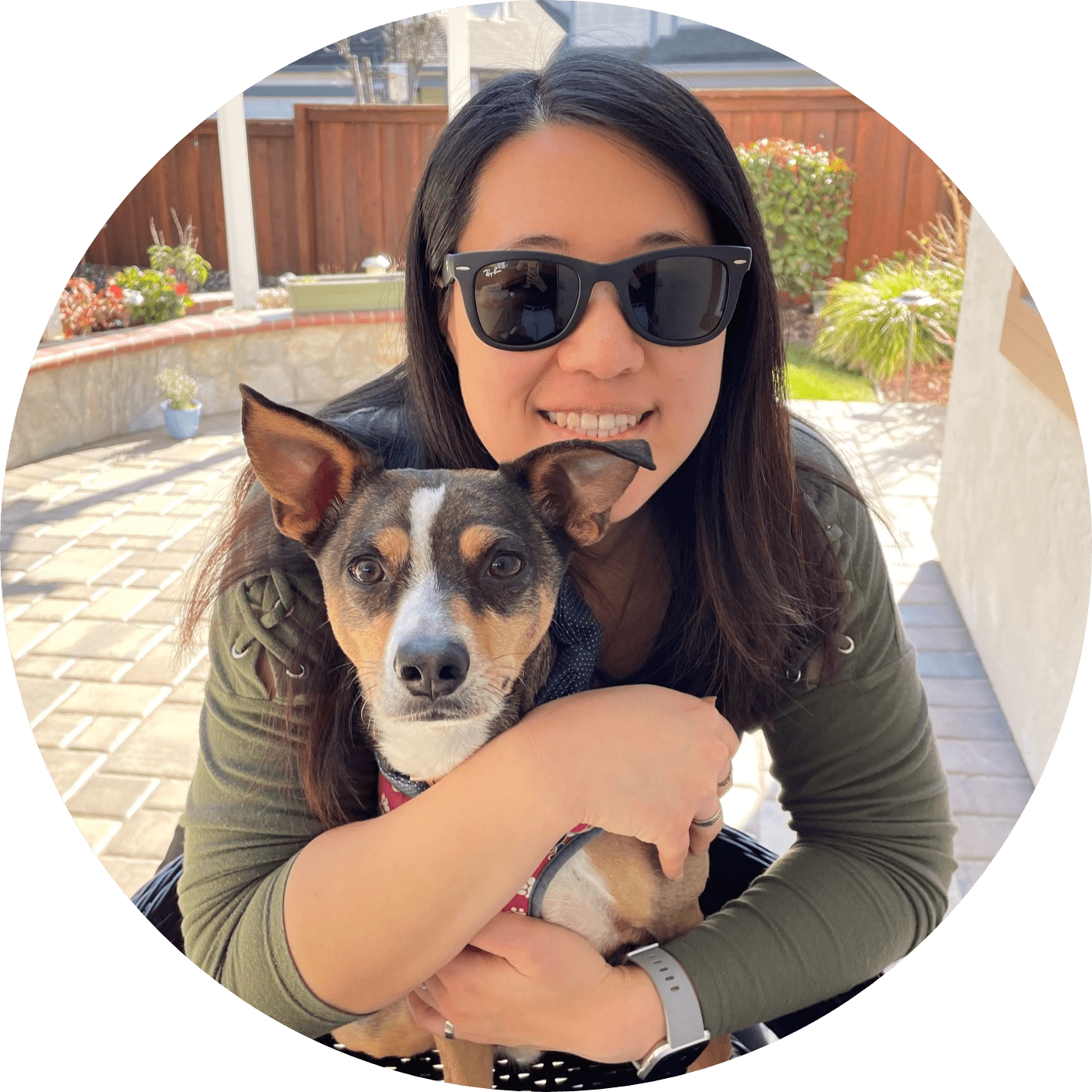 Dr. Sabrina Kong graduated from the Royal Veterinary College in England in 2016 and has been working at a small animal clinic in Northern California since then. She grew up in the Bay Area and got her bachelor's degree from Cal Poly San Luis Obispo. She also became a Certified Canine Rehabilitation Practitioner through a program at the University of Tennessee.
When she isn't in the clinic taking care of her four-legged patients, she enjoys traveling and trying new foods with her friends and her three-legged dog, Apollo. She adopted Apollo from her clinic when he was a puppy with numerous health issues. Dr. Kong truly cares about taking care of animals.