Cavachons are a cross between the Cavalier King Charles Spaniel and Bichon Frise. These cute hybrid dogs are in great demand as they are small and compact in size, easy to train, and adorable. If you're looking for Cavachon puppies under $500, this guide will help you get started.
Here, we have enlisted reliable places to find affordable and healthy Cavachons. We are sure this list will guide you in your search for a healthy and temperamentally-sound Cavachon puppy.
Before you scroll down this guide, check out these related articles: Cavachon Puppies For Sale: Top 7 Breeders! (2023) and Cavapoo vs. Cavachon: Dog Breed Comparison! (2023).
1. Puppy Finder
Puppy Finder has helped thousands of people find their perfect companion and will also help you bring home a cute Cavachon. This is a secure, reliable source to shop for puppies. On the site, we found several Cavachons being sold for $600 to $1,000.
Puppy Finder is a reliable site for buying Cavalier King Charles Spaniels and Bichon Frise mixes since all their dogs come from reputed breeders. These breeders have taken efforts on raising their dogs. This is visible through the puppies' happy dispositions and sound temperaments. All Puppy Finder pups are also vaccinated and wormed and come with vet records.
Contact Puppy Finder today to get started with your search for a healthy and cuddly Cavachon.
Puppy Finder Details:
2. Next Day Pets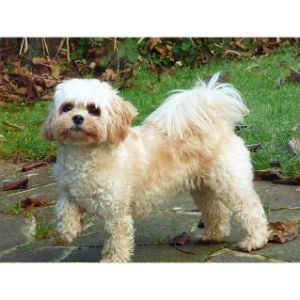 Next Day Pets will help you easily bring home a Cavachon puppy no matter your zip code. The site lets you filter the results based on your location, puppy gender preference, and budget.
At the time of writing this guide, Next Day Pets had enlisted at least 40 Cavachons looking for their forever homes. Some dogs were also 'show' potential dogs meaning they were raised to be show-quality.
Note that the Cavachons that were being sold for more than $1,000 all came with puppy guarantees. This means that the seller is willing to take back the puppy if it were to develop any genetic issues. All Next Day puppies are vaccinated, wormed, and come with a puppy package. If you buy a puppy in another state, then the breeder may ask for a $400 shipping fee.
Next Day Pets Details:
3. Super Star Puppies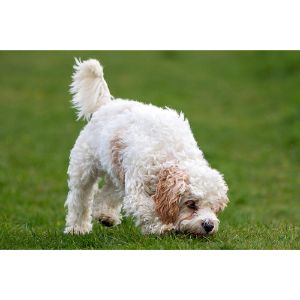 Super Star Puppies is located in Virginia. They only sell healthy puppies from reliable sources, working with top breeders to ensure a positive experience for buyers looking to get puppies online. They are detail-oriented when it comes to their puppies and breeders. In fact, all breeders are AKC registered.
The team at Super Star Puppies has been in the business for over three decades. They have state-of-the-art kennels and make use of technology to keep pets comfortable. All Cavachons sold here come with a 14-day health guarantee and some even come with a 10-year guarantee. Their dogs also have health certificates and are wormed and vaccinated.
You even get financing options with monthly installments if you choose to buy your Cavachon puppy from Super Star Puppies.
Super Star Puppies Details:
4. Puppy Spot
Puppy Spot is another reliable puppy-selling agency with vetted breeders. All Puppy Spot puppies come with a 10-year warranty on health. Puppy Spot also has a travel network that ensures the safe arrival of your puppy at your doorstep.
Each puppy comes with proper documentation and the site makes the process of bringing the puppy home very easy. The downside is that they do not list prices. However, you can expect to find Cavachons puppies between $600 to $1,800 on this site.
Puppy Spot Details:
5. Infinity Pups
At the time of writing, we found several Cavachon puppies being sold for $595 on this website.
Infinity Pups is a family-based broker agency that helps connect dog breeders with buyers. They also raise certain breeds within their facilities. The breeders enlisted on Infinity Pups meet the highest standards and have agreed to abide by the rules of the breeds' clubs.
Infinity Pups also take back any puppy if the buyers are unable to keep them for any reason.
Infinity Pups Details:
6. VIP Puppies
VIP Puppies had one Cavachon puppy selling for $595 and the price range for this popular dog breed was between $595 to $1,100 on this website at the time of writing this guide.
This site connects you to top Cavachon breeders. You simply select your puppy, talk to the breeder, and bring home your adorable Cavachon. Many happy puppy owners have reported having a great experience with VIP Puppies.
VIP Puppies Details:
7. Breeders
You can also connect with Cavachon breeders in the US to find Cavachon puppies for sale for under $500. Some of these breeders have excess puppies that they may be willing to sell for less than normal.
Note that top Cavachon breeders usually sell their dogs only for $1,000 to $2,000. Some show-quality Cavachon pups tend to sell for $2,500 to $3,000.
Good breeders conduct health tests on their Bichon Frise and Cavalier King Charles Spaniels. They only breed dogs cleared for hips, eyes, and heart-related issues.
You could also get trained and socialized Cavachons from good breeders as they focus on enriching and socializing their puppies to various experiences.
Here is a list of the top Cavachon breeders in the US:
8. Animal Rescue Homes and Adoption Shelters
You can also consider adopting a Cavachon from one of the Humane Society locations in your state. Most shelters charge between $50 to $500 for rehoming rescued Cavachons. This fee could also cover the dog's vaccines, worming, and spay/neuter surgery.
You could also find adult, fully house-trained Cavachons that have been in a negative situation. Perhaps their owners got sick or had to move to another country due to which they had to surrender their dogs.
Here are some shelters to contact:
9. Pet Shops
Several pet stores sell Cavachon puppies under $500. However, this may not be the best place to source your Cavachon. Pet shops are usually after making profits, which means cutting corners.
Therefore, they may not pay attention to the breeding practices used by the sources they buy their puppies from. So, if you choose to buy a cute Cavachon from a pet shop, please understand that the puppy may need more veterinary care than the average puppy.
Some pet store Cavachon puppies also end up being extremely shy or terrified as they aren't socialized properly with other dogs.
10. Facebook Marketplace
Facebook Marketplace is also a good place to find Cavachon puppies under $500, but it only allows adoption partners who meet certain criteria. Their guidelines state that individuals cannot sell puppies.
If you plan on buying Cavachons from Facebook Marketplace, please meet the breeder or seller first before sending any payment online. Ensure that the puppy is healthy and vetted by a veterinary expert.
Ask the seller several questions about their breeding process, particularly the genetic and health tests they have conducted on them. Make sure you aren't buying from an unethical backyard breeder who may be in-breeding dogs for profit.
11. Craigslist
Craigslist is another place to find Cavachon puppies for under $500. However, many puppies purchased on this platform end up being sick. Sometimes, they are inbred or sourced from puppy mills which do not give any importance to the dogs' health and temperaments.
If you plan on meeting the seller, arrange to meet in a public place. Always pay with cash. Do not pay unless you meet the dog first.
Craigslist Details:
More About Cavachons
Cavachons are friendly, loyal, smart, and trainable. They are affectionate little dogs that are excellent for apartment dwellers. They also make excellent pets for families with responsible or older kids. Cavachons usually get along well with other dogs, provided they are socialized with dogs from a young age.
Cavachons are smart and easy to train. However, they do need firm handling and plenty of early obedience training. Their personality can be described as friendly, charming, and fun-loving.
How Much Should I Pay For a Cavachon?
The price of a Cavachon can vary greatly depending on where you buy the dog. As explained above, top breeders won't charge less than $1,000 to $2,000 for their Cavachon puppies.
As mentioned, good breeders conduct health checks and genetic tests on the parent dogs before breeding them. They also take the time to socialize and enrich their puppies. All their dogs grow up in loving homes. However, if you search enough, there is a good chance some reputed breeder has excess Cavachon puppies they are willing to sell for less.
If you buy from one of the online stores mentioned above, you could find Cavachons for $500 to $1,000. Adopting a Cavachon is one of the cheapest ways to find a Cavachon for less than $300. Most shelters charge a small rehoming fee to cover the costs of running the shelter.
Frequently Asked Questions
What is the average cost of a Cavachon?
Reputable breeders charge anywhere from $1,000 to $6,000 for Cavachon puppies depending on their location and characteristics. The higher end of the spectrum will be show-quality.
What are Cavachon's problems?
Common health issues for Cavachons include gastrointestinal problems, allergies, dental disease, and patellar luxation.
Do Cavachon dogs bark a lot?
Many Cavachon owners consider these dogs to be less vocal than other small breeds, which can be quite yappy.
Conclusion for "Top Places To Find Cavachon Puppies For Sale Under $500"
The best places to find Cavachons under $500 include sites like Puppy Finder, Puppy Spot, and Infinity Pups. Some Cavachon breeders who sell non-show-quality dogs or have excess puppies may also be willing to sell their pups for less.
Avoid buying your Cavachon from pet shops and Craigslist. These puppies may not be healthy and could have behavioral issues as well.
If you find this guide, "Top Places To Find Cavachon Puppies for Sale Under $500," helpful, check out:
Before you get a Cavachon puppy, learn more about this breed by watching "Cavachon – Top 10 Facts" down below:
Garrett loves animals and is a huge advocate for all Doodle dog breeds. He owns his own Goldendoodle named Kona. In addition, he volunteers at the Humane Society of Silicon Valley, where he fosters dogs and helps animals. Garrett enjoys writing about Doodles and believes that dogs can teach humans more about how to live than humans can teach a dog.
Why Trust We Love Doodles?
At We Love Doodles, we're a team of writers, veterinarians, and puppy trainers that love dogs. Our team of qualified experts researches and provides reliable information on a wide range of dog topics. Our reviews are based on customer feedback, hands-on testing, and in-depth analysis. We are fully transparent and honest to our community of dog owners and future owners.