Since the Chihuahua is a pretty common breed, people often wonder: "Are Chihuahuas mean dogs?" Most dogs tend to have a particular assumed personality or expectation based on their breed. Some dogs are just known for having a specific behavior based on their experience and overall temperament. Some dogs are classically known for being highly friendly, outgoing, and agreeable with both kids and strangers. Dogs who often fit this description include those like Golden Retrievers or Beagles. Other dogs may have a reputation for being more aggressive and dominant, such as a Rottweiler or German Shepherd. These assumptions may be accurate or not.
And then there is the Chihuahua. Chihuahuas are also well-known breeds for their quirky and lively personalities. Although they are small, these fierce dogs pack in a bold personality that people either adore or ignore. They have a unique temperament that is an intriguing contrast to their tiny bodies. Yet just because they can have a bold personality, does that make them mean and aggressive dogs? If you have a Chihuahua or are considering getting one, you'll want to be familiar with their specific temperament and everyday habits.
Knowing what to expect in a Chihuahua's behavior can help you be prepared with aligning proper training and early socialization to help support your dog's attitude and overall well-being. To help you raise your Chihuahua to be happy, friendly, and great to have around the house, here we share some must-know tips about the actual temperament of Chihuahuas. We'll share the truth about their "meanness" and what their personality is actually like. We'll share some ways you can help direct their behavior and habits to ensure they are well-behaved and easy to get along with.
Before scrolling down this article "Are Chihuahuas Mean Dogs," we think you might find these guides informative: How Fast Can a Chihuahua Run? and Great Dane Chihuahua Dog Breed Guide.
Are Chihuahuas Mean Dogs?
In answering this popular question, the answer is – it depends. The fact is, some Chihuahuas are mean. Some Chihuahuas are not mean. This can be the reality for many types of dogs. Especially if they tend to have a little bit of aggression or dominance in their personality, they may be at a higher likelihood of showing some mean sides of their temperament. This truth in behavior is not exclusive to Chihuahuas but can be attributed to many other large and small breeds.
When you ask other dog owners or neighbors whether they think Chihuahuas are friendly dogs, you may get mixed responses. Some might think that Chihuahuas, though spunky and energetic, are friendly and kind. Others may have more negative experiences with Chihuahuas and instead assume all Chihuahuas are aggressive and mean dogs. It all depends on what kinds of Chihuahuas they have interacted with.
How do you know whether or not your Chihuahua will be mean? What should you do if you encounter a Chihuahua walking on the sidewalk and want to pet it? Much of the temperament and behavior of a Chihuahua is anchored on how well they were socialized when they were young and what kind of behavioral training they received, starting as a puppy and continuing into adulthood. While the temperament of a Chihuahua can vary, the habit of proper training and socialization can be precious in raising a Chihuahua that's not difficult but very fun and entertaining to be around.
Chihuahua-Related Article: What is a Chihuahua Husky Mix?
The Temperament of the Chihuahua
Although the assumption that all Chihuahuas are mean may not be accurate in all circumstances, there may still be some truth in that foundational belief. When describing the character and personality of Chihuahuas, they often are described as being potentially dominating and aggressive. A word that the American Kennel Club uses to describe this breed includes "sassy," meaning that they have quite the personality for having such a small body to contain it in. Yet, they don't let their small size keep them from making themselves known.
Weighing at no more than six pounds and only reaching a height between five to eight inches, Chihuahuas are undoubtedly the smallest breed of dog out there. But they let their personality compensate for the small footprint. Chihuahuas are also often described as being energetic and lively. They have very high metabolisms that keep them running with continual healthy diets. They have a terrier-like demeanor and presence about them; they can also be pretty aggressive, another commonly assumed characteristic for all Chihuahuas.
They know that they're small. They potentially use their aggression and dominating attitude to compensate for their lack of strength and size. They're not all that eager for roughhousing or playing around with small children in their home in their regular activities. While their small size makes them easy for apartment and other small home living, that does not mean that they play well with kids who are not familiar with being around a dog.
Yet beyond their potential for aggression and "meanness," Chihuahuas can also be very friendly and engaging with their families. When properly trained, Chihuahuas are very loyal to those they love. They carry a certain charm about them that makes them such popular breeds, despite their sassy side. Chihuahuas are also characteristically very alert and responsive in all kinds of situations. With their high energy, they enjoy knowing what's going on and can act accordingly. This habit can come very much in handy in alerting you to people coming to the door or anything else you should be aware of.
Chihuahua-Related Article: How Many Puppies Can A Chihuahua Have?
Training Your Chihuahua
Like other dogs, Chihuahuas can be trained and socialized to be on their best behavior when around others and even by themselves. Training and socialization can make the difference between a Chihuahua that's known for being the scary, yippy dog down the street or a friendly four-legged friend that you can't wait to run up to and pet. The case with any training and socializing, it's crucial to start as early as possible. Getting them started in regular training sets the habit and schedule for them to establish a common pattern of behavior that you want for them. Socialization for your dog can start right away as a puppy.
Socialization involves exposing the Chihuahua to other people and dogs from a very young age. They may be around kids running through the house or other dogs coming to say hello. When it comes to behavior training, you should balance both a firm approach while also being kind and using a lot of positive reinforcement. Chihuahuas are also known for wanting to please their owners in all situations. Therefore, using positive reinforcement can be a valuable tool in helping support your dog's overall behavior.
When it comes to their overall trainability, Chihuahuas can be pretty independent, so a firm hand early on can prevent them from going their way in what they think is best. With their potential to have a dominant personality, it's essential to establish yourself as an authority figure over them. They need to know that they are not the ones in charge of the house but instead are cared for by you in all situations. Catch their poor behavior early and find ways to correct their negative behavior before it gets too out of control.
Chihuahua-Related Article: How Smart Are Chihuahuas?
Keeping Your Dog Mean-Free
In addition to proper training and socialization, they need to stay active with regular exercise. Letting them run and roam outside or even inside the living room can help them release their high levels of energy that they have built up. Ensure they stay active will prevent any built-up energy or excitement from being channeled in negative ways, such as chewing on shoes or barking excessively. Going out for regular walks can also help them keep their weight under control, primarily if they feed throughout the day. Keep in mind that they are much smaller than you, meaning they may not be able to go as far as distances as you may want to go.
Keep them active, but don't push them too far on a walk. Keeping them healthy with a proper diet and ensuring they get all the nutrients they need can also help them be their best selves. When they are deficient in crucial nutrients or vitamins, they may be more tired or irritable. This deficiency can negatively impact their behavior. Therefore, it's essential to monitor their health and take them to the vet regularly to ensure they are on the path toward overall health and wellness.
Chihuahua-Related Article: What Should I Do If I Have a Crying Chihuahua?
Conclusion For "Are Chihuahuas Mean Dogs"
Although Chihuahuas have a temperament that can potentially be aggressive and difficult to navigate, it doesn't have to be that way. With proper training and regular socialization, Chihuahuas can embrace their graceful and friendly personalities to bring delight and joy to all around. As the smallest dog breed and one of the most popular among households, Chihuahuas have certainly made a name. While they are known for being aggressive, lively, and expressive, they can be fun family friends with the proper training and care. With the right intention and love, you can raise a Chihuahua that is far from mean and just adorable in every way.
For more articles with mentions of the Chihuahua dog breed, check out:
To learn more about the Chihuahua, watch "Growly Chihuahua" from National Geographic down below: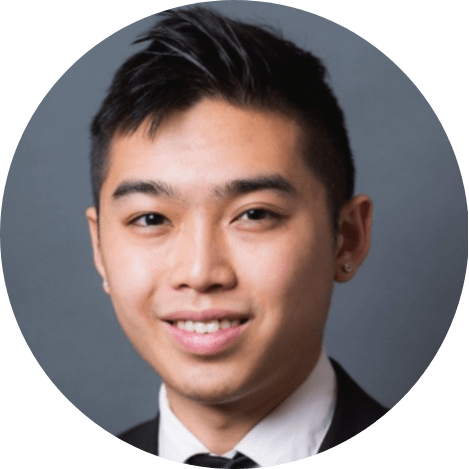 Andy is a full-time animal rescuer and owner of a toy doodle. When he's not saving dogs, Andy is one of our core writers and editors. He has been writing about dogs for over a decade. Andy joined our team because he believes that words are powerful tools that can change a dog's life for the better.
Why Trust We Love Doodles?
At We Love Doodles, we're a team of writers, veterinarians, and puppy trainers that love dogs. Our team of qualified experts researches and provides reliable information on a wide range of dog topics. Our reviews are based on customer feedback, hands-on testing, and in-depth analysis. We are fully transparent and honest to our community of dog owners and future owners.