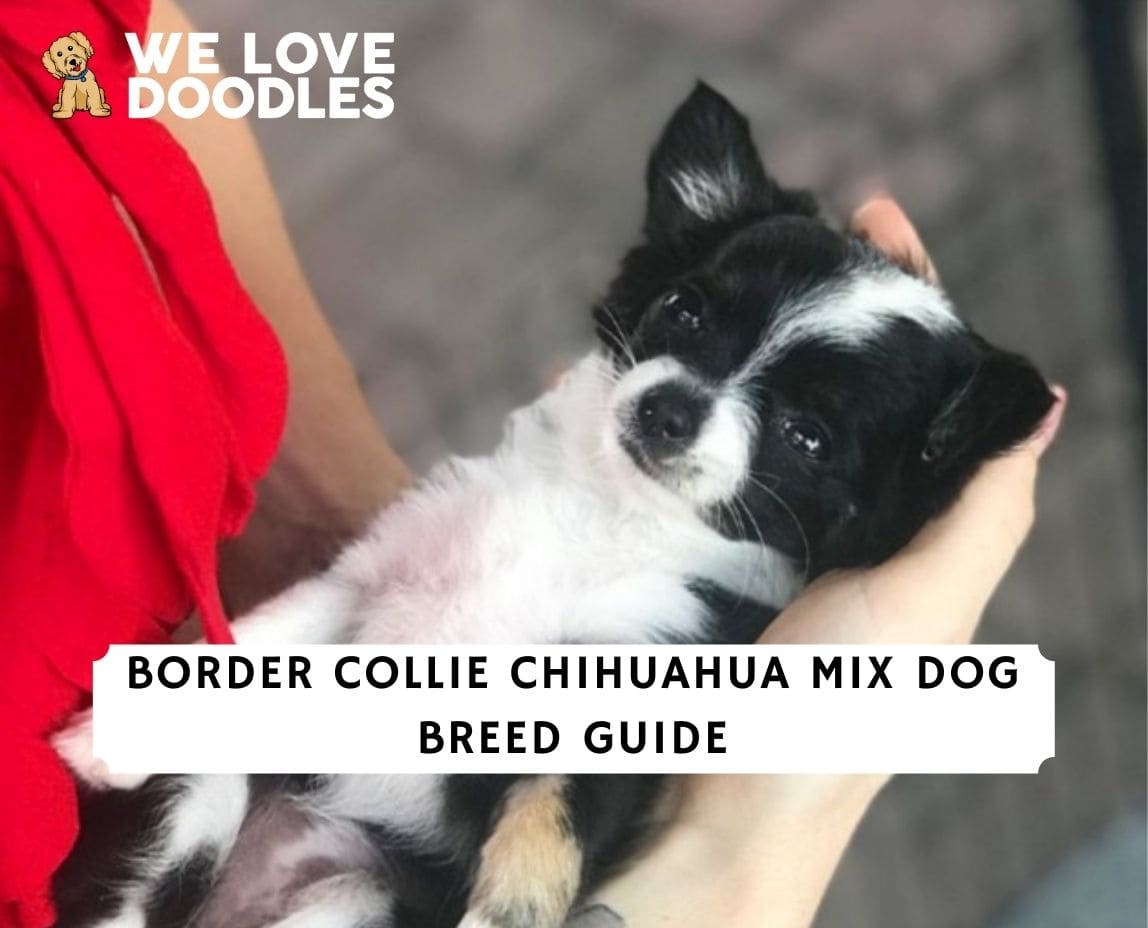 In this guide, we'll go over everything you need to know about the Border Collie Chihuahua mix. If you want to see a great-looking hybrid breed, look no further than the Border Collie Chihuahua mix.
These gorgeous dogs complement each other in looks and personality, so you end up with a mixed breed that is fun, loyal, loving, and kind. They are also intelligent and good-looking, so you really can't top that, can you?
This is undoubtedly one of the books about hybrid breeds worth your attention. They are not extremely common, so they can be harder to find.
This is still a relatively new combination, so few breeders are breeding this hybrid just yet. As people get to know more about them, we assume we will see more of them in the coming years.
The Border Chihuahua mix is best created with a male Chihuahua and a female collie. The female Chihuahua is not built to birth a dog that could be larger from the Border Collie in the mix.
Some breeders have tried reversing the breed, but it leads to complications, so it is not recommended. Instead, your dog will be hyper and adorable all at the same time. Of course, they take some training and activity to keep busy, but overall it's a great breed.
Before scrolling down this guide about the Border Collie Chihuahua mix, check out these related topics: Popular Border Collie Mixed Breeds and Border Collie Husky Mix Dog Breed Guide.
Learning About The Border Collie Chihuahua Mix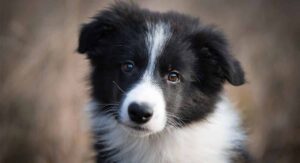 When you consider each of these breeds, you get one toy-sized breed that is active, loyal, and fun. They are typically easy-going, although they can certainly have a stubborn streak. Then there is the Border Collie.
They are a herding dog breed that heralds from Scotland and England. They are very loyal but also active. If you've ever seen the show Lassie, that dog is a Border Collie.
While they primarily used to be a herding breed, they have since become a bit more refined. They are still herders, and they still have plenty of energy, but they are also great companion animals.
The thing about a hybrid of two very different dogs like this is that you never really know exactly what you will end up with within the end.
You can certainly gain some perspective by getting to know the individual breeds and understanding the puppy's parents as well. However, there are a lot of details that are inconsistent from litter to litter.
There's quite a difference in size, personality, and looks, so you can end up with various scenarios when you blend them. However, what you can look forward to is a very pretty dog that will have overall excellent health and most likely is a good dog to own as well.
Related: Border Collie Poodle Mix Dog Breed Guide and Rat Terrier Chihuahua Mix Dog Breed Guide.
Appearance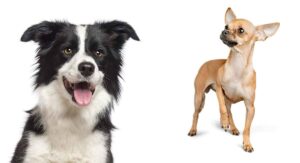 Keep in mind that this is a mixed breed. That means their looks can be mixed. They can vary quite a bit from litter to litter. However, you will probably notice that they will inherit specific traits from the Border Collie and the Chihuahua.
Take, for example, their coats. Your hybrid of the Collie and Chihuahua will probably have coats that are longer and more comparable to the Border Collie. This is the most common result of the hybrid.
Of course, then they tend to have ears more similar to the Chihuahua, paired with a small face that is also more similar to the Chihuahua. So you will see a blend of different appearance characteristics, and these are not always the same with every litter or even every puppy within a litter.
When you consider the size, you're going to end up with a range of sizes. This is because Border Collies are medium-sized dogs while Chihuahuas are toy-sized dogs. So that's a fairly broad range in there.
This means your hybrid could weigh anywhere from three to forty-five pounds. It's a vast difference. Of course, you're probably going to end up with something in the middle, but you never really know, and there has not yet been enough testing to figure out the specifics yet on this new hybrid.
Then on height, your dog could grow anywhere from 6 inches tall to 22 inches tall. Again, it's a pretty big range, but your expectations should fall somewhere in the middlemost likely.
When it comes to the coat, you can expect hair that is medium length and more like the Border Collie's coat. This is not always the case, so that you might end up with a shorter coat at times.
The colors can vary quite a bit, and you could get a solid or primarily solid color, or you could get a vibrant tri-color puppy from the hybrid instead. It's a trap shoot, if we're being honest.
Discover More Dog Breeds: Dog Breeds That Look Like Fried Chicken and Top Dog Breeds That Look Like Rats.
Personality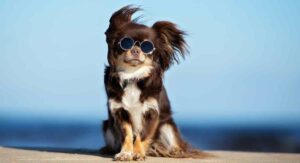 Next up, let's talk just a bit about the temperament and personality of your puppy. Often, this is inherited directly from the parents, so if you have the opportunity to meet or get to know the parents of the hybrid. You can get a better feel for what to expect as far as temperament is concerned.
Here's what we know about the separate breeds and the hybrid breeds. Border collies are herding dogs, but their herding instincts are not nearly as sharp as breeds like the Australian Shepherd or the Great Pyrenees.
Border Collies are incredibly loyal dogs. They want to serve their humans and see them happy. They do not like to see you upset or angry, and they will go out of their way to please you and avoid being in trouble as well.
Border Collies are athletic and energetic. They will most definitely require some attention and exercise. Their activity needs are pretty high, and we will talk about that a little more later.
They are also very smart. Border Collies are considered the smartest breed globally, so this makes for a remarkable result. Then you have the Chihuahua. These small dogs are charming with a little bit of sass.
They are slightly aggressive at times, which comes from their size. It's a defense mechanism. You most likely won't have to worry about aggression unless they feel threatened.
Both breeds are more reluctant around strangers and children. But, at the same time, if they are properly socialized, they will do well around other animals and children.
This stems down to you training them properly and working with them on these potential trouble areas. Then, when you create the hybrid, you combine these mixed traits into one dog.
You will get an assortment of their different personality traits combined into one dog. The biggest challenge you will most likely have to worry about is the potential for separation anxiety.
This stems from both parent breeds as well. They are heavily devoted to you, so they don't care to spend a lot of time away from you. Separation anxiety can sometimes lead to other behaviors like chewing or bathroom accidents. These are usually acting out because they are upset you left them behind.
You can expect an energetic dog that is smart and loyal. They will be protective of the household, so you can probably expect some barking, mainly when strangers are around, or they get overly excited and worked up about something.
Related: Friendliest Dog Breeds with Images.
Grooming
Let's talk about grooming needs. These needs very well may differ depending on the coat that your dog ends up with. However, in most cases, you get a medium-length coat, so you need to be prepared for grooming needs should this occur.
If your puppy does inherit more of the Border Collie coat, they will be heavy shedders and will need regular brushing, grooming, and trimming. This isn't so bad if you know how to deal with the needs appropriately.
It would be best if you made an effort to brush your hybrid several times a week. Ideally, you would brush them daily, but if you can brush them 3-5 times a week, this will probably be sufficient as well.
Brushing regularly with the right kind of brush will help reduce the shedding. They are heavy shedders, so this is an excellent way to be proactive with their hair. We recommend using a de-shedding brush and maybe even a pin brush also.
Since they have long coats, this will help get clear to their skin and pull the moisture up through their coat simultaneously. They won't require a ton of grooming and care. Brushing is probably the biggest thing to be ready for.
Of course, they tend to have quite a bit of care, so you also need to have their coats trimmed. It might be a good idea to have a local groomer on hand to help with bathing and trimming needs.
You don't necessarily have to use a professional groomer all of the time, but you should plan to use one occasionally to keep your puppy's coat the best as possible. This breed does do better indoors. Despite their coats, they are sensitive to cold, wet weather, and humidity.
Related: Will Groomers Take Dogs with Fleas and Best Dog Grooming Kit.
Health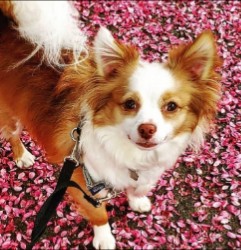 You probably won't have to worry about a ton of health issues. Again, this is something that it is best to know the puppy's parents to get an expectation for what to expect.
Most reliable breeders will have the parents' health tested to ensure they don't have any noticeable health ailments they are passing down.
The most common health issues that you might have to be concerned about are:
Joint problems
Eye problems
Deafness
Overall, your hybrid will most likely be healthy, but it's good to know the possibilities to be on the safe side. Border Collies are known to go deaf and experience eye problems, but these health disorders are often genetic, so it's usually a good indication if you know the parent's health.
Related: Rare Dog Diseases Every Owner Should Know and Learn About Lazy Eye in Dogs.
Training & Exercise
This hybrid is pretty intelligent. For that reason, they are relatively easy to train. They also want to please their humans, so that will work in your favor too.
We recommend training with positive reinforcement because they want to please you, responding well to positive behavior. In addition, they train well-using crate training, which is an excellent way to incorporate other types of training.
Chihuahuas have been known to be a challenge to potty train, so that you might see some of that stubbornness. However, they also do crate train very well, so we recommend that route to help.
These dogs do need socialization, and they most certainly will need a lot of love and attention from you as well. Since the Chihuahua is sometimes known to have some aggressive behavior, this is best deterred with lots of activity and socialization.
The earlier you start socializing with them with children, other people, and other animals, the better off you will be. The most challenging aspect will be working through separation anxiety.
This will take some work and training. It would be best if you were sure you slowly integrate them into separation time to get used to the adjustment and not be so scared when you are gone.
Plan to get your hybrid plenty of attention and exercise. The Border Collie is very active, so you can anticipate needing some active time to keep them busy and prevent boredom that can lead to causing trouble.
Border Collie Chihuahua Mix Product Recommendations: Best Puppy Potty Training Sprays and Negative Reinforcement Dog Training Guide.
Conclusion For The "Border Collie Chihuahua Mix"
The Border Collie Chihuahua hybrid breed is a beautiful dog. They have some peculiarities, but you shouldn't have any issues if you know how to handle them.
You can anticipate a very pretty dog that is well-behaved for the most part. This dog will be so intelligent and very loyal. They want to be an essential part of your world, and we would assume you can make that happen.
For more content similar to this Border Collie Chihuahua mix dog breed guide, check out:
You can learn more about the different types of Border Collie mixes by watching "8 Border Collie Mixes – Your Complete Guide Of Collie Mix Breeds" down below: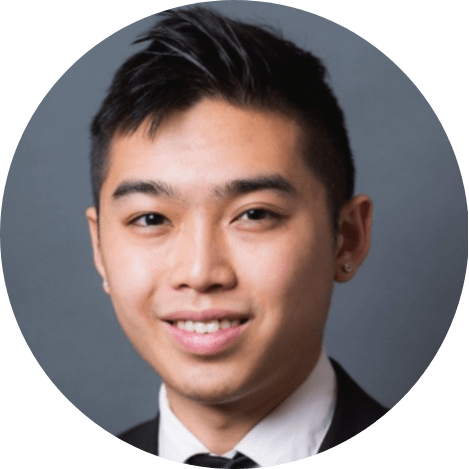 Andy is a full-time animal rescuer and owner of a toy doodle. When he's not saving dogs, Andy is one of our core writers and editors. He has been writing about dogs for over a decade. Andy joined our team because he believes that words are powerful tools that can change a dog's life for the better.
Why Trust We Love Doodles?
At We Love Doodles, we're a team of writers, veterinarians, and puppy trainers that love dogs. Our team of qualified experts researches and provides reliable information on a wide range of dog topics. Our reviews are based on customer feedback, hands-on testing, and in-depth analysis. We are fully transparent and honest to our community of dog owners and future owners.