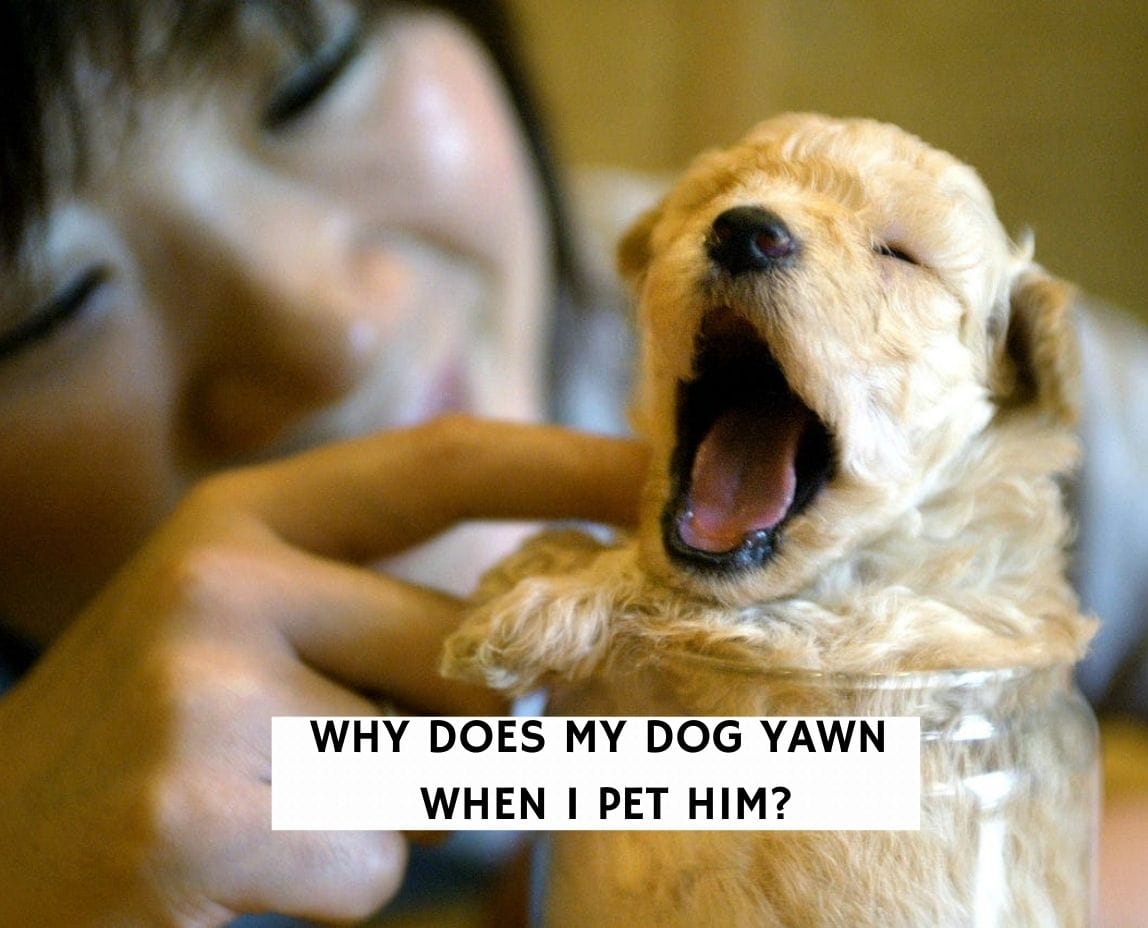 If you ask yourself, "why does my dog yawn when I pet him," here's what you should know. The yawn is a common response to many things. It can be easily triggered by watching someone else yawn. Being tired or exhausted, you may even yawn by reading or listening to the word "yawn."
This mostly involuntary response is something dogs also find themselves often doing as well. Similar to people, their yawns may be brought on by various things. Most often, it's a sign of contentment, relaxation, calmness, or tiredness. It could also be an indicator of confusion or stress, too.
Therefore, it can be difficult to determine the exact cause of the yawn. One intriguing time in which yawns can be quite common is when you are petting your puppy. Whether it's at the end of a long day and you're curled up on the couch or looking to spend quality time with your dog, petting can be an easy and mutually pleasant experience for you and your dog.
So what brings on your dog's yawn? For your dog, a yawn is a way of trying to communicate something to you. As they can't use words to tell you exactly what they are thinking and feeling, they'll use body language like a yawn to express some emotion. While we may assume they are yawning because they are tired, their reason can be much more complex.
Rather than just a sign of fatigue, a yawn can indicate an attempt at communicating something important. To help you get to the bottom of why your dog is yawning as you pet them, we're here to share some reasons why it may yawn when you're cuddling with or petting your puppy.
Before you scroll down to a more in-depth answer to this guide, "Why Does My Dog Yawn When I Pet Him," you can check out these other dog-related questions answerd by our team at We Love Doodles: Why Does My Dog Stretch So Much and What Are The Overtired Puppy Symptoms?
Why Does My Dog Yawn When I Pet Him?
Just as humans can yawn out of a feeling of relaxation or peace, dogs can express their emotions by opening their mouths and getting a deep breath in. While it may not happen every time you pet your dog, it could be a common response when you spend time with them. Here we share some typical reasons your dog may think and feel when they respond to your petting with a big yawn.
1. Tiredness and Relaxation Will Make Your Dog Yawn
Perhaps the most obvious reason for a yawning dog is out of tiredness. This is often involuntary as they release a big breath of air. As they pet your dog, your calming hands can help them relax and feel calm.
They may feel peaceful after a good meal, a time spent running around in a park or the backyard, or just relaxing at home with the family. This is a very easy reason to identify as the yawning may also be accompanied by other behaviors and body language such as closed eyes, slower movements, and lying down.
More Dog-Related Guides: Why Do Chihuahuas Sleep So Much and Do Dogs Get Tired of Barking?
2. Yawning in Dogs Can Be Contagious
You may have experienced just how contagious yawns can be. When one dog sees another dog yawn, they may not be able to help themselves but also yawn. Some think that dogs can even catch a yawn from people, too. However, many yawns are contagious. It could be why your dog lets out a yawn while being petted.
More Dog-Related Guides: Why Does My Dog Sleep by the Door and Why Does My Dog Nudge Objects with His Nose?
3. Your Dog Yawns Because It's Feeling Calm and Peaceful
Another reason your dog could let out a yawn while you pet them is out of a need to feel peace and calmness in their situation. Sometimes when your dog is annoyed by something, they need to find a way to chill out. At times, that response can come in the form of a yawn.
This is how your dog can seem to divert his attention from some threat or other concern that seems to be bothering him. Often in these situations, the dog may feel highly anxious or stressed about a stranger approaching or another dog getting into their territory.
They may also need to bring themselves peace when trying to avoid conflict they know they shouldn't get into. When they are frustrated or scared for some reason, they can bring themselves back to a state of calm through a yawn.
If you notice that your dog is yawning out of a need to bring themselves back to a state of calm, see if you can determine what is causing their sense of discomfort or annoyance. Identifying these factors can help you improve their behavior and support their overall mental and physical well-being.
For example, you may think they love it when you wrap them up in a big hug. However, it may be something that causes them a great deal of stress. Know these triggers and do your best to help resolve them healthily.
More Dog-Related Guides: Why Does My Dog Kick His Legs Back Randomly and Why Does My Dog Lick My Legs All The Time?
4. Your Dog Can Yawn Out of Excitement
While we may think that yawns indicate a lack of energy, a yawn while being petted can be an expression of excitement and joy. Especially if your dog often seeks attention and care, they may be thrilled at the attention they receive.
In addition to being petted, a dog may also show their excitement through petting when you take them for a walk or take out their favorite toy to start playing with them.
Perhaps they had been waiting for that moment for you to come home for a while. Now, when you provide them with that love and attention, they can't help but show their joy and excitement in some way.
More Dog-Related Guides: Why is My Dog Hyper and Why Does My Dog Hump My Boyfriend?
5. Your Dog Can Yawn Due to Stress
Like the emotion of excitement, the reason stress for why your dog may yawn may also come off as slightly surprising. This is a reason you will want to pay particularly close attention to. While occasional stress may not spur on significant side effects, prolonged and persistent stress can lead to some devastating consequences.
They may be stressed due to a change in setting or lifestyle. They may be able to sense that a situation is approaching, such as having to go to the veterinarian, and are concerned about going.
While you often provide comfort and care for them through petting in this situation, they may develop that reaction over time. This type of reaction with a yawn may look just like a yawn that's brought on my excitement or contentment. However, it's important to notice some significant differences.
For example, they may also have accompanying behaviors such as excessive licking or pacing around the room for various reasons. If you notice these tendencies and the emotion of stress from your dog, be sure to provide them with the extra level of support they may need during that time.
More Dog-Related Guides: What Should I Do If My Dog is Panting, Shaking, and Clingy?
Conclusion For "Why Does My Dog Yawn When I Pet Him"
As you might expect, a dog's yawn looks much like a human's. They'll often open their mouths very wide and lick around their lips. In their yawn, they may also take a deep breath to allow more oxygen into their body. While their reasons for yawning may differ from a human's, it's still an important way they communicate.
And, while humans may try to conceal their yawns out of politeness in their surroundings, a dog will just let their yawns fly. If your dog yawns quite frequently, you may also wonder how much yawning is normal. While yawning is usually nothing to be concerned about, it could also indicate some other underlying concern or issue you may want to consider.
If yawning is very often, it may be due to a stress-induced condition or elevated anxiety that can cause other health effects. However, that is typically the only medical issue associated with yawning a lot. There is no evidence associating yawning with another type of disease.
If you find this guide, "Why Does My Dog Yawn When I Pet Him," helpful, you can check out these other dog-related questions answered by our team:
You can learn more about why your dog is constantly yawning after being pet by watching "Why Do Dogs Yawn" down below: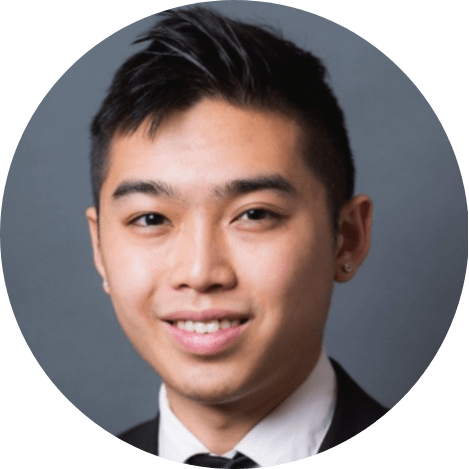 Andy is a full-time animal rescuer and owner of a toy doodle. When he's not saving dogs, Andy is one of our core writers and editors. He has been writing about dogs for over a decade. Andy joined our team because he believes that words are powerful tools that can change a dog's life for the better.
Why Trust We Love Doodles?
At We Love Doodles, we're a team of writers, veterinarians, and puppy trainers that love dogs. Our team of qualified experts researches and provides reliable information on a wide range of dog topics. Our reviews are based on customer feedback, hands-on testing, and in-depth analysis. We are fully transparent and honest to our community of dog owners and future owners.