Why do dogs scratch the floor? Anyone who a dog has ever owned knows that dogs are mysterious creatures that sometimes exhibit strange behaviors that we don't understand. One thing's for sure – dogs are a strange breed. Pun intended.
The good news is that most behaviors stem from old, forgotten instincts that the Canis familiaris (domesticated dog) have leftover from their wild ancestors, the Canis lupus (wolf).
From having the zoomies around the house to their adorable, heart-melting head tilt, almost all "strange" behaviors that dogs exhibit come from the inherited instinct of the wolf and other wild canids.
If you've ever observed your dog getting ready to go to sleep, you'll notice puppies often scratch incessantly at the bed and blankets and turn around a few times before finally settling down.
Before scrolling down for a more in-depth answer to this guide, "Why Do Dogs Scratch The Floor," you can check out these related content from our team at We Love Doodles: Why Does My Dog Scratch The Carpet and Why Does My Dog Scratch My Bed Sheets?
Floor Scratching By Dogs During The Day
There are several reasons why your dog scratches the floor, and this varies according to the time of the day it is and your dog's state of mind. While most dogs scratch at their beds before going to sleep, some other dogs are natural diggers and seem to want to burrow their way out of everything. If your dog is constantly scratching at the floor when alert and awake, it could be one of several things.
1. Dog Instinct
Like their human counterparts, dogs have been around for thousands of years. Most of the behaviors they exhibit today have been passed down genetically and worked very well for them, like dogs in the wild. When wild dogs dig and scratch at the ground, they often try to unearth small animals such as rats, rodents, and rabbits for food.
In addition, wild canines didn't have the luxury of plush dog beds and had to make their beds before they turned in for the night. "Making their beds" usually entails patting the brush, moving rocks and sticks, and checking for snakes and other creepy crawlies.
Digging is also natural behavior that allows dogs to build dens to keep the young safe. Be tolerant, and keep in mind, that this behavior has allowed their doggy ancestors to survive and thrive in harsh environments.
2. Marking The Territory
The sweat glands of a dog's paws exude their unique scent, and leaving that scent is akin to marking their territory with pee. The main goal is to let other dogs and animals know that "this is my turf." Alpha dogs use this chemical substance known as pheromones, which is released by the body to trigger a social response in members of the same species.
Pheromones have been studied largely in mammals and insects, and they are used to communicate similar to humans, who use their hormone cycles to guide them toward certain social behaviors.
Cats, the closest domesticated species relative to dogs, also scratch the floors and walls and leave marks that mark their territory. Wolves, on the other hand, the closest relative to most of our dogs today, also leave a scent as an indication of their boundaries that other animals should not cross.
Dogs that scratch at floors to mark their territory typically don't dig for very long, just long enough to leave the scent of their sweat glands behind. A few seconds of digging and your puppy are likely to be done. However, if you still want to correct this behavior, a simple correction and redirection should suffice.
Recommendations: Best Dog Playpen For Hardwood Floors.
3. Bored and Seeking Entertainment
Unfortunately, excessive digging is one of the sure signs of an understimulated dog, both mentally and physically. In today's urban, busy world, most dogs scratching the floor do so because they need to burn off energy. Boredom is the largest documented reason for this unruly behavior, and dog owners do not realize just how much energy a dog needs to expel daily.
When dogs don't get enough exercise and are bored, their energy often manifests in destructive behaviors like barking, chewing, and digging. When they do not get out much or don't have anyone to play with, you might find your dog scratching away at your carpets, furniture, or upholstery.
If their owners have little to no time for their exercise needs, dogs will find other ways to physically and mentally stimulate themselves in ways that aren't good for your home. Excessive boredom is an easy fix. A tired dog is happy, so accommodate plenty of exercise and playtime to give your dog adequate physical and mental stimulation.
If you cannot stay at home and entertain your dog, make sure there are enough interactive treats to keep your puppy occupied. A daily walk or run never hurts any dog, and tons of playtime depends on the lifestyle, age, breed, and overall energy levels.
Recommendations: Best Interactive Dog Toys.
4. Getting Comfortable
If your dog is scratching the floor in your home, they might be just looking for a comfortable spot in the house. In the wild, dogs use the holes in their sleep as temperature control. If it were too hot, they would dig away the outer, warm layer of earth and expose the cooler areas of the ground.
They may dig a hole in cold climates and pile the loose soil up to shelter from the wind and elements. In addition, pregnant dogs will attempt to dig a comfortable den to give birth in, a survival technique that is nurturing mothers use for the protection and security of their puppies.
While some scratching is a completely natural behavior, excessive scratching might cause concern, not to mention cost you some floor repair bills. You may need to check that the type of flooring you have in your home is dog-friendly.
Tile, stone, bamboo, and luxury vinyl flooring are all suitable types of flooring for your dogs because they are all scratch and stain-resistant. Dogs that suffer from arthritis, sore joints, and bones need surfaces that shouldn't be slippery. Surfaces should also be at the right temperature.
Dogs will obsessively scratch the floor if your floors are too hot or cold. Getting your dog a dog bed is one sure way to assure them that they live a life of comfort and luxury and can "make their beds" exactly the way they want. If you don't use a dog bed, a pile of old blankets might also work.
Make sure that you get a wide and warm bed filled with their favorite dog-friendly toys and blankets. The bed needs to be round with lifted edges, a shape that must resemble a den. This will prevent your dog from scratching your floor, searching for a place to call their own. Reinforce this behavior by leaving treats in their bed and rewarding them for choosing their bed.
5. Medical Condition
While rare, some dogs also have a behavioral or medical condition that might cause excessive scratching. The intelligence of canines and the close relationship with hoo-mans give them the capacity to feel similar emotions such as fear, stress, anxiety, and depression.
It is no surprise that dogs, too, can get wound up and stressed, and senior dogs have been known to suffer from dementia, cognitive decline, and other mental degenerative diseases. Dogs' medical conditions can be picked up through excessive floor scratching or digging coupled with whining, a loss of interest, and change in eating and sleeping habits.
Anxiety-inducing situations such as being transported and caging can induce anxiety in dogs, and they may behave out of character by scratching frantically at the crate's floor. In addition, neglected and abused dogs that are kept confined for most of their lives have been known to exhibit obsessively destructive behaviors like digging and chewing, often hurting themselves.
Dogs are highly intelligent, adaptable creatures that recover quickly from trauma if you take the correct action. If your dog is mournful because they have lost a companion, you can get them another dog to play with or meet new people and other pets.
If excessive digging persists, it might be time to look for a dog training professional or behavioral consultant to get to the root of the problem. Mild anxiety and stress can easily be treated with medications and some holistic cures, but untreated can lead to severe behavioral disorders such as aggression and fear biting.
6. Excitement
Excitement and anxiety can have similar body language. The tail is up, the eyes are bright and shiny, and your puppy is doing a little dance and spinning in circles. Like the zoomies, dogs have sudden bursts of energy, also known as FRAPs (Frenetic Random Activity Periods).
They don't know what to do with that sudden joyfulness and excitement. That energy gets expelled in weird, often hilarious behaviors like doing the Indy 500 around your house, chasing their tail, spinning around in circles, and indulging in a few seconds of crazy digging.
When done in moderation, most of these actions are harmless and are healthy ways for your dog to express his happiness and excitement. Of course, when done excessively, it might be time to pay closer attention and consult a professional if necessary.
How to Prevent Your Dog From Scratching The Floor
Having your flower bed destroyed and your yard peppered with holes that look like caves isn't too much fun. In addition, allowing your dogs to scratch at the floor continuously could mean damaged carpets and eventually your bed, your couch, and anything it can land its paws on.
As long as their digging isn't constant and excessive, indicating a more serious problem, this natural behavior can be kept to a minimum by a few small tweaks you can make to your puppy's lifestyle.
Designate a part of your yard for your puppy's digging pleasure. If that isn't possible, you can bring your puppy on a hike or to the beach for them to dig to their heart's content.
Some owners have also claimed to add orange peels or lemon peels in restricted areas, and dogs will avoid that area, allowing the grass and your plants to grow finally.
Others have hidden treats in designated dig sites, and the behavior is reinforced through these treats, and dogs will commonly scratch where they know they will find something.
You can use their poop. Dogs hate being near their poop, and if you put it under a pile of dirt where they normally dig, they will never dig in that area EVER again.
Give your dog a bed with tons of old blankets that they can dig at to their heart's content. Make sure the bed feels like a nest and has sided with soft, elevated edges.
Exercise your dog a ton. Remember, a tired dog is a happy dog. When your dog comes back after that long hike of several miles, he would be ready for bed, and the last thing on his mind would be incessant digging.
Get a snuffle mat. There are snuffle mats in the market now that are specifically designed to provide dig-happy dogs with a dedicated area to indulge their foraging and digging instincts.
Get loads of chew toys and dental bones. Your dog's teeth will thank you for it. It'll also keep him distracted enough to spread his time between other potentially obsessive behaviors instead of unhealthily focused on only one.
Interactive dog toys. Dogs love a good challenge. And if you provide them with one, they'll leave your floors and carpets alone, spending all that energy on solving the puzzle you gave them. Interactive toys provide dogs with hours of entertainment and improve a dog's cognitive reasoning and mental stimulation. Dog balls with treats in and Kongs with frozen peanut butter will have your puppies' attention for many hours as he tries to figure out the most efficient way of getting the food out of the puzzle.
Keep your floors clean. If your floor is the site of an accidental food spill, your dog is likely interested in what lies beneath that yummy scent. Ensure you don't spill any food liquids or drop tasty pieces of food without proper cleaning up, which might cause your dog to get remarkably interested in the area and seek to learn more.
Dog Product Recommendations: Best Tug Toys For Dogs and Best Plush Dog Toys.
Conclusion For "Why Do Dogs Scratch The Floor"
Dogs scratching at a floor is often a common, harmless behavior that has deep roots in the instinctive behavior of their wild ancestors. However, if the behavior gets out of hand, it might be time to turn to a professional.
If you find this guide, "Why Do Dogs Scratch The Floor," helpful, check out these other informative articles:
For more information on a dog's scratching behavior, you can learn more by watching "Why Does My Dog Scratch So Much" down below: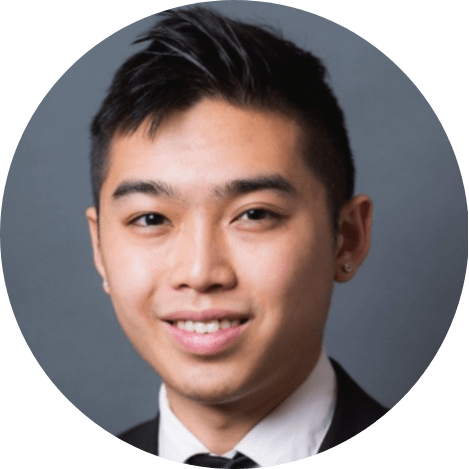 Andy is a full-time animal rescuer and owner of a toy doodle. When he's not saving dogs, Andy is one of our core writers and editors. He has been writing about dogs for over a decade. Andy joined our team because he believes that words are powerful tools that can change a dog's life for the better.
Why Trust We Love Doodles?
At We Love Doodles, we're a team of writers, veterinarians, and puppy trainers that love dogs. Our team of qualified experts researches and provides reliable information on a wide range of dog topics. Our reviews are based on customer feedback, hands-on testing, and in-depth analysis. We are fully transparent and honest to our community of dog owners and future owners.