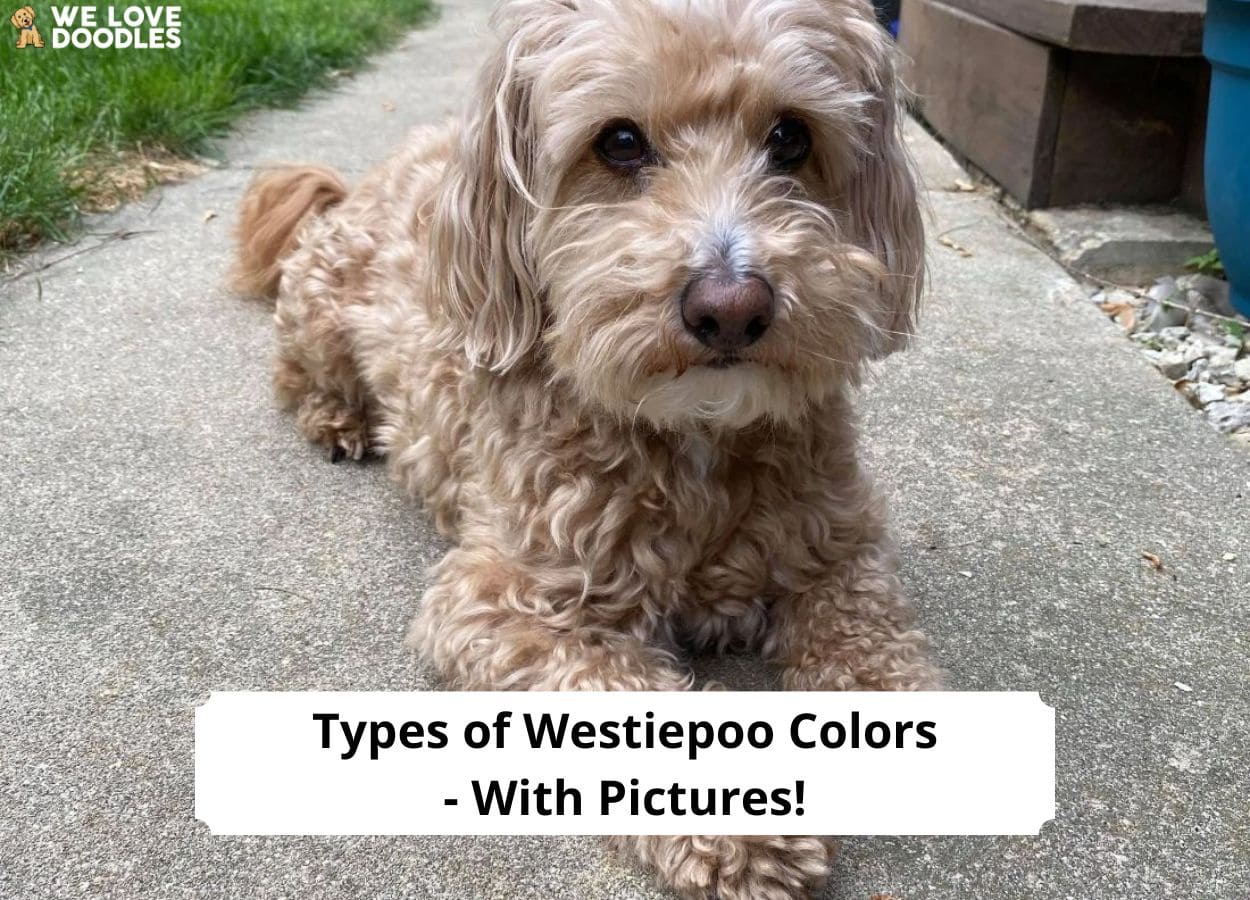 A Westiepoo is a designer dog breed from a West Highland White Terrier parent and a Poodle parent. Westiepoo types vary by sizes and colors, but each has a similar temperament and personality.
Westiepoos are highly-intelligent dogs who adore affection and will gladly spend their days curled up with their owners. However, there are some considerations that owners may need to evaluate before they adopt a Westiepoo into their home. These dogs may come in multiple colors, and choosing the right one can be vital for some dog owners.
Westiepoos are most famous for their white or cream colors, but some other rare colors on a Westiepoo may appeal to you and your household. Whether you're looking for apricot, black, or brown tones, a Westiepoo is waiting for you.
Read on to learn more about Westiepoo colors and hair care needs.
Before scrolling down this guide, "Types of Westiepoo Colors," check out: The Best 120+ Westie Dog Names! (2023) and The 8 Best Shampoos for Westies! (2023).
Types of Westiepoo Colors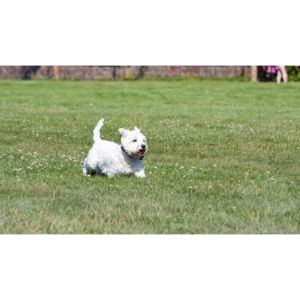 Westiepoos can be a variety of colors, but some are so rare they may be hard to find. Westiepoos are usually light-colored and likely be white, cream, or light apricot tones. However, some black and brown Westiepoos have been bred using dark Poodle parents.
Apricot Westiepoo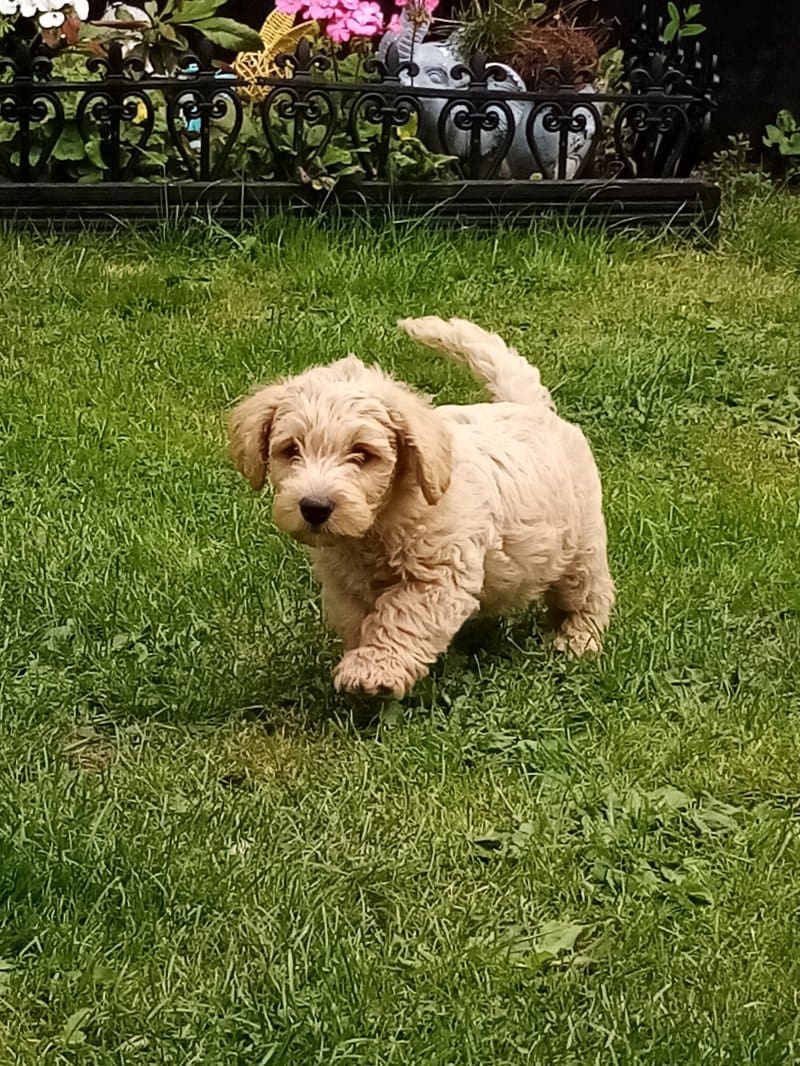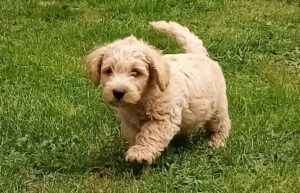 Apricot Westiepoos are uncommon but easy to achieve when breeding an apricot or tan Poodle with a West Highland White Terrier. They will likely have a few other light colors mixed into their coat, including white and some dark patches of tan. The mingling colors can create a stunning pattern that makes your Westiepoo look almost like a light wheat color.
Apricot Westiepoos will likely have white on their nose and may have dark tan patches on their ears, back, or paws. However, some apricot Westiepoos may have white patches on their chest, face, and neck.
Black Westiepoo
Black Westiepoos are the rarest Westiepoos and are hard to breed. These dogs will require mixing a black Poodle with a West Highland White Terrier but usually don't result in solid-colored black Westiepoos.
Black Westiepoos usually have white patches of hair somewhere on their body — a gift from their West Highland White Terrier parent. These patches are typically on the snout, belly, chest, or paws. Some black Westiepoos may have gray hair on their bodies from the color mixing.
Black Westiepoos puppies are so rare that you may be paying several hundred or thousand dollars more for one of these precious pups.
Brown Westiepoo
Brown Westiepoos are uncommon and nearly as difficult to achieve as black Westiepoos, but they are slightly easier to breed. They come from brown Poodles, but many in this litter may present with a more apricot or tan color. These dogs are likely to have splotches of white or light tones in their coat, just like apricot Westiepoos will.
A deep brown color in a Westiepoo is challenging to find, and this rarity will likely cause the price of this dog to rise and have you paying several hundred or thousand dollars more.
Brown Poodle and West Highland White Terrier litters will have some of the most diverse colors and create Westiepoos with the most color combinations.
White Westiepoo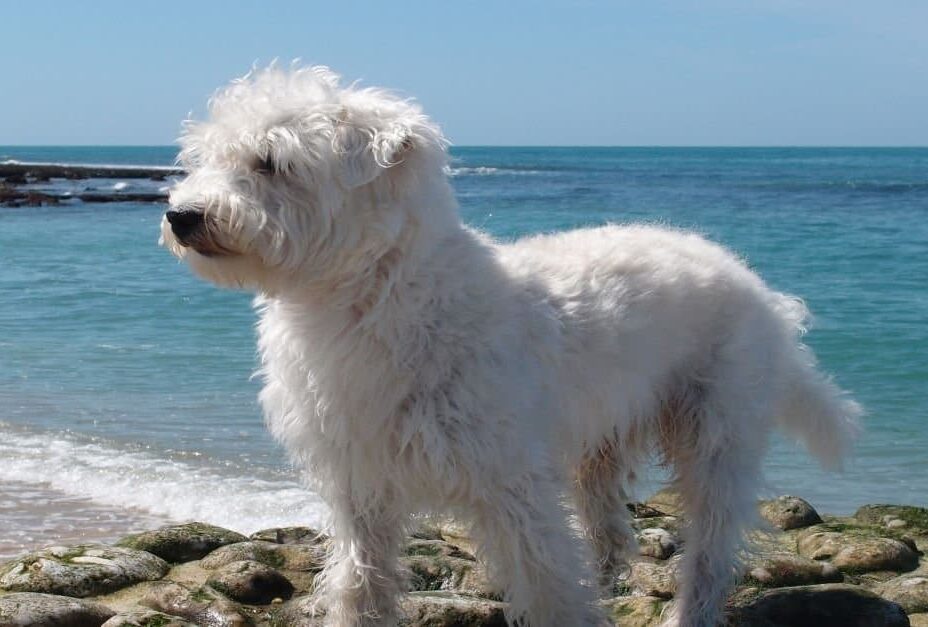 This is the most common color for this dog breed. White Westiepoos will likely have solid white on their entire body. Cream and apricot tones may be present on its paws, snout, and ears. These tones may appear on a Westiepoo's body, but this is less common.
Because white is the dominant color in the gene pool, your Westiepoo will likely come out looking like a lamb or an adorable teddy bear.
Bicolor Mixes
Almost every Westiepoo will have some kind of mixture in their coat. Most Westiepoos will have a bicolor mix of white and cream or tan tones. Apricot Westiepoos will likely have white in their coat, as well. Usually, light-colored Westiepoos will not have a dark color in their coat mixture.
Black and brown Westiepoos almost always have white or cream tones in their coat. Dark-colored Westiepoos are more likely to have a third color in their coat, making them tricolor Westiepoos.
Tricolor Mixes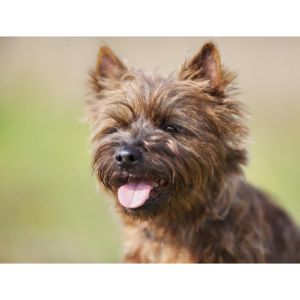 Westiepoos with tricolor patterns and color mixes will usually be black or brown. These dogs are likely to have cream, white, or tan colors in their coat. Light colors usually crop up on your Westiepoo's snout, chest, belly, and paws, but sometimes these colors can appear on the back or sides.
Tricolor Westiepoos are rare and may cost a lot more money than a solid-colored or light-colored Westiepoo.
What Is the Most Common Westiepoo Color?

The most common color for a Westiepoo is white, although cream and light apricot tones are also expected with this breed. It's rare to find a Westiepoo in any other color since their parent breed, the West Highland White Terrier is only white.
Poodles, however, can come in a variety of patterns and don't usually have bicolor or tricolor patterns to their coat of colors. These dogs can often be used to create a dark-colored Westiepoo, but these are so rare you may find yourself paying an exorbitant amount of money to adopt one into your home.
Why Are Westiepoos Usually White?
Westiepoos are almost always white or light colored, and this specific coloration stems back to their West Highland White Terrier parent, a dog breed that only comes in white. It's uncommon to find a dog breed with such minimal coloration, but this was an intentional decision made by Colonel Malcolm of Poltalloch.
The Colonel accidentally shot and killed one of his own West Highland White Terriers while hunting, having mistaken the dog for a hare, fox, or another wild animal. After the incident, Colonel Malcolm decided to breed future West Highland White Terriers with only a pure white coat.
Some recessive genes remain for a cream tone, but these are uncommon after so many years of breeding the colors out of the gene pool.
How to Care for Westiepoo Hair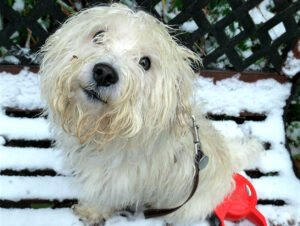 A Westiepoo comes from two dog breeds with stunning curly hair that will need regular maintenance. These dogs will need their owners to ensure their locks are tangle-free and unknotted to maintain their comfort.
Read on to learn how best to ensure your Westiepoo remains comfortable, cared for, and loved.
Brushing
Your Westiepoo will need to have their hair brushed often, usually about once a week, to maintain their silky smooth hair and prevent knotting. Weekly brushing will also get rid of allergy-causing dander and prevent excess hair from scattering around the home and making a mess.
Westiepoos don't shed very much and are unlikely to leave your home a mess. Instead, these dogs will need to have their hair trimmed to get rid of excess hair.
Bathing
Your Westiepoo may not need frequent bathing, as frequent bathing can strip the oils on your dog's skin and make its pH levels unbalanced. However, a Westiepoo who is outside daily will likely get dirty and need a bath to prevent trailing in germs and causing allergy flare-ups.
Consider bathing your Westiepoo once every week or every other week to keep their hair luscious, sleek, and shiny. Use a gentle shampoo without color additives to ensure your dog doesn't have any allergic reactions or rashes to the formula.
Trimming
Your Westiepoo will need a trim about once every six weeks. A Westiepoo's hair grows fast and can easily obstruct their vision when they don't get a proper haircut often. The obstructed view may have your precious pup bumping into things and accidentally injuring themselves or breaking property.
Additionally, a trim can remove dead-ends and useless hair to make way for healthier, smoother hair.
Nail Care
An honorable mention is nail care. Consider having your Westiepoo's nails trimmed and filed at the same time they get a haircut. This can help prevent any property damage or injury to family members.
How to Maintain Your Westiepoo's Hair Color
Westiepoos may see their hair diminish in shine and lushness as they age. Their colors may start to get dull, and you may notice gray hairs becoming more prominent.
Unfortunately, nothing can stop your Westiepoo from aging, but there are some things you can do to help your Westiepoo maintain a stunning coat of hair.
Provide High-Quality Food
High-quality food will have plenty of vitamins and minerals within, which can boost hair growth and help your dog maintain their shiny coat. Choose foods that have added proteins and a large selection of vitamins, including biotin.
Use Supplements
Supplements may be a good idea for elderly Westiepoos who may not be eating as much as they did in their youth. Usually, supplements are unnecessary, but if you find your dog isn't getting all their vitamins and minerals from food, these can help boost the levels your dog needs to have shiny and healthy hair.
Use Coconut Oil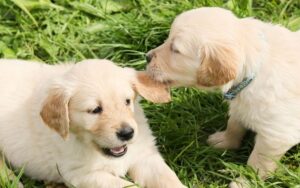 Coconut oil is an easy, all-natural solution to help your Westiepoo maintain its sleek coat of colors. Coconut oil can also prevent dry skin and rashes due to excess heat in the climate. Additionally, coconut oil can protect your dog's hair and make it stronger, preventing dulling color.
Get Proper Exercise
One of the best ways to help your Westiepoo maintain their hair color is to get them proper exercise. The blood circulation they experience when exercising can help push vitamins and minerals through their body, meaning they will get the nutrients they need to maintain their hair color and shine.
Frequently Asked Questions
Do Westiepoos' ears stand up?
A Westiepoo's ears can stand up or lay flat against its head.
Do Westiepoos shed?
Westiepoos are unlikely to shed very much due to their Poodle parents.
Are Westiepoos calm dogs?
Westiepoos are calm, outgoing, family-friendly dogs.
Conclusion for "Types of Westiepoo Colors"
A Westiepoo is one of the best Poodle mixes and designer dogs available. These dogs are smart, gentle, and playful. Although they are happiest when spending their time with others and playing in a backyard, they are equally happy to curl up with their owners at the end of the day.
One of the most common Westiepoo colors is white but black, brown, and apricot Westiepoos are possible. Although rare and likely to be much more expensive, dark-colored Westiepoos are possible to breed from black Poodles.
Maintaining your Westiepoo's hair may mean using supplements, feeding high-quality foods, or using coconut oil to keep their locks shiny and protected. You may also need to brush, wash, and trim your Westiepoo's hair at frequent intervals to prevent knotting and tangles.
For more articles similar to this guide, check out:
You can learn more about this breed by watching "Westiepoo: The Poodle West Highland White Terrier Mix | Is This Dog Good For You?" down below:
Garrett loves animals and is a huge advocate for all Doodle dog breeds. He owns his own Goldendoodle named Kona. In addition, he volunteers at the Humane Society of Silicon Valley, where he fosters dogs and helps animals. Garrett enjoys writing about Doodles and believes that dogs can teach humans more about how to live than humans can teach a dog.
Why Trust We Love Doodles?
At We Love Doodles, we're a team of writers, veterinarians, and puppy trainers that love dogs. Our team of qualified experts researches and provides reliable information on a wide range of dog topics. Our reviews are based on customer feedback, hands-on testing, and in-depth analysis. We are fully transparent and honest to our community of dog owners and future owners.