If your family is thinking of adding a Westiepoo to your household, you'll want to find a responsible breeder. Puppy mills and backyard breeders often take advantage of the novelty of the breed and produce unhealthy, ill-socialized puppies. These dogs are then sold to pet stores or directly to families, and are prone to health conditions due to their poor upbringing.
The Westiepoo is a cross between a West Highland White Terrier and a Poodle, and they're a relatively new breed. These dogs are playful and active, making them a great addition to families with children. Most will do well in environments with other pets.
We've put together a list of the top Westiepoo breeders in the US so that no matter where you are you can find healthy, quality puppies.
Before scrolling down this list of breeders with Westiepoo puppies in the US, check out: 6 Best Pyredoodle Breeders in the United States! (2023) and Havachon Puppies in the USA: Top 7 Breeders! (2023).
Choosing the Best Westiepoo Breeders in the US
If you've never before purchased a puppy, you may be wondering how the process works. Adopting a dog into your family is a big decision! It's important for the well-being of both your family and your dog that you go about the process in a responsible way.
First, you'll want to research the Westiepoo breeders in your area. Check out the puppies' pictures to get a basic idea of how well cared for they are. Puppies should be brushed and clean and should be playful and active in videos.
If possible, always try to visit the kennel in person. Interview the breeder face to face or over the phone, and ask any and all questions you may have! Get to know their puppy-rearing style and determine whether it's a fit for you. In most cases, your puppy should have ample outdoor time as this is critical to learning. Some breeders will "free-feed" dogs, while others will feed pups at designated times each day.
Does your breeder begin potty training? Do they socialize dogs with kids or other animals? Are pups kept in a boarding house or in the home with the family? What about health guarantees and long-term support should questions arise later in your dog's life?
You are the best judge of whether a breeder is right for you. Use your instincts when searching for the best Westiepoo breeder for you.
Caring for Your Westiepoo
The Westiepoo is a social dog known for getting along with kids as well as furry family members. The puppies inherit the intelligence of the Poodle and the loving qualities of a Westie, resulting in a trainable, loving companion ideal for most family dynamics.
Westipoos are small dogs, and apartment living is perfectly suited to them. However, the dogs will require exercise so be sure you have the ability to walk your pup or allow him to play in your yard. Westipoos that are not exercised tend to get a bit mischievous.
Your Westiepoo has soft, fluffy hair that will need to be brushed daily and groomed frequently. You can keep your Westiepoo's hair long or clip it to a short length, but it's best to check for mats and to clip stray hairs once a week or so. A more thorough "salon session" can be booked every four to six weeks.
Finally, speak to your vet about the nutritional requirements of your dog. Most will prefer a grain-free diet, but your veterinarian will help guide you to the proper food for your puppy or adult dog.
Now that you're a bit more acquainted with how to care for your Westiepoo, it's time to find a breeder that will provide you with your newest loving family member.
Martin's Double E Kennel
Martin's Double E Kennel is located in Millmont, Pennsylvania, and they specialize in a few AKC-registered breeds as well as Westiepoos. Note that the Westiepoo is not recognized by the American Kennel Club, so you will not receive registration papers. However, you can be assured that your dog will come from a registered dam and sire.
To find your Westiepoo puppy, you'll need to search for "mixed breeds" in the list on the website. Scroll through the available dogs until you see a pup you love, then click on the puppy's picture for a bit more information. If you'd like to learn more about the dog's pedigree, contact the breeder.
Your Westiepoo puppy will cost approximately $1,100, though this may vary based on the dog's characteristics. You can reserve your dog by paying a $150 deposit, which is non-refundable and will be deducted from the total cost of your dog.
Puppies are sold with a health guarantee, and you may need to sign a spay or neuter agreement for your dog. Speak with the breeder directly for more information.
Martin's Double E Kennel Details:
Infinity Pups
Infinity Pups is a family-owned business committed to helping families find dogs. While the team does breed on occasion, the Infinity Pups service is more of a marketplace for dog breeders and would-be owners to connect. You can search for your dog by breed with the assurance that he or she will come from a reputable, responsible breeder.
At any given time, there are usually about a half dozen or so Westiepoos listed on the Infinity Pups website. They may vary in price, as the individual breeder sets the cost of your dog. Generally speaking, however, you can expect to pay around $1,200 for your puppy.
When you find a dog you'd like to bring home with you, click on his or her picture for contact numbers for your breeder. You'll also see information about the dog's health guarantee, health records, and whether shipping's available.
Infinity Pups does not, itself, offer to ship. You'll need to coordinate air travel, ground travel, or pickup with the puppy's breeder when you make your deposit.
Infinity Pups Details:
Greenfield Puppies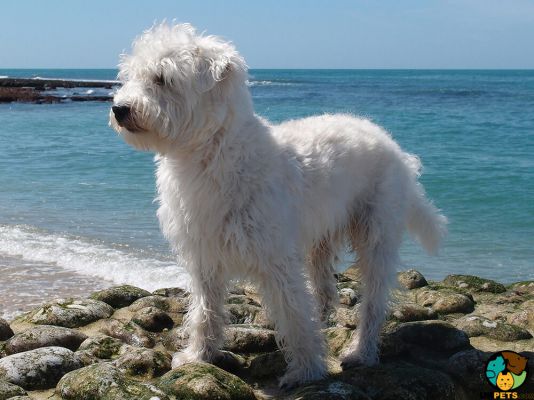 Greenfield Puppies is a Pennsylvania-based business that utilizes a network of reputable breeders to connect puppies with their forever homes. Pennsylvania puppies come with a 30-day health guarantee and many breeders offer health warranties beyond this time frame.
You can be sure that the dog you adopt will come from a breeder that treats pups as their own. Your puppy will be well-socialized, sometimes with kids and sometimes with other animals, and will be nose-to-tail vet-checked before going home with you. Vet records will be provided to you upon pickup or delivery of your dog.
To find your puppy you'll need to search by breed. Once you've selected Westiepoo, click on "Show me the puppies" and you'll see the dogs that are available for adoption. Prices are clearly displayed, and the location of your dog is disclosed as well. Connect directly with the breeder via the link on the pup's biography to begin the adoption process.
Greenfield Puppies does vet its breeders but, if possible, you should visit or video chat with the kennel before you exchange any money. It's ultimately your responsibility to determine whether the breeder's standards are a fit with your own.
Greenfield Puppies Details:
Next Day Pets
Last on our list of breeders with Westiepoo puppies in the US, Next Day Pets is another family-owned "broker" business based in Maryland. The family runs a classifieds-type database of available Westiepoos and other puppies waiting for a forever home. You can search for Westiepoos specifically, or just browse the listings of puppies that are ready for adoption.
Puppies listed on Next Day Pets are located all across the United States. You can find one in your area, or you can arrange with your breeder to have your dog transported to you. If possible, take advantage of local breeders. That way, you can visit the kennel in person to ensure that the business is reputable.
Clicking on your pup's photo will give you more information about your dog. You'll learn about the health guarantee, his or her vaccinations and vet care, the personality of the dog, and what transport options are available. You will need to ask the kennel directly if a spay or neuter agreement is required.
Should you have any difficulty communicating with the breeder, Next Day Pets will assist you with disputes. Contact the business with concerns should any arise.
Next Day Pets Details:
Frequently Asked Questions
How much does a Westiepoo cost?
You can expect to pay anywhere from $400 to $1,200 for a Westiepoo puppy.
Why do Westiepoos tilt their heads?
Dogs like the Westiepoo tilt their heads to see their surroundings better, hear more clearly, or concentrate.
Conclusion for "Westiepoo Puppies in The US – Top Breeders"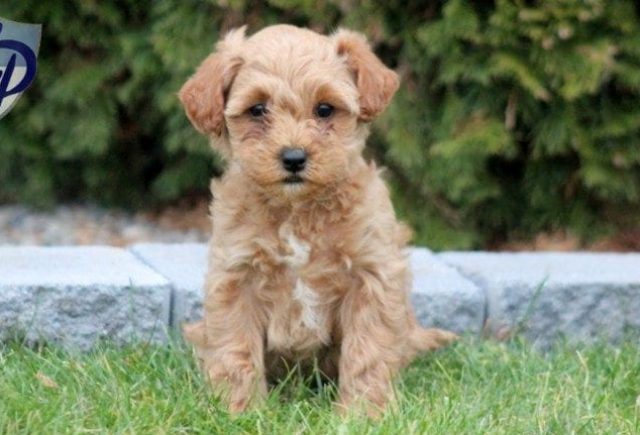 Adopting a Westiepoo into your family should not be an impulsive decision. Because Westiepoos are a relatively new breed, puppy mills often breed and sell dogs in poor health and with a less-than-perfect pedigree.
Choose a responsible and reputable Westiepoo breeder that will tend to your dog's needs in their earliest weeks. When possible, visit the kennel in person but if that's not an option, interview your breeder thoroughly before you make a purchase decision.
Doing a bit of research beyond our list of the top Westiepoo breeders in the US will help increase the likelihood of bringing healthy, active, loving puppies into your home.
For more guides similar to this list of Westiepoo puppies in the US, check out:
Before bringing home a Westiepoo puppy from a breeder, learn more about this breed by watching "Westiepoo Dog Breed Information – How Active Can these Dogs Be | Westiepoo Dogs 101" down below:
Garrett loves animals and is a huge advocate for all Doodle dog breeds. He owns his own Goldendoodle named Kona. In addition, he volunteers at the Humane Society of Silicon Valley, where he fosters dogs and helps animals. Garrett enjoys writing about Doodles and believes that dogs can teach humans more about how to live than humans can teach a dog.
Why Trust We Love Doodles?
At We Love Doodles, we're a team of writers, veterinarians, and puppy trainers that love dogs. Our team of qualified experts researches and provides reliable information on a wide range of dog topics. Our reviews are based on customer feedback, hands-on testing, and in-depth analysis. We are fully transparent and honest to our community of dog owners and future owners.