If you're searching for breeders with Toy Labradoodle puppies for sale, then this list will help you. Like a stuffed animal a child successfully wished to come to life, the Toy Labradoodle is a sweet-faced ball of fluff that's just the right size for snuggling. A hybrid of a Labrador mixed with a toy or miniature Poodle, Toy Labradoodles is also known as mini, micro, or teacup Labradoodles. Labradoodles can live up to 15 years.
They can range in size from 15 to 25 pounds, depending on the size of their parents, and they come in a wide range of colors, including blonde, black, chocolate, white, red, golden, silver, and cream. Toy Labradoodles are considered one of the first designer dog breeds, despite arriving almost 20 years after the Mini Cockapoo, which earned that title in the 1960s. Their parenting line, the Labrador and the Poodle, were both bred to be waterfowl retrievers, but the miniature breeds are non-sporting dogs and prefer snuggling to getting up early to go duck hunting in a cold, dark marsh.
Before scrolling down this list of breeders with Toy Labradoodle puppies for sale, check out our other recommendations: Best Mini Labradoodle Breeders in the United States and Best Australian Labradoodle Breeders in the United States.
Features of the Toy Labradoodle
The Toy Labradoodle is considered healthier than its purebred parentage because it takes on the genetic profiles of its parents and other ancestors, enhancing the mix. Toy Labradoodles also take on the characteristics of a Labradoodle. They are playful, comical, intelligent, and cool-as-a-cucumber laid-back, so they socialize well with new people and new dogs, as long as those dogs are also chill. The Toy Labradoodle is smart so that it can be easily trained.
The dog also loves its family and is eager to please, so that trait alone should make training easier. Toy Labradoodles love it outside, so walks or playing fetch in the yard are going to be activities your baby will love. This dog breed was first bred in Australia in 1994 by breeding Holly, a Labrador, with Snowy, a miniature Poodle. They had two puppies, Wally and Polly. At the same time, Toy Labradoodles require exercise and mental stimulation to prevent boredom. If it is too hot outside, exercise early in the morning or late in the evening, and find games to play indoors to prevent your fur baby from becoming overheated.
Find other Doodle Breeds: WeLoveDoodles' Doodle Breeds and Best Poodle Mixes.
Toy Labradoodle Breeders in the United States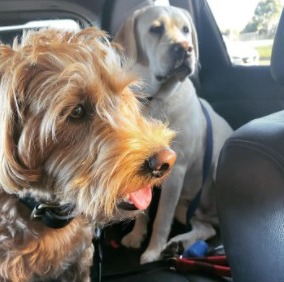 If you have your heart set on a Toy Labradoodle, you may be in for a wait since reputable breeders only have a few pregnant moms in the house at the same time to control stress and anxiety on behalf of the dogs. If you want to make sure you are buying from someone with a good reputation, we've found some great Toy Labradoodle breeders and breeder connectors, so you'll be more confident you'll be bringing home a happy, healthy, well-socialized dog. When you're ready to add to your family, check out these breeders.
Get started in advance with your Toy Labradoodle by checking out our recommendations: Best Dog Litter Box and Best Harness For a Labradoodle.
1. Crockett Doodles
First on the list of breeders with Toy Labradoodle puppies for sale is "Crockett Doodles." This breeder based in Greenfield, S.C., opened a facility to ensure that all the dogs they raised were able to begin their lives in a family environment, ensuring that they are ready for their forever families. Dr. Nathan Crockett and his wife, Abigail, founded their breeding operation because they wanted puppies to start their lives in a home setting, surrounded by family. They raise puppies at their own home and guardians' homes, so puppies are completely comfortable when they join their forever family.
Toy Labradoodles adapt quickly to change and easily transition from their breeders' home to their forever home. There are trainers on hand to teach early, simple commands – families are encouraged to continue training for several months and have in place a matching team to make sure the suitable Toy Labradoodle is paired with the right forever family. Adopting families can either pick up their new fur baby at a guardian's home – there are locations outside of South Carolina – or can have their new puppy delivered to them via airplane.
Crockett Doodles Details
2. Precious Doodle Dogs
Located in Clearfield, Utah, the family-owned breeding facility Precious Doodle Dogs works to ensure that every puppy is cuddled every day, so they are well socialized, happy, and family-friendly. In addition to Toy Labradoodle puppies, Precious Doodle Dogs also breeds Mini and Teacup Goldendoodles, Micro Goldendoodles, Micro Labradoodles, and Teacup and Micro Cavapoo puppies. Each is treated like family, and the facility uses many different homes to raise their dogs, so no puppy is left out when it comes to snuggles and love. Parents are genetically tested before breeding to ensure that puppies will be healthy, robust balls of love. The puppies are raised hearing the normal sounds of a household, and they will be pretty used to being cuddled and loved when they move on to their forever home.
Precious Doodle Dogs Details
3. Rainmaker Ranch Labradoodles
This Florida-based facility spent 14 years breeding a Toy Labradoodle that met their expectations. They wanted soft, curly hair that was more likely to be hypoallergenic. They wanted a wide body to accentuate the short height (less than 14 inches tall) and the temperament of Labradoodles everywhere – happy, life-loving, playful, and loyal. There's much to love about Toy Labradoodles, but according to Rainbow Ranch client Pam Brown, a greeting at the door after an awful day erases that day and suddenly turns everything into joy.
By breeding, Rainmaker Ranch hopes to erase negative dog traits, keeping their puppies out of shelters. They do recommend that if you do find a Toy Labradoodle at a shelter, be prepared for the need for training to correct problems associated with poor breeding. Rainmaker Ranch puppies are raised in the family's home, so there are not many litters at a time, to prevent both stress and chaos, neither of which is a great way to start new lives. Parent dogs live in guardian homes, come to the Ranch to have their litters (3 or 4 maximum), and then find a forever home, living the rest of their lives surrounded by love.
Rainmaker Ranch Labradoodles Detail
4. Little Teton Doodles
Labradoodles come in all sizes, but the toy (teacup) Labradoodle is one of the favorites at Little Teton. When grown, the dog will weigh from 15 to 30 pounds. Still, from birth, a toy Labradoodle is hypoallergenic, playful, loyal, loving, happy, and affectionate, so really, what's not to love about this ball of cuteness overload? These puppies are brilliant, friendly dogs – they make lovely guide dogs since they are easily trained and comfortable around people.
According to Little Teton Doodles breeders, Toy Labradoodles are healthier than their larger counterparts, in part because they are hybrids and have the genetic makeup from both their parents. With colors resembling a Black and Tan or a White Russian – top-shelf drinks at certain pubs – there's something regal about these small puppies, despite their irresistible faces. If you live far from Salt Lake City, Little Teton – a women-run business – recommends a puppy nanny, either air buddies or puppies on a Plane. You can also fly to Salt Lake City to pick up your new fur baby.
Little Teton Doodle Details
5. Keystone Puppies

Last on the list of breeders with Toy Labradoodle puppies for sale is "Keystone Puppies." Based in Lancaster, PA, Keystone works with many different breeders to help link buyers with the best available puppies from the best breeders. They never work with puppy mills and help reputable breeders find ways to improve their facilities, so puppies are as healthy and happy as possible. Breeders who work with Keystone offer well-socialized dogs that are ready to tumble into their forever homes to charm their families immediately. Keystone is a family-owned business, and each member of the team has a four-legged friend at home. That makes it easier to match families with suitable puppies and offers tips on how puppies should be nurtured and cared for all the days of their lives.
They work with the Companion Animal Protection Society – the only national organization that is focused on stopping puppy and kitty mills – and make sure that anyone who works with them understands the horrible conditions of a puppy mill, for both parents and puppies. They are only a liaison between families and breeders and do not have any dogs on site. But they do connect animal lovers with the puppy of their dreams by developing strong relationships with nearby breeders. According to the website, several small dogs are similar to the Toy Labradoodle. These dogs include Mini Goldendoodles, Toy Goldendoodles, Miniature Labradoodle, and Miniature Poodle.
Keystone Puppies Details
Conclusion For "Toy Labradoodle Puppies For Sale"

The Labradoodle is a wonderful breed to have whether you live alone with a family. This Doodle breed is intelligent and has a perfect temperament all-around. In case you didn't know, the Toy Labradoodle has the Poodle genes, and Poodles are ranked two as the most intelligent dogs. We hope this list of breeders with Toy Labradoodles will help you bring home a companion soon.
For more articles with mentions of the Labradoodle, you can check out:
The Toy Labradoodle is the Mini Labradoodle. You can learn more by watching "Mini Labradoodle – 11 Reasons This Dog Should Be Your Next Family Member" from All Things Dogs down below: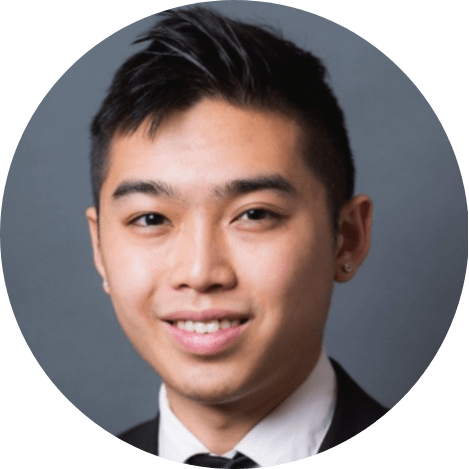 Andy is a full-time animal rescuer and owner of a toy doodle. When he's not saving dogs, Andy is one of our core writers and editors. He has been writing about dogs for over a decade. Andy joined our team because he believes that words are powerful tools that can change a dog's life for the better.
Why Trust We Love Doodles?
At We Love Doodles, we're a team of writers, veterinarians, and puppy trainers that love dogs. Our team of qualified experts researches and provides reliable information on a wide range of dog topics. Our reviews are based on customer feedback, hands-on testing, and in-depth analysis. We are fully transparent and honest to our community of dog owners and future owners.