We have a question for you if you're searching for Shih Tzu rescues in Illinois. Are you looking to adopt a new Shih Tzu best friend in Illinois? Great. Adopting a dog is way more rewarding than buying one from a breeder. In addition, you get to save a few bucks to splurge on doggy toys and treats.
We've done the hard work for you. This blog post lists all the places you could potentially adopt a Shih Tzu from in Illinois and some listings for nearby Wisconsin-based rescues to the north. You never know. It might just be time for a road trip. We hope you find your new puppy.
Before you scroll down this list of Shih Tzu rescues in Illinois, you can check out these other dog rescue shelter recommendations from our team at We Love Doodles: Best Pitbull Rescues in Illinois and Best Cocker Spaniel Rescues in Illinois.
Find a Shih Tzu Rescue Shelter Near Me in Illinois
Our team at We Love Doodles created and compiled this list of the best Shih Tzu rescues in Illinois with available dogs for adoption.
Shih Tzu Product Recommendations: Best Wet Dog Food For Small Dog Breeds and Best Training Collars For Small Dogs.
1. Bishop's Small Dog Rescue, Inc. NFP
Based in Wyanet, Illinois, this rescue center takes in all small dogs, including Shih Tzus. Founded in 2012, it is registered as a  501(c)(3) non-profit organization in Illinois. Their main focus is saving small dogs from euthanasia by animal control and other shelters in the state of Illinois.
Dogs from Missouri, Arkansas, and Texas have also been rescued from high-kill shelters. Voluntary surrender of small dogs is also allowed as long as there's an opening in one of the foster homes. To adopt a dog, you have to fill out an application that can be found on their website.
All potential adopters must come with their live-in family members and pets to adopt one of the fur babies at the center. Adopters must also sign a contract stating that if the new parent cannot care for the dog in the future, they must return it to the shelter.
The dogs under this shelter are given regular medical check-ups, vaccinated, and have a temperament assessment before being adopted. This ensures that the adopted dogs are in good health and are safe for their new families. The rescue center is a foster home-based operation where all dogs brought in are assigned to a loving foster home.
The center is always open to new foster homes, so if you would like to volunteer your home or donate, please contact Heather Bishop via phone or email (provided below). Your donation is tax deductible because the organization is a registered charity.
Bishop's Small Dog Rescue, Inc. NFP Details
2. Holy Shih Tzu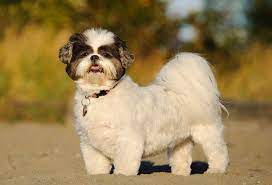 The Holy Shih Tzu is a small dog rescue center based in Central Illinois (Champaign). The rescue center specializes in Shih Tzus but also takes in other small companion dogs. This center prioritizes the emotional well-being of the dogs under their care, and they believe that putting homeless dogs in shelters before re-homing them can further traumatize them.
Therefore, they have several foster homes throughout Central Illinois, where they keep the dogs before adoption. Placing dogs in foster homes as opposed to a traditional rescue center is their method of ensuring each dog receives individualized care and attention.
In addition, this center does not put the dogs up for adoption in cages for the public to view and select them. Rather, most public viewing is done online to avoid unsettling the dog. The organization is run by volunteers who have opened their homes to Shih Tzus in need. If you'd like to be a foster parent or donate, please contact them via phone or email.
Those interested in adoption can reach out the same way, and you will receive a Google form to continue the adoption process. This organization has no website currently but has a vibrant Facebook page instead. You can have a look at their Shih Tzus on Facebook.
Holy Shih Tzu Details
3. Furever Shih Tzu & Companion Dog Rescue
The Furever Shih Tzu & Companion Dog Rescue is a rescue center that specializes in Shih Tzu rescue and adoption. The organization is part of the national Shih Tzu rescue group. Despite being based in Missouri, the organization also has Shih Tzus available in various parts of the United States, including Illinois.
Shih Tzus do not like being alone for long periods, which is why the organization uses foster homes instead of shelters. Dogs are accepted from all sources, including those voluntarily surrendered.
Once accepted, they are treated for ticks and fleas and receive treatment for any injury. After a full medical check-up, they are placed in foster homes till they are adopted.
This rescue center takes in dogs in all health conditions, and there is a special donation program for dogs with special needs so that they also get to have a quality life. The public funds this special donation monthly under the dog's name.
This is a 501(c)(3) public charity, so donations are tax-deductible. You can also donate other things required by foster homes, like dog beds, treats, and toys. Alternatively, you can become one of the foster homes and take in dogs from the organization.
Furever Shih Tzu & Companion Dog Rescue Details
4. Tiny N Tall Rescue Inc.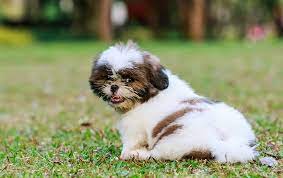 This non-profit shelter is dedicated to caring for small dogs (under 25 pounds) like the Shih Tzu and tall dog breeds like the Great Dane. It was started in 2017 by two best friends and dog owners who noticed the need for a shelter in their area.
Tiny N Tall Rescue is 100% run by volunteers who dedicate their time and open their homes to the dogs under them. The dogs are sheltered in volunteer foster homes located around St. Charles.
For the time being, the shelter is not accepting owners who surrender their dogs. To adopt a dog, it is important to read all the requirements. For example, if the adopted dog will be living with a family, all family members must be on board before the adoption is finalized.
Applications for volunteers are also open for those who would like to volunteer their homes and time. Their 501(c)(3) certification allows you to receive a tax deduction when you donate to the shelter.
They also have a membership program that helps fund the activities of the rescue center. Under the membership program, those who would like to support the organization send a monthly donation starting from as low as $5.
These amounts are tied to a dog's needs. For instance, a $5 monthly contribution for a dog toy or $15 for vaccination. They also have merchandise like bags and hoodies, and all the money from the sales is reinvested into charity.
Tiny N Tall Rescue Inc. Details
5. New Beginnings Shih Tzu Rescue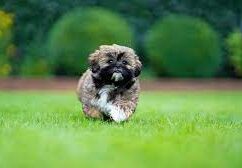 This non-profit organization has 501(c)(3) certification, whose mission is to rescue, rehabilitate, and re-home Shih Tzus. It was started in 2005, and its headquarters is in nearby Wisconsin. Despite being based in Wisconsin, the shelter has expanded its operations to other areas, including Illinois.
New Beginnings also accepts other small dog breeds under their care. They have several foster homes in Wisconsin, Illinois, Iowa, and Indiana, where they place the dogs under foster care. This rescue center accepts dogs from all sources, including owner-surrendered dogs.
The rescue center is big on rehabilitating their dogs while in foster care. To do this, they vet their volunteer foster homes to ensure the dogs go to a loving environment. Regular health checks and medical attention for dogs that arrive with injuries are also available to the dogs.
Re-homing dogs start with a submitted application by a potential dog's mum or dad. It is a policy at the organization that before any adoption is finalized, the foster parent must approve of the forever parent.
This is done to ensure the dogs are adopted into safe and loving homes, which reduces the likelihood of the dogs being returned or running away. You can support the organization by a tax-deductible donation, volunteering at a foster home, volunteering your time, or spreading the word about the organization.
New Beginnings Shih Tzu Rescue Details
6. Little Giants Dog Rescue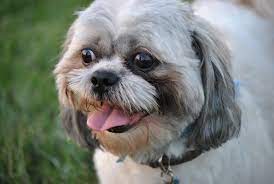 Based in Lombard, Illinois, this foster system dog rescue provides shelter for all small-sized dogs in the Illinois area. It was established in 2019 by two dog lovers, Tricia and Christie, who run the organization today.
The organization is formally run by a director and adoption coordinator who assist the co-founders in running the rescue center. Despite the formality of the organizational structure, this is non-profit, and all staff is volunteers.
To support the cause, you can donate to help pay for veterinary services and other needs, volunteer, become a foster parent, or even be a forever parent by adopting one of the dogs.
The shelter also hosts events to spread the word about the organization and get some dogs adopted. Check their website for upcoming events. You can reach out to the organization for any of the above most effectively via email.
An application is required for volunteers, foster parents, and forever parents. The Little Giants Dog Rescue is currently making a call for foster homes so that they can be able to meet the increasing need for homes, as the number of dogs with no homes is still high.
Dogs are accepted from all sources, from strays to dogs surrendered by owners. However, the shelter only accepts dogs that weigh 30 pounds or below for owner surrenders. To adopt, fill out a form with details that will help the shelter find the right foster home.
Little Giants Dog Rescue Details
7. Shih Tzu Rescue Adoption & Education Safehouse
Shih Tzu Rescue Adoption & Education Safehouse (S.T.R.A.E.S.) is a special rescue center because they offer shelter to homeless Shih Tzus and provide sanctuary for those that are unlikely to be adopted. The organization also accepts other small dog breeds. It was founded in 1998 and is based in Homer Glen, Illinois.
The shelter offers sanctuary to small dogs that have sustained injuries that are so expensive to treat that they would probably be euthanized. They also take in dogs that are undesirable to potential adopters because of temperament issues.
These dogs are recruited into a training program to help them adjust their temperament to the point where they can be loving pets to their dog moms and dads. Finally, the shelter takes in dogs diagnosed with terminal illnesses and requires hospice care to ensure their final days are of the best quality.
To raise funds for the veterinary costs and the general running of the organization, events and fundraisers are often hosted by the shelter. Donations are also accepted and are tax deductible. This organization is entirely run by volunteers and is a registered 501(c)(3) charity that is 100% non-profit.
All the facilities under this organization are donated. The facilities where the dogs are kept before adoption are cage-less, large open areas with over 2 acres of land where the dogs can enjoy running around carefree.
Shih Tzu Rescue Adoption & Education Safehouse Details
8. Shih Tzu Rescue of Central Wisconsin
This organization is a shelter dedicated to offering sanctuary for Shih Tzu, and Shih Tzu mixes. It is based in central Wisconsin, within driving distance from Illinois.
They do not accept dogs from out of state but allow donations and people from out of state to adopt their dogs. This is also a non-profit charity organization that is run fully by volunteers.
They do not have a shelter facility because all their dogs are placed in foster homes as they await adoption. You can still view the dogs available for adoption on their website since a physical viewing is not feasible unless at an event organized by the shelter.
Such events are done regularly, so check out their website for upcoming events. During the waiting period, all the dogs have access to all necessary medical care to ensure they remain healthy until they get adopted.
They have a Tender Paws Program that supports Shih Tzus with terminal illnesses like cancer. Funds donated to this program ensure these dogs get the extra medical attention required for their condition.
Shih Tzu Rescue of Central Wisconsin Details
Conclusion For The "Best Shih Tzu Rescues in Illinois"
We hope this list has helped you find your new Shih Tzu best friend. You can also try checking neighboring states if you can't find one within Illinois. Good luck with your search.
For more guides similar to this list of Shih Tzu Rescues in Illinois, you can check out these other dog rescue shelter recommendations from our team:
Before you adopt a Shih Tzu companion from a rescue shelter in Illinois, you can learn more about this dog breed by watching "7 Common Behavioral Problems in Shih Tzu and How to Solve Them" down below: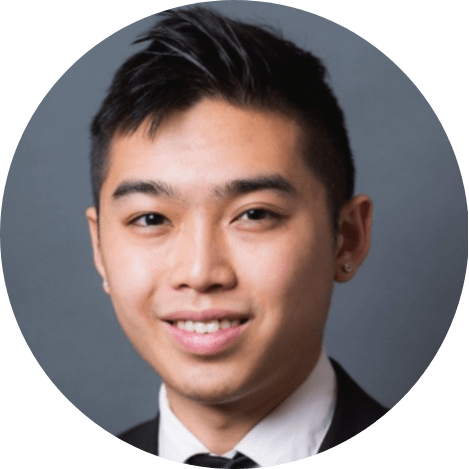 Andy is a full-time animal rescuer and owner of a toy doodle. When he's not saving dogs, Andy is one of our core writers and editors. He has been writing about dogs for over a decade. Andy joined our team because he believes that words are powerful tools that can change a dog's life for the better.
Why Trust We Love Doodles?
At We Love Doodles, we're a team of writers, veterinarians, and puppy trainers that love dogs. Our team of qualified experts researches and provides reliable information on a wide range of dog topics. Our reviews are based on customer feedback, hands-on testing, and in-depth analysis. We are fully transparent and honest to our community of dog owners and future owners.