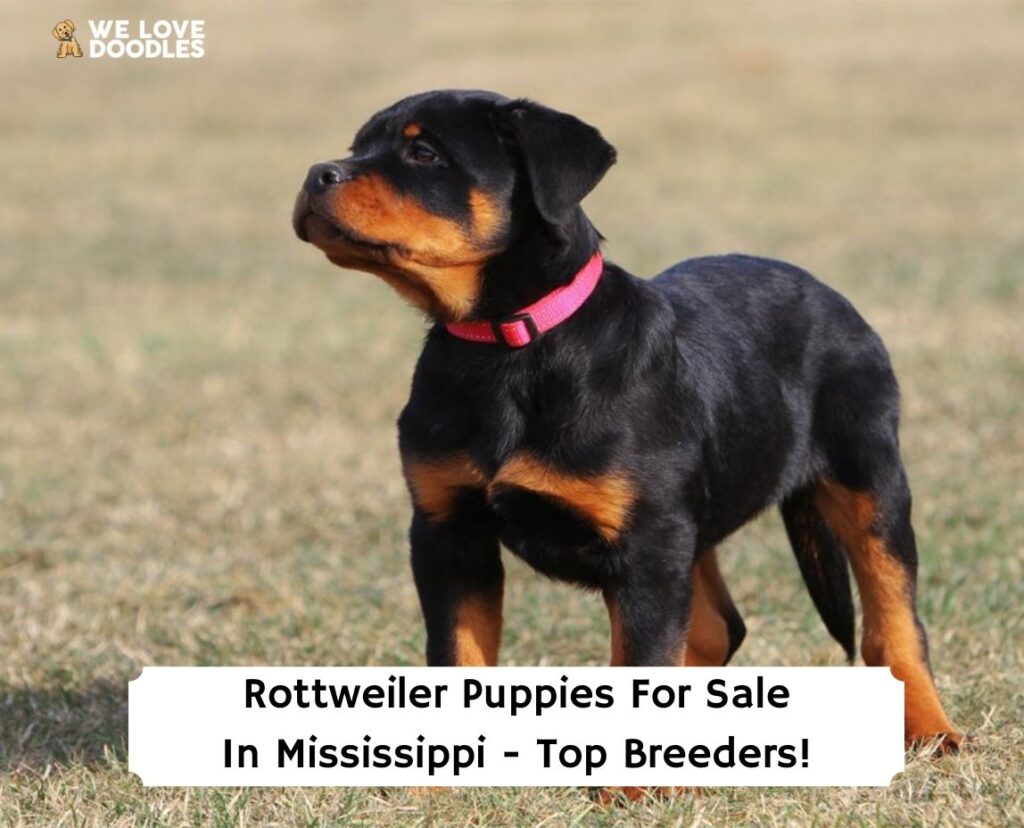 If you're searching for breeders with Rottweiler puppies in Mississippi for sale, you need to know. Rottweilers are cute puppies with a long history of serving as working dogs throughout the centuries.
This means they have strong instincts for obedience and high intelligence, making them some of the best family companion dogs around. These dogs are big, strong, and protective of their families, but at their core, they are just loving, affectionate marshmallows who love a good cuddle.
Before scrolling down this list of breeders with Rottweiler puppies in Mississippi for sale, you can check out these other recommendations from our team at We Love Doodles: Bernedoodle Puppies in Mississipi For Sale and Best Cavapoo Breeders in Mississipi.
Rottweiler Breeders in Mississippi
Rottweilers are excellent family companion dogs that are incredibly popular worldwide. They possess so many great qualities that it comes as no surprise that they are even one of the more popular breeds in Mississippi.
Luckily, this means plenty of great Rottweiler breeders out there to choose from. Unfortunately, that means that choosing the right Rottweiler breeder in Mississippi can be a bit confusing and overwhelming.
We wanted to make the process much simpler for you, so we decided to conduct our research and discover the very best Rottweiler breeder in Mississippi and the surrounding area. We also decided to include some helpful tips about the process of choosing the right Rottweiler breeder and how to know which breeder is right for you.
Rottweiler Product Recommendations: Best Training Collars For Stubborn Dogs and Best E-Collars For Aggressive Dogs.
1. PuppySpot's Rottweilers For Mississippi
First on our list of breeders with Rottweiler puppies in Mississippi is PuppySpot. They aren't exactly breeders themselves; instead, they're an organization that specializes in bringing puppies to their forever homes. They partner with breeders all over the country to let you choose from the best puppies available.
This organization has over ten years of experience placing puppies in their forever homes and 11,000 5-star reviews from happy customers. Their impeccable track record is possible because of their strict screening process for the breeders they work with.
They only accept about 10% of the breeders who apply to sell with them, and they require all of their Rottweiler breeders to undergo an annual screening to ensure their breeding programs stay at or above national standards. Each puppy sold through PuppySpot comes with a vet health check, vaccinations and dewormings, AKC limited registration papers, AKC Reunite papers, entrance to all AKC events, and a 10-year health guarantee against genetic illnesses.
One issue that sometimes plagues potential pet owners is how they'll get their new pet home. PuppySpot eliminates this problem by offering transportation to your door using their private travel system. Their puppy chaperone will stay with your new puppy from when they leave their breeder's home until they arrive safely in their forever home.
PuppySpot Details
2. Rottweiler Zwinger vom Schönen Dorf
This Rottweiler breeder (whose name translated from German means "Rottweiler kennel from the beautiful village) is known as a hobby breeder that loves all things Rottie and has been showing and breeding 100% German line Rottweilers for years.
As a Rottweiler enthusiast, he spares no expense in developing and maintaining his breeding program, ensuring that all dogs have the best resources and plenty of socialization and attention. Head to their website today to check out their available Rottweiler puppies and to learn more about the awesome breeding practices at Rottweiler Zwinger vom Schönen Dorf.
Rottweiler Zwinger vom Schönen Dorf Details
3. Southern Bred Rotts
Last on the list of breeders with Rottweiler puppies in Mississippi for sale is "Southern Bred Rotts." This small Rottweiler kennel is an expert in breeding the most beautiful and genetically ideal Rottweilers. Their goal is to produce Rotties that are healthy, loving, beautiful continually, and of the highest quality imaginable.
All of their dogs come from 100% pure European bloodlines, and each dog is bred to preserve those qualities. All puppies adopted from Southern Bred Rotts come with AKC registration, dew claws removed, tails docked, health screenings, and their first round of shots and deworming. Check out their available puppies on their website today.
Southern Bred Rotts Details
Rottweiler Puppies in Mississippi For Sale
If you're looking for the perfect Rottweiler puppy in Mississippi, you've likely come across the extensive options. You may have even spotted a few online listings for "purebred" Rottweiler puppies that only cost a fraction of what a puppy from a breeder costs.
Seems like a pretty great deal, right? Wrong. These places, often called puppy mills and backyard breeders, are famous for their terrible treatment of animals, unhealthy puppies, and desire to make as much money as possible, no matter the cost.
To produce as many puppies as possible, they will often force their dogs to live in terrible situations, and sometimes they'll even force them to inbreed. This naturally results in puppies that are incredibly unhealthy, genetically predisposed to serious health conditions, and often behaviorally aggressive due to the abuse and neglect they've suffered.
On the other hand, breeders are known for their exceptional treatment of animals. They always prioritize the health and well-being of their dogs above all else. This is why they conduct extensive health screens to ensure their dogs and puppies are healthy and free of any genetic predispositions to developing serious health issues down the line.
Breeders also tend to perform temperament tests on their dogs to ensure they are well-adjusted and fit into your family. Even though breeders sell their puppies at a higher price than these less reputable alternatives, this is for a good reason.
When you buy a puppy from a breeder, you do so with the peace of mind that your dog will be healthy and happy and live a long life. No guarantees exist for those other places, and those puppies often cost thousands more in medical treatments for health problems that manifest later in life. You should never buy a puppy from a puppy mill or a backyard breeder for these reasons.
Related: Why is My Rottweiler Growling?
How to Choose a Rottweiler Breeder in Mississippi
Selecting the perfect Rottweiler breeder in Mississippi can be confusing and overwhelming because there are just so many choices to sort through. Many people embark on this journey ask questions like: How do you know if a breeder is a good breeder? How do you know you can trust this breeder?
How do you know if a breeder's puppies are healthy? We've discovered through all of our research that the best breeders typically share a core set of qualities that set them apart from the bad breeders. You can familiarize yourself with these qualities to make choosing the right breeder even easier for you.
Tips for selecting the best Rottweiler breeder in Mississippi:
The breeder should provide communication and support before, during, and after the adoption process is complete.
The breeder should be an expert in the breed and be able to answer any questions.
Dogs should never be allowed to go home with their new families before they are eight weeks old to ensure they are fully developed.
Dogs should all come with the appropriate vaccinations and medical/preventative treatments.
Dogs should all have received extensive health tests and a health report if requested.
The breeder should be very specific about who they allow adopting one of their puppies — you may have to provide character references and answer many quesanys about your life.
These tips are a wonderful place to start when searching for the best Rottweiler breeder in Mississippi. The best breeders will prioritize the health and wellbeing of their dogs over all else, and these tips can help you identify if this is the case. Be sure you also do your research and try to read customer reviews and testimonials if possible.
These can usually be found on a breeder's website and can be very helpful for painting a picture of this breeder's relationship with past customers. If you can't find these reviews on the website, you should always ask the breeder to see them. Often a breeder will be overjoyed to share these with you because they're very proud of the positive reviews. If a breeder refuses to show you these, it may be a red flag that they've had some unhappy customers.
Also, choose a breeder that you like and feel comfortable talking to. Many breeders request occasional communication and updates from their adoptive families because they grow attached to their puppies and love to see them as they grow. This means you may contact them now and then and should choose someone you're happy to chat with.
Where Do You Find a Rottweiler Breeder in Mississippi?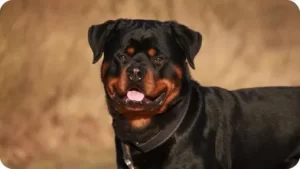 All breeders on this list are excellent choices for a Rottweiler breeder in Mississippi. They all use the very best breeding practices, prioritize the health and wellbeing of their dogs and puppies, and have an established reputation for breeding excellent puppies.
You can be sure that any puppy you purchase from one of these breeders will be healthy and happy and sired from only the most superior bloodlines. In addition to the breeders we included here, there are also plenty of great breeders all over the country that you might want to consider.
Just be sure that you conduct thorough research before deciding on any given breeder. Also, remember to use our helpful list of tips from the section above and never buy a puppy from a backyard breeder or a puppy mill.
Related: Are Rottweilers Dangerous?
Conclusion For Rottweiler Puppies For Sale In Mississippi
Rottweilers are exceptional dogs that are cute, smart, intelligent, and loyal. For these reasons, they are incredibly popular in Mississippi and the entire world. There are so many great Rottweiler breeders, but the ones we included on this list were our very favorites.
We only ever consider breeders that use the best breeding practices, and we focus on finding breeders that prioritize the health and wellbeing of their dogs and puppies.
For more guides similar to this list of Rottweiler breeders in Mississippi, you can check out:
Before you bring home a Rottweiler companion from a breeder in Mississippi, you can learn more about this dog breed by watching "10 Reasons Why You Should Have a Rottweiler" down below: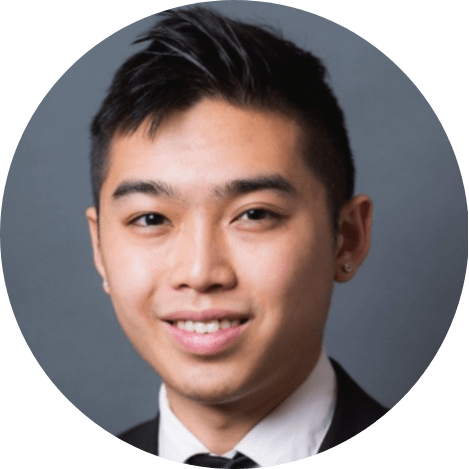 Andy is a full-time animal rescuer and owner of a toy doodle. When he's not saving dogs, Andy is one of our core writers and editors. He has been writing about dogs for over a decade. Andy joined our team because he believes that words are powerful tools that can change a dog's life for the better.
Why Trust We Love Doodles?
At We Love Doodles, we're a team of writers, veterinarians, and puppy trainers that love dogs. Our team of qualified experts researches and provides reliable information on a wide range of dog topics. Our reviews are based on customer feedback, hands-on testing, and in-depth analysis. We are fully transparent and honest to our community of dog owners and future owners.