Here's what you need to know if you're searching for the best Cavapoo breeders in Mississippi. An adorable designer crossbreed, it's the offspring of a Cavalier King Charles Spaniel and a Miniature or Toy Poodle.
The Cavapoo is friendly and gentle with people and other pets and always wants to be by your side. Cavapoos make great pets for first-time dog owners, families looking for an adorable playmate for kids, or seniors looking for an endearing companion.
Another reason Cavapoos are in high demand is the belief that their low-shedding poodle genes make Cavapoos hypoallergenic. The Mayo Clinic emphasizes that no dog is allergen-free, but some people may react less to the proteins found in dander, saliva, and urine from Cavapoos.
Before scrolling down this list of Cavapoo breeders in Mississippi, you can check out these other breeder recommendations: Best Goldendoodle Breeders in Mississippi.
Cavapoo Puppies For Sale in Mississippi
Here is a list of the top breeders in Mississippi for Cavapoos.
Cavapoo Guides: How Much Does a Cavapoo Cost and Cavapoo Pros and Cons.
1. PuppySpot's Cavapoos For Mississippi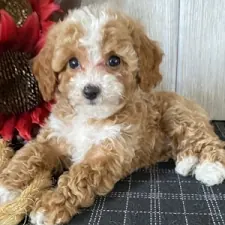 PuppySpot is a service that connects responsible breeders and puppies with caring individuals and families in New York City, Los Angeles, San Francisco, Washington D.C., Dallas, and across the United States.
In addition to this, it is a community of dog lovers whose mission is to place healthy puppies in loving homes. The brand believes that dogs deserve to be celebrated, and owners deserve to feel confident and trusting when looking for their new companion.
PuppySpot's network of screened and vetted breeders makes finding your new best friend an enjoyable process. A personalized approach is taken on the site to cater to both those looking for a new pet and breeders looking for their puppies' forever homes.
Health and safety are of the utmost importance to all Puppy Spot breeders. Therefore, in the PuppySpot review process, less than 10% of breeders will be invited to join the exclusive community, ensuring that both two-legged and four-legged friends get a seamless, quality-driven experience.
PuppySpot Details
2. CavaCuties
CavaCuties raise their puppies at home with their children and other animals. They get lots of hugs and kisses every day and are constantly cared for. As well as being well socialized, they are given the best preventative medical care possible while there with them.
They stand behind their puppies as healthy and happy by offering a one-year genetic health guarantee. Their puppies are raised for quality, not quantity. As a result, they all have wonderful personalities, and their human companions adore them.
Some of their puppies are thriving as therapy dogs. Both parents are champions or certified therapy dogs. Each puppy is treated as a family member, offered a huge yard to run around in, given vaccinations, heartworm prevention, and a high-quality diet.
To ensure you get the healthiest puppy, all of their puppies receive the best preventive care and are examined by a licensed veterinarian. In addition, your puppy's medical records will be provided, as well as a two-year genetic health guarantee.
The Cavapoo puppies they breed are smaller than average for the breed. Their Cavapoo puppies normally weigh less than 12 pounds, averaging 7 to 10 pounds as adults. Their puppies are bred from generations of tiny, healthy bloodlines to ensure smaller adults.
CavaCuties puppies are priced individually, depending on their color, coat, conformation, and size. Generally, puppies are priced between six and seven weeks of age. Until a deposit has been made on the puppy, prices may change. Prices start at $2,500.
CavaCuties Details
3. Grassy Ridge Kennels
In beautiful Southern Mississippi, Grassy Ridge Kennels, LLC is a small family-run kennel where the love of puppies keeps them on their toes. Their specialty is providing healthy, well-socialized Cavapoo puppies to loving families throughout the United States, Canada, and Alaska.
As a loving family, they do their best to make the transition from their family to yours easy for you and your pet, providing safe, comfortable, and affordable transportation by air to their local airport, Monday through Friday. Their adult dogs are registered with several registries and some triple-registered.
Their dogs are registered with the American Kennel Club (AKC), The American Canine Association (ACA), and America's Pet Registry, Inc. (APRI), as well as having a "5 Star Breeder Status" with The American Canine Association (ACA).
Also, all male dogs undergo DNA testing regularly, and these certificates are kept on file. They strive to raise healthy, happy puppies for their families. The puppies are listed online at around six weeks old, and their photos are updated again at twelve weeks.
After this, they don't cooperate with their photographer, but they can try to get a video clip for you to enjoy. Their wide range of temperaments, sizes, colors, and playful puppies will melt your heart and wiggle their way into your life forever.
Grassy Ridge Kennels Details
4. Blue Diamond Family Pups
Blue Diamond Family Pups has the best designer Cavapoo puppies in Yazoo City. All of their Cavapoos are genetically tested. Their puppies are F1 and F1b Cavapoos.
Their F1 puppies come from a Purebred King Charles Cavalier mother and a Purebred Toy or Miniature Poodle father. The F1b puppies have a Boutique Cavapoo mom and a purebred Toy or Miniature Poodle dad.
Breeding Cavapoo puppies are their specialty, specifically red, white, and apricot puppies. This breed holds a special place in their hearts and family.
Several other Cavapoo breeders who meet their strict genetic testing and breeding criteria have also partnered with them and worked closely with them.
Most Cavapoo puppies grow between 12 and 20 pounds in weight and between 9 and 12 inches tall. Generally, Cavapoos live from 11 to 16 years of age. Cavapoos are known for their low shedding and semi-hypoallergenic characteristics.
Their coats are also more curly than those of F1b dogs. The Blue Diamond F1B Cavapoo has a curly coat with no shedding and is hypoallergenic. You can contact or drop them an email if you cannot find an available Cavapoo puppy or one that captures your heart.
Blue Diamond Family Pups Details
Cavapoo Puppies in Mississippi
Cavapoos thrive in various environments, from apartments to large estates, but they still require a lot of activity and mental stimulation.
Poodles enjoy more exercise than Cavalier King Charles, which is more laid-back. Your Cavapoo may have a little bit of both personality types. Even older people and children can easily walk their Cavapoo once or twice daily.
Playing games such as hide-and-seek and agility can also help keep your Cavapoo in great shape and reinforce meaningful social connections. A Cavapoo may be fluffy, but that doesn't mean she'll be comfortable in extreme temperatures.
For extra protection, she might need special boots and a warm sweater in the winter. You can trim her body coat in the summer to allow for better cooling and provide lots of shady places, water, and cool toys.
Related: Best Cavapoo Insurance and Best Cavapoo Names.
How to Choose a Cavapoo Breeder in Mississippi?

The tour will allow you to see all areas where puppies and their families spend time. Cleanliness and orderliness are essential to kennels and exercise areas. It is not recommended that dogs stay in crates for long periods. Owners of small breeds like the Cavapoo may even keep them in their homes.
A breeding facility that does not churn out a lot of puppies but instead treats its breeding dogs as family members. The breeder should encourage you to spend time with one or both parents during your visit. The parents will be friendly toward other dogs and people alike in an ideal situation. As well as being clean and energetic, Cavapoo puppies should exhibit the same traits.
If a litter of Cavapoopups isn't available right now, you should be able to add your name to a waiting list. Breeding schedules determine the best time for litters to be born, so litters are usually born in the spring or fall. However, responsible Cavapoo breeders allow their dams to rest between litters to avoid overbreeding, so puppies could have a wait of more than a year.
Where Do You Find a Cavapoo Breeder in Mississippi?
To find a healthy Cavapoo puppy, you should look for a breeder, not a puppy. A good breeder can be found by word-of-mouth, your local vet, or attending a dog show and chatting with exhibitors.
Be sure not to talk to anyone as they are about to enter the ring. Usually, you will not find well-bred puppies advertised on well-known commercial websites, so it is best to find dogs at shows you are interested in and ask their owners where they obtained them.
After finding the Kennel Name online, you can contact the breeder to get on the waiting list. No doubt, you will have to wait a while for a good puppy, but it's worth the wait in the end.
Related: How Big Do Cavapoos Get?
Conclusion For The "Best Cavapoo Breeders in Mississippi"
Due to the enormous demand and few breeders, most Cavapoos breeders are booked. There are many factors that these breeders consider before finalizing the price and delivering puppies. However, in Mississippi, you can expect to pay between $1,200 and $3,000 for a Cavapoo puppy.
For more guides similar to this list of Cavapoo breeders in Mississippi, you can check out:
Before you purchase a Cavapoo from a breeder in Mississippi, you can learn more about the breed by watching "Cavapoo Dog Breed Guide" down below: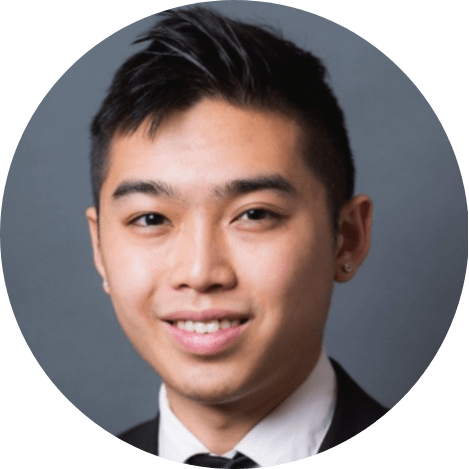 Andy is a full-time animal rescuer and owner of a toy doodle. When he's not saving dogs, Andy is one of our core writers and editors. He has been writing about dogs for over a decade. Andy joined our team because he believes that words are powerful tools that can change a dog's life for the better.
Why Trust We Love Doodles?
At We Love Doodles, we're a team of writers, veterinarians, and puppy trainers that love dogs. Our team of qualified experts researches and provides reliable information on a wide range of dog topics. Our reviews are based on customer feedback, hands-on testing, and in-depth analysis. We are fully transparent and honest to our community of dog owners and future owners.