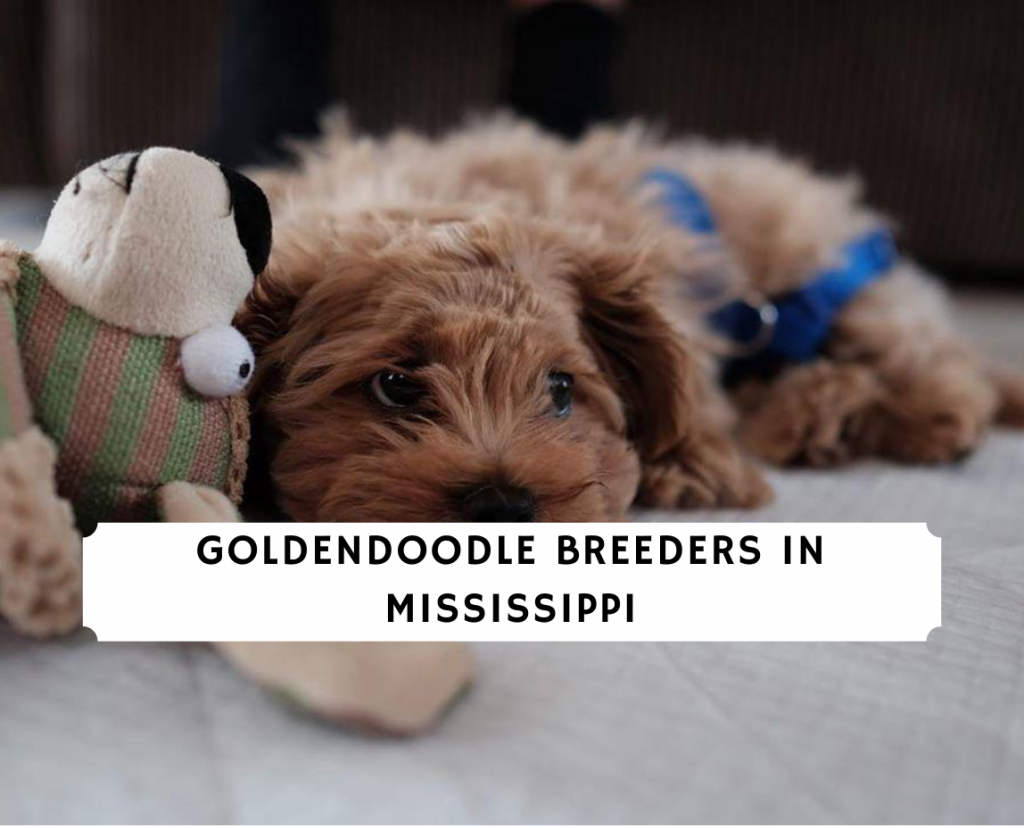 Goldendoodles are amazing animals that would make any family more lively and filled with personality. However, deciding on adding a dog to your family is a big decision and should not be made lightly. A Goldendoodle is a 12 to 15+ year commitment and should be well thought out. In addition, a Goldendoodle should also be purchased from a reputable breeder and never a puppy mill. Reputable breeders will health check and genetic test their Goldendoodles prior to selling which ensures they live long and healthy lives.
We have done some research for you on Goldendoodle breeders in Mississippi. We've noticed that Goldendoodles puppies for sale in Mississippi have become extremely popular and there were a lot of puppy mills and backyard breeders. We did careful searching and only added breeders to the list that we considered reputable. If a breeder looked like a puppy mill they were excluded from the list.
Even though we have done our own research, make sure you dig a little deeper before you commit to a Goldendoodle puppy. Go for an in-person visit, ask some questions, and read some reviews. If someone had a bad experience there is probably a review somewhere online to tell you about it. But in the end, who you purchase a Goldendoodle from is a personal decision and you need to be able to trust them to sell you a healthy puppy.
We hope to help you make a wise and well-informed decision so you have your Goldendoodle in your life for as long as possible. Many times a dog will pass away early because of poor breeding. The breeders on our list seem committed to preventing this from happening with their puppies.
Other articles you would like: Best Puppy Food for a Goldendoodle and Best Crate for a Goldendoodle.
1. Precious Paws Mississippi
Precious Paws Mississippi is not what we would call a small hobby breeder. In fact, they breed several different types of dogs and have at least ten females in their program. In addition to Goldendoodles, Precious Paws also breeds Labradoodles, Aussiedoodles, German Shepards, and Miniature Schnauzers.
Their website does say that all of the dogs are raised inside and the puppies are well socialized. There are, however, photos of some of the dogs in a kennel. This could be a dog run of some kind or exercise pen. The only way that you would know for sure is by requesting a visit. Because they are a larger breeding operation we expected to see that they used a guardian program, however, we didn't see anything about that on the website. This doesn't mean that it is a puppy mill, just make sure that they aren't trying to expand too quickly.
Their Goldendoodle puppies in Mississippi are reasonably priced. There is a difference between the price of a puppy depending on whether they are male and a female. A male Goldendoodle puppy is $1000 while a female $1200. If you are interested in purchasing a Goldendoodle puppy from Precious Paws you are welcome to contact them and ask how to purchase or make a reservation.
Goldendoodle Puppy Information
Generation: F1, F1B, Multigenerational Goldendoodle puppies
Size: Micro, Mini, Medium, Standard Goldendoodle puppies
Goldendoodle Breeder Details
2. Dixie Magnolia Goldendoodles Mississippi
Their name is technically Dixie Magnolia Labradoodles, but they do sell Goldendoodles. They also breed Double Doodles which is a mixed breed between the Labradoodle and Goldendoodle. They call themselves a small hobby breeder but based on the fact that they breed different types of dogs and have enough breeding adults to need guardian families would suggest that they are larger than a typical hobby breeder.
All of their adult Goldendoodles are tested for genetic and other health issues before they are bred. This is to ensure that nothing is passed on to the puppies. The dogs that do not live in guardian homes do live in the house with the owners. Dixie Magnolia Goldendoodles said on their website that some of their Goldendoodle puppies in Mississippi sleep in their beds.
They have a nursery that is always set up and ready for a whelping mother. They try not to have more than one dog delivering and nursing at the same time. These Goldendoodle breeders in Mississippi are selective when it comes to placing the puppies in their forever families. They try to match you to a puppy based on lifestyle and temperament. This will help make sure the puppies don't have to go through being rehomed based. At least as much as they can make sure of that.
One thing that we love about this breeder is their commitment to helping shelter dogs. They understand that there are good dogs that end up in shelters and have two dogs that they have rescued from a shelter. Dixie Magnolia Goldendoodles also donates to local shelters as well.
The breeders also understand that a shelter dog is not right for every family. Which is why they are committed to raising healthy and quality Goldendoodle puppies for loving families.
If you are interested in a Goldendoodle puppy from Dixie Magnolia you will need to contact them to find out about upcoming litters and how to reserve a puppy.
Goldendoodle Puppy Information
Generation: F1, F1B, Multigenerational Goldendoodle puppies
Size: Medium, Standard Goldendoodle puppies
Goldendoodle Breeder Details
3. Gum Tree Goldendoodles MS
Gum Tree Goldendoodles Mississippi is a new and rather small Goldendoodle breeder. This is what we would call a hobby breeder. On their website, they show only three breeding females and one breeding male. In fact, they call themselves a family operation because they love Goldendoodles so much they wanted to share that love.
To do this they want to offer Goldendoodles puppies for adoption to those that want to add a gentle giant to their family. They only offer F1 and F1B generations in the medium or standard size. We typically recommend F1B Goldendoodles because they tend to tend a lot less hair because they are 75% Poodle. The website doesn't give much information about the breeder or the adoption process but they encourage interested parties to call.
On the website, they do offer a great resource that explains the difference between the generations of Goldendoodles. This is important because some breeders charge different prices for different generations. Knowing the difference will help you understand what you are paying for. In addition, the different Goldendoodles generations help to determine whether or not they will have a hypoallergenic and nonshedding coat. In the situation that you have to choose between different generations, this information will actually help.
They also walk through how to decide if a Goldendoodle puppy is right for your family. Even though they are wonderful dogs and make a great addition to most families, they aren't for everyone. You'll need to live an active lifestyle because Goldendoodles like to play all the time. If you don't exercise or mentally stimulate your Goldendoodle they will become bored and possibly destructive around your house.
Gum Tree Goldendoodles also encourage those interested to come for a visit. All they ask is that you call and make an appointment first since the facility is also living in their home.
Goldendoodle Puppy Information
Generation: F1, F1B Goldendoodle puppies
Size: Medium, Standard Goldendoodle puppies
Goldendoodle Breeder Details
4. Sweet Southern Goldendoodles Mississippi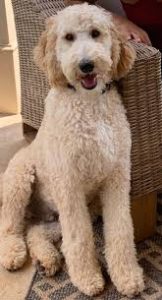 Sweet Southern Doodles is a small hobby breeder located in northern Mississippi near Hernando. They love Goldendoodles and wanted to share them with other people by breeding them. The owners have only two adult females Goldendoodles that they breed with.
As of October of 2019, they decided that it was time to retire their current females. The ladies had given them six beautiful litters since the founding of Sweet Southern Doodles in 2012. Because they only had the two females, they will not have any more puppies for a while.
They want to raise another female from puppyhood themselves before continuing on. We can respect that and still wanted to include them on this list in case they have puppies in the future. Their website is still active and they plan to keep it that way. You can also still follow them on Facebook so you know when operations are back in full swing. While you are on their Facebook page you might as well enjoy looking at their past Goldendoodles puppies as they grow up with their forever families.
Goldendoodle Puppy Information
Generation: F1, F1B Goldendoodle puppies
Size: Standard Goldendoodle puppies
Goldendoodle Breeder Details
Location: Hernando, MS
Email: sweetsoutherndoodles@gmail.com
Facebook: Social Media
Telephone: 901-238-0323
Conclusion for Goldendoodle Breeders in Mississippi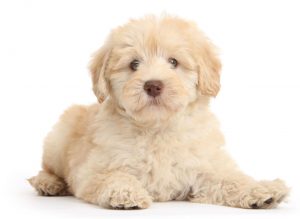 Goldendoodles puppies for sale in Mississippi are growing in popularity, but not every breeder is the same. There are several puppy mills and backyard breeders that are not health checking their Goldendoodles and don't properly care for them. In general, we always recommend that you ask any potential Goldendoodle breeder in Mississippi several questions about their dog's personality, temperament, genetic tests, health tests, and breeding practices.
In addition, you should always see if you can visit their breeding facilities in-person to see the parent dogs. This will help you verify that they aren't a puppy mill and you can see the parent dogs to get an understanding of what your Goldendoodle puppy will look like. Best of luck finding your next puppy!
Other articles you would like:
Garrett loves animals and is a huge advocate for all Doodle dog breeds. He owns his own Goldendoodle named Kona. In addition, he volunteers at the Humane Society of Silicon Valley, where he fosters dogs and helps animals. Garrett enjoys writing about Doodles and believes that dogs can teach humans more about how to live than humans can teach a dog.
Why Trust We Love Doodles?
At We Love Doodles, we're a team of writers, veterinarians, and puppy trainers that love dogs. Our team of qualified experts researches and provides reliable information on a wide range of dog topics. Our reviews are based on customer feedback, hands-on testing, and in-depth analysis. We are fully transparent and honest to our community of dog owners and future owners.