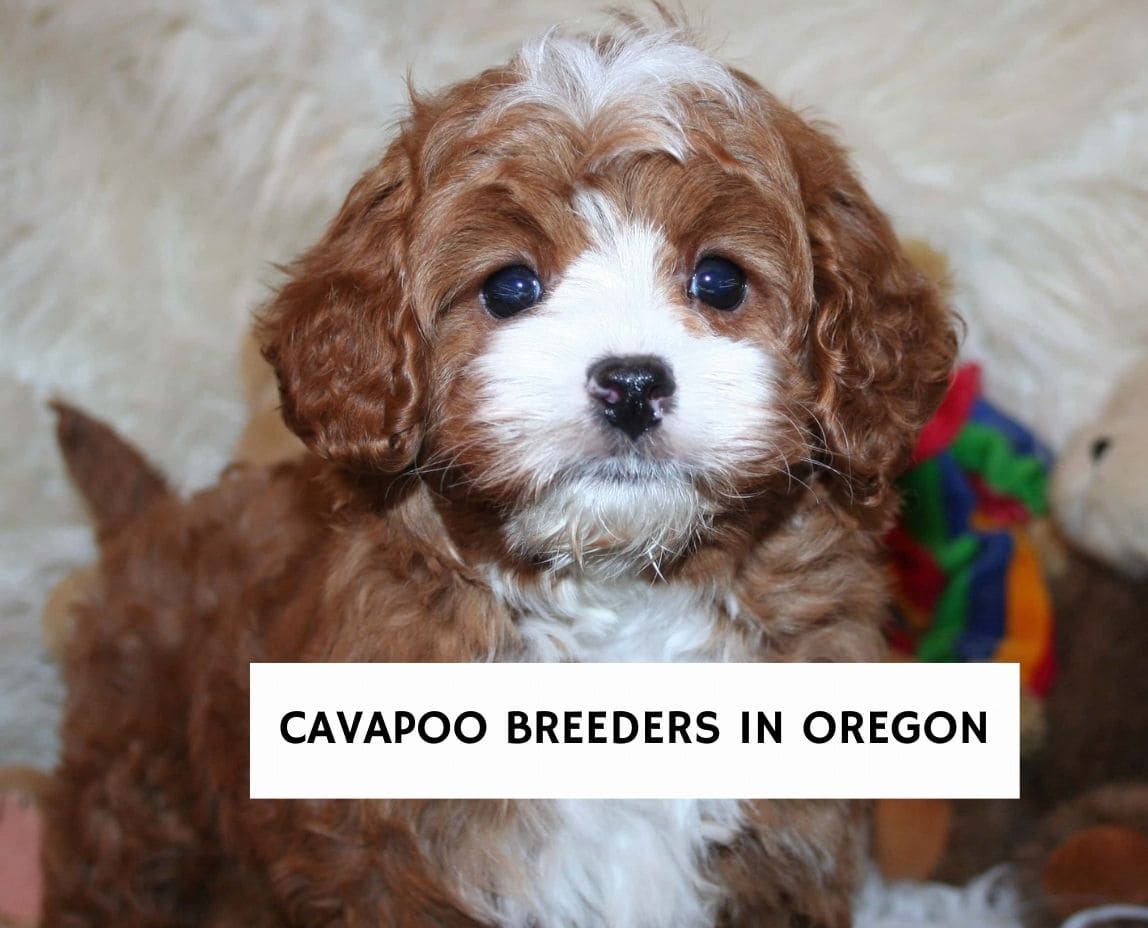 You are in luck if you're searching for Cavapoo breeders in Oregon. Many reputable Cavapoo breeders in the Oregon area are just waiting to unite you with your perfect puppy. However, before we get into the best Cavapoo breeders in Oregon, let's have a look at what precisely a Cavapoo is. Cavapoos are a designer dog breed that results from mixing a Cavalier King Charles Spaniel with a Poodle.
These little dogs are known for their excellent temperaments, making them a great addition to families with children. Cavapoos come in all different colors, so regardless of what you are looking for in a dog, you will be able to find a Cavapoo to match your desires. Additionally, these beautiful puppies are low-to-non shedding, making them an excellent choice for people who suffer from allergies.
If a Cavapoo sounds like the right dog for you, you have some options for adoption. First, if you want an adult Cavapoo, you should check your local animal shelters or rescues. These organizations tend to have older dogs available. Second, if you want a Cavapoo puppy, your best choice is getting your new dog directly from a breeder. There are many Cavapoo breeders in and around Oregon.
Before scrolling down this list of Cavapoo breeders in Oregon, check out these other recommendations: Best Poodle Breeders in Oregon and Goldendoodle Puppies in Oregon For Sale.
Cavapoo Puppies For Sale in Oregon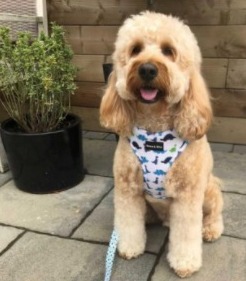 Below you will find the sole Cavapoo breeder located directly within Oregon. As we mentioned, there are many other breeders in the surrounding areas that have Cavapoos available. Still, this breeder is an excellent option for those looking for the least amount of travel time.
Cavapoo Product Recommendations: Best Brush For a Cavapoo and Best Dog Detangler Spray.
1. PuppySpot's Cavapoos for Oregon
PuppySpot Details
2. Cascadia Doodles
Cascadia Doodles is a breeder located in Veneta, Oregon. Cascadia Doodles specialize in breeding beautiful Poodle mixes, including Cavapoos (also known as Cavadoodles). Cascadia Doodles hand-raise their puppies to be perfect companion dogs. At Cascadia Doodles, they believe humans and dogs live in a partnership where they enrich each other's lives.
Therefore, puppies are trained and socialized from the beginning of their lives to ensure they are well prepared to go to their forever homes. This early training consists of early neurological stimulation, which improves dogs' heart health, immunity, and stress tolerance. In addition, every parent dog at Cascadia Doodles is health tested for genetic diseases. This prevents these illnesses from being passed down to puppies.
Each puppy also receives a thorough vet examination to ensure it is healthy before going home. Additionally, puppies are vaccinated and dewormed before adoption. You will also receive a two-year written health guarantee to ensure your puppy is healthy. To reserve one of these beautiful puppies from Cascadia Doodles, you must complete an online application.
After your application has been reviewed and accepted, you will be asked to deposit to hold your spot on the waiting list. This deposit goes towards the total cost of your puppy. Once you reach the top of the waiting list, you will be notified when a new litter is expected. Soon you will be able to choose your puppy and bring it home with you.
Cascadia Doodles Details
Now that you know about the in-state Cavapoo breeders, it is time to look at some out-of-state options. These breeders are known across all of the United States for their high-quality Cavapoo puppies. The breeders below are located in states surrounding Oregon, or they ship puppies to Oregon. Therefore, even if you live in Oregon, you still have many options when it comes to getting your very own Cavapoo puppy.
3. Crockett Doodles for Oregon
Crockett Doodles is a high-quality breeder based in South Carolina. However, they have pickup locations across all of the United States, including Portland, Oregon. So, you will be able to quickly receive your Cavapoo puppy if you decide to adopt from Crockett Doodles. At Crockett Doodles, they pride themselves on providing every customer with a happy, healthy, and hand-raised puppy. Every puppy at Crockett Doodles is born and raised in a family home. So you know that your puppy will be friendly and social.
One thing that makes Crockett Doodles stand out among other Cavapoo breeders is their refundable deposit. Most breeders require deposits to be non-refundable, but at Crockett Doodles, you can get your money back if you change your mind. This ensures that all puppies go to forever homes that are ready for them. If you want a Cavapoo puppy from Crockett Doodles, complete an online application. You will then receive information regarding the next steps of the adoption process.
Crockett Doodles for Oregon Details
4. Hill Peak Pups
Last on the list of the best Cavapoo breeders in Oregon is "Hill Peak Pups." Hill Peak Pups is a family breeder known for its high-quality puppies. Specializing in Cavalier King Charles Spaniels and Cavapoos, Hill Peak Pups is located in Washington State. If you live in Oregon and do not mind a little road trip, this is a perfect choice. However, if you do not want to drive to Hill Peak Pups, they also offer delivery through their flight nanny service.
The flight nanny will travel with your new puppy providing hands-on care for the entire journey. Parent dogs at Hill Peak Pups are thoroughly vet-checked every year to ensure full health. This guarantees that parent dogs are healthy enough to carry puppies without complications and prevents puppies from passing certain illnesses. They provide this by testing for genetic diseases as well as hip, heart, and eye health.
Every parent dog is also registered with the American Kennel Club to guarantee they meet the breed standards. At Hill Peak Pups, it is not just the health of the parent dogs that matters. It is the health of your new puppy as well. Your new dog's health is crucial that you will receive a 5-year written health guarantee at adoption. Your puppy will also be fully vet-checked and microchipped before going home with you. If a Hill Peak Pup sounds like the dog for you, contact them today.
Hill Peak Pups Details
How to Choose The Right Cavapoo Puppy in Oregon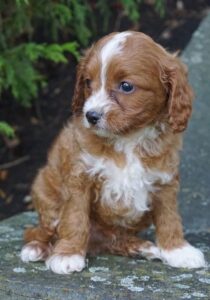 As you can see, you have many options for adopting a Cavapoo puppy in Oregon. So many choices that you may be feeling a little overwhelmed. However, there is no need. Instead, there are some simple things to ask yourself that will help you narrow down your breeder choices. These questions are essential when adopting any dog because they ensure that you look for breeders who have what you want.
Size
First, you must ask yourself what size Cavapoo do you want to adopt? These dogs can range in size from small to medium. Specifically, these dogs come in toy and miniature sizes, with the toy being the smallest option and the miniature being the slightly larger option. This variation is because of the different sizes of the parent dogs. Once you have decided on what size you want, you can start narrowing your search. Choose a breeder that uses parent dogs that correspond to the size you wish your Cavapoo to be. Also, breeders can often predict size based on past litters so that they can help you with this choice.
Color
Next, you should decide what color Cavapoo you prefer. Cavapoos come in many colors and patterns, so knowing what you want beforehand helps narrow down your options. In addition, breeders often predict the color of their future litters based on the colors of the past litters and the parent dogs. Therefore, having a color in mind helps you express what you are looking for with breeders.
However, it is essential to note that there is no guarantee for color, so you should be open-minded. Breeders do their best to predict the colors of upcoming litters. However, they can vary so dramatically that sometimes this practice is hard. Some puppies even differ in color from other puppies in their litter. So, keep an open mind about your new puppy because you are guaranteed to receive a cutie regardless of color.
Location
Lastly, you need to ask yourself how far you are willing to travel for your puppy. If you do not want to travel far, you should choose a breeder close to you or a breeder that will deliver puppies to you. You will have more options available if you are willing to travel further for your puppy. You must ensure that transportation is arranged before the pickup day. In many cases, if you do not pick up your puppy on time, breeders will start charging for boarding. In some cases, puppies have even been offered to the next person on the waiting list.
Conclusion For The "Best Cavapoo Breeders in Oregon"
As you can see, there are many Cavapoo breeders in and around Oregon who are just waiting to unite you with your new best friend. So, contact them today and get started on your Cavapoo journey.
You can check out these Cavapoo guides from our team at WeLoveDoodles:
Learn more about the Cavapoo by watching "Things You Should Know Before You Get a Cavapoo" from Smart Dog Lover down below: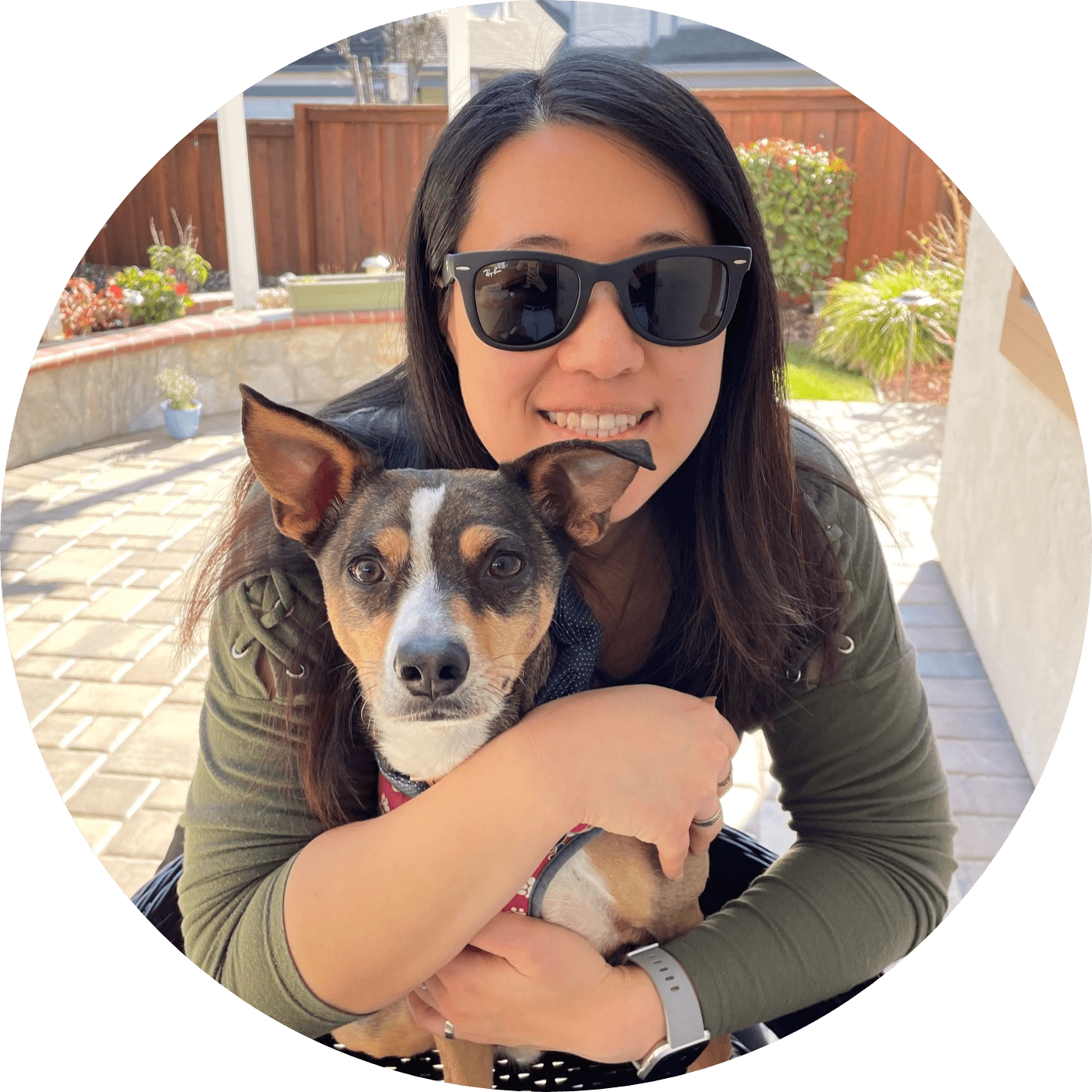 Dr. Sabrina Kong graduated from the Royal Veterinary College in England in 2016 and has been working at a small animal clinic in Northern California since then. She grew up in the Bay Area and got her bachelor's degree from Cal Poly San Luis Obispo. She also became a Certified Canine Rehabilitation Practitioner through a program at the University of Tennessee.
When she isn't in the clinic taking care of her four-legged patients, she enjoys traveling and trying new foods with her friends and her three-legged dog, Apollo. She adopted Apollo from her clinic when he was a puppy with numerous health issues. Dr. Kong truly cares about taking care of animals.