Here's what you need to know if you're searching for the best Rottweiler breeders in New Hampshire. Although seemingly having a tough exterior, Rottweilers are some of the world's most popular domestic dog choices.
They have a very calm temperament and are very friendly yet energetic when they need to be. Originally bred as a dog to help with fieldwork such as pulling small carriages and herding livestock, the Rottweiler's role has evolved into a domestic role. People love these dogs and can't get enough of them.
Before scrolling down this list of Rottweiler breeders in New Hampshire, check out these other recommendations from our team at We Love Doodles: Best Labrador Breeders in New Hampshire and Best Golden Retriever Breeders in New Hampshire.
Rottweiler Puppies For Sale in New Hampshire
If you're interested in getting one for yourself, here's a list of some of the top Rottweiler breeders in New Hampshire.
Rottweiler Product Recommendations: Best Bone Broth For Dogs and Best E-Collar For Aggressive Dogs.
1. PuppySpot's Rottweilers For New Hampshire
Since you're searching for Rottweiler breeders in New Hampshire, we recommend checking out PuppySpot. PuppySpot is a marketplace where you can browse many Rottweiler puppies from the comfort of your home in New Hampshire.
Even though not all Rottweiler breeders are from New Hampshire, you should know that they must go through a strict screening process. Your Rottweiler companion should be safely shipped to your home in New Hampshire. Before you continue searching for a Rottweiler puppy for sale in New Hampshire, check out the link to the marketplace below.
PuppySpot Details
2. Birken Wald Kennel
We'll start our top Rottweiler breeders list with Birken Wald Kennel. Located in Pittsfield, NH, they live near the field, giving their dogs a lot of space and nature to grow up in. Broken Wald Kennel has over 35 years of experience with dogs, as they have adopted countless rottweilers and bred many more.
Their philosophy is to raise the dogs in a clean and friendly environment. Health is also very important to the kennel as you'll get your dog parasite-free and recently checked by a vet.
Many of their dogs are registered with the AKC (American Kennel Club), meaning they are a trusted and quality breeder. Should you choose to go with them, they offer a health guarantee and certificate from the veterinarian.
Birken Wald Kennel Details
3. CountrySide Rotties
Next up on the list comes CountrySide Rotties. Located in Hubbardston, Massachusetts, it is at most a couple of hours' drive away from New Hampshire. The countrySide is a small, family-owned kennel. They have over 35 years of experience and expertise in Rottweiler breeding. They have acquired great skills in every aspect that involves dog breeding during that time.
One of their main objectives is not to breed for volume but conversely for a small amount of healthy and quality puppies. They breed out of pure love for the dog breed, as they are very calm and friendly dogs.
Another important aspect they focus on is health. Before breeding, they test their dogs for any genetic disease. Once the dogs are born, they'll be vaccinated and checked up by a vet. If you choose to get your dog with CountrySide Rottweilers, you get a 1-year hip injury and health guarantee.
CountrySide Rotties Details
4. Von Hirsch Rottweilers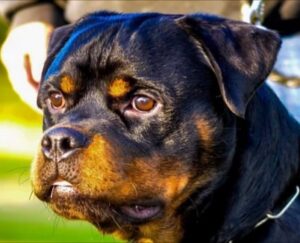 Located just a couple of hours away from New Hampshire, you can find Von Hirsch Rottweilers in the State of Rhode Island. Von Hirsch Rottweiler aims to improve the breed and the dog's temperament, making all of them friendly to all people.
They strive to breed Rottweilers that will be family dogs that are obedient, calm, and loyal. Von Hirsch Rottweilers focus on breeding Rottweilers from world class bloodlines. They train these dogs to the best of their abilities to ensure they become a good fit with their adopting family.
They are also an AKC certified breeder, meaning all of their dogs are bred with quality standards and that you can trust them to breed a healthy puppy for you. Should you be interested, be sure to contact the owners with any questions that you may have. They offer a health guarantee on their dogs.
Von Hirsch Rottweilers Details
5. Brandy Hills Rockin´ Rottweilers
Next up on our list comes Brandy Hills Rockin'Rottweilers, located in Litchfield Hills, CT. They are high-quality breeders who follow ethical breeding standards to raise quality puppies. Their top priority is to get you a strong and healthy puppy.
They test their Rottweilers for any hereditary disease, specifically in the patella, eyes, and heart. At the age of 7 weeks, their puppies also get a checkup from the vet. They are members of the American Rottweiler Club and the Colonial Rottweiler Club. Furthermore, they are AKC breeders of merit.
This means they are high-quality breeders who raise dogs humanely and can be trusted to raise your dog properly. Some of their dogs have competed in AKC competitions and have won in competition, obedience, and agility. When the puppies are very young, they go through "Puppy Kindergarten," where they'll learn how to socialize and behave.
Brandy Hills Rockin´ Rottweilers Details
6. Vom Black Bear Rottweilers
Located a couple of hours' drive away in CT is Vom Black Bear Rottweilers, who have the goal of breeding a friendly dog who can perform in shows, be a family pet or even do some work. Their four main breeding objectives are health, temperament, conformation, and intelligence.
Their dogs also get special one-on-one attention to develop their socialization skills. For the health part, Black bear focuses on keeping the puppies healthy. As soon as they are born, they'll be checked by a vet and vaccinated. They'll also receive a de-worming treatment. In addition, to grow strong and healthy, they are fed high-quality food and some vitamins.
For the rest of their goals, the idea is to spend as much time with the dog as possible, teaching it the proper ways to behave so it can coexist peacefully with its future family. They are an AKC certified breeder, meaning you can trust them to breed a high-quality dog for your family to enjoy.
Vom Black Bear Rottweilers Details
7. Starkhaus Rottweilers
Last on the best Rottweiler breeders list in New Hampshire is "Starkhaus Rottweilers." Starkhaus, meaning strong house in German, has been breeding Rottweilers for a long time. They primarily focus on breeding rottweilers with quality pedigree, descending from champion bloodlines.
They hold themselves to very high-quality breeding standards. They look to produce healthy and strong dogs. They feed their dogs premium food and keep them checked by a veterinarian to achieve that.
Furthermore, to develop the dogs' social aspect, they raise their dogs as if they were family members because they are. Finally, they are certified by the AKC. You can trust them to breed a premium healthy dog for you.
Starkhaus Rottweilers Details
How to Choose a Rottweiler Breeder in New Hampshire
Choosing a good breeder is something very important and often very overlooked. Choosing a breeder means trusting them with raising your dog during its early days, where it'll learn important skills like behavior and social skills.
Your dog will also need to be well tended to grow to be healthy and strong. A good breeder will make sure all of this and more are met, but a poor one could provoke some unintended effects in the future.
Every breeder has their style and way of breeding. There isn't a right or wrong. There's just what every breeder thinks it's best for the dog. For example, some might vaccinate dogs, while others are against it. Some will remove the dog's claws, while some leave them on.
You should find a breeder who will give you exactly what you're looking for. Something you'll be happy with. We recommend you should contact every breeder you can find that way. You can get to know every breeder's approach to what they do and, based on that, make a well-informed decision.
Related: How to Take Care of a Baby Rottweiler.
Additional Information on Rottweiler Breeding
Rottweilers originally came from Germany. Their purpose was to be a companion and work in the fields. Although now they may live in houses, they still carry that genetic desire to run and be free for a while. If not, your dog might be a bit too energetic every day.
There aren't many Rottweiler breeders in New Hampshire, but luckily, it has many states around it which do. Since New Hampshire is quite a small state, the drive to any breeders nearby shouldn't be too much trouble.
Be careful where you get your dog, as many "breeders" create fake pages to get a deposit. Instead, always be sure to ask questions to verify authenticity. To easily recognize if a breeder is legitimate when certified by an association such as the AKC and the CKC.
Conclusion For The "Best Rottweiler Breeders in New Hampshire"
Rottweilers are great dogs. Getting your dog from the right breeder matters. The best thing you can do to ensure that you get a quality puppy is to investigate and enquire to the best of your abilities. Once you have enough information, you can make the best decision.
It is also safe to say that any decision you take will have good and bad consequences. Just trust your gut. A good breeder will make your life easier and your dog more enjoyable. Enjoy your dog.
For more guides similar to this list of Rottweiler breeders in New Hampshire, you can check out:
Before you bring home a Rottweiler puppy from a breeder in New Hampshire, you can learn more about the breed by watching "Everything You Need to Know About Owning a Rottie Puppy" down below: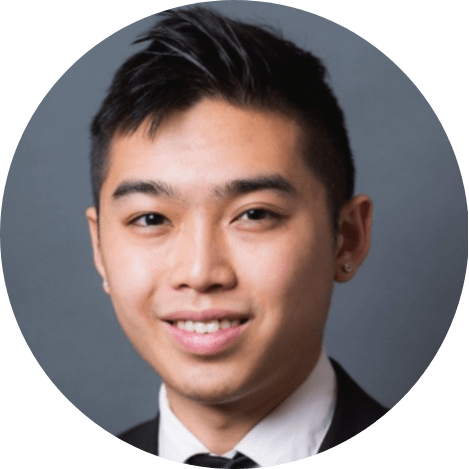 Andy is a full-time animal rescuer and owner of a toy doodle. When he's not saving dogs, Andy is one of our core writers and editors. He has been writing about dogs for over a decade. Andy joined our team because he believes that words are powerful tools that can change a dog's life for the better.
Why Trust We Love Doodles?
At We Love Doodles, we're a team of writers, veterinarians, and puppy trainers that love dogs. Our team of qualified experts researches and provides reliable information on a wide range of dog topics. Our reviews are based on customer feedback, hands-on testing, and in-depth analysis. We are fully transparent and honest to our community of dog owners and future owners.