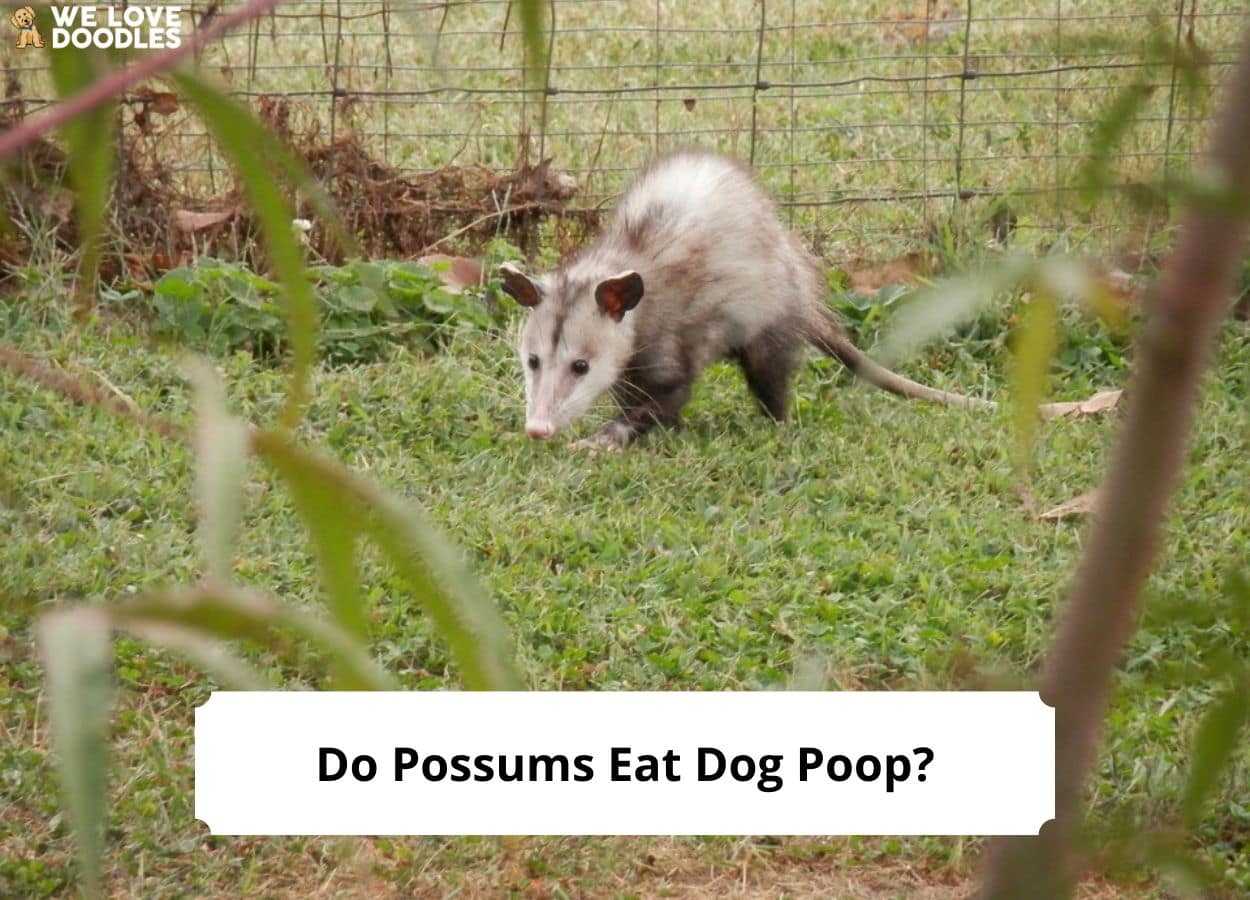 If you leave your dog's feces in your yard and do not pick them up, you may be surprised if you go out the next day and find no poop where they left it. Thanks to their mysteriousness and love of gardens and backyards, your suspect may be possums, but do they actually eat dog poop?
To solve the mystery, you need to know about these creatures and their diets. Here is everything you need to know about whether or not possums eat dog poop.
Before you read this guide, check out: Are Opossums Dangerous to Dogs? (2023) and Can Rats Eat Dog Food? What You Should Know! (2023).
What Are Possums?
Possums, also known as opossums, are marsupials within the Didelphis genus. While there are over 120 different species of opossum, only one species lives in the United States. There is also an Australian animal called a possum which is a different animal.
They live in North America and South America. These animals vary in size by species. In general, an adult possum is around the size of a large domestic cat. They spend a lot of their time in trees. Since possums are omnivorous, they can live in most environments, including urban areas.
Possums have a few unique skills, such as playing dead when threatened. They are also immune to most venom, including that from snakes and bees, and are mostly immune to rabies.
As if all of those skills were not enough, they have prehensile tails that can function as another limb. Their tails can grasp objects like tree branches.
Are Possums Attracted to Dog Poop?
As omnivores, possums are not picky eaters. Their diet consists of plants, insects, small animals, eggs, and roadkill. As scavengers, possums will eat anything that seems appealing, which can include dog poop.

While eating poop may sound disgusting, possums may be able to find some nutritional value in the waste, including proteins, fat, and carbohydrates. Moreover, there may be remains of undigested food.
Though possums have limited vision at night, they have a keen sense of smell that enables them to find dog poop. In addition, possums may track it down in other ways. For example, they have good memories.
So, if they remember finding some nutritious poop in a specific place, they may go back and check to see if more snacks appear.
Why Do Possums Eat Dog Poop?
We can make a few guesses about why an animal would choose to eat feces.
The main reason is that though poop eating has negative effects on humans and some other animals, possums can gain essential nutrients from poop.
Furthermore, possums are scavengers, meaning they are motivated to eat anything they come across. However, that doesn't mean dog poop is high on their priority list. If a possum is eating dog poop, it's likely as a last resort.
What Other Animals Eat Dog Poop?
There are plenty of other animals that eat dog poop. While possums are fairly benign when it comes to spreading disease, many other poop-eating animals are not creatures you want in your yard.
Rodents including rats, mice, and raccoons, may all eat dog food. These animals are all more likely to spread disease to other animals and water supplies.
Additionally, once animals recognize your yard as a food source, they are more likely to explore closer to your house, even infiltrating the inside to look for more to eat. If they get into the home, they can spread illness that can harm you, your family, and your pets.
Occasionally, your dog may eat its own poop. However, you should discourage this as it can be upsetting to their system. While eating the poop may be mostly harmless, continuous poop eating can be an indicator of underlying issues in dogs.
For example, they may have an intestinal parasite, some other problem with their digestive system, or a nutrient deficiency. This behavior can also indicate anxiety or a need for attention. If your dog starts habitually, it is always a good idea to take them to see the vet.
What Else Do Possums Eat Besides Dog Poop?
As mentioned, possums are omnivorous eaters, meaning they eat plants and animals of all kinds. They will also eat some seemingly inedible items, like dog poop. Possums are extremely opportunistic eaters, meaning they will eat almost anything that comes their way.
Based on studies of the stomach contents of a possum, about a third of their diet is other mammals. Also, 10% of their diet was gastropods, earthworms, pet food, garbage, greenery, dried leaves, and fruit. Three percent of their diet was insects and birds.
Other studies had different conclusions, with drastically differing stomach contents. These investigations lend credence to the idea that although opossums are opportunistic feeders, they do have favorite foods.
How Do Baby Possums Eat?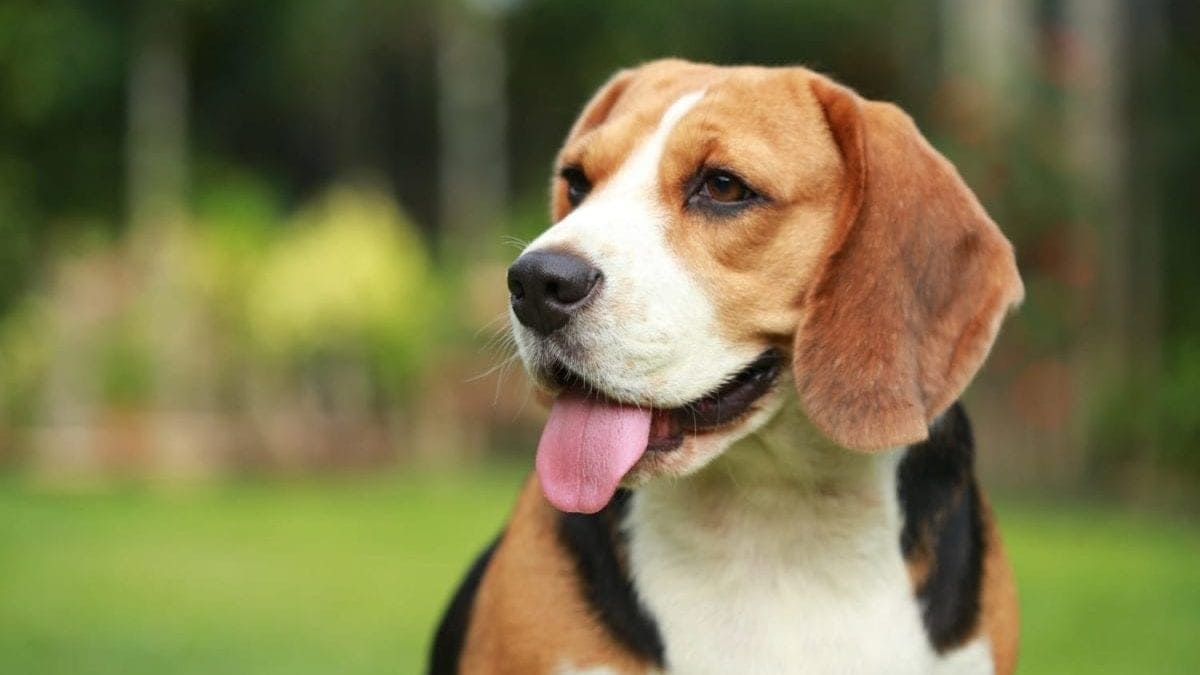 Baby possums are born after less than two weeks of gestation. The thumb-sized infants then ascend into their mother's pouch and latch onto a teat to get milk. They remain there for just over two months. During that time, all they eat is milk.
When the infants will emerge from the pouch, they move to their mother's back. They'll start eating the same things their mother does.
So, the majority of possums get the chance to experience dog poop at roughly two to three months of age. Around the age of four or five months, the new possums are ready to embark on their journey in life.
You might be tempted to try feeding a baby possum if you come across one outside. It is preferable to leave it alone because it's possible that the mother is nearby. That said, when possums end up in captivity, they will eat pureed fruit and vegetables along with formula.
How Can I Tell if a Possum Has Been in My Yard?
There are a few ways you can recognize the presence of a possum in your yard. The marsupials have tracks that are around two inches long with five spread-out toes. The tracks look similar to a maple leaf.
Check your yard for grey, white, and black fur. If you find this, it may be an indication of possum presence. The fur may be in the trees, bushes, or caught on thorns.
Look for disturbances in the ground or trash bins. Disturbed trash can be an indicator that you have a possum or similar visitor. Meanwhile, small holes in the dirt can suggest you have possum activity. These animals like to dig for grubs and other prey if they can not get their fill.
How Can I Prevent a Possum From Eating My Dog's Poop?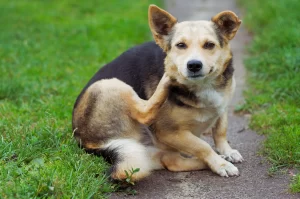 The best way to prevent a possum from eating your dog's poop is by cleaning it up immediately.
Whether you are on a walk or in your own yard, you can stop the attraction to your dog's poop by disposing of it properly instead of letting it fester on the ground.
Beyond keeping animals away, cleaning up your dog's poop offers many benefits. Dog poop is toxic for some animals, including dogs and humans. It can also spread illnesses if it gets in a water source or edible plants.
Are Opossums Dangerous?
With their beady eyes, sharp teeth, and rat-like physique, you may think that possums are scary and worth exterminating. Yes, Possums might get angry if they think your pet is trying to steal their food. However, they are not inherently dangerous. In fact, they are inclined to play dead when threatened.
When it comes to diseases, possums rarely get rabies. Sometimes, they even stop the spread of rabies by eating mice and rats. They also help in the fight against Lyme disease because they love to eat ticks.
However, they can host parasites, such as fleas. Possums can also have some diseases, including tuberculosis, tularemia, and spotted fever. So, it is best to avoid contact if you can.
Even though most possums keep to themselves, they can damage your property. Possums may also consume food from your garden. However, they can assist in maintaining the balance of an environment by eating bugs, snakes, and rodents.
Frequently Asked Questions
What is eating the dog poop in my yard?
Rats and mice are the most likely culprits eating dog poop in your yard.
Do possums eat dogs?
Possums can eat small creatures, but they are not a major threat to cats or dogs.
Does dog food attract possums?
Many mammals, including possums, will seek out dog food if it's left in an accessible area.
Conclusion for "Do Possums Eat Dog Poop"
Even though humans and many other animals are not interested in making a meal out of dog poop, possums do not mind eating it. The poop gives them a lot of protein, fat, and carbs. So if you don't want possums and other animals to eat your dog's waste, you should clean it up regularly.
If you find this guide, "Do Possums Eat Dog Poop," helpful, check out:
Learn more by watching "What Do Opossums Eat?" down below:
Garrett loves animals and is a huge advocate for all Doodle dog breeds. He owns his own Goldendoodle named Kona. In addition, he volunteers at the Humane Society of Silicon Valley, where he fosters dogs and helps animals. Garrett enjoys writing about Doodles and believes that dogs can teach humans more about how to live than humans can teach a dog.
Why Trust We Love Doodles?
At We Love Doodles, we're a team of writers, veterinarians, and puppy trainers that love dogs. Our team of qualified experts researches and provides reliable information on a wide range of dog topics. Our reviews are based on customer feedback, hands-on testing, and in-depth analysis. We are fully transparent and honest to our community of dog owners and future owners.