With many human foods, one question dog owners have is: "Can dogs eat bratwurst?" When it comes to roasted and smoked meats, it can be difficult for dogs to turn their nose away. From sizzling steaks to charred pork chops to juicy burgers, the smell of grilling or roasting meat can be delicious for dogs. Unfortunately, with their fascination for meat, it can be all too easy to toss them the rest of that t-bone you're not going to finish or the last half of a burger that's just a little too crispy.
Before you let the carnivore go to town on whatever delicious meat is on the menu, you may want to be more considerate about their overall diet and health. As it turns out, these types of foods may not be the best choices for your dog. For example, bratwursts can be a common outdoor grilling item on the menu. These German sausages can be made out of meats like pork or beef. Whether you eat them with a bun and all the fixings or just plain from the grill, bratwursts can bring a savory summery aroma that catches your dog's nose, too.
Before you bring your dog the extra bratwurst, consider their health and wellness. While some meats may be okay for dogs, that does not mean all animal proteins are safe for them to eat. Especially in the case of bratwursts, they could pose a risk for their overall health. To help you take the best care of your dog during outdoor grill-outs, here we share what you need to know about your dog and those summertime bratwursts they can't stop looking at.
Before scrolling down this guide "Can Dogs Eat Bratwurst," check out our dog food recommendations: Best Air-Dried Dog Food and Best Dog Foods for Joint Health.
Can Dogs Eat Brats?
People sure do love bratwurst, from the college guys at an outdoor cookout to a family barbeque in a park. Just because you know they're tasty does not mean your dog should eat them. Bratwursts contain ingredients and nutrient levels that can be very dangerous for their health. There are several reasons why bratwursts may pose a risk to their health, so be sure to monitor them closely around those tempting bratwursts.
Dog Food Recommendations: Best Wet Dog Food for Small Breeds.
Fat Content For Dogs
One of the most apparent reasons bratwursts can compromise a dog's health is the high amount of fats that these sausages have. They are very high in saturated fat, which can catch their unfamiliar and sensitive digestive system. While we may even know this for our diets and healthy eating practices, the significance of this fat content is even more dramatic for a dog of a smaller size. Therefore, the proportions of a bratwurst comparing wholesome ingredients to fat is not a healthy option for dogs to engage in.
Related to consuming high in fat foods, a dog eating bratwursts can also bring on a whole plethora of other health issues. An unhealthy diet that includes such significant fat sources can bring on obesity, heart disease, and many other conditions. In addition, consuming too much fat can compromise their weight and make them feel much more sluggish rather than their happy and playful selves. Empower them to stay fit and active and eating well by leaving out the bratwursts from their food bowls.
Dog Food Recommendations: Best Hypoallergenic Dog Foods.
Salt Content For Dogs
Similar to a high-fat content, bratwursts also have a very high salt content. This is also a key reason why bratwursts can be dangerous for dogs. Too much salt can have some damaging effects on their digestive system. Sausage products, in general, are very high in salt because they are processed meat. The high salt keeps them preserved and in their desired condition for longer. However, the salt content in things like bratwursts can also be a silent and sneaky way to compromise their health.
For example, excess salt can leave your dog feeling excessively thirsty and not being satisfied with what they can lick up. It can also lead to salt poisoning as well. Other conditions that stem from too much salt include gastrointestinal problems like vomiting, diarrhea, and other related issues. While you may not see the salt content as very high in the bratwurst, keep in mind that those measurements are based on a human's size and health. A dog, especially a smaller one, can not handle the same levels of salt that people are more used to.
Dog Food Guide: Which Dog Food Has Never Been Recalled?
Added Ingredients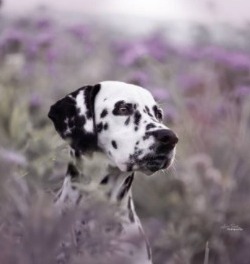 Brats can become poisonous for dogs when they have added ingredients that are toxic to them. These added ingredients can either be found in the bratwurst itself or layered on as toppings. These toxic ingredients commonly include garlic, onions, and other spices that do not do well with dogs. Even if they are not layered on top, the bratwurst recipe may have included onion powder or garlic powder. Even in powder form, these ingredients can be dangerous for dogs to consume.
In addition to these ingredients, other toppings like mustard, catsup, and sauerkraut can also be dangerous for them to consume. These fermented foods contain vinegar, which can wreak havoc on your dog's sensitive stomach. While these extra ingredients and toppings can make a bratwurst have added flavor and taste, they can also make them toxic for your dog to consume.
Dog Food Recommendations: Best Dog Food with Vitamins and Minerals.
Conclusion For "Can Dogs Eat Bratwurst"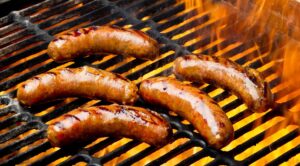 While it's a dish you may love to enjoy, a bratwurst is not something you should enjoy with your dog. These sausages are high in many nutrients and other added ingredients that can damage a dog's overall nutrition and health. If your dog does eat a bratwurst, assess the situation before you panic. Especially if your dog is larger, they may be able to handle the bratwurst without any significant health issues. However, it's still essential that you monitor their health and wellness following the sneak of a sausage.
They may still get sick from eating the sausage. Note how much of the sausage they consumed. This can be an indication of how serious the situation may be. If it was just a bite, your dog might be just fine. However, they may show signs of vomiting or other stomach ache issues. Ensure they are provided access to a lot of water to replenish their fluids and prevent dehydration.
Usually, if they do get sick, it will happen in a matter of just minutes. However, they still may end up being fine, especially if they've just had a taste of the bratwurst and not an entire sausage link. Instead of bratwursts, share healthier snacks such as whole foods and vegetables that are safe for them to consume. Vegetables like carrots, zucchini, and kale can be better alternatives that provide them complete sources of quality nutrients and vitamins they need to grow strong and healthy.
You can even find treats that smell like meat but are designed specifically for dogs. Support your dog's health and choose healthier alternatives for them to enjoy. Get them their food at the outdoor grill out that's just right for them and will support, not deter their health. With that, you both can enjoy the summer season together.
For more questions related to "Can Dogs Eat Bratwurst," you can check out:
To learn more watch a Shiba eat a hot dog below: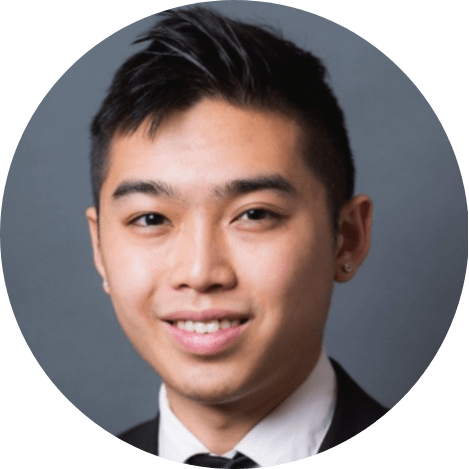 Andy is a full-time animal rescuer and owner of a toy doodle. When he's not saving dogs, Andy is one of our core writers and editors. He has been writing about dogs for over a decade. Andy joined our team because he believes that words are powerful tools that can change a dog's life for the better.
Why Trust We Love Doodles?
At We Love Doodles, we're a team of writers, veterinarians, and puppy trainers that love dogs. Our team of qualified experts researches and provides reliable information on a wide range of dog topics. Our reviews are based on customer feedback, hands-on testing, and in-depth analysis. We are fully transparent and honest to our community of dog owners and future owners.