In the typical animal food chain, it can be helpful to know where household dogs rank. While the dangers that dogs living in homes face are quite different than other dogs or cousins of dogs out in the wild, there still can be potential predators to dogs. Some of these potential predators may depend on the size of your dog. A hawk, for example, might be able to pick up a Chihuahua puppy but would have a hard time doing so to a Golden Retriever. Much of the concern lies in the size difference between the predator and dog.
An opossum is a common, small animal that can find its way into backyards and fields. They can dig up your well-tended lawn and get into garbages and other areas where they shouldn't be. Opossums can also pose a threat to your four-legged friend as well. To help you best take care of your dog, here we share the potential danger that can come with having this animal near your dog. While they may not always get along, the interaction still might not end in an attack. Here we'll also share ways to care for your dog in the context of an interaction with an opossum.
Before scrolling down this article "Are Opossums Dangerous to Dogs," check out other helpful questions: Is Sudocrem on Dogs Safe and Will a Fox Attack a Dog?
About the Opposum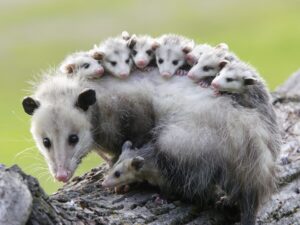 An opossum is a marsupial that can become fairly annoying fairly quickly when found in your yard. They come in a wide range of species but have many characteristics in common. The opossum is often seen as synonymous with the Australian opossum, which resembles a kangaroo and is much larger. The type of creature you would find in your backyard in North America is called the Virginia opossum. Typically, these animals are shortened to be a possum.
However, scientifically, they should be called opossum. They don't get that large, with the common opossum reaching a weight of just about 3 pounds and a length of 12 inches. The Virginia opossum is much larger, weighing between 2 and 14 pounds and being anywhere from 14 to 37 inches in length. While they may be known for being destructive, they actually don't pose much of a threat most of the time. Common behaviors that opossums find themselves getting into include things like tipping over garbage cans or scattering chickens.
Opossums typically are not very aggressive. Their hiss and negative facial expressions are a play at attempting to protect themselves. They are also known for responding in strange ways, such as playing dead. In fact, their personality tends to be much more independent and calm. They are quite passive and are not looking to get in a fight with any other animal. They may be wandering around looking for food or simply just living their life.
More Dog Questions: Can You Be Allergic To Dogs And Not Cats?
Opossums Near Dogs
While they may be annoying, these marsupial creatures don't pose a significant danger to you or your dog in terms of an attack. While they look vicious with their large teeth and beady eyes, their bark is typically worse than their bite. However, that does not mean that they still don't pose some risk to your dog's physical health. Here we share some situations in which an opossum can be dangerous for dogs. While possums may look menacing with their large teeth and dark eyes, they are actually quite docile creatures who do not enjoy confronting others, especially when that animal is bigger than them.
What about their large teeth? If an opossum feels threatened or scared, they may bare their teeth in an attempt to scare the potential threat away. Rather than attacking, they may even choose to play dead rather than put up a fight. In this reaction, they can actually cause themselves to be temporarily paralyzed and release an odor that indicates their mortem status. They also tend to feel much more vulnerable when they are by themselves and not surrounded by others. However, there are rare cases in which attacks can happen.
These attacks can certainly pose harm to your dog, especially if your dog is a much smaller size. Opossums may also be more likely to attack puppies. If your dog instigates a fight with an opossum, there is the possibility of the opossum fighting back. When that decision is made, their bite can be deleterious for a dog, even when acting out of self-defense. It is often their last resort to protecting and defending themselves. When they do bite or fight back, their scratches and bites can be quite painful. They have sharp claws that can tear at skin and leave open wounds.
However, compared to other larger wild animals, the opossum is a minor threat. A smaller dog may be at a higher risk for harm than a larger dog as well. Keep in mind that opossums are wild animals. They have not been trained or socialized to know how to behave or interact well with other creatures. Therefore, they act out of their own natural behavior and tendencies, as well as previous experiences. That's why they may respond with playing dead, in which they seem paralyzed for a short period of time.
What to Do If an Opossum Attacks Your Dog
If your dog has been attacked by or bitten by an opossum, it's important to act quickly. While there is a low likelihood of severe damage, it's helpful to assess the situation to see any other lingering effects. The opossum bite may look like two incisors that are spaced a ways apart. Be sure that your dog does not eat the opossum. While this may not be relevant for all dog breeds, hunting dogs may be tempted to take a bite.
As opossums can carry diseases, they mustn't nibble on what they've caught. Once the opossum has been removed from the situation, either from running off or terminated, assess the health of your dog. Notice any areas of blood or open sores that have been exposed. Determine how severe it is and clean out the area as effectively as possible with water and a washcloth. With physical cuts, you'll also want to be on the lookout for diseases that could have passed from the opossum to your dog. In this case, you'll also want to bring them in to visit the veterinarian.
More Dog Question: What To Do if Male Dog Leaves Odorless Wet Spot?
Opossum Diseases to Dogs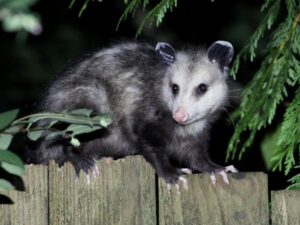 Aside from physical attacks, there is also the concern of sharing what the opossum might have on them, including ticks or other diseases. Despite what many may think, opossums don't usually carry rabies. While many other rodents their size can carry it, they tend to be more resistant to carrying this condition, and therefore is at a lower risk of spreading it to your dog. This can bring great peace of mind if your dog has had an encounter with an opossum and you suspect that the opossum had a disease.
Diseases that you should be on the lookout for are transmittable bacteria infections and other easily passed conditions from opossum to dog. Parasites can also be passed from one animal to another, so you'll want to be sure to monitor their health very carefully if you suspect anything out of the ordinary. Leptospirosis is a bacterial disease that can be passed from opossum to dog easily. Other diseases include things like tuberculosis or other worm-related diseases like trichomoniasis.
These conditions should certainly be avoided and prevented at all costs. If you suspect anything out of the ordinary with your dog's health following an interaction with an opossum, connect with your veterinarian as soon as possible. Beyond an actual bite, what an opossum leaves behind can also have the potential to contain pathogens that can make your dog sick. Their saliva, urine, and poop can all maintain things like parasites or other bacterial infections you want to avoid for your dog.
Helpful Dog Guides: Rare Dog Diseases and Best Dog Allergy Test.
Conclusion For "Are Opossums Dangerous To Dogs"
While the risk of an attack is low, it's still important to keep your dog away from any possum interaction. Despite the calm and docile personality of the opossum, the interactions typically don't fare well for either the dog or the opossum. Keep them apart from each other for best outcomes for both your dog and the opossum, and you in keeping your backyard a lovely place to be without animals chasing each other. Take care of your dog and watch over them as you let them out outside.
If you notice them chasing any rodents or an opossum, be sure to check out the situation immediately. It may not be the best idea to use your dog to catch an opossum that has been hanging out in your yard. Instead, use an opossum trap and let them out safely in another location where they can't return. In any case, it's better than the opossum is given space if not caught right away. Eventually, they are bound to leave the area at some time or another.
Choosing to confront the opossum may make the situation much worse for either you or your dog. It's also beneficial to prevent opossums from entering your yard in the first place. Keep doors and fences locked, and don't leave food out for a long period of time. You may even consider using a homemade repellent to keep opossums out if they are particularly troubling in your area. Using dog hair or crushed garlic can help deter opossums from coming into your yard. Overall, opossums do not pose a serious risk of an attack on a dog. However, these creatures also shouldn't be welcomed into the yard with ease.
For more helpful dog questions, you can check out:
To learn about the dangers of this animal, watch "How Aggressive Are Opossums" from Lost Beetle down below: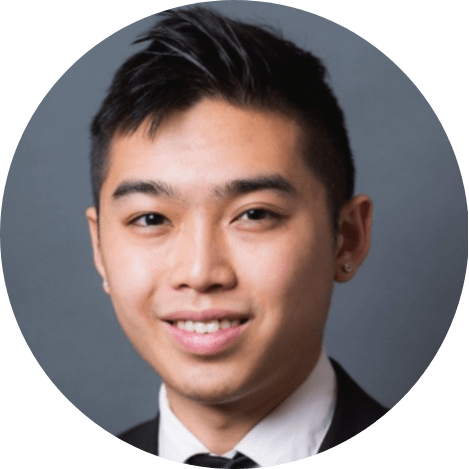 Andy is a full-time animal rescuer and owner of a toy doodle. When he's not saving dogs, Andy is one of our core writers and editors. He has been writing about dogs for over a decade. Andy joined our team because he believes that words are powerful tools that can change a dog's life for the better.
Why Trust We Love Doodles?
At We Love Doodles, we're a team of writers, veterinarians, and puppy trainers that love dogs. Our team of qualified experts researches and provides reliable information on a wide range of dog topics. Our reviews are based on customer feedback, hands-on testing, and in-depth analysis. We are fully transparent and honest to our community of dog owners and future owners.