Here's what you need to know if you're searching for the best Poodle rescues in Michigan. The Poodle has been one of people's favorite dog breeds for a long time now. Initially originating from Germany, Poodles have made their way around the world.
Poodles come in Standard, Miniature, and Toy sizes, making it easy to find one that fits your preference. Standard-sized Poodles are more than 15 inches tall at the shoulder. Poodles have unique features that endear them to humans, and one of them is how they take second place in the intelligence spectrum, right after the Border Collie.
Poodles are also natural water retrievers and can be on land and water. If you're in Michigan and are interested in keeping a Poodle because of its features, here are a few Poodle rescues you can look at.
Before scrolling down this list of Poodle rescues in Michigan, you can check out these other recommendations from our team at We Love Doodles: Best Boxer Rescues in Michigan and Best Corgi Rescues in Michigan.
Find a Poodle Rescue Near Me in Michigan
Poodles need good homes to thrive, so some of these Poodle rescues have taken it upon themselves to save Poodles from puppy mills and other unsuitable environments. However, these dogs can't be at the rescue all their lives as they will need new homes, and rescuers would need more space for other incoming dogs. This is where you do a lot of good by taking Poodles off their hands. You can visit any of the following Poodle rescues in Michigan to select an additional member of your family.
Poodle Product Recommendations: Best Conditioners For Poodles and Best Scissors For Poodles.
1. Michigan Standard Poodle Rescue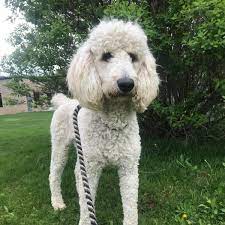 The Michigan Standard Poodle Rescue (MSPR) was founded in 2014 by Barb Morina after she helped rescue the first Poodle that needed help. After the event, Barb has helped several hundreds of Poodles find a befitting family. Michigan Standard Poodle Rescue rescues and finds new homes for Poodles, and to adopt a Poodle, you must be in Michigan or its surrounding area.
You must also be willing to pick up the dog yourself because the rescue does not ship dogs. After Barb had rehomed two Standard Poodles, she received an email that told her of an illegal puppy mill in Michigan. MSPR rescued twelve dogs that Barb nicknamed "Dirty Dozen"; these dogs became members of MSPR, and the rescue grew.
So, to confirm how well you'd take care of dogs from MSPR, there's an application process you must complete before you're allowed to adopt a dog from the rescue. Once your application is processed and approved, you'll be matched to a Poodle which can take some time because MSPR considers their dogs before making a match.
MSPR also offers surrender services, and they advise that you contact them before you take your Poodle to a dog shelter. A shelter can be scary and confusing for your Poodle, and there's no guarantee that they'll end up with the right person. At MSPR, your Poodle will be provided with a safe environment where it can smoothly transition into a new home.
With its breed-specific rescue, MSPR has an exceptional understanding of the kind of qualities your Poodle needs in its new home. Similarly, MSPR is always in need of Michigan-based foster homes where dogs can stay a while before moving to their new homes.
For adoption, it will please you to note the following. Michigan Standard Poodle Rescue takes good care of their dogs as all dogs are neutered, tested for heartworms, and treated religiously. Their vaccines are up to date, they receive proper bathing and grooming, and they are always kept in the best shape for an adoption.
Michigan Standard Poodle Rescue Details
2. Poodles, Doodles, and Friends of Ohio
Poodles, Doodles, and Friends of Ohio is a Poodles rescue team that places dogs in safe environments and families suitable for them. This rescue team extracts abandoned and abused Poodles into their care; the group also accepts surrenders from owners who no longer want their pets.
Vaccinating, neutering, and carrying out several examinations and treatments, Poodles, Doodles, and Friends of Ohio give these dogs a fresh start in new homes. Poodles, Doodles, and Friends of Ohio have an impressive team that can help you rehome your pet if you're interested in the surrender option.
The team works to help you set up an account for your dog, look for a suitable replacement and finalize all adoption proceedings. Poodle dogs are athletic, especially the Standard-sized Poodles and need to be trained for competitions. However, there are application forms you'd need to fill out before your request for adoption can be processed.
If you're eligible to adopt a Poodle, you'll be paired with several Poodles until you find a perfect match. You should know that adoption prices vary between $275 to $350 for adult Poodles and $300 to $400 for puppies. Other fees include the extra costs for dental care, grooming, neutering, and other examinations and treatment done on the Poodle.
Poodles, Doodles, and Friends of Ohio Details
3. Peppy's Poodle Rescue Inc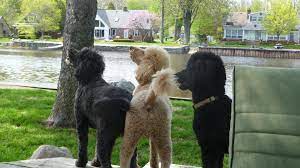 Peppy's Poodle Rescue Inc. was formerly called Save R Paws, Ohio, established in 2015. Until March 2016, the name became Peppy's Poodle Rescue Inc., Like other Poodle rescues. Peppy's helps these animals find long-lasting homes and families that cater to their needs.
And if there are no available homes, foster families take these dogs in and provide them with love and care until a new family requests them. Peppy's Poodle has several members of the Lorain community willing to use their homes as foster families until a Poodle gets rehomed.
Special care is given to these Poodles, and they undergo examinations and treatments, grooming, and vaccinating to restore their excellent health. Poodles are excellent water retrievers and thrive excellently on both land and water. The adoption fee differs for each Poodle, and some adoption papers need to be filled out honestly before you begin your adoption journey.
If you're a suitable prospect, you will get an appointment where you can meet the different Poodles available. The pairing process will begin, and a perfect Poodle match will be found for you. Peppy's Poodle Rescue Inc does not ship out any of their dogs, and you'd have to be willing to make it to East Erie, Lorain, to meet with the Poodles.
Peppy's Poodle Rescue Inc Details
4. Western Reserve Poodle Club
The Western Reserve Poodle Club is a volunteer organization that has affiliations with foster families, shelters, veterinarians, and other rescue teams located in the country. These groups work together to ensure that they safely rescue and rehome Poodles in need of new homes.
Western Rescue Poodle Club was created in the 1960s by a group of people with similar interests in Poodles. This rescue aims to train Poodles to excel at tracking, hunting, obedience, and agility while promoting human intervention by enhancing participation and quality breeding.
Before the adoption process is approved, you'd have to fill out an application form and provide honest answers to the questions asked. This is to help you get a Poodle well-suited to your needs and preference. When there's no space at the rescue, Poodles are sent to foster homes that provide a serene environment, love, and care to help these dogs transition to their new homes.
Sometimes, all the dogs at WRPC get adopted, and people have to wait in line. At a time like that, the rescue offers you the referral method where you get a Poodle from a breeder or an owner willing to surrender their pet. Your acceptance will be based entirely on owners' risk, as these dogs have not been fully vaccinated against diseases and tested for health challenges.
So, Western Reserve Poodle Club can't stand as guarantors for Poodles outside the rescue, as the referral will only be done as a courtesy. All the Poodles at WRPC are spayed/neutered, tested, and treated for heartworms, vaccinated, and adequately groomed to provide you with a healthy dog.
You also get notified of all medical information about the Poodle but note that adoption fees vary between $150 to $300 according to the cost incurred for vaccinations and tests. Lastly, WRPC is in Ohio, and they do not ship dogs to any part of the country; you'd have to pick up your new Poodle yourself.
Western Reserve Poodle Club Details
Conclusion For The "Best Poodle Rescues in Michigan"
Poodles do not care for themselves as well as humans would, which is why there are many Poodle rescue teams in operation. When you adopt a Poodle, you give it a second chance to live correctly. You also create room at rescue homes for other Poodles that need the care.
Training Poodles would be much easier than training other dogs because they are brilliant and learn quickly. They are also excellent with little children, and because they are hypoallergenic, they're well suited for people who are allergic to fur. If you are in Michigan and searching for a new pet Poodle, contact any of the Poodle rescues mentioned above for more information.
For more guides similar to this list of Poodle rescues in Michigan, you can check out:
Before you adopt a Poodle companion from a rescue shelter in Michigan, you can learn more about this dog breed by watching "Poodle: The Pros & Cons of Owning One" down below: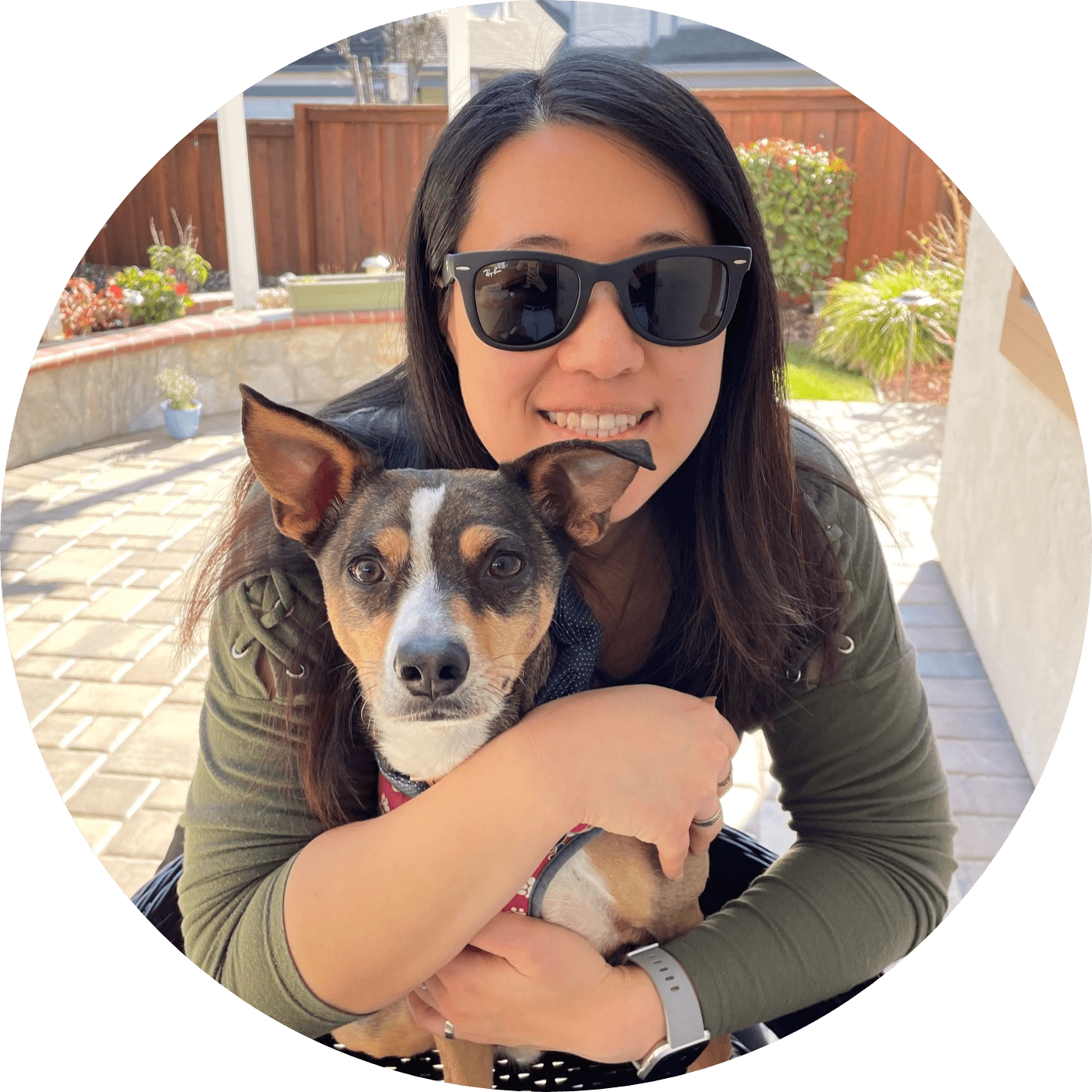 Dr. Sabrina Kong graduated from the Royal Veterinary College in England in 2016 and has been working at a small animal clinic in Northern California since then. She grew up in the Bay Area and got her bachelor's degree from Cal Poly San Luis Obispo. She also became a Certified Canine Rehabilitation Practitioner through a program at the University of Tennessee.
When she isn't in the clinic taking care of her four-legged patients, she enjoys traveling and trying new foods with her friends and her three-legged dog, Apollo. She adopted Apollo from her clinic when he was a puppy with numerous health issues. Dr. Kong truly cares about taking care of animals.