The Peekapoo is a hybrid type of dog breed mixed between a Poodle and a Pekingese breeds. This mix produces an incredible dog who will spend long hours sitting by you or perched on your thighs. Peekapoos are known for great attachment, affection, loyalty, and are extremely devoted to their families.
The Peekapoo is an excellent option for families who have children. They do not require a ton of exercise like other Doodles and can do well in smaller spaces like apartments. When they are correctly bred, they will not shed hair which provides relief to people who suffer from dog allergies. If you're interested in this breed, we will show you the best Peekapoo rescues for adoption.
You may find this dog in rescue groups and the care of shelters, despite the fact that they are a designer dog breed. Our article highlights various comprehensive places where you can find a Peekapoo for adoption or a retired Peekapoo. We will say that since this is a mixed dog breed, there are no dedicated shelters or rescues for this dog breed. They are also currently in very high demand, so it's best to check multiple places for adoption.
1. Pet Adoption Network
Perhaps you are considering adopting a Peekapoo puppy or dog. Pet Adoption Network will unite you with a Peekapoo owner who has become unable to give care for their dog. You can find a Peekapoo for adoption across Canada and the United States on this network. 
This organization is a private pet rehoming agency dedicated to helping responsible and caring dog owners who have become unable to provide care for their dogs. This adoption organization offers a gentle, stress-free, and safe process with consideration to your peace of mind while in search of an ideal home for your lovely companion.
Perhaps you are currently experiencing a challenging situation of rehoming your dog; then you may want to reach out to Pet Adoption Network. They will be glad to speak with you concerning your condition and provide guidance, empathy, and a reasonable plan for taking your dog to a new and loving home. The home will be appropriately picked to provide your Peekapoo with everything they desire. 
Regardless of the type of rehoming service you desire, Pet Adoption Network will thoroughly walk you through the process of rehoming your pet. They will do this with deep care, experience, and plenty of empathy. 
Peekapoo Rescue and Adoption Details:
2. Lap Dog Rescue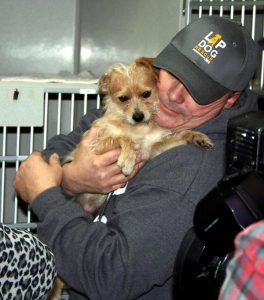 This Rescue organization was founded in the 1990s by Tamara Marquez-Nugent and Marie Steele. In 2001, its Federal 501C-3 status was granted as a charitable non-profit organization for smaller dog breeds like the Peekapoo.
This dog rescue team is located in New Mexico and has a mission to rescue, rehabilitate, and forever rehome Doodle, Doodle mixes, and other dogs who find themselves staying in uncomfortable homes. Lap Dog Rescue organization has saved thousands of dogs in New Mexico and surrounding states.
Over seven hundred dogs were rescued and rehomed in the last year. These numbers have not stopped growing annually. This team has tirelessly worked to rehome dogs that desire rehoming. Lap Dog Rescue is presently being run by Brian Spence, Marie's son. He is the president of the organization, and you can reach out to him for any questions.
Peekapoo Rescue and Adoption Details:
3. Doodle Dandy Rescue
Doodle Dandy Rescue has a mission to save, rehabilitate, and rehome Doodles and Doodle mixes that are in trouble. They do this to make them adaptable to a warm and loving home in Texas. This includes Doodles like the Peekapoo for adoption.
They are the rescue head in their community by integrating excellent implementation in the dogs under their watch. They are committed to offering training and veterinary attention to ensure the Doodles and Peekapoo they rescue have the best opportunity to live past the trauma and bloom in their new life. They are driven by their love of dogs and what they stand for. 
Peekapoo Rescue and Adoption Details:
4. Coastal Poodle Rescue
This rescue organization was established in 2004 by some volunteers with years of experience with local and statewide rescue efforts. Coastal Poodle Rescue organization was formed because of the constant increase of abused and abandoned Poodles and Poodle mixes in the local area. This team then thought that an excellent way to help these animals was to build a regional rescue team. 
The Coastal Poodle Rescue team is entirely a hundred percent volunteer-run organization dedicated to Poodle and Poodle mixes like the Peekapoo. They are a non-profit 501C organization. They localize their activities in Florida from Duval to Dade County. 
This might be an excellent choice for you if you desire to adopt a retired or rescue Peekapoo. This team ensures that every dog is neutered/spayed, is microchipped, tested for heartworms and other parasites, and updates its vaccinations. They also ensure that each dog is treated for any condition found and has an appropriate vet examination. 
Medical information of each dog is disclosed fully to new adopters. They are first taken to foster homes with patience and love to help the dogs acclimatize before they are adopted. Depending on the dog's needs and condition, their duration in foster homes can vary from days to months.
This rescue team does not have a facility nor kennel. They foster instead, which gives room for the specific evaluation of individual dogs for temperament and behavior issues. Here, they learn how the dogs react to humans, strangers, and other animals. 
Peekapoo Rescue and Adoption Details:
5. Georgia Poodle Rescue
This rescue organization is registered in Georgia State and is operating under Georgia Poodle Club Incorporated. They are a permitted Georgia non-profit organization and are licensed as well. 
You may want to look them up if you desire to adopt a Peekapoo as they deal only with Poodle and Poodle mixes. Their mission is to save, rehabilitate, and offer sanctuary for undesired Poodle mixes, Poodles, and other animals. 
Once the Poodles and Poodle mixes have been rightly rehabilitated and coached, they aim to adopt them into proper, responsible, and forever loving homes. Regardless of the duration of adoption time, if the adopters are unable to take care of a dog, they will bring back any adopted dogs.
Peekapoo Rescue and Adoption Details:
Conclusion for Best Peekapoo Rescues for Adoption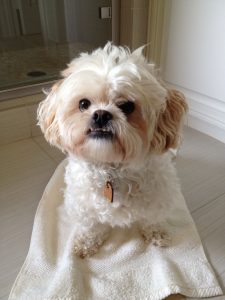 Our article has highlighted some of the amazing Peekapoo rescues and adoption centers in the United States. We believe that the information provided will help you search for a rescue Peekapoo for adoption or a Peekapoo puppy. We wish you the very best in finding one of these dogs!
Other articles you will like: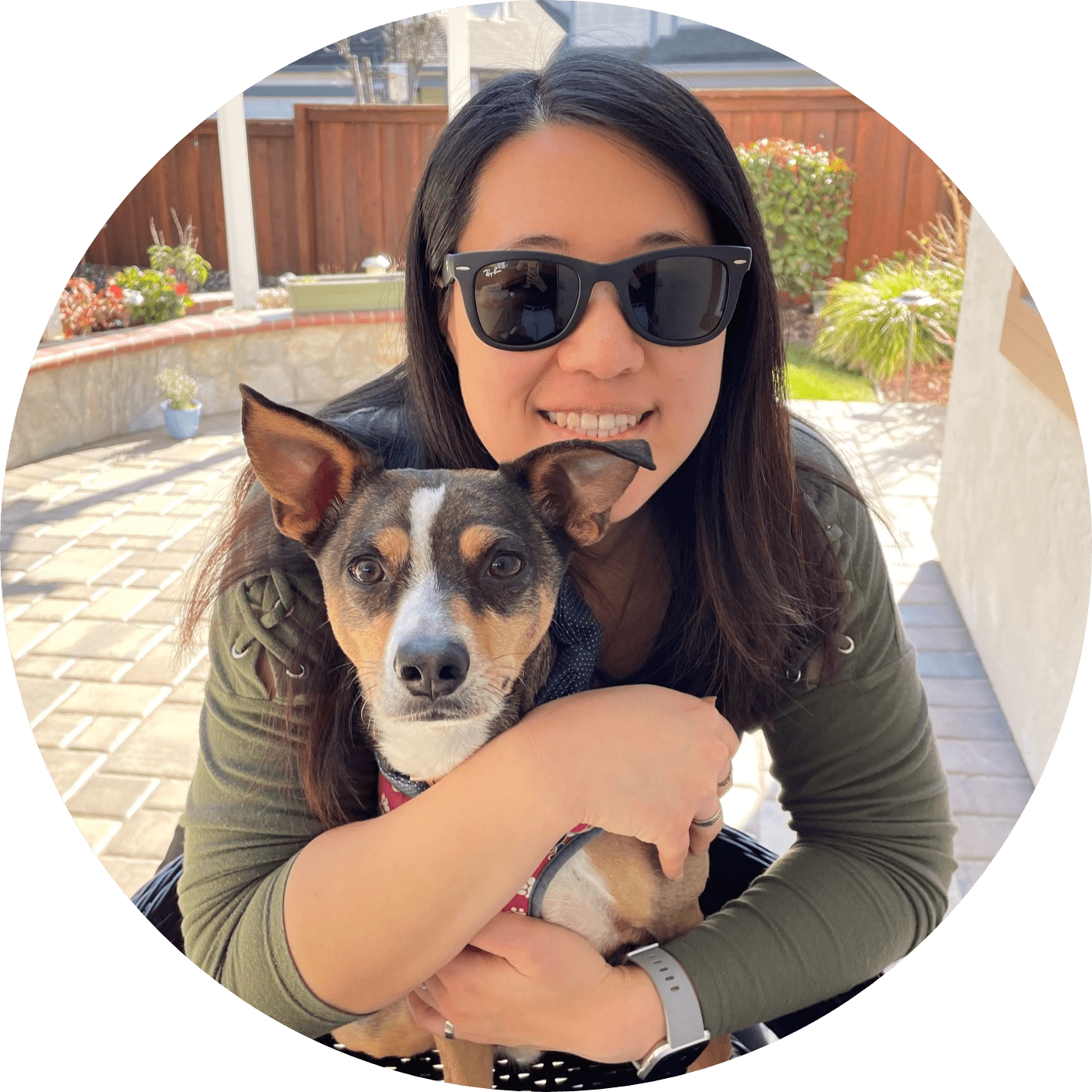 Dr. Sabrina Kong graduated from the Royal Veterinary College in England in 2016 and has been working at a small animal clinic in Northern California since then. She grew up in the Bay Area and got her bachelor's degree from Cal Poly San Luis Obispo. She also became a Certified Canine Rehabilitation Practitioner through a program at the University of Tennessee.
When she isn't in the clinic taking care of her four-legged patients, she enjoys traveling and trying new foods with her friends and her three-legged dog, Apollo. She adopted Apollo from her clinic when he was a puppy with numerous health issues. Dr. Kong truly cares about taking care of animals.