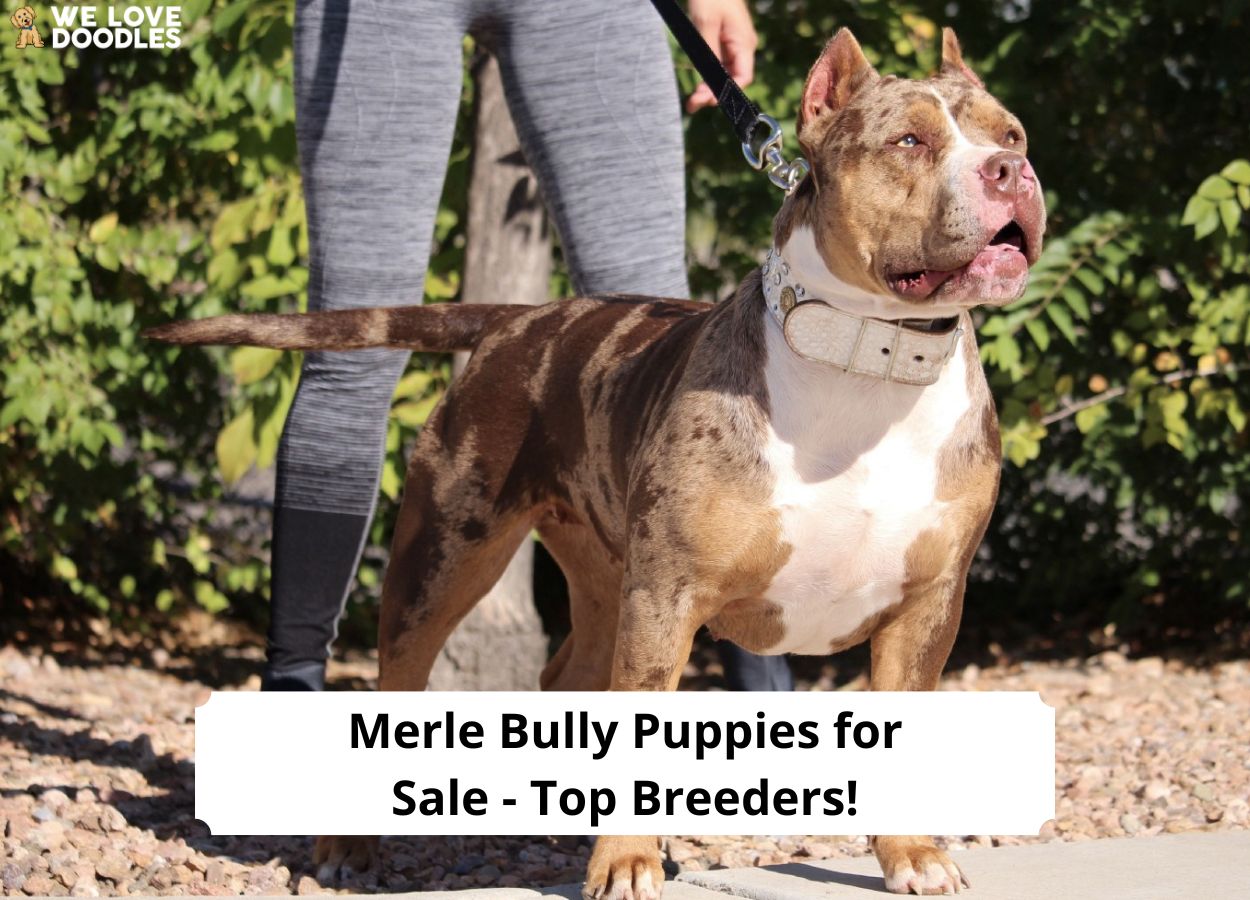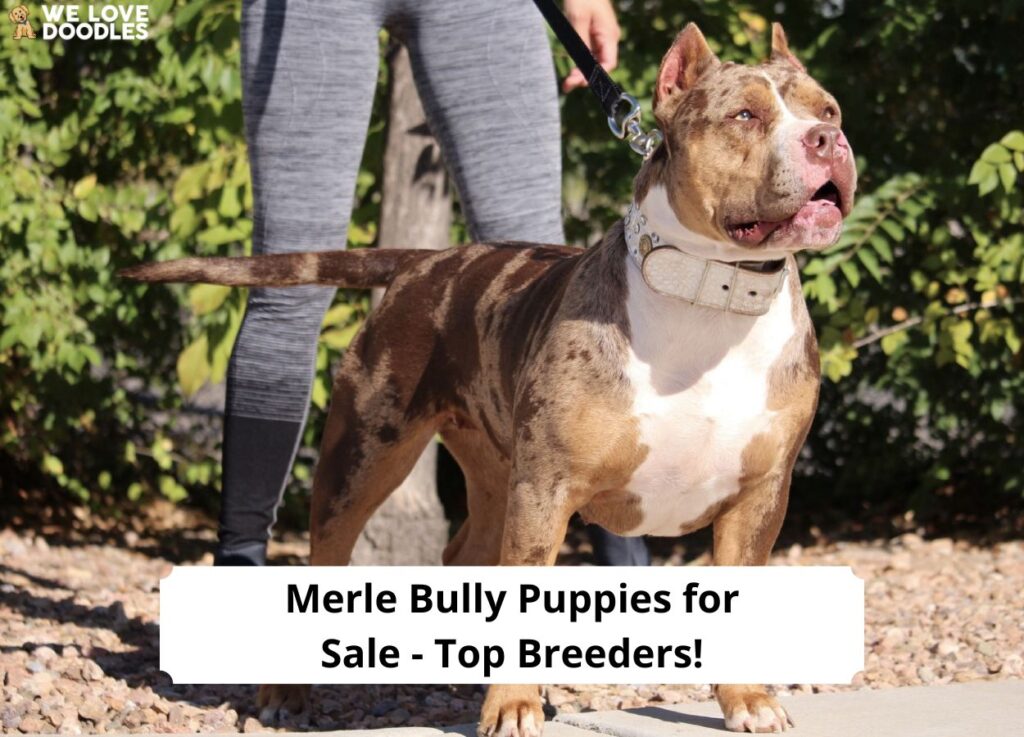 Dog lovers who want to stand out often try to find merle Bully puppies for sale because they are unique from traditional Bullies due to their coat color and pattern. While merle Bulldogs may look different from their conventional counterparts, they are exactly the same in terms of personality and nature.
In the United States, Pitbull or Pit Bull is an overarching term for all dog breeds descending from Bulldogs and Terriers. However, in the UK and Europe, Pitbull refers only to the American Pitbull Terrier.
Most Bully breeds are affectionate, smart, and low-maintenance, making them great for people with busy lifestyles. Merles are one of the most popular kinds of Bully-breed puppies, and there are plenty of good reasons why.
Right off the bat, they have a unique variegated coat ranging from light cream to deep reds and wheaten shades. Moreover, the coat can be wavy or straight and varies in thickness from pup to pup.
So, if you are on the hunt for a merle Bulldog, check out our list of top merle Bully breeders.
Before scrolling down this list of breeders with Merle Bully puppies for sale, check out these articles: Micro Bully Puppies for Sale – Top 4 Breeders! (2023) and Bully Puppies For Sale: Top 5 Breeders! (2023).
1. Swag Kennels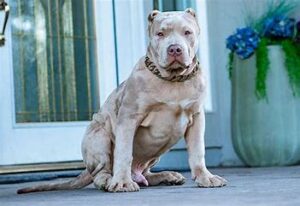 Swag Kennels specializes in breeding high-quality merle Bully puppies for sale. Phantom, their two-faced merle American Bully, is well-known worldwide.
Swag Kennels Inc. aims to breed the best merle Bully puppies that are well-socialized and have distinct color markings. Every dog they place for adoption is registered with the American Kennel Club and has documentation proving the dog's general health and a health guarantee.
In addition, this Bully breeder pays special attention to the temperament of its puppies. The puppies are socialized early, so they grow into friendly pups, ideal for families with young children, teenagers, and senior citizens.
All puppies are vaccinated, and adopters receive a complete history of their health upon adoption. Picks are used in the Swag Kennel puppy litter, so if you reserve "first choice," you will have first dibs on a puppy from a litter.
A deposit is required to make a reservation, and puppies will be adoptable when they turn six weeks old.
Furthermore, Swag Kennels can ship puppies anywhere in the country for $600 to $1,000. If you book a puppy with transportation, it will arrive at your local airport the same day.
The cost of international shipping can be more than $1,000, and it may vary per your location. So, contact the breeder via email or phone to get the details. MoneyGram, CashApp, Wire Transfer, Venmo, and Zelle payments are accepted payment methods.
Swag Kennels Details:
2. Monster Bully Kennels
Monster Bully Kennels (MBK) is an exceptionally high-quality breeder that uses only the best dogs for breeding. Each of their dogs has undergone many tests to ensure they are healthy and have the ideal build, temperament, and overall health.
MBK believes that customers deserve nothing less than perfect; therefore, it works tirelessly to provide them with the best dogs possible.
This breeder makes every effort to reassure every client that it will not only provide a beautiful dog for their home but that MBK's owners will also be available to answer any questions or solve any problems that may arise.
Every puppy they sell is ABKC (American Bully Kennel Club) registered and has full breeding rights. Moreover, Monster Bully Kennels is the only place you can get a 100% satisfaction guarantee. If dissatisfied with your puppy, you may return it for a full refund within 15 days of purchase.
In addition, Monster Bully Kennels provides the "Buy Now" and "Pick System" puppy purchasing options. As the name implies, the Buy Now system allows customers to make immediate purchases. Puppies available for adoption are more than seven weeks old.
You may use the Pick System to select puppies from a litter who aren't ready to go home.
MBK has five locations in the United States — four in the Pacific Northwest and one in central Pennsylvania.
Monster Bully Kennels Details:
3. Crump's Bullies
CRUMP'S Bullies offers high-quality tricolor, blue, champagne, black, and white XL American Bully puppies worldwide.
Following are the conditions that you will meet before buying a new puppy:
Puppies are guaranteed to be sent to new homes in good health, with up-to-date immunization, and free of potentially fatal diseases such as distemper, parvo, or parainfluenza.
A recent health certificate from a vet clinic is required when flying with puppies. The breeder will provide you with this certificate.
Puppies will be dewormed when you pick them up, and your vet may advise you to repeat the procedure in a few weeks. There will be vaccinations and a single round of worm treatment. Any necessary vaccinations or worming treatments are the responsibility of the purchaser. If your puppy becomes ill because it was not vaccinated or dewormed, you will not be able to replace it.
The buyer acknowledges and accepts responsibility for bringing the puppy to a veterinary clinic within 72 hours of delivery for follow-up care. If any of these problems, or a genetic flaw, are discovered in the puppy during the initial examination, Crump's Bullies will replace the puppy at no cost to the buyer. They reserve the right to seek a second opinion.
The buyer guarantees they will not harm their new puppy or illegally use the animal. Crump's Bullies reserves the right to reclaim the puppy at any time if it is discovered that the buyer has been abusing the dog. Crump Bullies will take legal action to reclaim the dog because they do not support dog fighting.
You may hold any puppy under four weeks for a deposit. Puppies should have received their entire payment by the time they are eight weeks old. Deposits are non-refundable once the puppy reaches the age of eight weeks. If you change your mind after making a deposit, you may use that money to buy another puppy. There will be no refunds for any deposits or payments made.
Crump's Bullies Details:
Location: 1609 Valley View Rd, Covington, Georgia, United States
Phone Number: 770-510-9175
Social Media: Facebook
4. Hoggline TX Bullies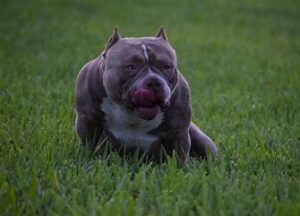 HoggLineTX Kennels does not slack on the quality of its merle Bully puppies for sale to ensure 100% customer satisfaction.
Each XL Bully mom and puppies for sale here receive 24-hour care. The breeder provides an affectionate upbringing to all puppies and ensures they are well-socialized from an early age.
They have XL puppies for sale that are healthy, vet-checked, registered, and come with a puppy pack. You will form lasting friendships and bonds with your new best friend.
Moreover, Hoggline TX Bullies guarantees that the ears of all new Bully puppies are docked as per regulation, well-trimmed, and in excellent condition.
All deposits are final, but if the puppy you select does not survive, you will receive a full refund. When looking for Bully breeders, you'll notice that most have a strict no-refunds policy. You have the option of having HLTX refund your deposit immediately or transferring it to another litter.
Customers are responsible for shipping costs. HLTX recommends using a reputable ground shipping service and may make suggestions to make the trip less stressful for you and your dog.
Hoggline TX Bullies Details:
How to Find Merle Bully Puppies for Sale
Finding merle Bully puppies for sale is easy if you know where to look. Merle puppies are usually available at pet stores and online, and many breeders also carry merles. You can also find merles at dog shows and in rescue organizations.
Start by checking the websites of reliable Pitbull breeders in your location. Some breeders have merles accidentally — they were not specifically breeding merles, but life found a way. On the other hand, you will also find Bully breeders who specialize in producing merle Bullies only.
If you want to find a breeder specializing in merles, your best bet is to search online or contact local breed clubs or rescue organizations. Online retailers or pet stores also sell merle Bullies.
However, before getting a puppy from an online store, make sure it is an authentic retailer.
Frequently Asked Questions
How much does a merle Bully puppy cost?
This unique look demands a hefty price tag. Merle Bully puppies can range anywhere from $5,000 to $10,000 from a reliable breeder.
Are merle puppies rare?
Yes — and that makes breeding these dogs safely and sustainably a top priority.
Do merle Bully puppies have issues?
Dogs with two copies of the merle gene are at risk for vision and hearing defects, so it's crucial that breeders responsibly pair up a merle and non-merle dog to avoid those issues.
Conclusion for "Merle Bully Puppies for Sale – Top Breeders"
If you're looking for a loyal and friendly dog, consider adopting a merle Bully puppy. These sweet dogs are prone to being gentle and loving with their families, but they can also be fiercely protective of them. They make great family dogs because they're always up for a good game of fetch or a nap on the couch.
The above list will give you a head start in your search for merle Bully breeders in the USA. Good luck!
For more guides similar to this list of Merle Bully puppy breeders in the US, you can check out:
Before bringing home a Merle Bully puppy from a breeder in the US, you can learn more about this dog breed by watching "What makes the Merle American Bully Unique! (Designer Dog)" down below: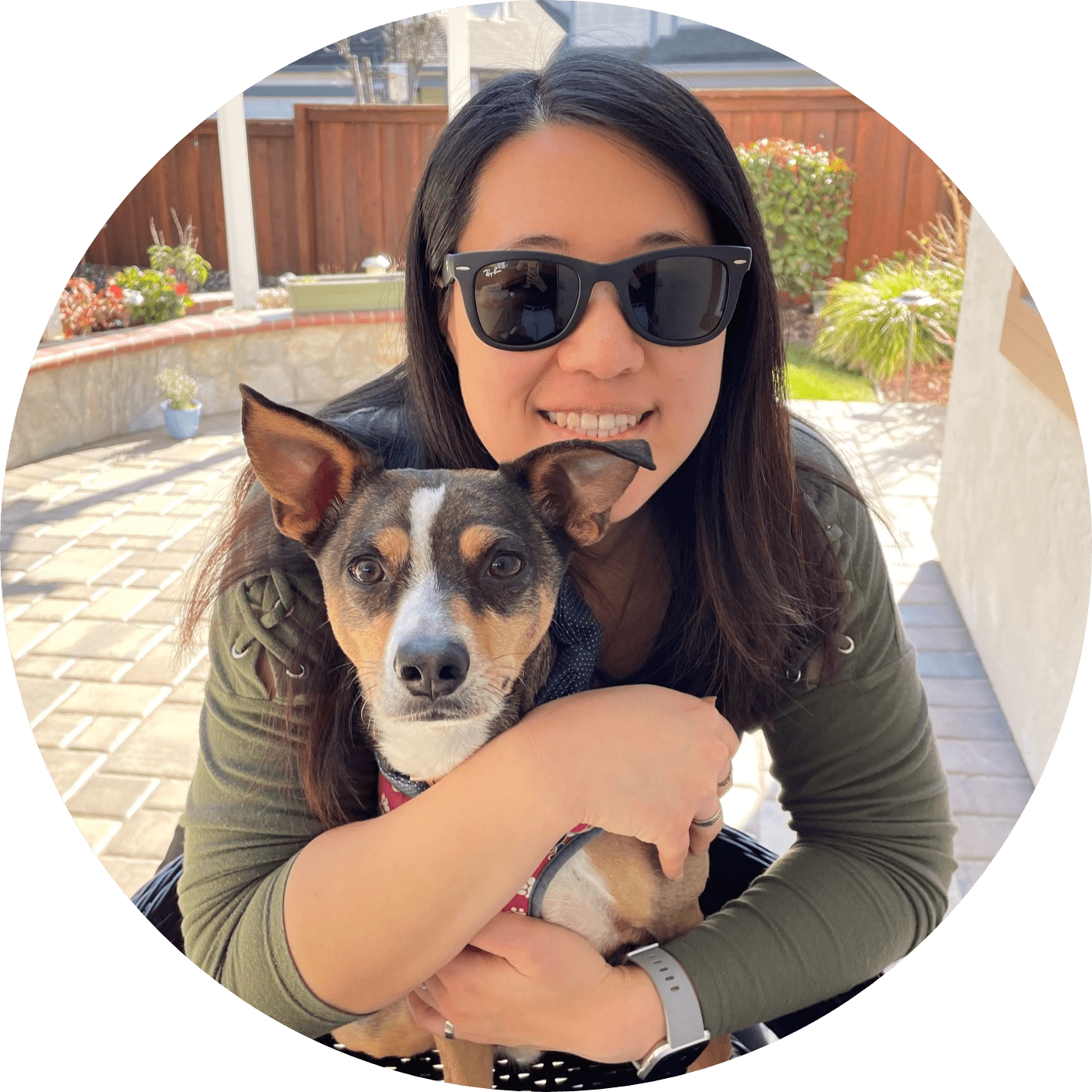 Dr. Sabrina Kong graduated from the Royal Veterinary College in England in 2016 and has been working at a small animal clinic in Northern California since then. She grew up in the Bay Area and got her bachelor's degree from Cal Poly San Luis Obispo. She also became a Certified Canine Rehabilitation Practitioner through a program at the University of Tennessee.
When she isn't in the clinic taking care of her four-legged patients, she enjoys traveling and trying new foods with her friends and her three-legged dog, Apollo. She adopted Apollo from her clinic when he was a puppy with numerous health issues. Dr. Kong truly cares about taking care of animals.