Labradoodles have quickly become one of the most loved designer breeds especially in Ontario, Canada. Even when compared to non-designer breeds, Labradoodles quickly have become more popular than most purebred dogs. If you want a Labradoodle puppy of your own, it's important to consider reputable breeders that love the breed just as much as you will to ensure your dog is happy and healthy.
Below, you can learn about the 10 best Labradoodle breeders in Ontario. All of these breeders have been trusted by many Labradoodle owners and lovers, like yourself. Keep reading to learn which Labradoodle breeders might help you find your next puppy.
It should be noted that we found several Labradoodle puppy mills as well as backyard breeders throughout Ontario. Always be sure to vet any Labradoodle breeder before purchasing a puppy. As them for past referrals, health checks, health warranties as well as any genetic testing. If possible, always visit the breeder in person and view the Labradoodle parent dogs.
Other articles you would like: Goldendoodle Breeders in Ontario and Bernedoodle Breeders in Ontario.
Top Labradoodle Breeders in Ontario

1. Labradoodles by Cucciolini
Labradoodles by Cucciolini is an Ontario-based breeder that specializes in healthy F1B Labradoodles in Ontario. They come in medium to standard size and have wavy, fleece coats. They have various colors available, including apricot, chocolate, cafe au lait, parti, and red.
The goal of this breeder is to provide some of the best Labradoodle puppies for family purposes. When raising their puppies, Labradoodles by Cucciolini makes sure to breed the puppies so that they are well-tempered and can socialize. This makes Labradoodles by Cucciolini a proper choice of breeder if you want to get a Labradoodle for your family and children specifically.
Labradoodle Breeder Information:
2. Halton Hills Doodles Ontario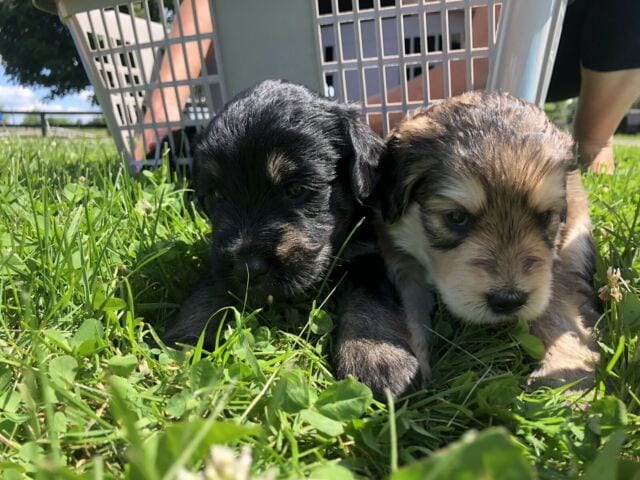 Halton Hills Doodles is a favorite breeder for just about all doodle lovers. They specialize in a variety of doodle breeds, one of which is Labradoodles. Their Labradoodles are some of the healthiest and most well-socialized dogs in all of Canada.
Halton Hills Doodles has about every coat color imaginable. In addition to the basic colors, Halton Hills Doodles also come in Merle, phantom, and try color patterns, but these more premium coats come with a higher price tag.
Labradoodle Breeder Information:
3. Great Scott Labradoodles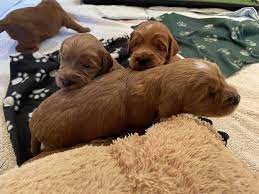 If you live in Ottawa, Great Scott Labradoodles is the perfect choice for you. With locations just 20 minutes out of southern Ottawa, Great Scott Labradoodles are highly convenient and breed super healthy Labradoodle puppies.
These breeders have been Labradoodle fans for years, which is why they are so experienced with this breed. Not to mention, the breeder has nursing experience to ensure that every aspect of the Labradoodle's health is well taken care of.
Labradoodle Breeder Information:
4. Doodle Lane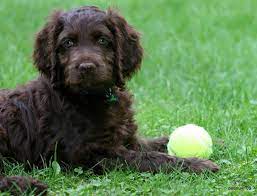 Doodle Lane specializes in Australian Labradoodles. This breeder is actually the first Australian Labradoodle breeder in Ontario. They sell mini, medium, and standard-sized Labradoodles and Goldendoodles.
In addition to their longstanding history with the breed, Doodle Lane is a member of the ALAA, the Australian Labradoodle Association of America. In order to be a member of this association, the breeder is committed to breeding the dogs responsibly and advancing their health. What this means is that you can trust Doodle Lane and they are a reputable Labradoodle breeder in Ontario.
Labradoodle Breeder Information:
5. Canadian Chocolate Labradoodle Puppies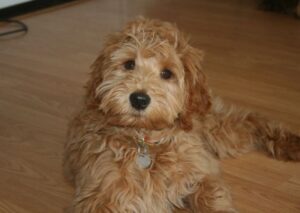 If you want a chocolate Labradoodle specifically, Canadian Chocolate Labradoodles is the breeder for you. This breeder specializes in chocolate Labradoodles, as well as Bernedoodles. All of their Labradoodle puppies for sale in Ontario are well socialized and raised inside the home.
Canadian Chocolate Labradoodles is unique because they breed multigenerational lines, including mixed American and Australian. They even breed F1 Bernedoodles, which are dogs mixed with Poodles and Bernese Mountain Dogs.
Labradoodle Breeder Information:
6. Doodle Sweethearts
What is not to love about Doodle Sweethearts? This breeder specializes in F1B Labradoodles and Australian Labradoodles. All of their dogs are raised on a 1-acre property that is surrounded by farmland, resulting in well-acclimated and socialized dogs.
Much like Canadian Chocolate Labradoodles, Doodle Sweethearts specializes in both Labradoodles and Bernedoodles. They have been breeding both breeds for many years and offer top-notch guarantees about the socialization and health of their dogs.
Labradoodle Breeder Information:
7. Arrowhead Labradoodles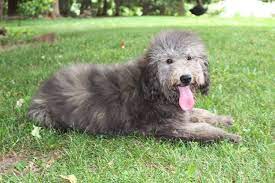 Arrowhead Labradoodles specialize in breeding companion dogs and family Labradoodle puppies in Ontario. Their Labradoodles make perfect home companions, but they can also be used for emotional support. In other words, Arrowhead Labradoodles are some of the most well-acclimated pups around.
Just like all the other breeders on this list, Arrowhead Labradoodles is committed to only breeding healthy and well-acclimated dogs. They provide their Labradoodle puppies with superior health and socialization. The breeder also specializes in Cobberdogs.
Labradoodle Breeder Information:
8. Dare to Dream Labradoodles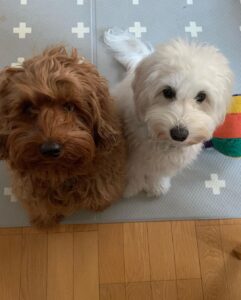 Dare to Dream Labradoodles is one of the original Labradoodle breeders in Canada. They breed some of the best family pets and have been dedicated to the breed for over 15 years. Dare to Dream Labradoodles is a member of multiple associations and lists, proving just how dedicated they are to the breed.
The breeding program at Dare to Dream Labradoodles takes place on four acres of property. They produce medium and standard-size Labradoodles puppies for sale. If you want a Labradoodle for your family, Dare to Dream Labradoodles is a fantastic breeder for you.
Labradoodle Breeder Information:
9. LTM Kennels
LTM Kennels specializes in American Labs, Labradoodles, and Standard Poodles. This breeder has one of the longest experiences on this list, with over 25 years of experience in breeding and raising dogs. All of the puppies raised from LTM Kennels grow up on farmland for complete health and social acclimation.
Labradoodle Breeder Information:
10. Bluevale Meadow Australian Labradoodles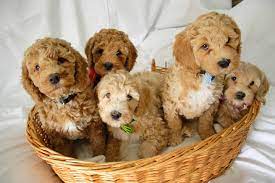 Bluevale Meadow Australian Labradoodles is about 2.5 hours West of Toronto. Their Labradoodles are beautiful and multi-generational. For complete socialization, the puppies are even raised inside their own home. Bluevale Meadow Australian Labradoodles come in basically all sizes, but they specialize in large mini to small-medium dogs.
Labradoodle Breeder Information:
Adopt, Don't Shop!
Whenever it comes time to purchase your own Labradoodle, it's important to try to adopt, not shop, for the dog. Unlike your next pair of shoes, the Labradoodle puppy will be a lifelong commitment that takes a lot of care, concern, and time. Only purchase a Labradoodle if you are ready!
Because of this fact, you should view purchasing your new Labradoodle as an adoption. By viewing the Labradoodle in this way, you know exactly what you are getting into and are more committed to caring for the Labradoodle for the rest of its life.
Only Select Breeders That Care for Your Dog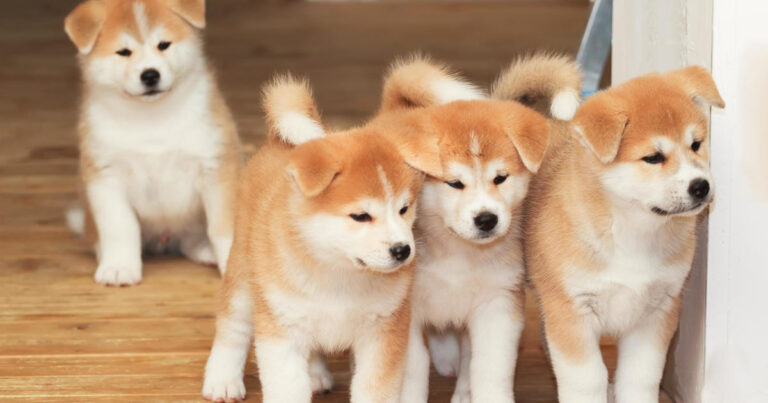 It is imperative that you only select Labradoodle breeders that are responsible and ethical. Too many breeders are only in it for the money, which results in abused, unhealthy, and unhappy animals. It is your responsibility as an adopter to select a Labradoodle breeder that is ethical and responsible.
If you do not select your breeder wisely, you could end up with Labradoodles that are sick or not well acclimated for home life. In other words, you are going to waste your money and get an unhappy or unhealthy Labradoodle.
Even if you think you can save some money by selecting a less than a reputable breeder, don't do it. It will cost you more down the line when you have to pay for your dog's medical bills. Plus, it is just wrong to spend money at a breeder who is known to not care for their dogs properly.
How to Select a Labradoodle Breeder in Ontario
If you don't have any experience in the breed, it can be difficult to know which Labradoodle breeder is worth your time. Any one of the Labradoodle breeders in Ontario mentioned above are well respected and responsible. This means that you can trust these breeders to produce healthy and happy dogs.
If you decide to go with a breeder not on this list, it's important to thoroughly investigate their track record. If other users had bad experiences with this breeder, you likely will too. In contrast, breeders with positive reviews often lead to good experiences.
When selecting a breeder, make sure to ask them a ton of questions about the breeding conditions, parent dogs, and any other questions you can think of. Any responsible breeder will be open and happy to answer any of your questions.
The most obvious sign that a Labradoodle breeder means business is if they have an application fee. This application fee is often hefty, but it is one of the best ways to know that the Labradoodle you are getting is healthy and happy.
Conclusion for Labradoodle Breeders in Ontario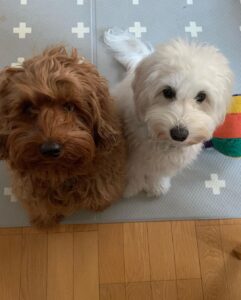 If you need to get in touch with a great Labradoodle breeder in Ontario, one of the 10 breeders above would be perfect. Every one of these breeders is respected for loving Labradoodles and producing healthy, happy, and well-acclimated Labradoodle puppies.
You do have the option to select Labradoodle breeders not on this list. If you decide to do this, make sure to thoroughly investigate the breeder to make sure that they are responsible. Additionally, always remember you are adopting a dog, not shopping for one.
Other articles you would like: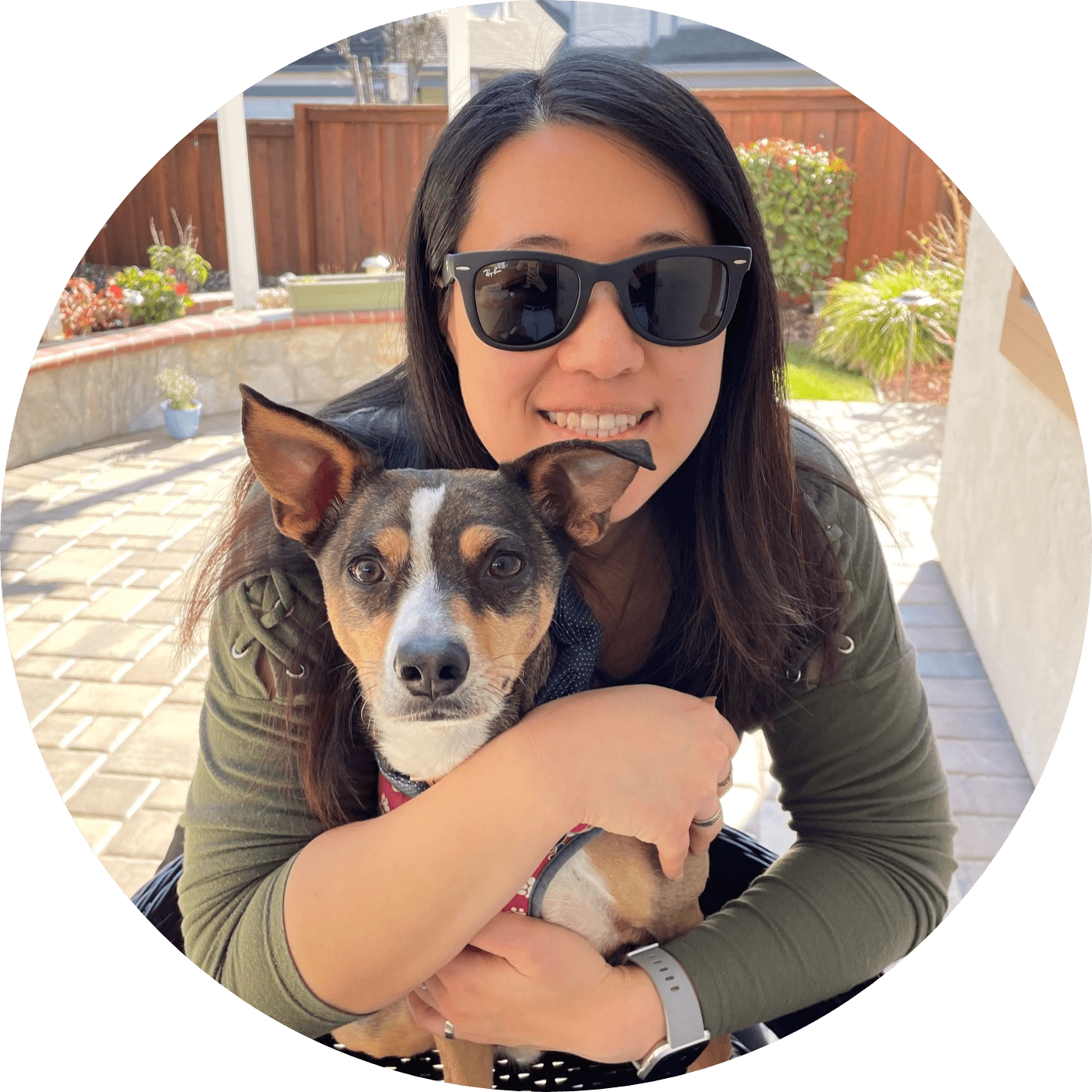 Dr. Sabrina Kong graduated from the Royal Veterinary College in England in 2016 and has been working at a small animal clinic in Northern California since then. She grew up in the Bay Area and got her bachelor's degree from Cal Poly San Luis Obispo. She also became a Certified Canine Rehabilitation Practitioner through a program at the University of Tennessee.
When she isn't in the clinic taking care of her four-legged patients, she enjoys traveling and trying new foods with her friends and her three-legged dog, Apollo. She adopted Apollo from her clinic when he was a puppy with numerous health issues. Dr. Kong truly cares about taking care of animals.