Labradoodles puppies for sale in Iowa have skyrocketed over the last several years. It's unlikely that you can visit a dog park without seeing one of these nonshedding and hypoallergenic designer Doodles. If you're looking for reputable Labradoodle breeders in Iowa, we put together a great list and pulled from breeders associated with the Australian Labradoodle Association of America (ALAA), the Worldwide Australian Labradoodle Association (WALA) and, the Australian Labradoodle Club of America (ALCA).
Not all breeders are the same and it's important to not purchase a puppy from a backyard breeder. You ultimately want a Labradoodle breeder who health and genetic tests their parent dogs. This helps to ensure that you are getting a healthy Labradoodle puppy in Iowa. Below are some of the best Labradoodle breeders in Iowa that we could find.
Other articles you would like: Best Dog Food for a Labradoodle and Best Crate for a Labradoodle.
1. Iowa Meadow Labradoodles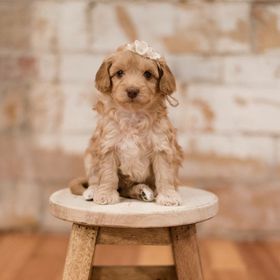 Iowa Meadow Labradoodles specialize in breeding and raising multi-generational, allergy-friendly, non-shedding Australian Labradoodles. The Labradoodle puppies here are raised in homes with regular interaction with the family which makes it easy to socialize with the puppies. Early socialization is extremely important for Labradoodle puppies because it helps them adapt to new sights and sounds easier.
Their Labradoodle puppies in Iowa are microchipped, undergo a bi-weekly deworming, regular immunizations, and veterinary checks. Crate training and potty training are also provided to the puppies before they are handed to their new owners. Temperament testing is also carried out with the help of a professional trainer and a two-year health guarantee is provided. This is a very reputable Labradoodle breeder in Iowa.
Labradoodle Breeder Information
2. Hermeier Doodles Iowa
Located in Northeast Iowa, this state-licensed breeding center breeds miniature, medium, and standard varieties of Labradoodles, Goldendoodles, and Bernedoodles. They are set in a 300-acre farm where their Labradoodle puppies are raised and socialized to become great therapy dogs and friendly companions to adults and children.
The Labradoodle puppies here get their dew claws removed at 3 days old and are regularly checked by a veterinarian. Timely vaccinations are also provided to the Labradoodle puppies.
Early Neurological Stimulation Training (ENS Training) is provided to the puppies in the early stages of their growth. This helps in the development of the puppy's stress tolerance, cardiovascular system, and immune system. ENS Training is carried out for 2 weeks starting from the 3rd day of the puppy's birth. If you're looking for a mini Labradoodle breeder in Iowa, this could be a great potential option.
Labradoodle Breeder Information
3. Heartland Labradoodles Iowa
Located on an Iowa family farm in America's heartland, they are committed to breeding and raising multi-gen Australian Labradoodles and Australian Labradoodle puppies. Heartland Labradoodles is a member of the Australian Labradoodle Association of America (ALAA) and the current recipient of the Golden Paw Award.
The puppies in Heartland Labradoodles come with a three-year health warranty and lifetime support. They health test and genetic test all the parent dogs and are willing to show you the testing results. The history of the origin of their puppies can be traced back to Tegan Park and Rutland Manor bloodlines in Australia. Contact them today if you're interested in one of their Labradoodle puppies.
Labradoodle Breeder Information
4. Midwest Valley Doodles IA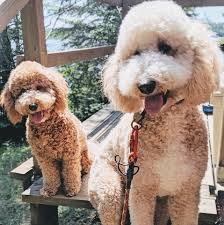 Housed in Russel, Iowa, Midwest Valley Doodles is a state-registered Labradoodle breeder. Their breeding facility is subject to yearly inspections and quality tests from the FDA. This helps to ensure that you will be getting a healthy Labradoodle puppy.
In addition, their Labradoodle puppies in Iowa are Embark genetic tested and Orthopedic Foundation of Animals (OFA) pen hip tested. You can also ensure that your Labradoodle is unlikely to have any major genetic diseases.
The puppies come well-socialized, potty trained, and crate trained. Moreover, they are regularly immunized and also checked for any genetic issues by a licensed veterinarian. Midwest Valley Doodles offers a one-year health guarantee for all their Labradoodle puppies.
Labradoodle Breeder Information
5. PureBred Pups Iowa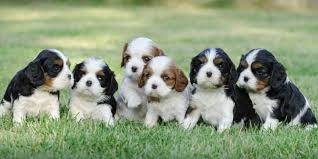 Purebred Pups has been in the puppy business since 1994. Every Labradoodle in this breeding center comes with a money-back guarantee on genetic and health issues.
Their healthy, happy, and socialized puppies are of various breeds like Labradoodles, Cockapoo, Bichon Poodle, Standard, and Mini Goldendoodles, etc. 
Labradoodle Breeder Information
6. Cedar Bend Labradoodles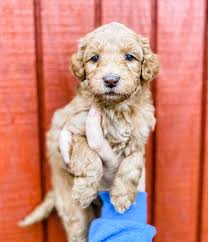 Located in Muscatine, Iowa, the Cedar Bend breeders house Labradoodle varieties with great personalities and health. They have a puppy nursery, which is designed to give the mothers a comfortable and quiet private space to breed and raise their puppies.
The building which was previously an early corn crib has been completely renovated to serve the purpose of breeding and raising cute Australian Labradoodle puppies in Iowa. They currently have a waitlist of 18 people, but they have several litters per year so you likely won't be waiting long! They honestly have a really cute website with lots of pictures of their puppies!
Labradoodle Breeder Information
Why Choose a Labradoodle Breeder in Iowa?
Almost everyone loves puppies and is interested in buying one. However, most first-time owners of a certain breed might feel unsure about how and where to find a healthy and happy Labradoodle. It's important that you find a reputable breeder that you can trust! Let us look at some of the advantages of buying a puppy from an experienced Labradoodle breeder in your area.
You Will Have the Best Puppy Breed
The most reputable Labradoodle breeders in Iowa research the pedigrees of the breeding dogs. This helps them find the best matches that can produce happy and healthy puppies. Thus, you always have the best puppy that has a close relationship with the original behavioral features of that particular breed.
Puppy Health Guarantee
Good breeders are concerned about the health and wellbeing of the Labradoodle puppies they produce and sell to their customers. This is because they possess an early affection with the puppies which never diminishes. Thus, such breeders always provide you with health guarantees because they truly believe they are raising healthy dogs.
You Get Assistance with Choosing
As Labradoodle breeders raise these puppies themselves, they are well aware of the temperament or behavior of their puppies. So, they know what a particular puppy is like. When you discuss your needs and expectations from a puppy you wish to buy, the breeders can easily help you by choosing the one suitable for your family and lifestyle.
When you go looking for Labradoodle puppies in kennels and pet stores, you may end up buying one that is totally different from your expectations, which you will realize only after taking the puppy home.
You Have a Steady Support System
Reputable Labradoodle breeders in Iowa never cut their communication with the buyers after the deal is done and you take home a puppy. Rather, they are always ready to help their customers with their questions and concerns. They also regularly follow up on the condition of the puppy and provide you with opinions and solutions even for the smallest issues concerning the dog.
You Will Know a Lot About the Puppy
Good Labradoodle breeders always have information on the origin and history of all their puppies. They provide you with all the details about the puppy's parents, their bloodlines, and every other detail you want to know about. Reputable breeders also present you with the puppy's parents, which will give you an idea of how your fully grown puppy is going to look like.
Your Puppy Is Never Homeless
If you end up in a situation that does not allow you to keep the puppy with you, a good Labradoodle breeder will be ready to take the puppy back. Since they too have an emotional attachment with the puppy, they never wish for it to end up homeless or in a dog rescue. Thus, you can always be assured that your puppy is returned to the safest hands.
More Information about Labradoodle Puppies in Iowa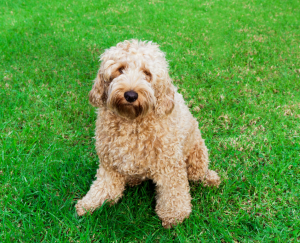 Originating from Australia, Labradoodles are now one of the most common breeds of puppies in the U.S. With their intelligence, loyalty, and "happy puppy" characteristics, many families in Iowa have been hoping to have a Labradoodle in their home for various purposes ranging from home guarding to guide dogs to simply enjoying their family-like companionship.
The Australian breeder Wally Conron created and named the breed in 1989. Labradoodles are a hybrid variety of two pure breeds, the Poodle and Labrador Retriever.
Australian Labradoodle breeders can join reputable organizations like the Australian Labradoodle Association of America (ALAA), the Worldwide Australian Labradoodle Association (WALA) and, the Australian Labradoodle Club of America (ALCA) to check if their dogs qualify for the breed standard.
There are many reasons why the Australian Labradoodles have become a new dog breed sensation in the country and even worldwide. One of the biggest reasons is their behavior.
Labradoodles puppies are very friendly, loyal, happy, and playful around human beings and other puppies. They always follow you with wagging tails and melt your heart with their cute, teddy bear-like appearance.
Australian Labradoodles are very intelligent, so much that they respond quickly and well to early and regular training sessions. Being happy puppies, they also love to perform tricks and catch the attention of the people around them.
If you are allergic to dogs, Labradoodles are perfect for you as they have a hypoallergenic character. They are non-shedding to very low shedding in nature, which will save you the extra chore of cleaning your place at the end of the day. Labradoodle puppies in Iowa come in a variety of sizes like miniature, medium, and standard. Thus, you can choose one according to your preference and the size of your household.
Conclusion for Labradoodle Breeders in Iowa
If you wish to welcome a cute Labradoodle in your home, all you need to do is pick a breeder that is reputable. Enjoy the experience of having this happy dog that adds warmth and cheer as a member of your family. Remember, there are lots of Labradoodle puppies for sale in Iowa, but not all the breeders are the same. Ask any potential Labradoodle breeder in Iowa lots of questions about the temperament and health of the parent dogs. You ultimately want to find someone you can trust to sell you a happy and healthy puppy!
Other articles you might like:
Garrett loves animals and is a huge advocate for all Doodle dog breeds. He owns his own Goldendoodle named Kona. In addition, he volunteers at the Humane Society of Silicon Valley, where he fosters dogs and helps animals. Garrett enjoys writing about Doodles and believes that dogs can teach humans more about how to live than humans can teach a dog.
Why Trust We Love Doodles?
At We Love Doodles, we're a team of writers, veterinarians, and puppy trainers that love dogs. Our team of qualified experts researches and provides reliable information on a wide range of dog topics. Our reviews are based on customer feedback, hands-on testing, and in-depth analysis. We are fully transparent and honest to our community of dog owners and future owners.