Dragon's Blood incense is a commonly used product with a long history, so you may be wondering "Is Dragon's Blood safe for dogs? The answer isn't a simple yes or no.
Incense is not completely risk-free, and the smoke from burning it might give dogs breathing difficulties and trigger allergic reactions. It is always advisable to err on the side of caution, and the easiest way to do that is to keep your dog away from incense smoke. However, Dragon's Blood is generally considered safe for dogs when used as aromatherapy. Dogs should never come into contact with Dragon's Blood.
Dragon's Blood is thought to have several benefits, and it can make your home smell amazing. Read below for more about this product and its safety for use around dogs.
Before scrolling down to an in-depth answer to this guide, "Is Dragon's Blood Safe for Dogs," check out: Is Cumin Safe for Dogs? and Is Lemon Balm Safe for Dogs?.
Dragon's Blood Incense Overview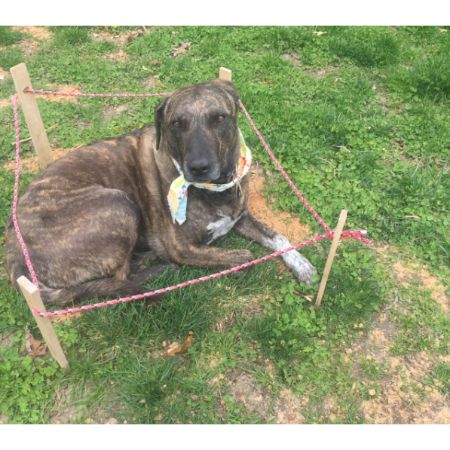 Dragon's Blood incense is produced by using the dried, rust-colored resin of many different plant species, including Dracaena, Daemonorops, Pterocarpus, and Croton species. Dragon's blood incense has a similar aroma to amber, albeit one that is more earthy and pleasant. It's not as sweet as regular amber, either.
Because it is so concentrated with special aromas, it is an excellent choice for creating an atmosphere of serenity inside a home. The scent is comforting and earthy.
Dragon's blood has served several purposes throughout history. They continue to develop in new ways over time.
Dragon's blood incense can be used for many purposes, including cleansing, purification, breaking a powerful jinx, and eliminating any negative affliction that may be present in the area where it is burned. In addition to that, some people have utilized this resin for love.
When burned as incense, its exotic, luxurious aroma can help you relax and unwind at home or at the workplace. It can also be used to remove cigarette smoke and other unpleasant odors from the home.
In the past, it was believed that the resin possessed various capabilities that might solve a wide variety of issues; however, this view has evolved as scientific research has led to contrary evidence regarding the use of this incense.
In the present day, the variety of possible uses for the resin has significantly expanded. These days, you may find it included in a wide variety of makeup products, including face creams and cosmetics in general. In addition to this, it is utilized in the treatment of gastrointestinal problems and many other digestive issues.
If you've ever taken part in a religious ceremony or visited a place where Dragon's Blood incense is burned, you may be familiar with its distinctive scent.
The aroma has the potential to be very calming and soothing, thereby inducing feelings of serenity and calm in those who are exposed to it. It is frequently combined with another fragrant resin, myrrh, which also has a long and storied history of use.
What is Dragon's Blood Made Of?
Following are some common ingredients that go into the making of Dragon's Blood incense.
Dracaena Cinnabari Resin
The main ingredient in dragon's blood incense is resin, which is derived from the Dracaena cinnabari tree. This kind of tree is unique to the Socotra Archipelago in the Indian Ocean and is frequently known as the "Dragon's Blood Tree."
The name of this ominous-sounding resin comes from the fact that it is a shade similar to blood. This resin has been highly valued for centuries, not only because it is extremely rare but also because it contains components that are not found anywhere else.
Resin from Other Plants
Dragon's blood incense typically contains resin from the Dracaena cinnabari tree, but it may also contain resins from other plants (myrrh, copal, and frankincense) that are known for their fragrant characteristics and help produce a harmonious blend that eases and calms the senses.
Essential Oils
Essential oils are often added to the mixture. It is a common practice that serves to intensify the scent and impart unique characteristics to the incense.
Dragon's blood incense blends contain a wide variety of oils, such as lavender, cedarwood, and sandalwood. Each oil brings its unique character to the fragrance, which contributes to its overall depth and complexity.
Lavender, cedarwood, and sandalwood are all considered safe for dogs. Because the ingredients can vary, check the ingredients on the package to see if the ingredients in the Dragon's Blood you purchased are safe for dogs.
Binders
Incense sticks, incense cones, and incense powder all use binders to keep their constituent parts together during production. Binders come in a variety of forms and some of the more frequent ones include charcoal, wood powder, and makko powder, which is derived from the machilus thunbergii tree's bark.
These components help the incense burn evenly and maintain its form while doing so.
Although these chemicals are not considered to be harmful, they can irritate a dog's respiratory system if they are inhaled as part of the smoke from burning incense.
Other Contaminants and Additives
Although dragon's blood incense is manufactured from natural components, dishonest manufacturers may add phony scents, synthetic chemicals, or even potentially harmful additives to decrease costs or change the scent.
These toxins have the potential to hurt the safety of burning dragon's blood incense as well as the general pleasure of doing so, particularly when taking into consideration the well-being of our canine companions.
Is Dragon's Blood Incense Safe for Your Dogs?
It is crucial to take into consideration the overall safety of burning incense around pets, even though there is less research available on the specific impact that burning Dragon's Blood incense directly has on dogs.
Smoke from any type of incense burning can irritate or discomfort the respiratory systems of humans and animals alike. Because dogs have such a highly developed sense of smell, they may be more affected by the smoke than others. If you burn incense in the house, it's better to confine your pets to another room as a safety measure.
Smoke should not be allowed to stay for too long, so make sure the location has adequate ventilation. If your dog exhibits any signs of discomfort or distress, including coughing, sneezing, or trouble breathing, it is recommended that you discontinue the use of the incense until you can speak with your veterinarian about the situation.
Keep the dragon's blood incense, as well as any other equipment used for burning incense, outside of the reach of your animals at all times. Incense is dangerous for dogs to play with because they can accidentally knock it over or eat it, which could result in burns or other problems.
Risks of Dragon's Blood Incense for Dogs
There are some risks that pet owners should be aware of when using Dragon's Blood incense around dogs. Some of them are discussed in this section.
Sensitive Sense of Smell
Compared to that of humans, it is estimated that a dog's sense of smell is between 10,000 and 100,000 times more sensitive than that of a human. Because of their increased sensitivity, they are more vulnerable to the negative effects that strong odors, like those from burning incense, may have.
Dragon blood incense, like other types of incense, releases fragrant compounds and airborne particles. These pollutants may irritate or even harm dogs, especially if they are exposed to them in an area with poor ventilation.
Allergies
Incense smoke contains many chemicals that can trigger allergic reactions in dogs. Symptoms of an allergy to dragon's blood incense or any of its components include itchiness, sneezing, coughing, wheezing, and watery eyes.
In severe cases, a dog may experience anaphylaxis, a potentially fatal allergic reaction, resulting in difficulty breathing or the need for immediate veterinary attention.
Irritation
Dogs can have their eyes, noses, and throats irritated by the smoke from dragon's blood incense even if they don't have an allergic reaction.
Possible side effects include discomfort, swelling, coughing, and a rise in mucus production. Inhaling incense smoke frequently or for long periods may exacerbate these symptoms and cause long-term respiratory problems.
Respiratory Problems
Both human and animal studies have linked long-term exposure to incense smoke to the development or worsening of respiratory illnesses such as asthma and bronchitis.
Dogs with respiratory issues might be particularly vulnerable to the smoke from dragon's blood incense. Dogs with bronchitis or asthma exhibit symptoms that include coughing, wheezing, trouble breathing, and an increase in mucus production.
Anxiety
The overpowering scent of dragon's blood incense could cause tension and anxiety in your dog. The effect could be a shift in behavior, such as increased fidgeting, panting, pacing, wailing, or hiding. Exposure of a dog to a stressful environment for an extended period can have detrimental effects on the dog's health and well-being.
Seizures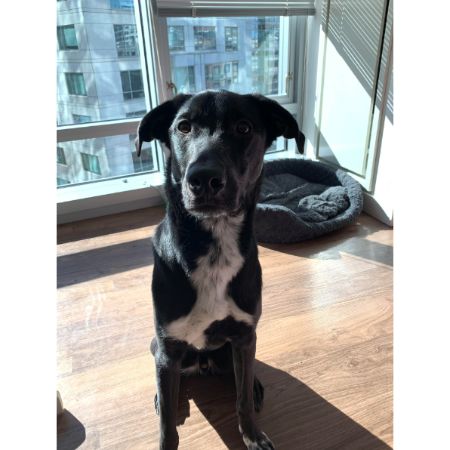 Dragon's blood incense contains a rare but potentially dangerous component that can trigger seizures in some canines. This is from the cinnabari tree that gives Dragon's Blood Incense its name.
Moderate seizures involve brief bouts of involuntary muscle movement, while severe seizures feature convulsions and loss of consciousness.
If your dog experiences a seizure, you should take them to the vet immediately so that they can determine the cause and begin appropriate treatment.
Use of Incense Around Dogs: Safety Precautions
It's possible to use Dragon's Blood incense around dogs as long as you take care of the following things:
Maintain Proper Ventilation
The smoke from dragon blood incense can be dangerous if not properly ventilated. Therefore, if you wish to enjoy the scent or use it for spiritual purposes, don't light it in a small room without opening windows.
If the room doesn't have enough airflow, the incense may also be dangerous for you and your dog. Keep dogs out of the room where you're burning this incense.
Only Burn Incense of Superior Quality
Before lighting a pack of dragon blood incense, it's important to read the ingredients list and make sure your dog won't experience any adverse reactions from breathing in the ingredients in the incense. You should know that high-quality dragon blood incense relies primarily on all-natural materials.
Always Keep It Out of Your Dog's Reach
Keep dragon blood incense, like any other item your dog shouldn't have access to, out of his or her sight and reach at all times.
Alternatives to Dragon's Incense
If you'd rather not take the risk, there are some alternatives to Dragon's Blood incense, such as:
Essential Oil Diffusers
Don't worry if you're still looking for ways to maintain the heavenly aroma of your house. The use of incense can be replaced with safer methods.
A non-smoking alternative that can deliver a similar sensory experience is the use of an essential oil diffuser. However, it's important to keep in mind that some essential oils might be toxic to dogs, so research the scents ahead.
Be aware of the risks of using an essential oil diffuser that absorbs the oil vs. one that uses water to diffuse it into the air.
Natural Air Fresheners
Have you ever considered creating a natural scent for your home through the use of natural air fresheners? To make a natural air freshener, simply simmer a pot of water with some cinnamon sticks, cloves, or fresh citrus peels. This is not only dog-friendly but also festive for the holiday season.
Cleaning at Regular Intervals
The fresh aroma of a spotless house is incomparable. By keeping the area clean regularly, you may avoid unpleasant scents and reduce the risk of exposing your dog to dangerous chemicals. The added physical activity is a nice bonus.
FAQs
Is Dragon's Blood safe for dogs?
Dragon's Blood incense is not always safe to burn around dogs. Before bringing, Dragon's Blood incense, read the label and make sure all ingredients are dog-safe. A higher quality incense with fewer ingredients is more likely to be safe. Be sure to take precautions such as burning incense in a well-ventilated room or removing your dog from the rooms with the incense.

With research, preparation, and attention to your dog, Dragon's Blood incense might be safe for dogs. While burning the incense, be sure to pay attention to your dog for signs of stress, anxiety, and physical illness.
Is any incense safe for dogs?
It can be safe to burn incense around dogs if you take precautions. Only burn incense in a well-ventilated large room. Review the ingredients in the incense before burning. Some essential oils or incense ingredients are toxic to dogs, and some are safe. High-quality incense with fewer ingredients is more likely to be pet-safe.

Some dogs will have allergies to the smoke or the ingredients in the incense, so it is important to pay close attention to them when burning any incense. Look for signs of stress or anxiety, as well as physical symptoms of illness. If they show any sign of illness, call your vet immediately.

If you're not sure about whether your incense is safe for dogs, consider putting them in another room while burning it.
Can the smell of essential oils hurt dogs?
Essential oils can be toxic to dogs, even just from the smell. Common oils and liquid potpourri that are irritants when diffused are cinnamon, wintergreen, pine oil, peppermint, citrus, tea tree oil, ylang ylang, and pennyroyal. It is even more dangerous for dogs to ingest these.

Signs of poisoning include difficulty breathing, drooling, lethargy, muscle tremors, pawing at the face, redness or burns in the mouth, and vomiting. If your dog shows any of these signs, contact your vet immediately.
Conclusion

For "Is Dragon's Blood Safe for Dogs"
Although there is no conclusive answer to the question of whether or not dragon blood incense is safe for dogs, it is best to err on the side of caution. If you would like to burn Dragon's Blood incense around your dog, be sure to purchase high-quality incense and research the ingredients they contain before burning.
While burning incense, pay attention to your dog. Notice if they exhibit odd behaviors or symptoms. If they exhibit symptoms of illness, contact your veterinarian right away.
If Dragon's Blood incense, or incense in general isn't working for your pet, there are many alternatives to try. Taking these measures will ensure the well-being of your pets comes first.
If you find this guide, "Is Dragon's Blood Safe for Dogs," helpful, you can check out these other guides from our team at We Love Doodles:
Learn more by watching "Safe Treats and Dangerous Treats For Your Dog – Ask the Vet" down below:
Garrett loves animals and is a huge advocate for all Doodle dog breeds. He owns his own Goldendoodle named Kona. In addition, he volunteers at the Humane Society of Silicon Valley, where he fosters dogs and helps animals. Garrett enjoys writing about Doodles and believes that dogs can teach humans more about how to live than humans can teach a dog.
Why Trust We Love Doodles?
At We Love Doodles, we're a team of writers, veterinarians, and puppy trainers that love dogs. Our team of qualified experts researches and provides reliable information on a wide range of dog topics. Our reviews are based on customer feedback, hands-on testing, and in-depth analysis. We are fully transparent and honest to our community of dog owners and future owners.